Yoga Poses For Abs and Arms
Tone Your Arms and Abs With These 3 Yoga Poses
While it's almost a guarantee that you'll leave a yoga class feeling calmer than when you arrived, a consistent practice can also give you an insanely chiseled body. Here are three must-do poses if you want that do double duty by toning the arms and core.
Quarter Dog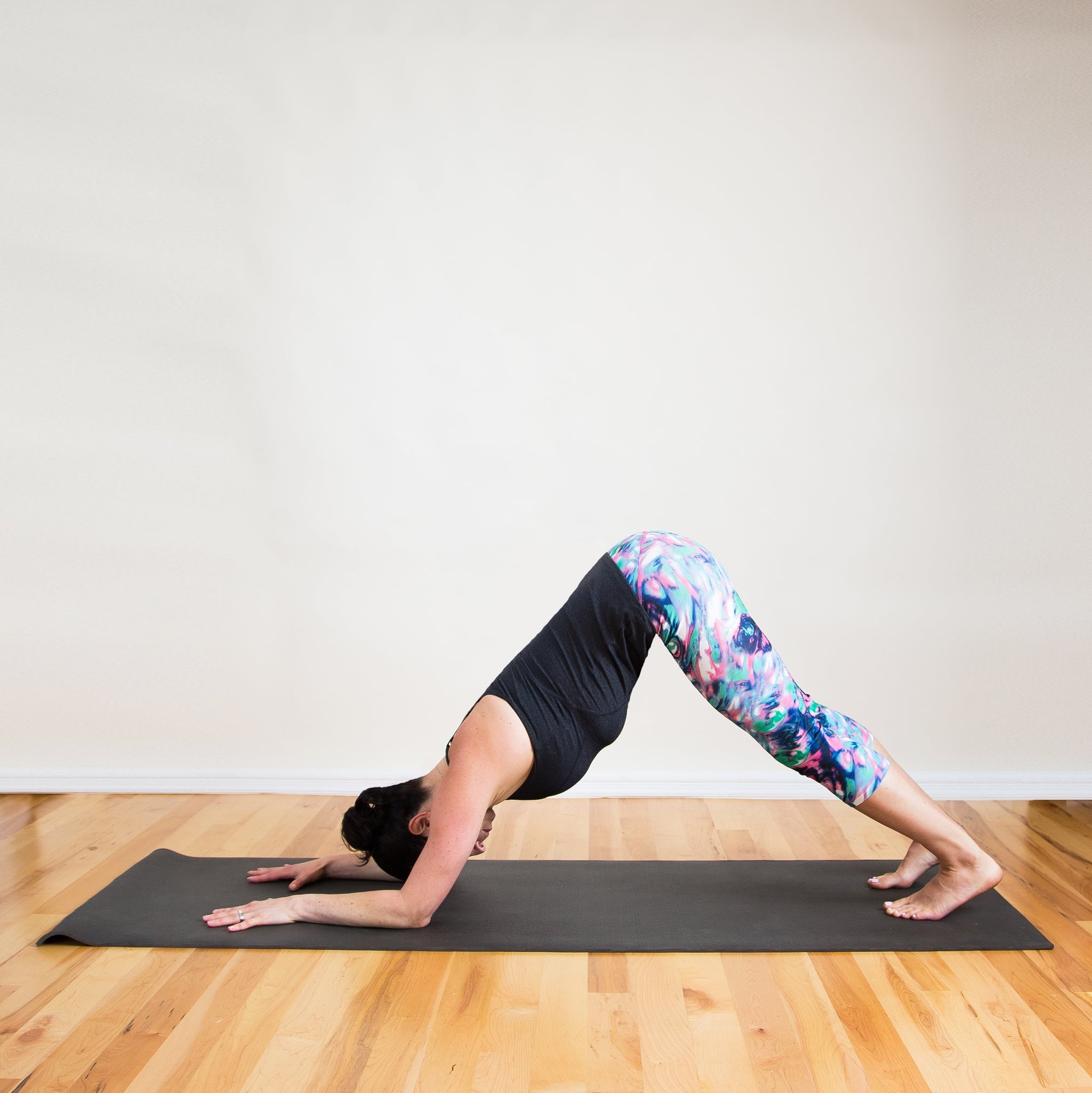 Begin on your hands and knees. Your wrists should be underneath your shoulders, and your knees underneath your hips.
Inhale as you tuck your toes under your heels. Then exhale to lift your hips, coming into Downward Facing Dog.
Spread your fingers wide, and lower your forearms to the mat. Check to make sure you're creating a straight line between your elbows and middle fingers. Try to straighten your legs and lower your heels toward the ground as much as you can. Your heels should be slightly wider than your toes, so the outside edges of your feet are parallel with the outside edges of the mat.
Relax your head between your arms or gaze between your palms. Hold Quarter Dog for five breaths.
Crow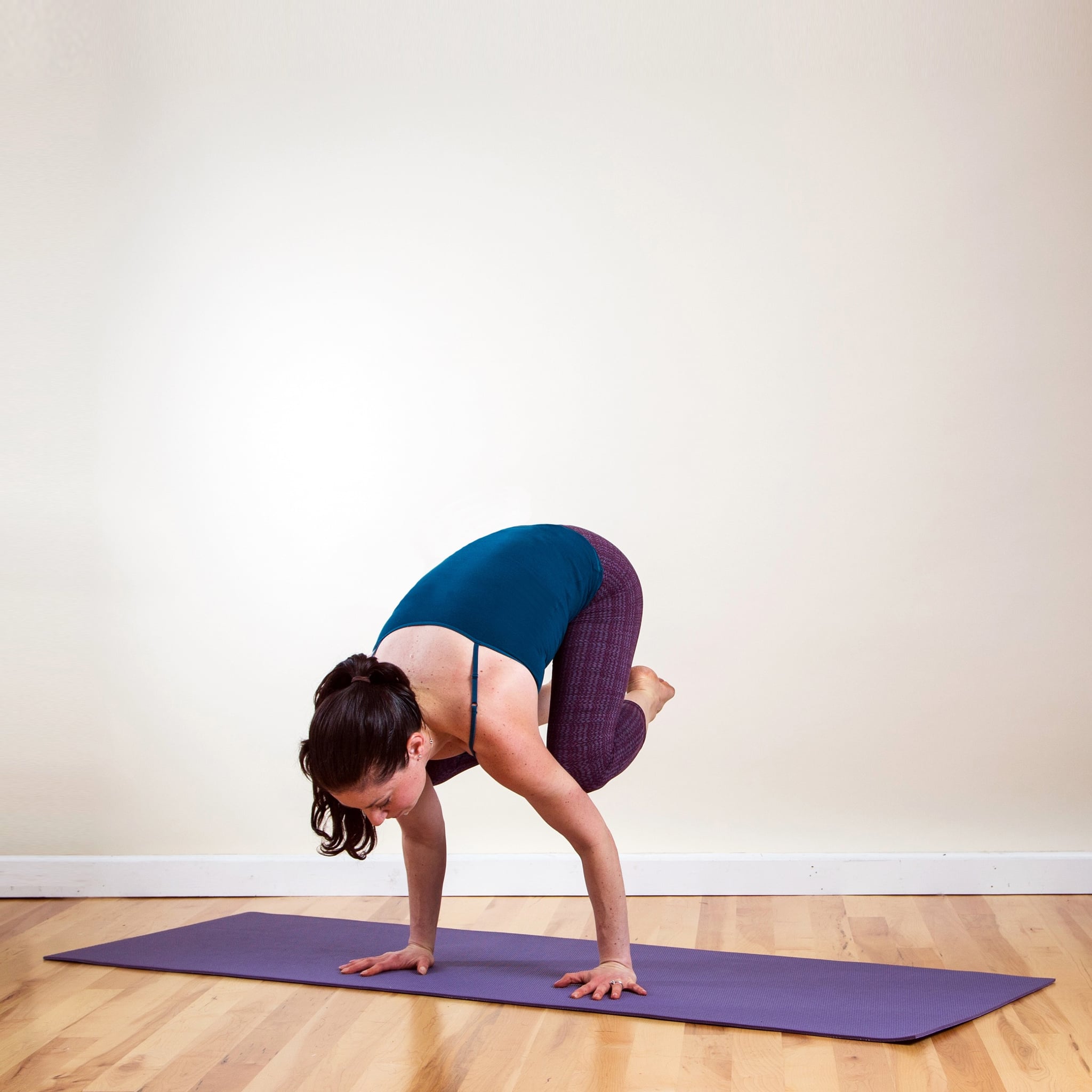 Begin in a Wide Squat. Place your palms firmly on the ground in front of you. Be sure to spread your fingers as wide as you can, and press into the fingertips to release any pressure in your wrists.
Straighten your legs slightly, and place your knees as high up onto your triceps as possible, toward your armpits.
Shift your weight forward into your hands, and lean the weight of your knees into the backs of your arms. Then try lifting one foot off the ground and then the other. If you can bring your toes together, then you'll feel more compact, and it'll be easier to balance. Squeeze your knees together slightly, and pull your belly button in toward your spine to give you a sense of lightness.
Stay here for five breaths in Crow. If you're having trouble staying up, then here are some helpful tips and a video from Tara Stiles.
Headstand

Sit facing a wall. Clasp your fingers together, and place your forearms on the floor in front of you; now place the crown of the head on the floor about eight inches away from the wall. Straighten your legs, and walk your feet toward your head.
Bend one knee, and tuck it into your chest. Using your abs and hamstring flexibility, lift your other leg off the floor so both knees are tucked into your chest. With complete control, slowly lift and straighten both legs up, coming into Bound Headstand. Having trouble? Here's a yoga sequence to help you get into Headstand.