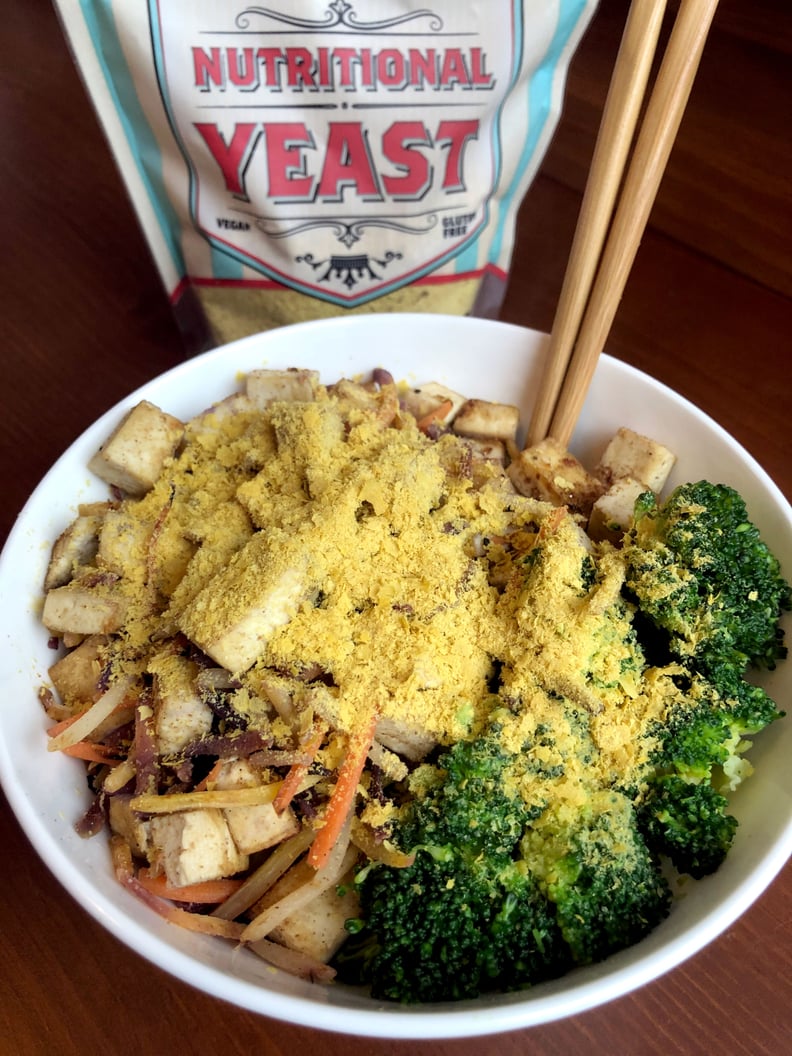 POPSUGAR Photography | Jenny Sugar
POPSUGAR Photography | Jenny Sugar
I find it very easy to get enough protein on a plant-based diet, as long as I'm eating a variety of beans, tofu, nuts, seeds, protein powder, whole grains, almond yogurt, and high-protein plant milk like Ripple. I've also found another food that offers a decent amount of protein: nutritional yeast, which vegans agree is basically magical fairy dust.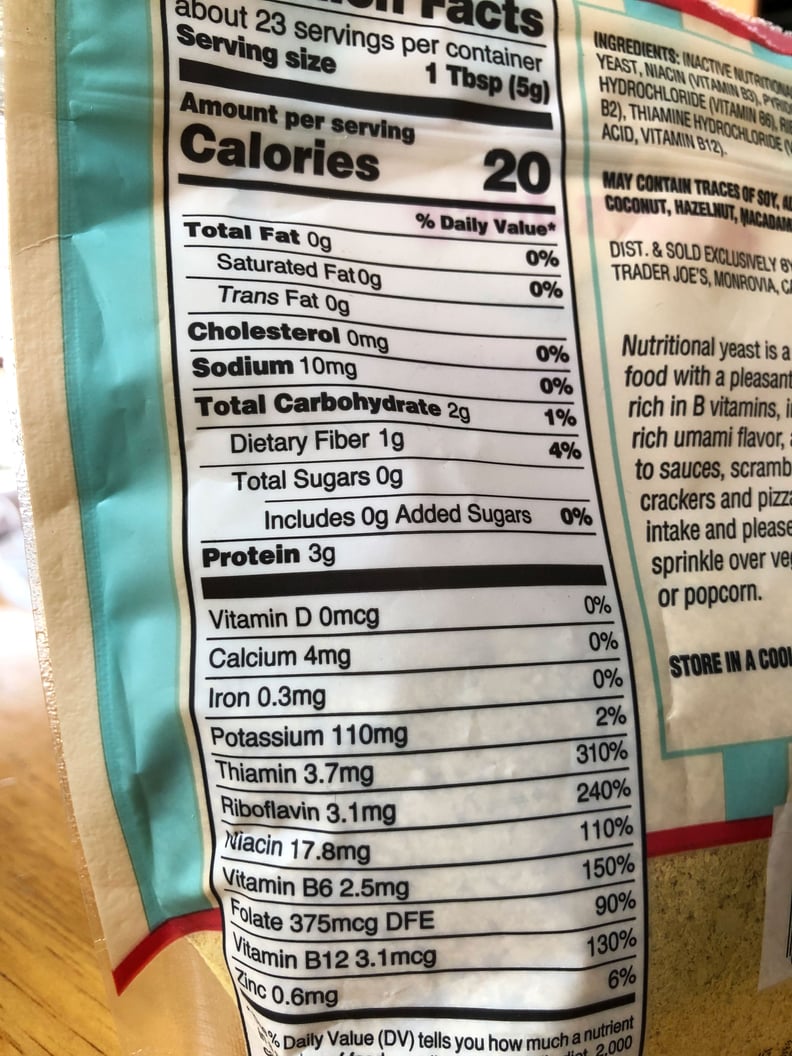 A one-tablespoon serving is only 20 calories and offers three grams of protein. I've been sprinkling it on my lunch every day, and aside from adding a delicious mild cheesy flavor, the extra protein has helped me feel more satisfied after I eat. Nutritional yeast is an excellent vegan source of B vitamins, including Cobalamin (B12), Thiamin (B1), Riboflavin (B2), and Niacin (B3), which our bodies need to convert carbs and fat into energy. This food also provides folate (B9), which is essential for a baby's healthy baby and spine development.
I go through a bag at least once a month and always get my nutritional yeast at Trader Joe's — it's $3! I love to add nutritional yeast to salad, steamed broccoli or kale, sautéed tofu, roasted veggies, and cooked whole grains or pasta. I love to sprinkle it on popcorn instead of butter and also use it to make vegan cheese sauce for mac and cheese. It's an easy way to quickly get a little extra protein and B vitamins.