Folx Is a Brand-New Healthcare Provider Created By and For the LGBTQ+ Community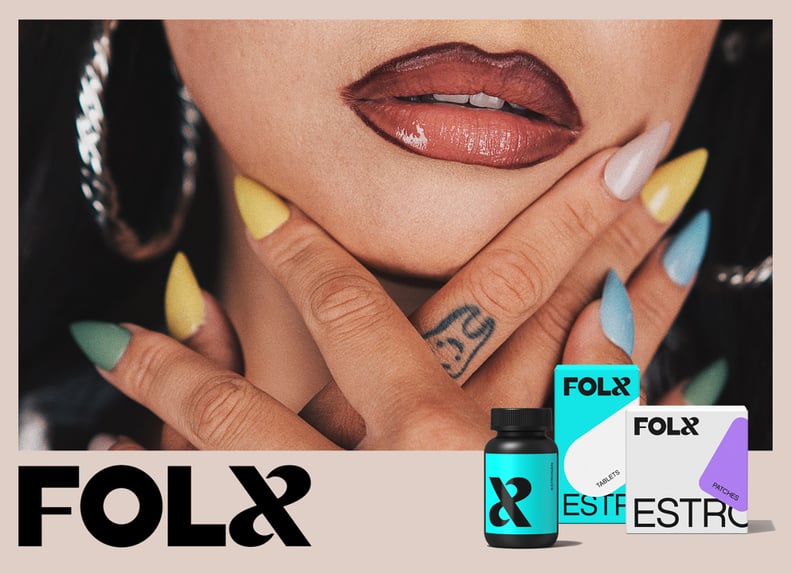 Folx
Folx
The digital health company Folx launches Dec. 3 to offer quality healthcare services and products to meet the needs of the LGBTQ+ community, directly from their team of queer and trans-centric clinicians. Founder and CEO, A.G. Breitenstein, who identifies as genderqueer, knows from her own and others' negative healthcare experiences that there is a huge necessity for such a service.
Folx explained in a press release that for many LGBTQ+ people who challenge gender and sexual norms, healthcare can be filled with boundaries, shame, discrimination, and flat-out violence. According to Mashable, 56 percent of lesbian, gay, and bisexual respondents to a 2014 Lambda Legal survey experienced healthcare discrimination that included healthcare workers refusing to touch them or using excessive precautions. They also reported being blamed for their health status, physical or verbal abuse from healthcare providers, or being refused care altogether. That number increased to 63 percent for those living with HIV and jumped to 70 percent for trans and non-binary individuals.
To add to those hurdles, insurance can be confusing, appointments hard to get, and it's difficult to talk about topics like sex or gender dysphoria with practitioners who don't understand. Although that survey is more than six years old, poor and unequal healthcare for the queer and trans community continues to be an issue as we saw this year when the Trump administration allowed discrimination in healthcare against LGBTQ+ people. More recent statistics in a 2020 Center for American Progress survey showed that 15 percent of LGBTQ+ participants and 28 percent of transgender participants said they postponed or avoided healthcare due to discrimination.
The rise in telehealth services inspired Breitenstein to create a digital health platform that was by and for queer and trans people. Folx is different than other healthcare companies in that it aims to remove the barriers and stigmas for the LGBTQ+ community in regards to healthcare, making it easier for them to get the care they need and deserve.
And Breitenstein wants Folx members of color to be at the center of their experience. Breitenstein told POPSUGAR that their clinical staff is 83 percent BIPOC and all from the queer community. She said "we need to be reflecting and accountable to the communities that historically have been on the outside looking in — that's core."
Folx is the first ever online healthcare service provider to offer custom medical plans, for the queer community, starting at $59 a month. It combines access to a specialized network of queer and trans clinicians with a tailored focus on clinical offerings that are typically marginalized in traditional health settings.
You can sign up here if you're interested in services or to learn more. The platform offers HRT (hormone therapy), PreP (pre-exposure prophylaxis for HIV), ED (erectile dysfunction), and STI care and testing. Patients will also have access to unlimited on-demand clinical support, at-home lab testing, and home-delivered medications.
Folx doesn't accept insurance, but Breitenstein explained to POPSUGAR, "We believe wholeheartedly that healthcare is a right and not a privilege. And when the day comes when everyone has equal access to health insurance that covers all of the healthcare that queer and trans people need, we will be delighted to accept insurance."
As of right now, she said most queer and trans folks experience a unique system of barriers that makes great care inaccessible, and even if they have insurance, it often doesn't cover the essential queer and trans medications or services such as gender affirming surgery or reciprocal IVF. Breitenstein said we made Folx a self-pay service so we could restore a sense of control for our members. She added, "By avoiding health insurance, our members control every aspect of their care. They choose their medications and services without barriers and gatekeeping. And in most cases, they end up paying almost the same as if they had insurance."
The Folx website says, "We're tired of seeing queer and trans folx treated as problems and not people." Breitenstein said in a press release: "Our healthcare system claims to be inclusive but oftentimes falls short, leaving many already vulnerable folks within the community feeling like the system isn't built to include them. It's time we built a platform that centers our lives and puts all LGBTQ+ folx in control of their bodies and choices." She added that FOLX seeks to make LGBTQ individuals feel as though there's finally a healthcare service that sees, hears, and celebrates their lives.