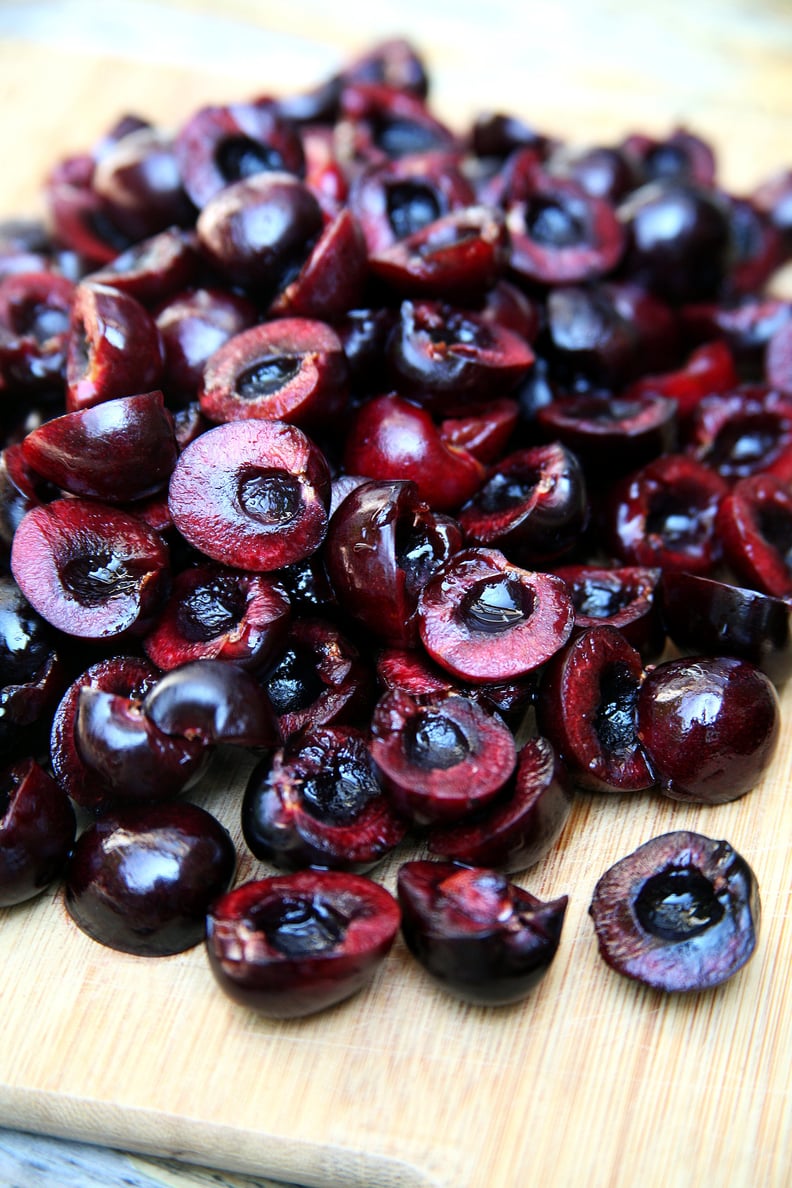 POPSUGAR Photography | Jenny Sugar
POPSUGAR Photography | Jenny Sugar
Snacking on sweet and tart cherries is one of the best parts of the warmer months. You knew they were healthy — one cup is just 87 calories! — but did you know they were packed with tons of nutritional benefits and can even ward off diseases? Here's why you should add cherries to your grocery list all season long.
They reduce inflammation: A study published in the Journal of Nutrition found that cherry consumption reduces several biomarkers associated with chronic inflammatory diseases. Specifically, cherry juice can ease joint inflammation for people who suffer from arthritis and gout, according to a University of Vermont study.
They're a good source of vitamin C and fiber: A one-cup serving of cherries contains 16 percent of your daily recommended amount of vitamin C and over two grams of fiber.
They can improve brain function: If you make it a habit to snack on tart cherries, you could be improving your brain in the long run. Research has shown that cherries can even reduce symptoms of Alzheimer's disease and Huntington's disease.
They prevent muscle damage: Cherries reduce muscle soreness after a workout, and they can prevent greater muscle damage in the long run. While sore muscles are a sign of a good workout, it's never all that fun to deal with painful steps on the stairs the next day. Cherries are chock-full of anthocyanins, powerful antioxidants that contain anti-inflammatory properties and soothe aching muscles.
They fight cardiovascular disease: The potent anthocyanins, which give cherries their ruby hue, can also have a positive effect on heart health. University of Michigan Health system researchers found that cherries can "alter factors linked to heart disease and diabetes."
They help you sleep: Cherries are a natural source of melatonin, a hormone that helps control sleep. Considering how important sleep is for your overall health (it can even affect the results of your diet), it's worth incorporating cherry juice into your diet if you're having trouble getting enough hours each night. A study published in the Journal of Medicinal Food found that, specifically, tart cherry juice can improve sleep in adults affected by insomnia.
Craving cherries now? Use them fresh from the farmers market, or pick up a bag of frozen, and try these healthy recipes: