High-Protein Black Bean Brownie Overnight Oats
These Chocolate Walnut Brownie Overnight Oats Offer 17 Grams of Protein (No Protein Powder!)
If you're trying to eat plant-based but you don't like the idea of eating processed food (like protein powder) to get your nutrition, whip up this overnight oats recipe made solely with whole foods. While adding protein powder to recipes is a quick way to get a blast of protein, it's not the only way. This recipe uses the power of beans — but because it's also made with cocoa powder and maple syrup, your taste buds will have no idea.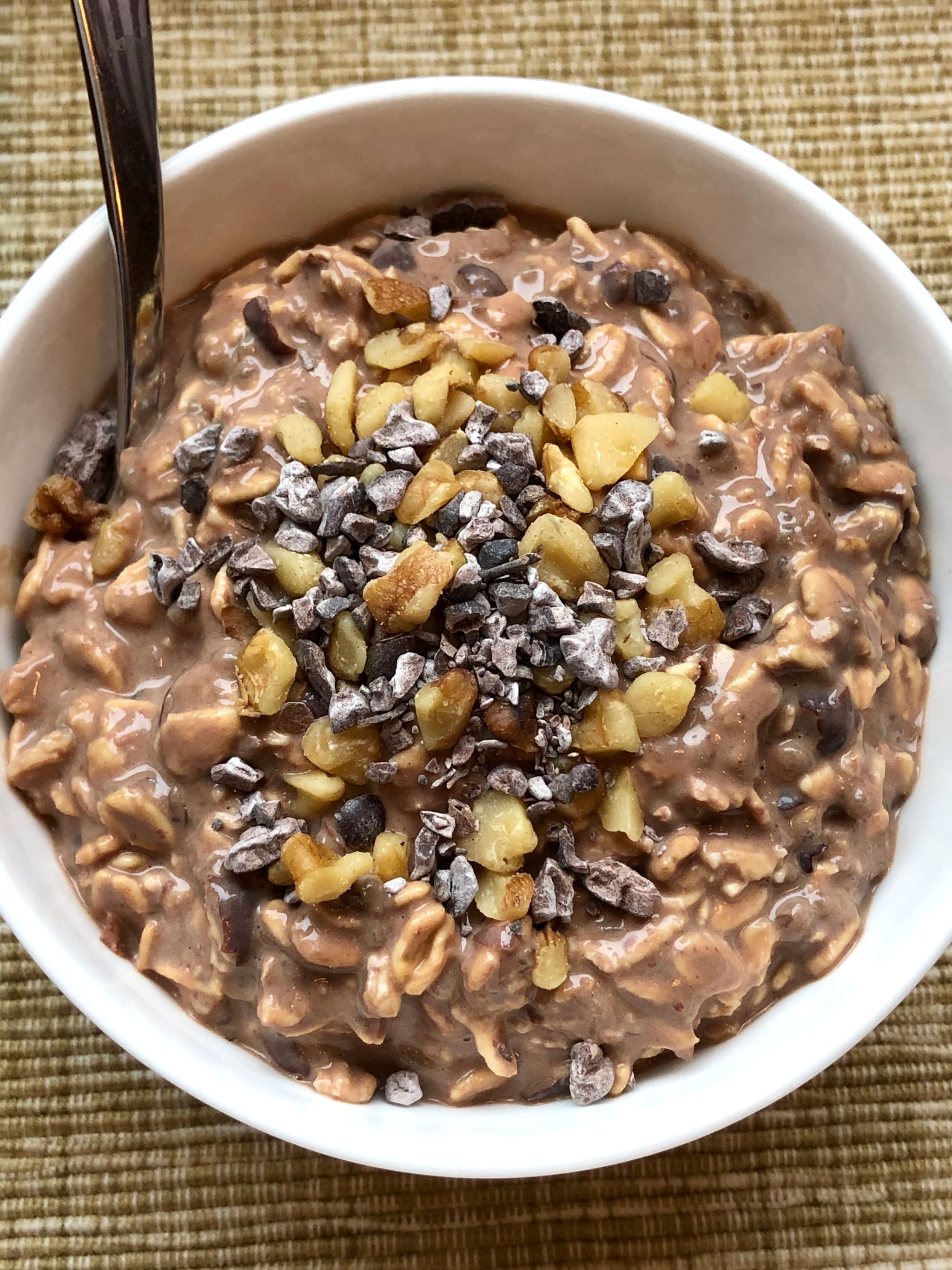 Just mash the black beans in the bottom of your jar and they not only add protein and fiber to fill you up and give you sustained energy, but they also add a creamy texture that complements oatmeal perfectly. Black beans are also high in iron, and this recipe offers 34 percent of your daily amount. I used canned black beans, but any beans will work.
For 365 calories, this bowl of creamy chocolatey goodness offers 17.1 grams of protein, a whopping 11.1 grams of fiber (that's almost half of the recommended daily amount, which is 25 grams), and the best part: this recipe has under 10 grams of sugar! You'll notice this oatmeal isn't super sweet like actual brownies, so if you want it sweeter naturally, add some fruit like sliced banana, strawberries, raspberries, or a chopped date.
High-Protein Black Bean Brownie Overnight Oats
From Jenny Sugar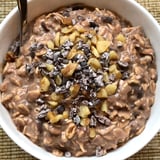 Ingredients
1/3 cup black beans
1/2 cup rolled oats
1 teaspoon chia seeds
2/3 cup unsweetened soy milk
3/4 teaspoon cocoa powder
1 tablespoon maple syrup
1 teaspoon chopped walnuts (topping)
1 teaspoon cacao nibs (topping)
Directions
Add black beans to a bowl or mason jar and mash them with a fork until smooth.
Add the rest of the ingredients (except for the walnuts and cacao nibs) and mix thoroughly with a spoon.
Place in the fridge overnight or for at least eight hours.
In the morning add the walnuts and cacao nibs and enjoy!
Here's the nutritional info for one serving: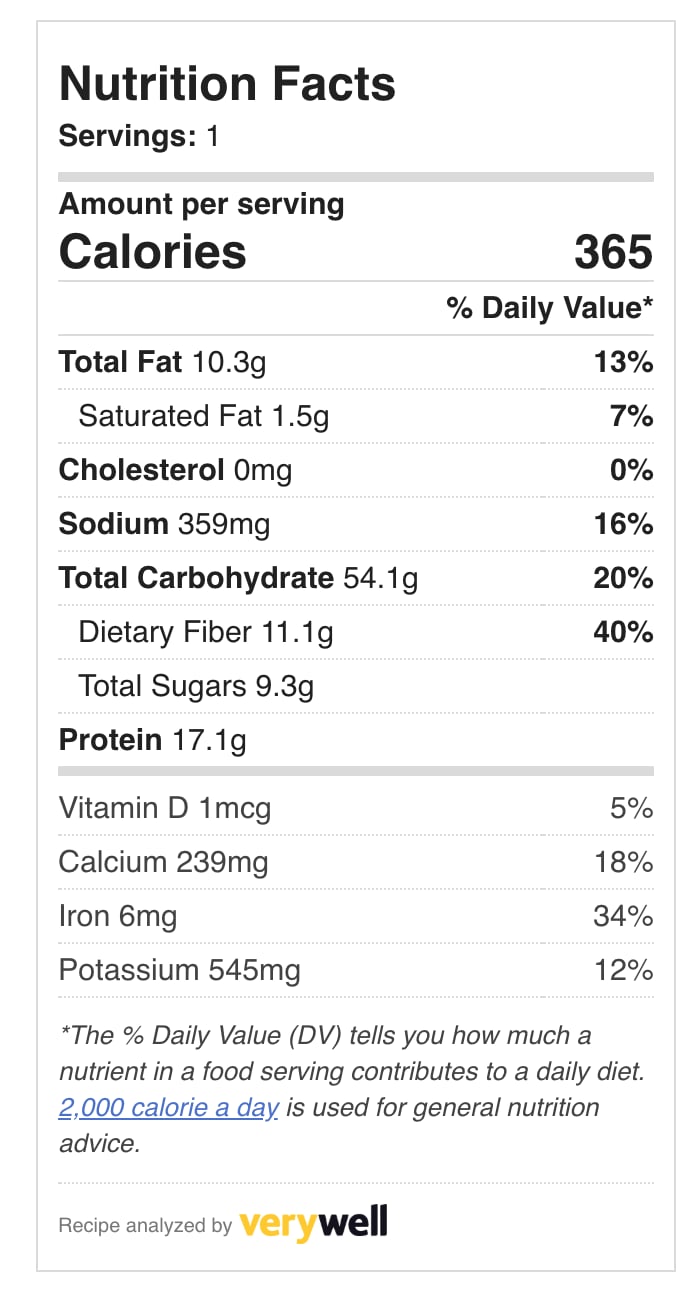 Information
Category

Breakfast/Brunch

Yield

1 serving
Nutrition
Calories per serving

365