Hoka One One Will Donate Thousands of Sneakers to Healthcare Workers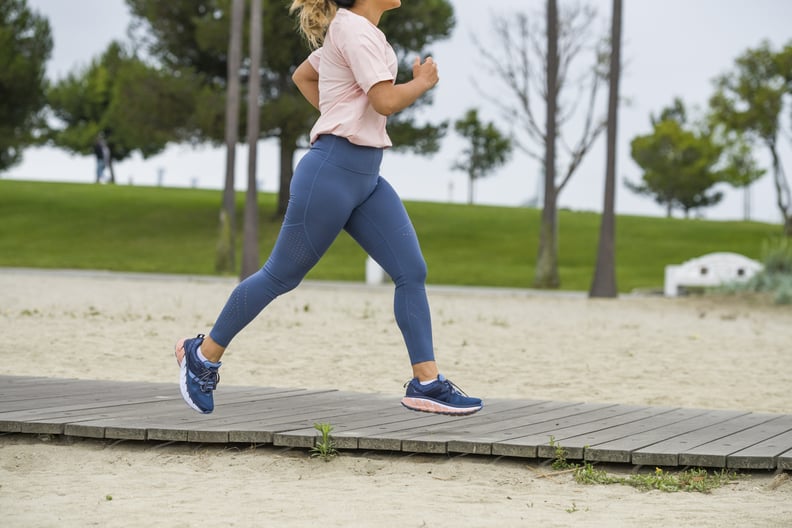 Courtesy of Hoka One One
Courtesy of Hoka One One
Healthcare workers are on their feet for extended periods of time tending to others. Two podiatrists based in New York told Prevention.com that the best shoes for these medical professionals are typically clogs or running shoes.
Now, running gear brand Hoka One One, owned by Deckers Brands, is donating 5,000 pairs of cushioned performance sneakers to healthcare workers on the front lines of the COVID-19 pandemic as part of its Front Line Give Back Program. The nationwide retailers that sell Hoka shoes will be the ones to directly hand out these products to doctors, nurses, and other healthcare workers in their communities, according to a press release. To start, JackRabbit will supply over 400 pairs to two impacted hospitals in the New York and New Jersey area.
A Hoka One One spokesperson confirmed that the brand is letting its local retailers choose how they're distributing the sneakers in their respective communities, so there isn't a designated place where hospitals can request donations at this time. There will be a range of styles donated depending on what each retail partner has in stock.
"Right now, front line medical workers are faced with a tremendous battle, and we are here to support them however we can," Wendy Yang, President of Hoka One One, said in a statement. "Their job is to save lives, which makes manufacturing and selling footwear seem trivial by comparison, but we hope by donating these shoes we can help provide some assistance and relief during this incredibly strenuous and demanding time."
Hoka One One isn't the only brand trying to make those long and intense shifts a little easier. Crocs, for instance, is offering healthcare workers free shoes through its COVID-19: "A Free Pair for Healthcare" program. Stay safe out there!