POPSUGAR
/ paid content for /
Under Armour
How to Learn to Start Over With Training
Running in the Time of Quarantine Has Taught Me the Power of Starting Over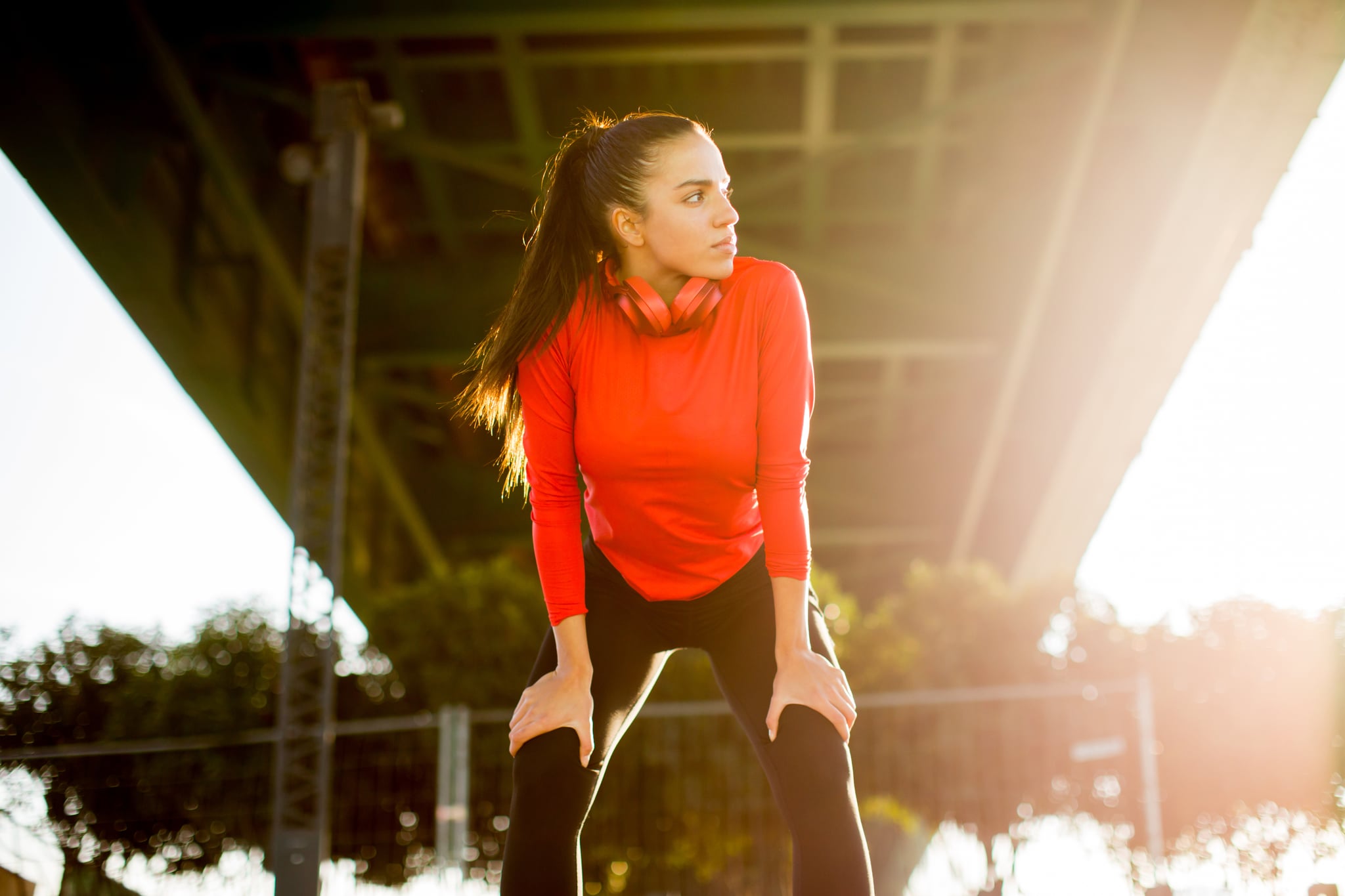 I've never been the type of person who running came easy to. Although I wish I was one of those people who could easily run a sub seven-minute mile, that's just not in the cards for me. In fact, it may surprise others when I tell them how many races I've run (60+), but running has always been something I've had to work for. And, I've always enjoyed and acknowledged my hard work. But after a year of curveballs, I've had to learn to adjust to nearly completely starting over with my running career.
It may feel like it happened overnight, but the truth of the matter is that my troubles had been creeping in for a while. I may have been challenging myself in ways I had never done before (nope, I never need to run 100 miles in a month again), but realistically, I was preparing for a major shake-up with my sport.
During a year that I should've been living in my UA HOVR™ Phantom 2 Metallic Running Shoes ($160) and training for my fifth marathon, I ended up hardly running. Some weeks I didn't run at all. I toyed with different routes, different playlists, different times of day, and none of it felt right. But after finally learning to accept that maybe the rest my body needed was OK and not a sign of weakness, things started to feel a little more on track.
I began guided meditation runs, in which the whole focus was breath work or being gratitude. I stopped pursuing long distances in favor of distances that were once warm-up runs for me. I stopped beating myself up if my average pace resembled that of my pace eight years ago when I was a newbie runner. I learned to be OK with running slow. I learned to give myself mental breaks when I need them. I learned that walking doesn't make me any less of a runner.
Ultimately, I learned none of these things made me less of a runner. All of them actually make me the strong runner I am. I assumed being a runner meant every run should feel great and each time you lace up you should be faster and faster. Now I see that being a runner means learning to adapt to your environment no matter how difficult it may be — and still running.
Running in perfect conditions is easy. It's much harder to acknowledge the difficulties like running in a mask because of a pandemic, running through trauma and depression, not running at all because your body is simply too run down. Starting over isn't weakness, it's passion. It shows the real love of running.
At the end of the year, I may be slower than I dreamed of, struggling to run the miles I once could do in my sleep, or not running consistently at all. But I will choose to start over. And I will always, always, always keep running.