I Tried the Openfit Fitness App to Plan My Weekly Workouts
I Tried the Openfit App, and Now Planning My Workouts Is So Much Easier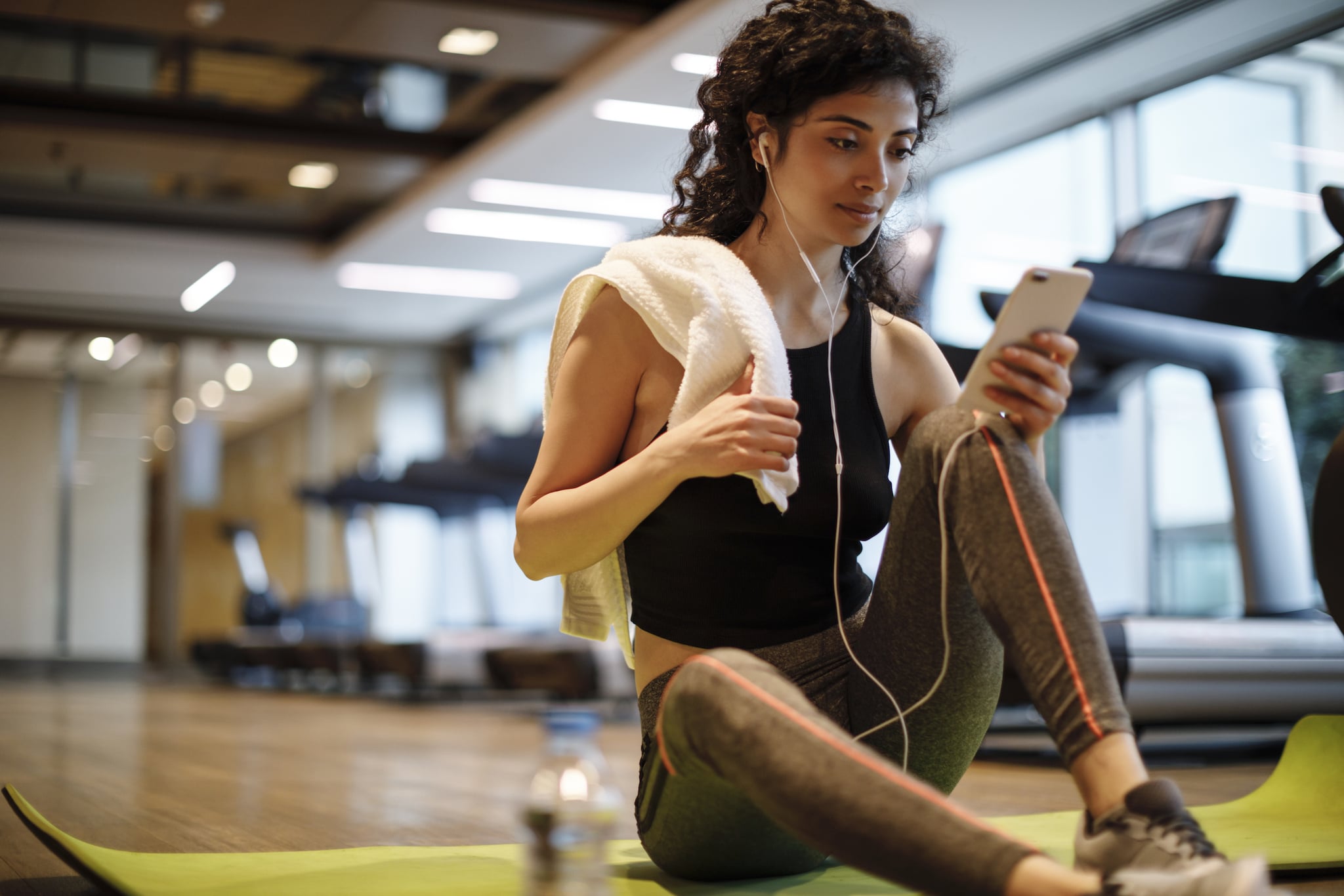 I hate not having a plan. I write out to-do lists every single day at work. I can't go on a vacation without an itinerary filled with activities, breakfast, lunch, and dinner breaks, and scheduled free time. My penchant for planning even comes into play during my workouts.
Before I walk into the gym, I prefer to have my one-hour workout mapped out in my mind. When I was only running on the treadmill, Spinning, or taking trainer-led classes, this was an easy task. But since I've amped up strength training, it's been tougher to have all my circuits preplanned and ready for action.
So, I decided to give the Openfit app's free trial a go.
Openfit is a new digital streaming fitness platform featuring fitness, wellness, and nutrition programs that can be personalized to each individual's goals.
What made Openfit stand out to me in the fitness department was its combination of On-Demand and Live Class options in multiple different workout categories, including strength training, barre, Pilates, walking, running, cardio, HIIT, yoga, weights, and stretching.
The app offers 350 new Live class options per week. For example, you can sign up for a 40-minute Total Body Strength with Weights class at 6:15 a.m., or a 25-minute Pilates Mat class at 1:30 p.m.
Similar to a boutique fitness class, the sessions are capped at 40 people, so you have to sign up ahead of time. During the class, you have the option of turning on your camera so the trainer leading the class can offer corrections, encouragement (times a million), and advice in real time.
To build flexibility into my schedule, I was a little more interested in the On-Demand options, featuring taped Live classes in every category, which you can access at any time.
The first time I used Openfit at the gym, I knew I wanted to work in at least 10 minutes of abs after my 25-minute run. I opened the app, scrolled through the options until I found the "Strengthening" section, and tapped "10-Minute Abs."
The workout, which was previously taped, was instructed by a trainer who introduced herself in the beginning of class. I also found out that Openfit's classes are all taught by certified trainers, which made me feel more comfortable with the moves and worry less about getting hurt, which has unfortunately happened to me in the past while following a trainer on Instagram.
Each move in the 10-minute session is accompanied by a video demonstration (so you know exactly how to perform each exercise) and a countdown clock. You also have the option to pause the workout, which I took advantage of several times to grab different sets of dumbbells.
During my first week of using the app, I also tried a 25-minute Upper Body Strength-Training class and a Total Body Strength class.
My favorite thing about the app is how much more efficient it has made my gym days. All I really need to know is what area of the body I want to concentrate on (or what type of workout I want perform) and how long I have to get it done. I haven't wasted time staring into space when I can't quite figure out what to do next, or what exercises to pair together for a circuit.
When my free trial ends, the app will ring in at around $89 for a year — an introductory offer. That comes out to less than $8 a month, which is likely less than the cost of buying lunch. Considering the app also includes a nutrition section with tips, recipes, and meal plans, it's arguably a steal.
I love planning and probably always will — but when it comes to organizing exercises, I'm OK leaving the specifics up to this app.
Click here for more health and wellness stories, tips, and news.
Image Source: Getty Images / damircudic