Laurie Hernandez on Being a Latina Gymnast
"We Happened to Be Women of Color": How Laurie Hernandez Became a Gymnastics Trailblazer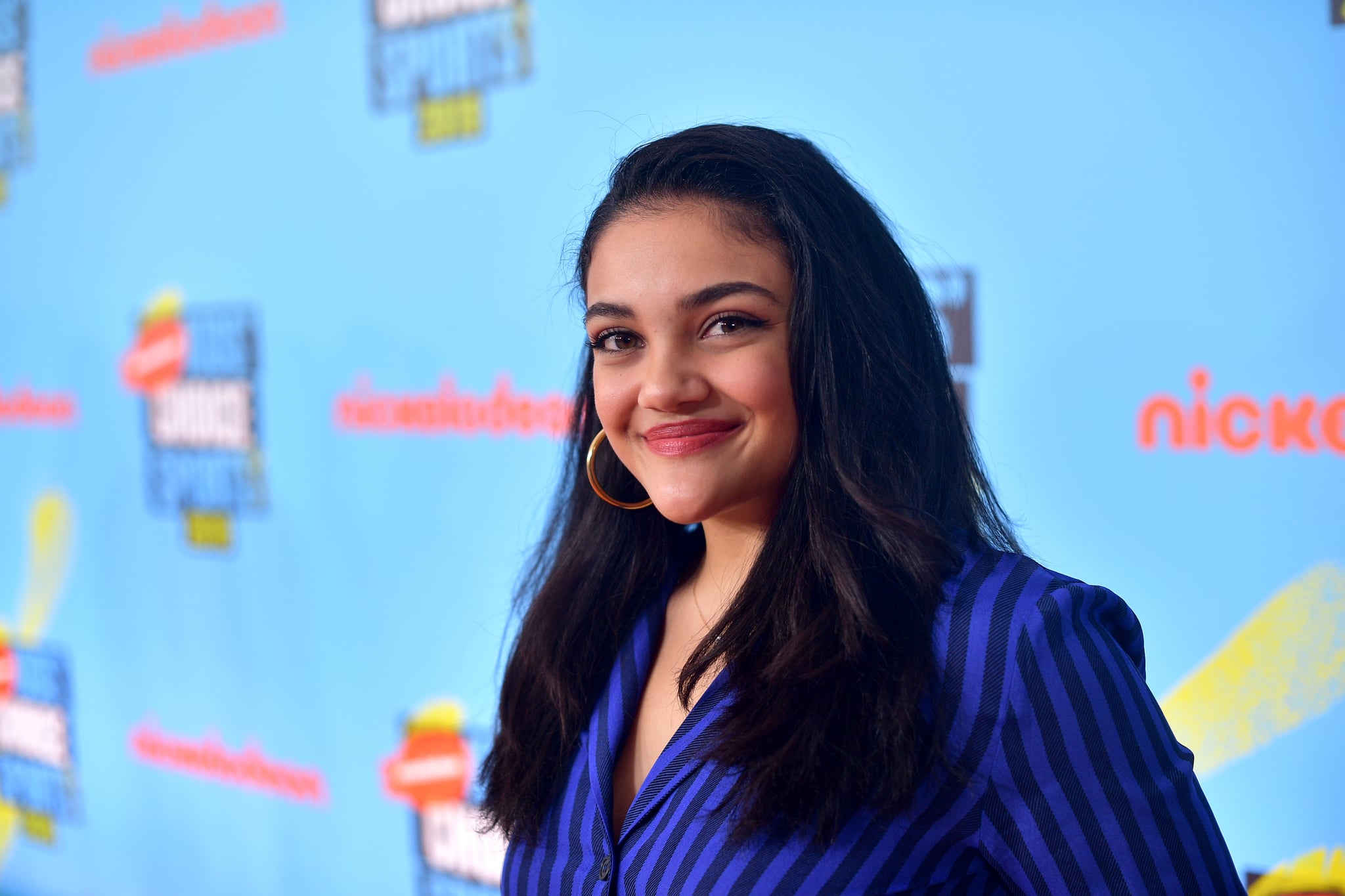 Laurie Hernandez didn't realize she was the first Latina gymnast to represent the US at the Olympics in 32 years until it was told to her, out loud, in an interview with her teammates. "Those were just the questions that I kept getting fed," she told POPSUGAR. "I was like, 'Oh, something's different here. I don't really know what's going on.'"
Hernandez couldn't believe it had been that long. And at the same time, "I couldn't wrap my head around the fact that it was such a big deal." It was only later that she'd come to realize what that representation really meant.
Growing Up as an Afro-Latina Gymnast
As a young gymnast in New Jersey, Hernandez recognized subconsciously there weren't a lot of athletes in her sport that looked like her. "I remember seeing gymnasts like Mattie Larson who had curly hair, and immediately pointing to the screen and being like, 'Mom, that one's my favorite. She has curls, I have curls,'" Hernandez said. "I was gravitating to people who looked like me."
"I was gravitating to people who looked like me."
Her race was never an obstacle in her gymnastics career, said Hernandez, who's currently training for the Tokyo Olympics. But she knows it might be a different story for others. "It's such an expensive sport," she said. "There have been times where we thought I might have to pull out because it's really expensive. The sport is really tough, especially with a family who's already struggling to make ends meet. Adding gymnastics into the mix, that's really difficult for Latino and especially for Black families."
The Diversity of the 2016 US Olympic Gymnastics Team
In 2016, the US women's gymnastics team won gold in the team event and pretty much dominated everything else. Hernandez, who also took home a silver on balance beam, said the team was so good that their diversity was the secondary storyline. Hernandez is Afro-Latina, Simone Biles and Gabby Douglas are Black, Madison Kocian is white, and Aly Raisman is a Jewish woman — but their races were far from the focus.
"We happened to be the best at what we did at that time," Hernandez said. "And we happened to be women of color. The main story wasn't on our race. The main story was on what we did."
After the Games ended, Hernandez was struck by the impact she'd made. "The amount of families that came up and were like, 'Hey, my daughter saw you and now she wants to do gymnastics because you look like her.' We were just getting story after story like that," Hernandez recalled. "That's such a big deal."
With all of the support she's felt, Hernandez has also experienced the negative side of being a prominent woman of color. In True Colors, a new docuseries on NBC's Peacock, she tells the story of receiving a racist tweet following her appearance on a magazine cover. "Someone had responded, 'Check her immigration status,'" Hernandez said. "I was like, 'Just wait until this person realizes I'm a US Olympian.'" On top of that, Hernandez is a second-generation Puerto Rican — and "Puerto Rico is literally a part of the United States," she deadpanned.
Hernandez laughs at it now, but she's also not afraid to speak out against casual racism. "There's no reason for it," she said. "The country's supposed to be a melting pot. We're all supposed to come together and rise together. As a public figure and as someone who's got a solid foundation, I can handle stuff like that. But I, nor anyone around me, nor anybody in general, should have to in the first place."
There's still progress to be made, and as a trailblazer herself, Hernandez knows it. When it comes to diversity in gymnastics, "Talking about it and starting the conversation is important," she said. Hernandez is in favor of opening more gyms in new neighborhoods and making the sport as accessible to as many people as possible. What diversity in gymnastics (and in sports in general) comes down to, she said, is "giving everybody a shot, an opportunity to try out something that they could really fall in love with."