As POPSUGAR editors, we independently select and write about stuff we love and think you'll like too. If you buy a product we have recommended, we may receive affiliate commission, which in turn supports our work.
When I started working from home seven months ago, I was excited for the opportunity to cook every meal in real-time — but, wow, was that a short-lived dream. The fresh morning omelets didn't last after realizing how much I needed my fiber-filled overnight oats to start my day (and digestion!) off right — plus, they take half the effort and taste amazing.
So, I returned to my meal-prep ways and even invested in some containers to help my cause.
From classic mason jars to reliable reusable plastics to sleek thermoses, these overnight oat containers further assured me that meal planning is the way to go — even at home.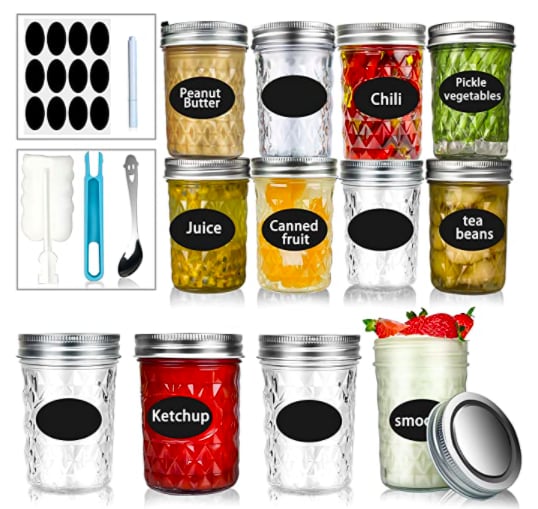 Labeled Mason Jars
If your overnight oat recipes are from Pinterest, you've probably been influenced to serve your batch in a mason jar, and I can see why — the presentation is quite pretty. And you can elevate the classic look even more thanks to these 8 oz Labeled Mason Jars ($31 for 12).
Assign your oats a day of the week, or mark the flavor inside with these black-label decorated jars to give your morning bites a decadent feel.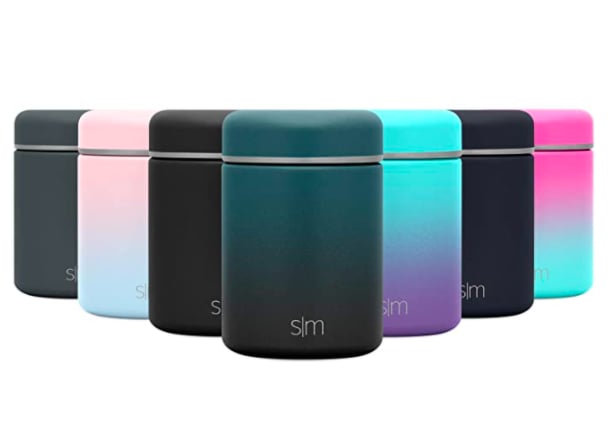 Simple Modern Provision Insulated Food Jar
The Simple Modern Provision Insulated Food Jar Thermos ($12) has an Amazon's Choice badge, over 2,500 ratings, and 4.5 stars — and we have to believe it has something to do with the sleek stainless-steel look and fun patterns. But, I have to shout out the wide mouth for easy eating and cleaning and the double-walled vacuum insulation for those who like their oats warm.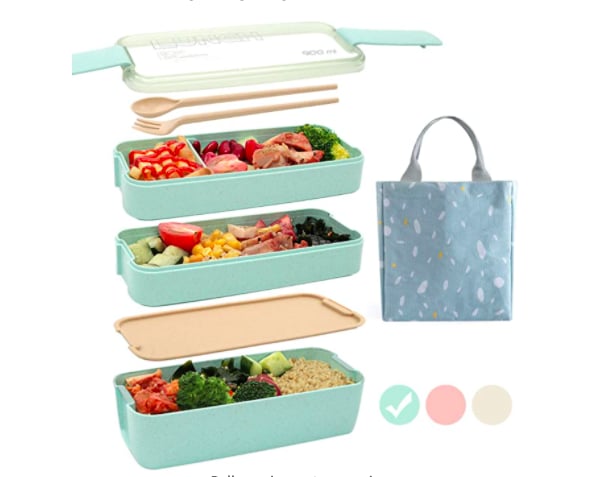 Ozazuco Bento Box Japanese Lunch Box
Overnight oats make meal prep easy, but the Ozazuco Bento Box Japanese Lunch Box ($16) takes things one step further. With multiple compartments, this bento box has plenty of space for your breakfast, lunch, and dinner, so all your meals are organized and easy to grab, whether you're on the go or just superprepared at home.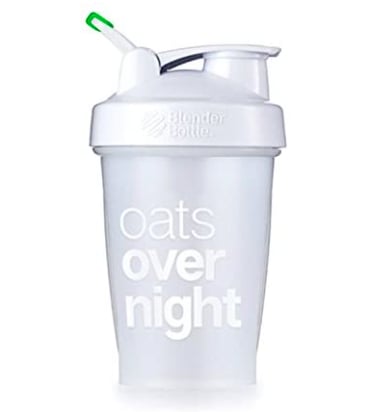 Oats Overnight BlenderBottle
If you prefer to sip your overnight oats like a smoothie, the Oats Overnight BlenderBottle ($9) is a no-brainer, thanks to the spout that you can close for a no-mess snack.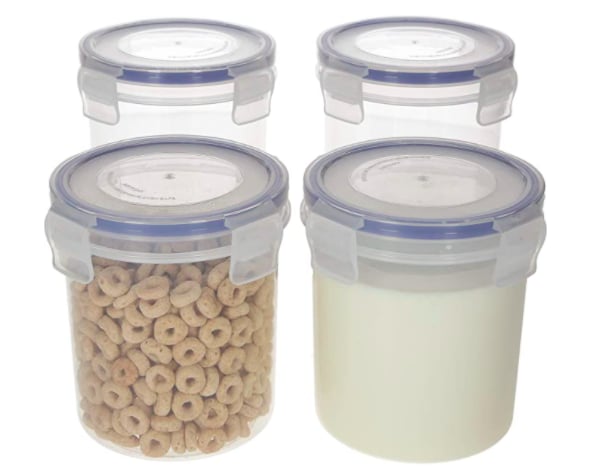 Overnight Oats Containers with Airtight Lids