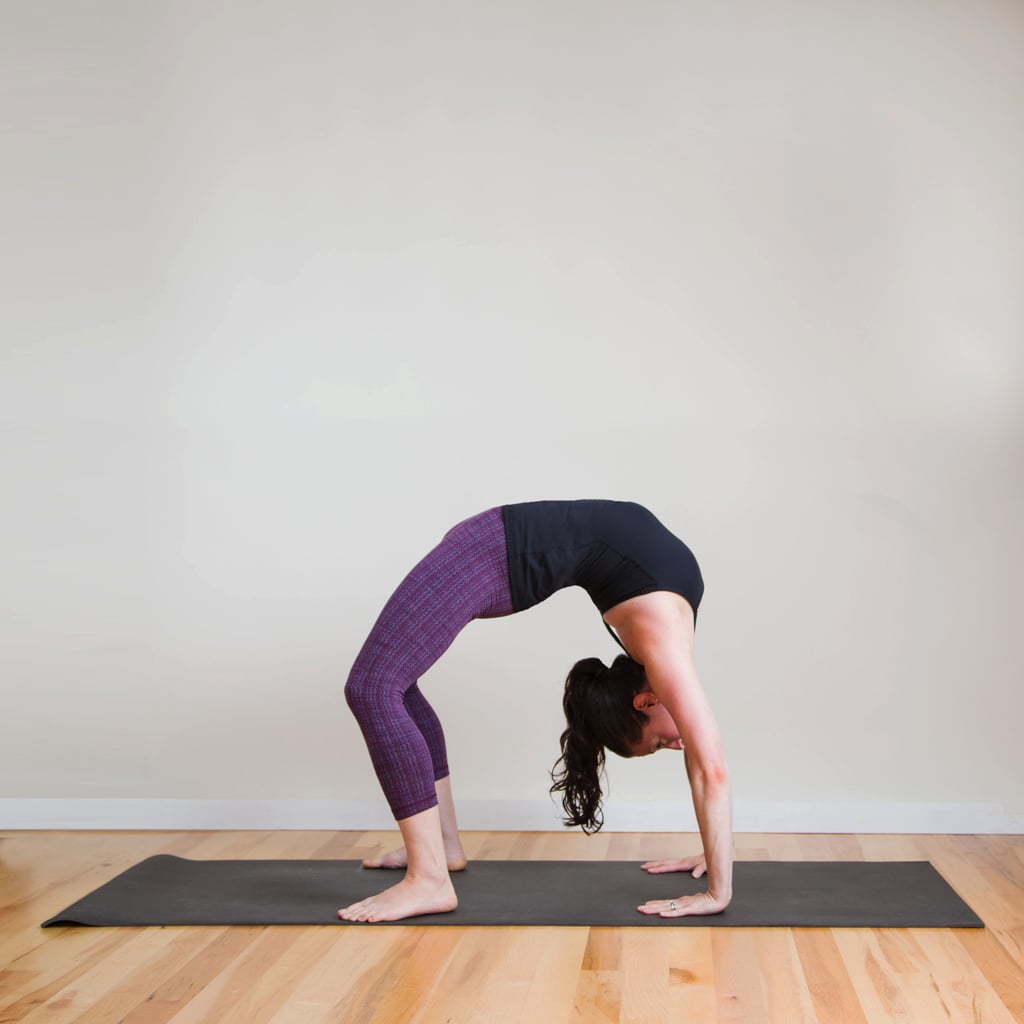 What it works: back and upper body
Lie on your back, bend your knees, and place your feet flat on the ground (heels as close as possible to your booty). Bend your elbows and place your palms flat on the ground above your shoulders, fingertips facing your feet.
Inhale, press into your palms, and lift your head, shoulders, and hips off the ground, holding Wheel Pose for five deep breaths.