Butt-Lifting Workout
Lift Your Lower Half With a Booty-Shaping Circuit Workout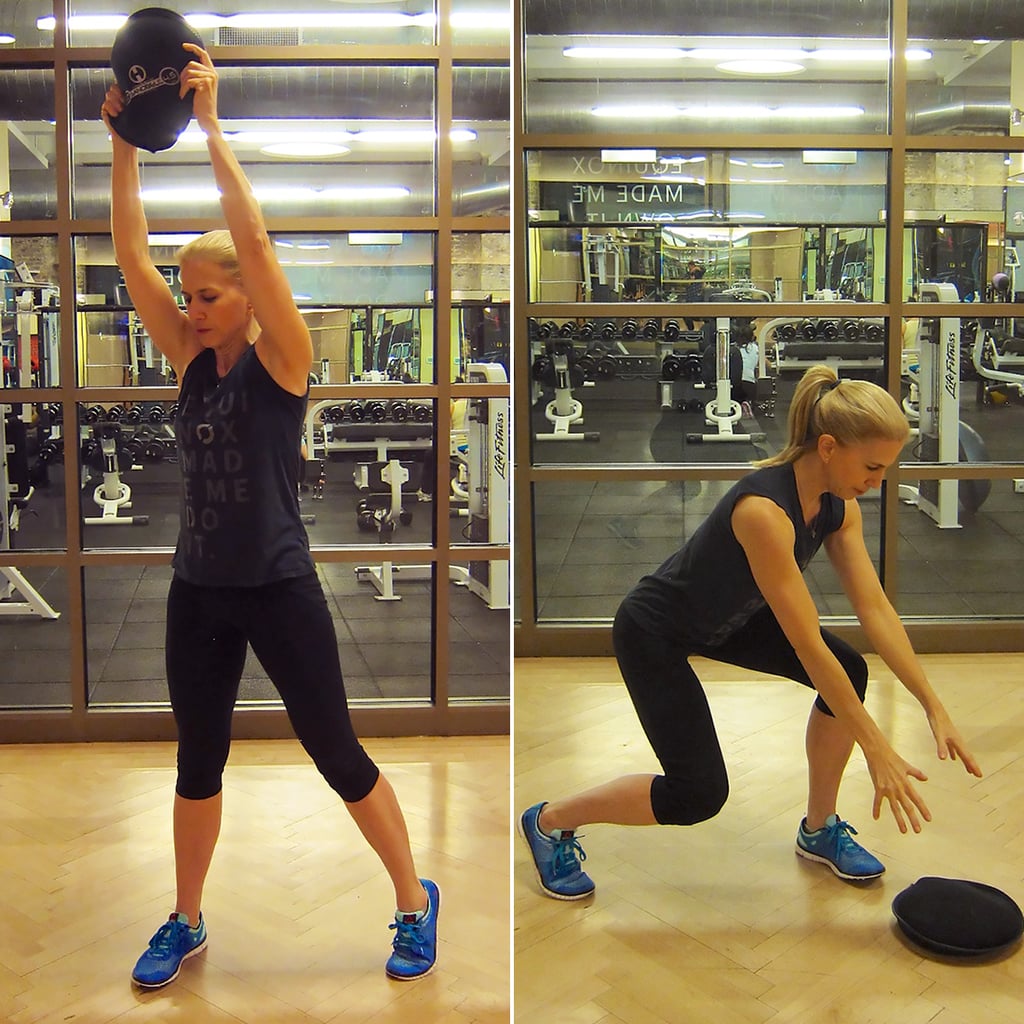 3
Rainbow Slam With SandBell (From Stacked)
Stand with feet slightly wider than shoulder-width distance apart with a six- to 12-pound SandBell (or pillow) on the floor outside of the right foot.
Pivot and bend knees to squat to pick up SandBell, keeping a flat back. Stand up, and simultaneously bring SandBell directly overhead, keeping arms extended.
Moving in a rainbow motion to the left, slam the SandBell onto the ground just outside the left foot.
Squat to pick up the SandBell on the left side, stand up, and bring the SandBell overhead, before moving in the rainbow motion to slam on the right. Repeat alternating sides for 30 seconds.
Source: Equinox