Fast Full-Body Workout
A Fast, Full-Body Workout, No Equipment Needed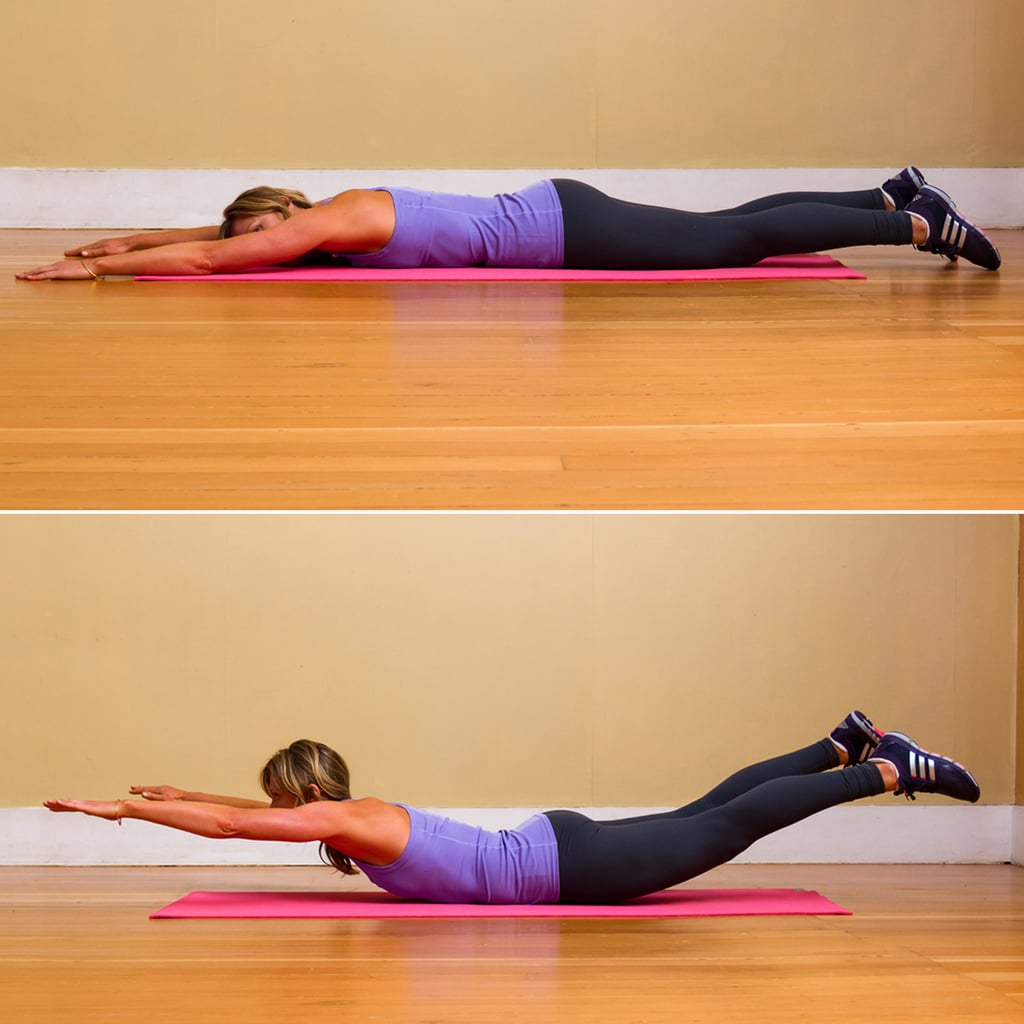 The Superman is a simple, no-equipment-needed exercise that helps keep your back strong and butt toned. Here's how to do it:
Start by lying down on the mat, belly down. Extend your arms above your head.
Lift your upper back and legs, and hold for five seconds, squeezing your glutes. Lower back down.
Repeat for 10 reps; then stretch your back out in Child's Pose between sets.