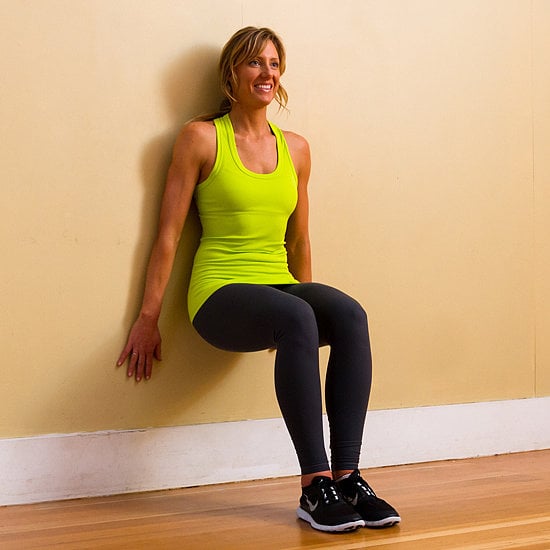 10
Knee Pain: Wall Squats
This deceptively simple exercise is a must for runners, since it helps build quad strength to prevent injuries like runner's knee.
Stand with your back against a wall, placing your feet about two feet out in front of you. Feet should be hip-distance apart.
Bending your knees, slide your back down the wall until your knees are at 90-degree angles. Your knee joints should be over your ankle joints, so you may need to inch your feet further from the wall to create proper alignment. Your thighs should remain parallel.
Hold for 30 to 60 seconds, and then stand up. Repeat for a total of three reps.
To make this move more challenging, alternate between lifting your left heel for a few seconds and then your right. This helps to target your calves.
Source: Corbis Images and Megan Wolfe Photography