Tracy Anderson Leg Exercises
Sculpt Your Legs With 4 Effective Tracy Anderson Moves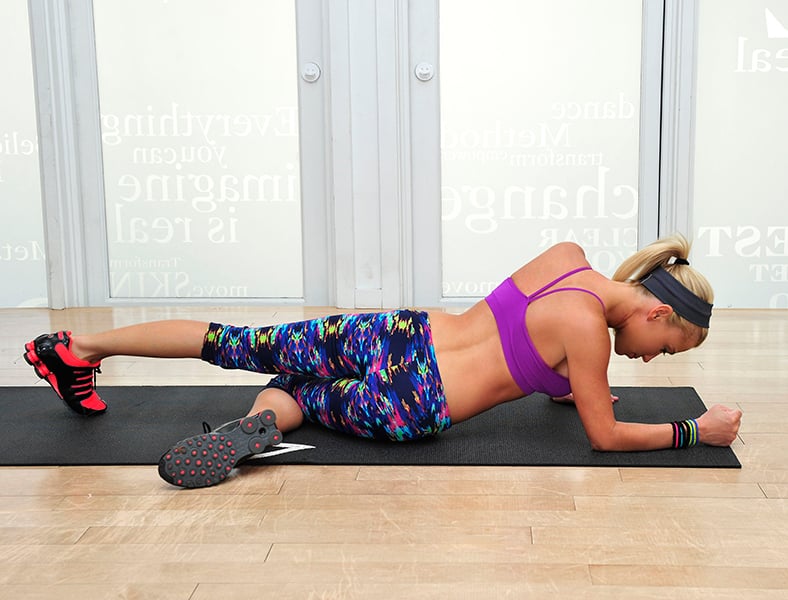 3
Exercise 3: Side-Lift Arm Reach
Lie on your right side with your right hip and thigh on the ground; your right knee should be bent at a 90-degree angle. Keeping your hips stacked, extend your left leg behind you, bringing your toes to the mat for support. Rest your right forearm down on the ground and your left palm under the shoulder.
Come into a plank position, keeping the right hip twisted down and in toward the ground.
Return to the starting position with your right hip and thigh resting on the ground. This completes one rep.
Complete 30 consecutive reps on your right side. Then switch to the left side for an additional 30 reps.
Source: Tracy Anderson Method