Tracy Anderson Leg Exercises
Sculpt Your Legs With 4 Effective Tracy Anderson Moves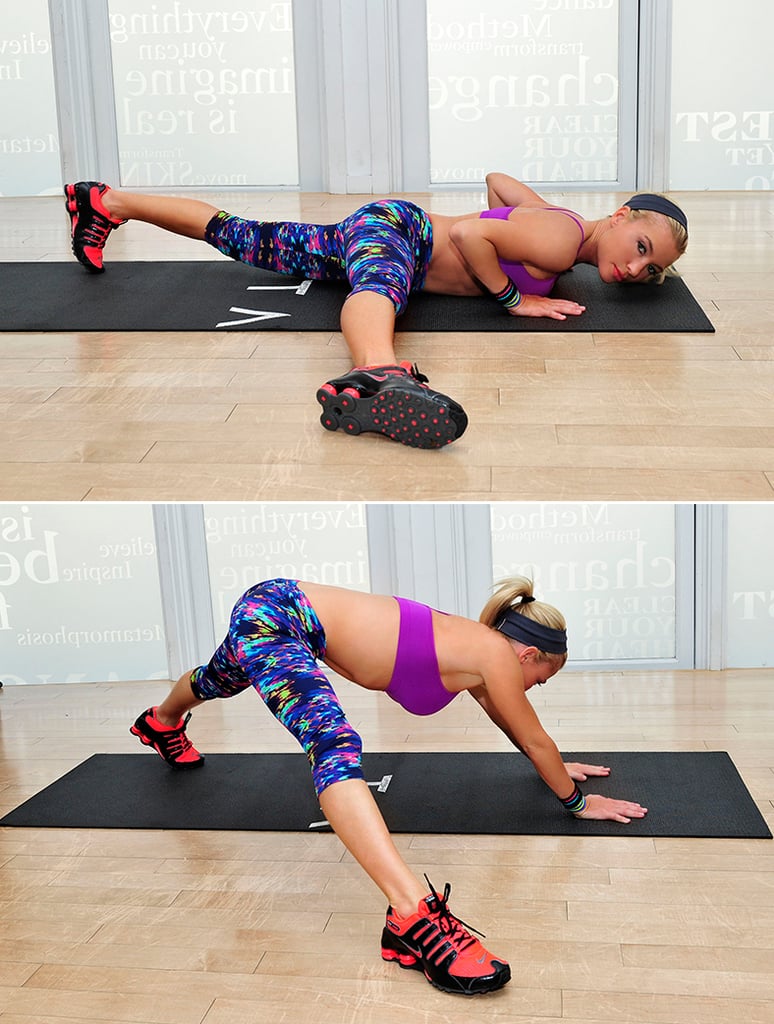 4
Exercise 4: Press Split Stretch
Lie on your stomach with your right leg extended out to the side and your left leg extended toward the back of the mat with your foot flexed. Your left toe should be making contact with the ground for support. Rest your hands on either side of your chest with the elbows bent in a push-up position.
Push up and press your body toward the ceiling. Keep your legs in the split, and rest back in your hips for a deeper stretch.
Complete 30 consecutive reps with your right leg. Then switch to the left side for an additional 30 reps.
Source: Tracy Anderson Method