Quick Ab Workout With Dumbbells
Instantly Feel the Burn With This 4-Minute Arm and Ab Workout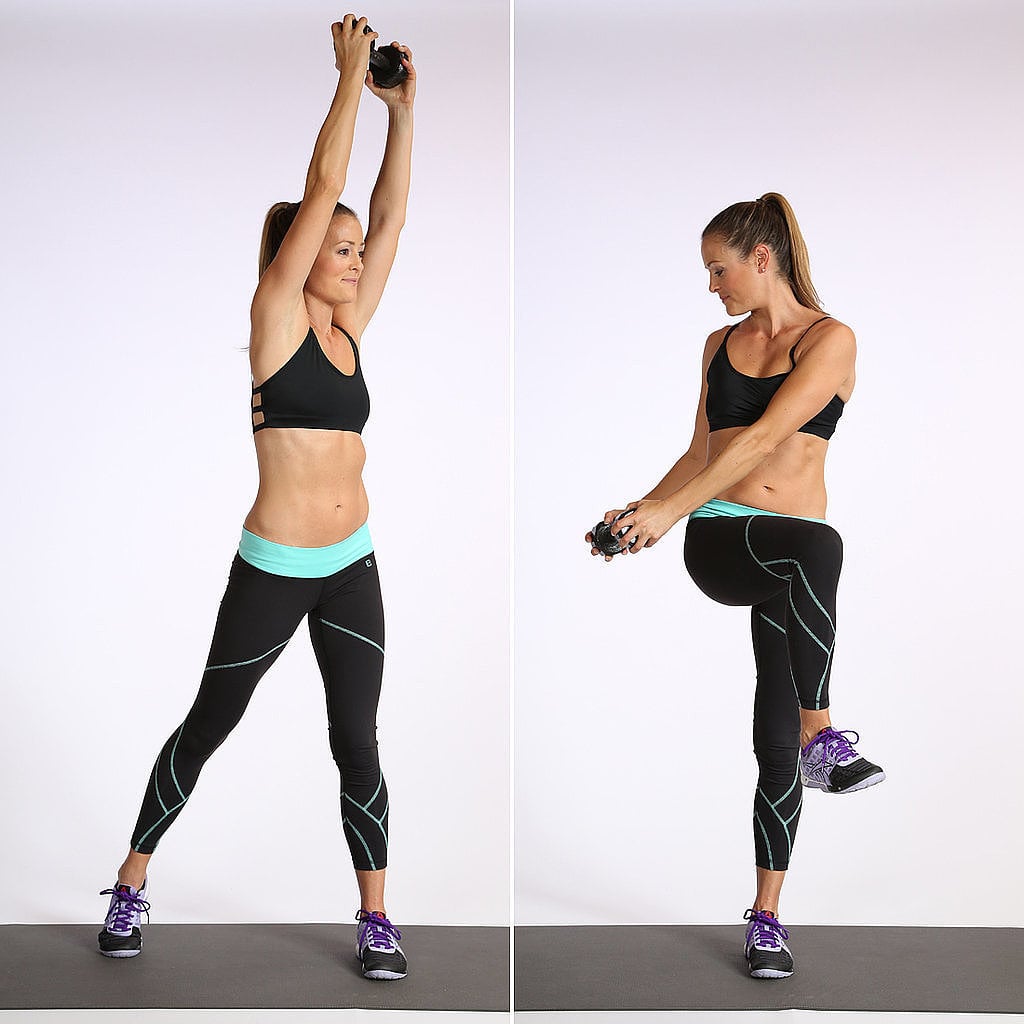 We love the woodchop, and this variation is one of celeb trainer Gunnar Peterson's favorites.
Holding an eight- to 10-pound dumbbell overhead, twist to the left, pivoting your right foot as needed.
Exhale, and slice the dumbbell across your body to the right as you raise your right knee, bringing the weight to the outside of your right hip.
Raise the weight back to starting position, and lightly tap your right toes to the floor. This completes one rep.
Repeat as many reps as you can on one side for 30 seconds, then repeat on the other side for another 30.