Elevate Your Home Workouts With This $35 Step Deck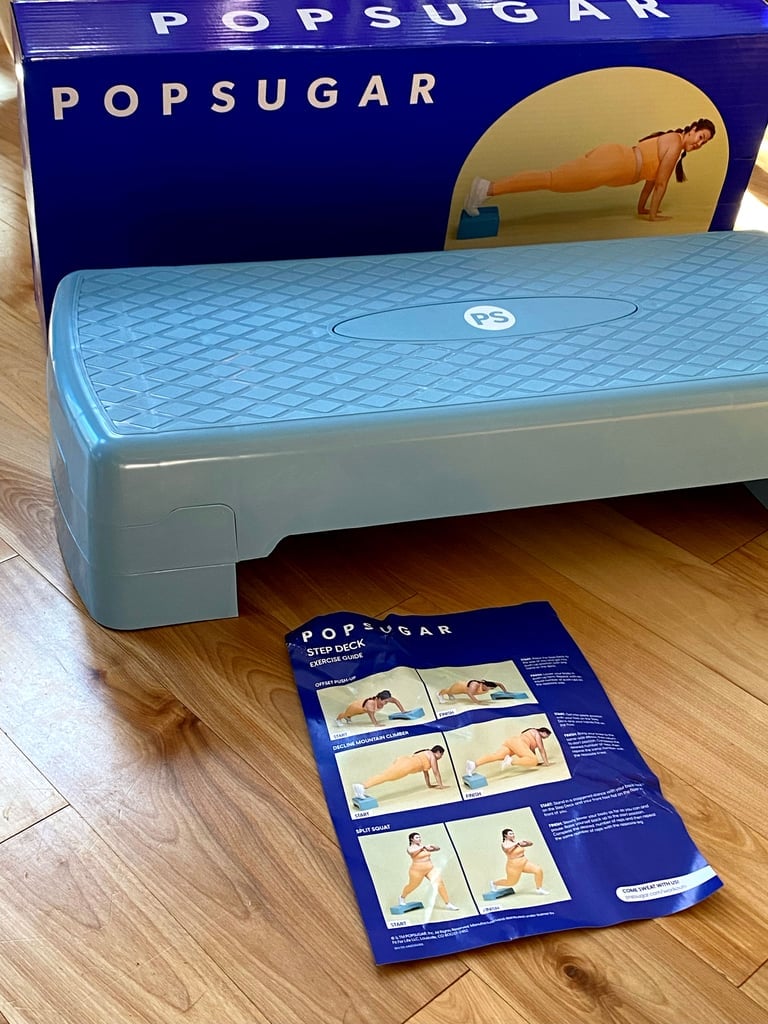 POPSUGAR Studios
POPSUGAR Studios
As POPSUGAR editors, we independently select and write about stuff we love and think you'll like too. If you buy a product we have recommended, we may receive affiliate commission, which in turn supports our work.
If you want to take your home workouts to a whole new level and elevate your home gym — literally! — get your hands on a POPSUGAR Step Deck ($35). It weighs under six pounds and is just over two feet long; it's a versatile piece of workout equipment you can use for cardio and strength training. Since it's adjustable to two heights, it's perfect for all levels of fitness. Keep reading to see close-up pics of the Step Deck and to learn how to use it effectively to strengthen your muscles and get your heart rate up.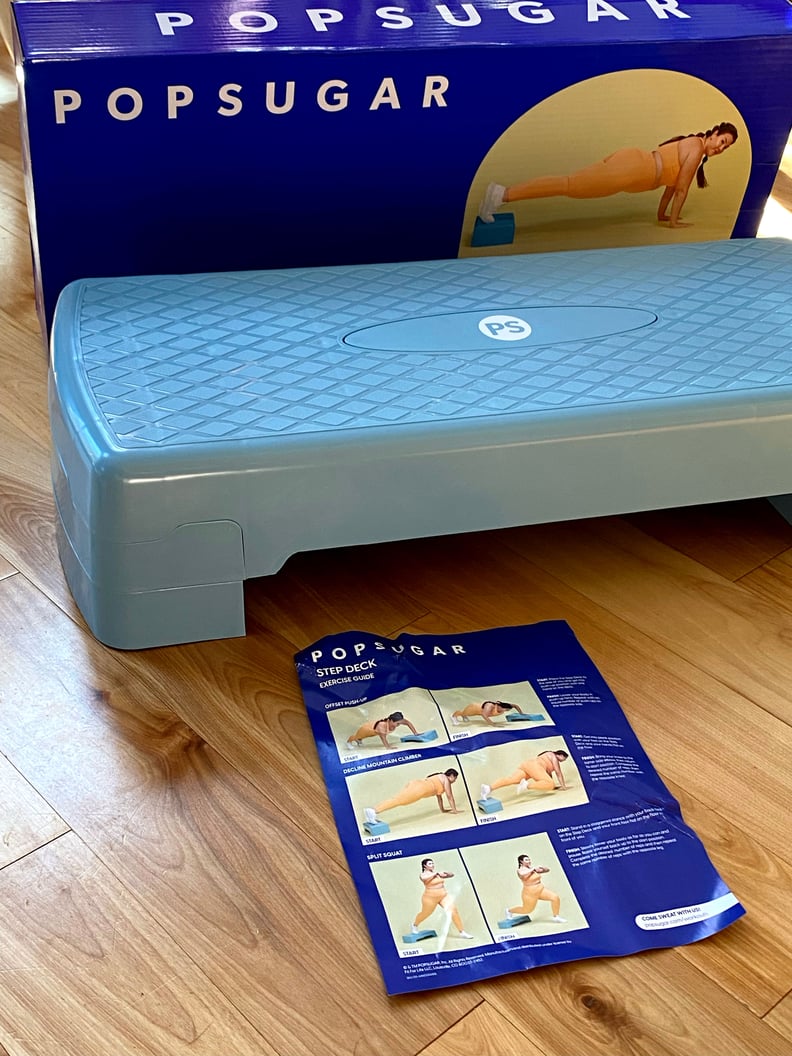 What Does the POPSUGAR Step Deck Come With?
When you excitedly open the box for the POPSUGAR Step Deck, you'll see a step with the two extra step levels attached underneath, so you can choose a low level or a higher level. You'll also find an exercise guide that shows examples of exercises you can do with your step deck.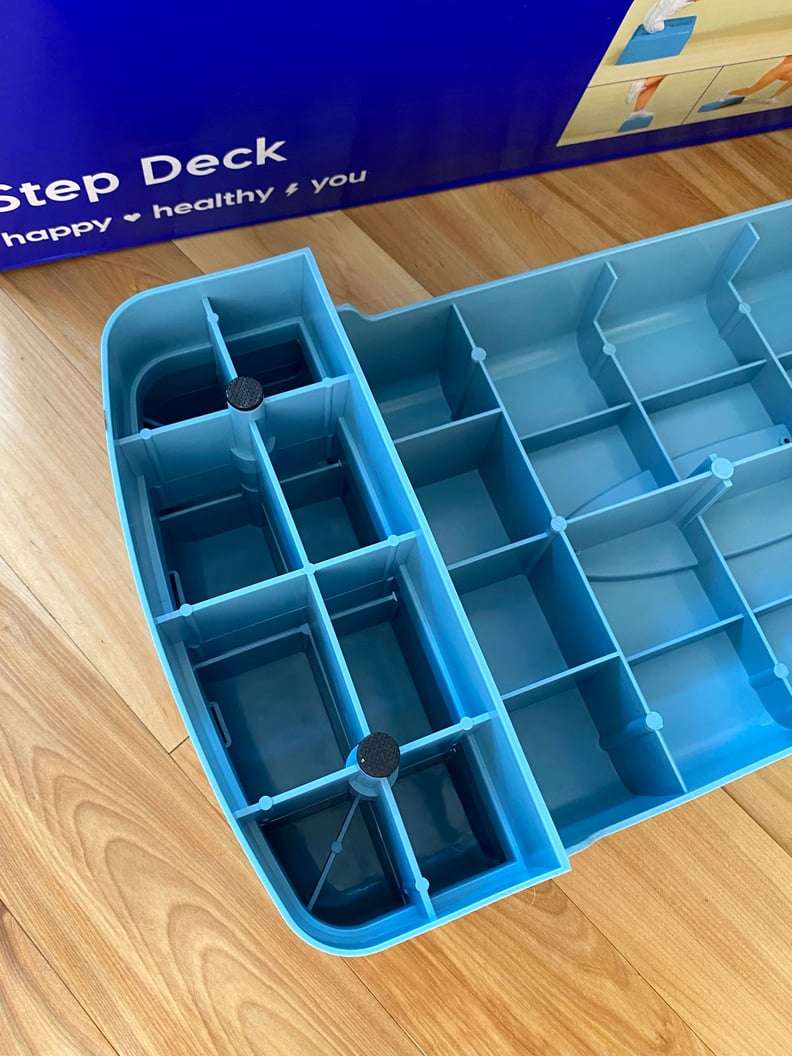 What Is the POPSUGAR Step Deck Made Of?
The step deck is made of lightweight plastic, weighing just 5.5 pounds. The dimensions are 25"L x 10.5"W x 6"H. The surface is nonslip, and there are nonslip floor pads attached on the bottom.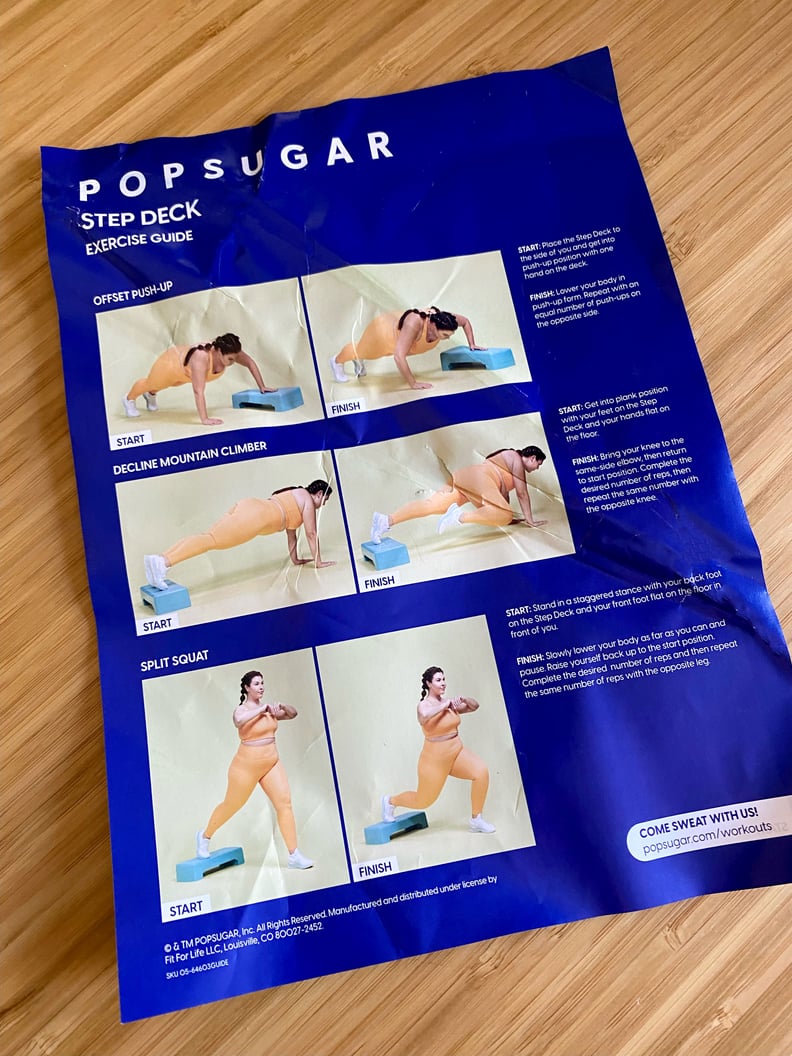 How Do I Use the POPSUGAR Step Deck?
This step deck is so easy to set up. It comes as the lower level, but if you want to make it higher, just pull the two extra attachments off and stack them on the bottom (like Legos). This step can be used for step-ups or for dumbbell step-ups. You can also use it like a low box for box jumps, which is a great option if you're short or new to box jumps.
You can also use this step deck to elevate your hands for push-ups to make them easier or to elevate one hand to do offset push-ups. Want to make your push-ups harder? Use the step deck to elevate your feet. You can also use it as a bench for triceps dips or for elevated split squats. It's so versatile!
Step Workouts
The included exercise guide features five moves and a workout to get you started. If you're ready for more, try these: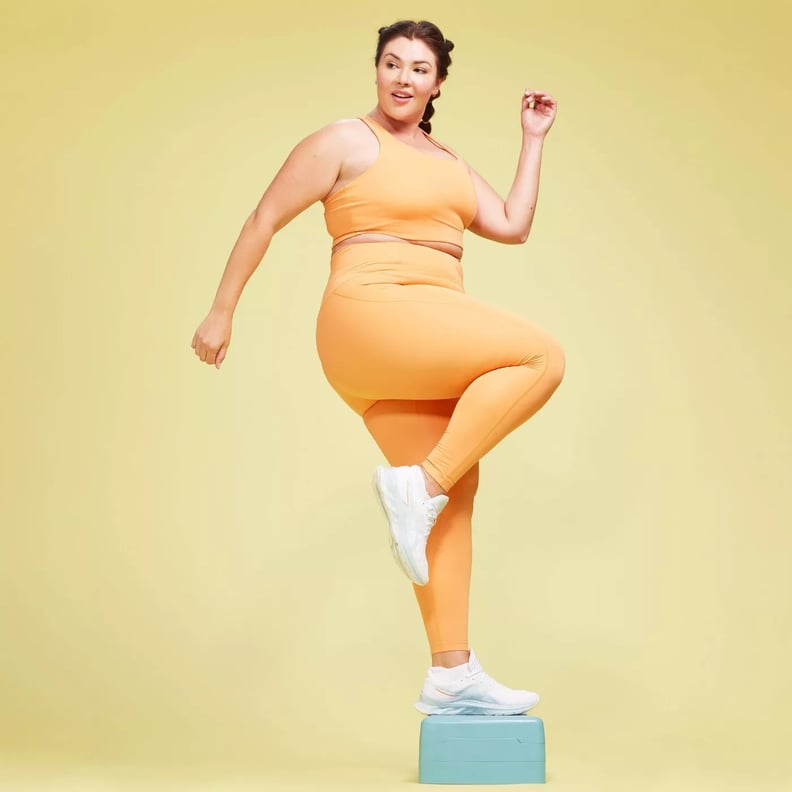 Where Can I Get the POPSUGAR Step Deck?