10 Stress-Relieving Toys Worth Keeping on Your Work-From-Home Desk
Every editorial product is independently selected by our editors. If you buy something through our links, we may earn commission.
My roommate is that chatty person in the office, my WiFi loves ghosting me, and my dog's chew toy of choice is our new rug — all reasons I'm seconds away from a work-from-home induced meltdown.
After contemplating dramatically flipping my desk (a reaction inspired by my latest The Real Housewives binge), I reach for my stress ball instead. Some anxiety-relieving squeezes help me chill out as I remember the importance of mental health breaks.
Not every day working from home looks like this, but when I'm on the verge of a stress headache, resetting with a coloring book, fidget spinner, or therapy dough helps. Keeping one of the following stress-relieving tools on your desk could be worth your while, too.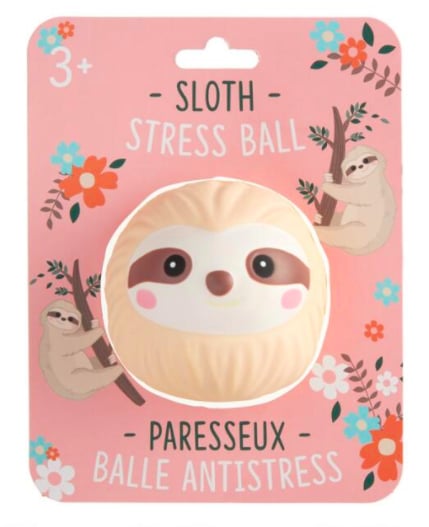 Sloth Stress Ball
Need a stand-in for that desk mate you've always relied on for lunch-break vent sessions? The Sloth Stress Ball ($9) can't offer advice, but it does bounce back from an aggressive squeeze.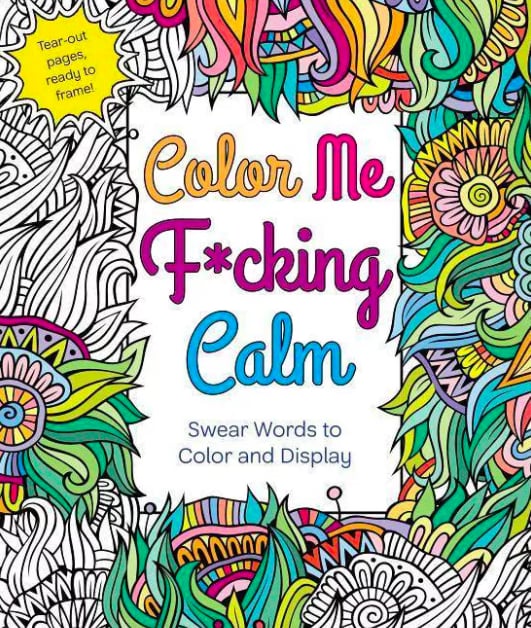 Color Me F*cking Calm
Sometimes releasing your emotions with some choice curse words (in the appropriate context, of course) just feels right — coloring those feelings into existence could provide a whole new level of satisfaction. Thanks to the adult coloring book, Color Me F*cking Calm ($9) by Hannah Caner, you have 30 vulgar pages waiting to be transformed into therapeutic art.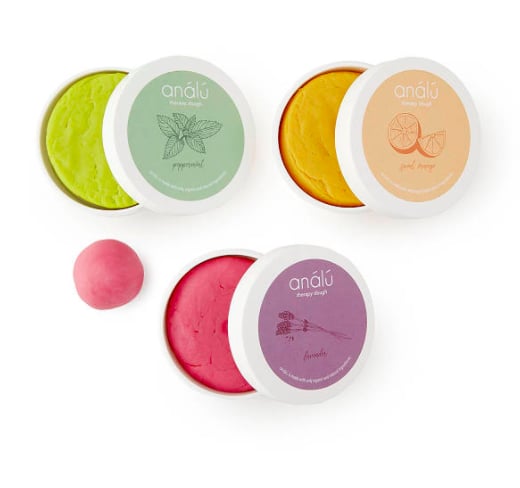 Therapy Dough
Squish, squeeze, and shape this essential-oil infused Therapy Dough ($15) for an aromatherapy experience designed to ease tension, stress, and anxiety. Each scent — orange, peppermint, and lavender — comes in pretty pastel packaging that can brighten your desk aesthetic.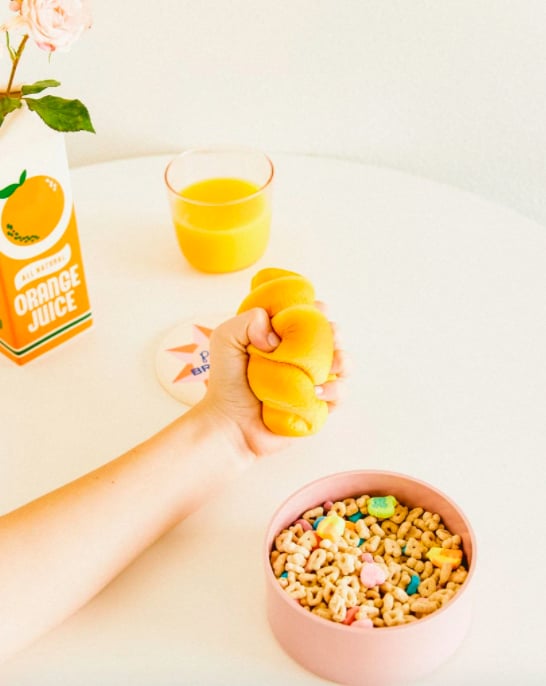 Feel Better De-Stress Croissant Ball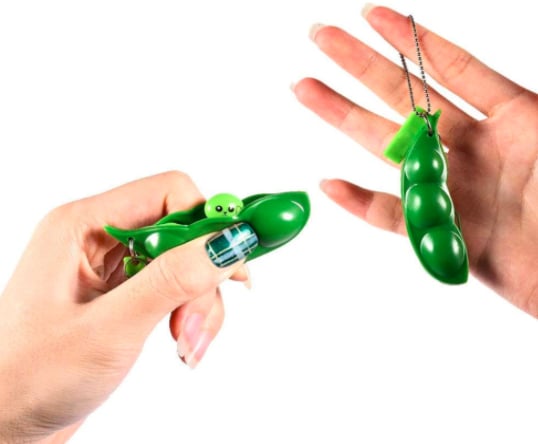 Squeeze-a-Bean Soybean Edamame Stress Relief Anti-Anxiety Toy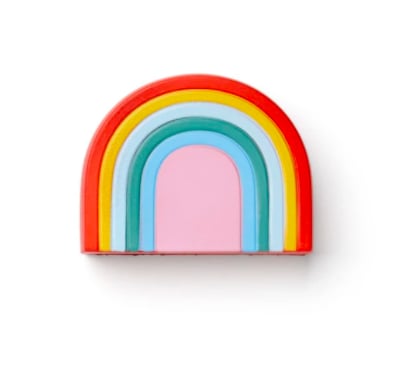 Feel Better De-Stress Rainbow Ball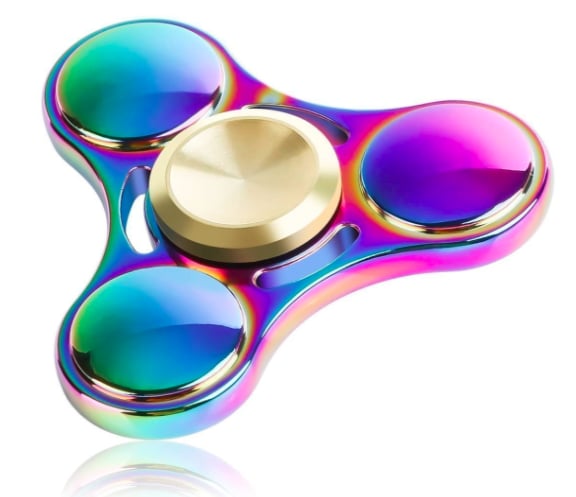 Atesson Stainless Steel Fidget Spinner
We understand you're anxious about running your first Zoom meeting. But, you're roommates will probably appreciate you swapping your foot tapping for some fidget spinning with the Atesson Stainless Steel Fidget Spinner ($10).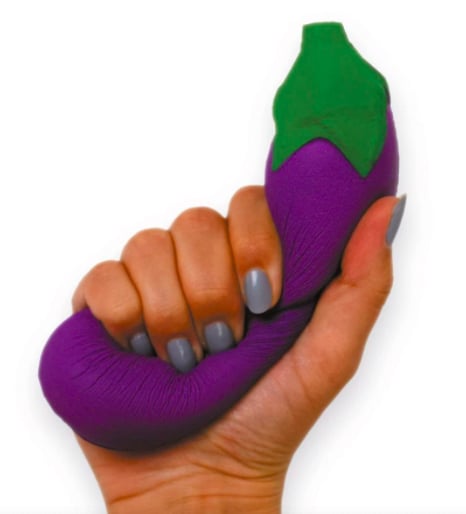 Eggplant Stress Ball
Attention to anyone working in social media — the Eggplant Stress Ball ($13) is one emoji meant to ease your tension, not add to it. Squeeze away!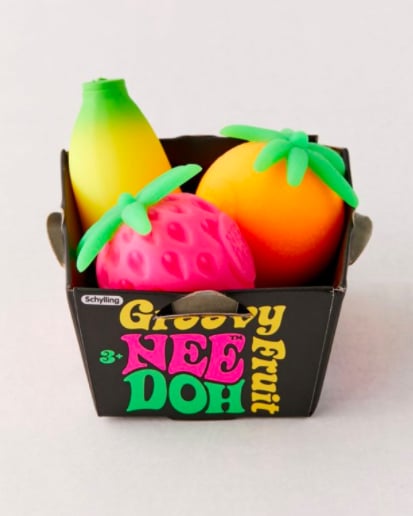 Fruity Nee-Doh
On days when you're topping your hourly screen-time record, Fruity Nee-Doh ($8) could be the squishy, gooey solution to your fidgety stress.
Smart Squeeze Stress Relief Ball