See Team USA Olympic Gymnasts in 2021 Gold Over America Tour
Cheer For Your Favorite Team USA Gymnasts at the Gold Over America Tour This Fall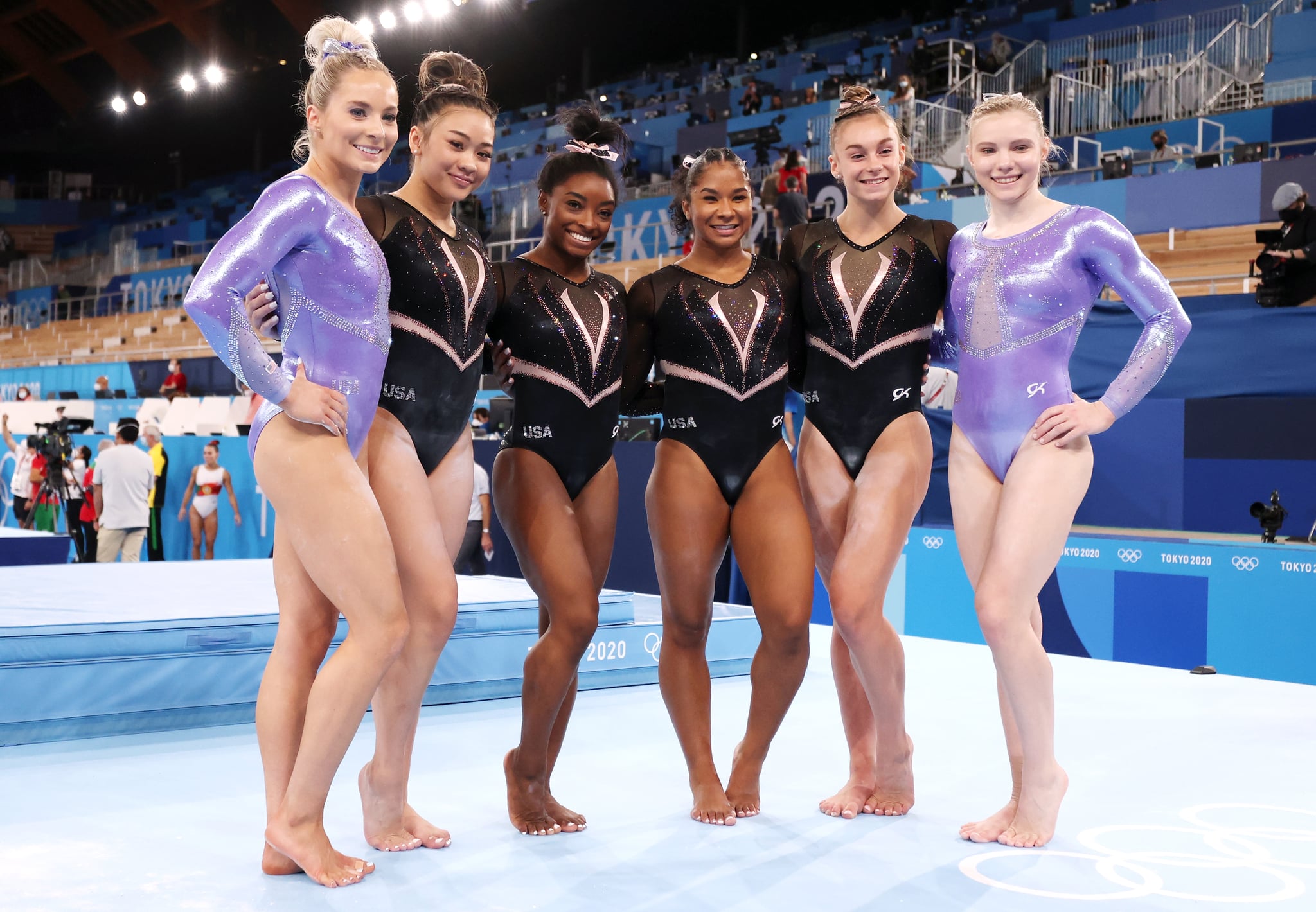 Image Source: Getty / Jamie Squire
Olympic artistic gymnastics may be over, but there's a lot more of the sport to look forward to, including the world championships in the fall, the upcoming collegiate season, and the Athleta-sponsored Gold Over America Tour spanning 35 cities and seven weeks. This tour, led by Simone Biles and described as a "gymnastics-meets-pop-concert spectacular" with social media interactions and videos, begins in Tucson, AZ, on Sept. 21, and ends on Nov. 7 in Boston. Stops in between include Los Angeles, Chicago, Atlanta, and Newark, NJ. (For the full list of cities, click here.) A press release states the series of shows is rooted in the gymnasts' values like mental health awareness, empowerment, and body-image positivity.
Olympic vault silver medalist MyKayla Skinner and team silver medalist Jordan Chiles were already confirmed for the tour, but Jade Carey, the Olympic floor gold medalist, and Grace McCallum, who received team silver as well, are new additions to the lineup. This means that you'll have the opportunity to see every Team USA woman gymnast from the Tokyo Games, minus all-around champ Sunisa Lee, who's at Auburn University, where she'll compete on the gymnastics team for the 2022 season. Biles did, however, tell the Associated Press that Lee might be making a cameo or two.
Chiles told POPSUGAR that rehearsals start on Sept. 14, and that she found out McCallum was joining the tour roster before the Olympics and learned of Carey's participation in Tokyo. "We'll get to be able to hang out, to enjoy each other's company a little more, and just to be out there and have fun and not worry about distractions of competition," she said.
Chiles described Biles as "the hero of the team," referencing Biles's decision to prioritize her mental health and come back to claim beam bronze in Tokyo. She commended McCallum's consistent bravery following hand surgery and Skinner's dedication. (Skinner's appearance on tour will be the first time she's performing as a retired gymnast.) To Chiles, Carey shows strength all around, especially when executing her second vault in the Games' apparatus finals after stumbling on her opening effort. So the five of them will be reunited after sharing an Olympic experience together.
Performing away from the international elite pressures, Chiles added, will prepare her for her freshman season at UCLA this winter. The Bruins are known for putting on a show with their expressive and high-energy floor routines. She's especially looking forward to being on tour with former Bruin Katelyn Ohashi, whom she met during her first visit to the UCLA campus and whose floor performances we'll never forget. Other gymnasts going on tour include 2016 Olympian Laurie Hernandez, 2017 world all-around champion Morgan Hurd, and 2008 Olympian Chellsie Memmel, who made an incredible return to the sport after nine years.
Find out more cast information and purchase tickets on the Gold Over America Tour website. A tour spokesperson also noted that each arena will have its own safety protocols due to COVID-19 that you'll need to keep in mind ahead of time. Are you ready? We're doing flips (no, really!) just thinking about it.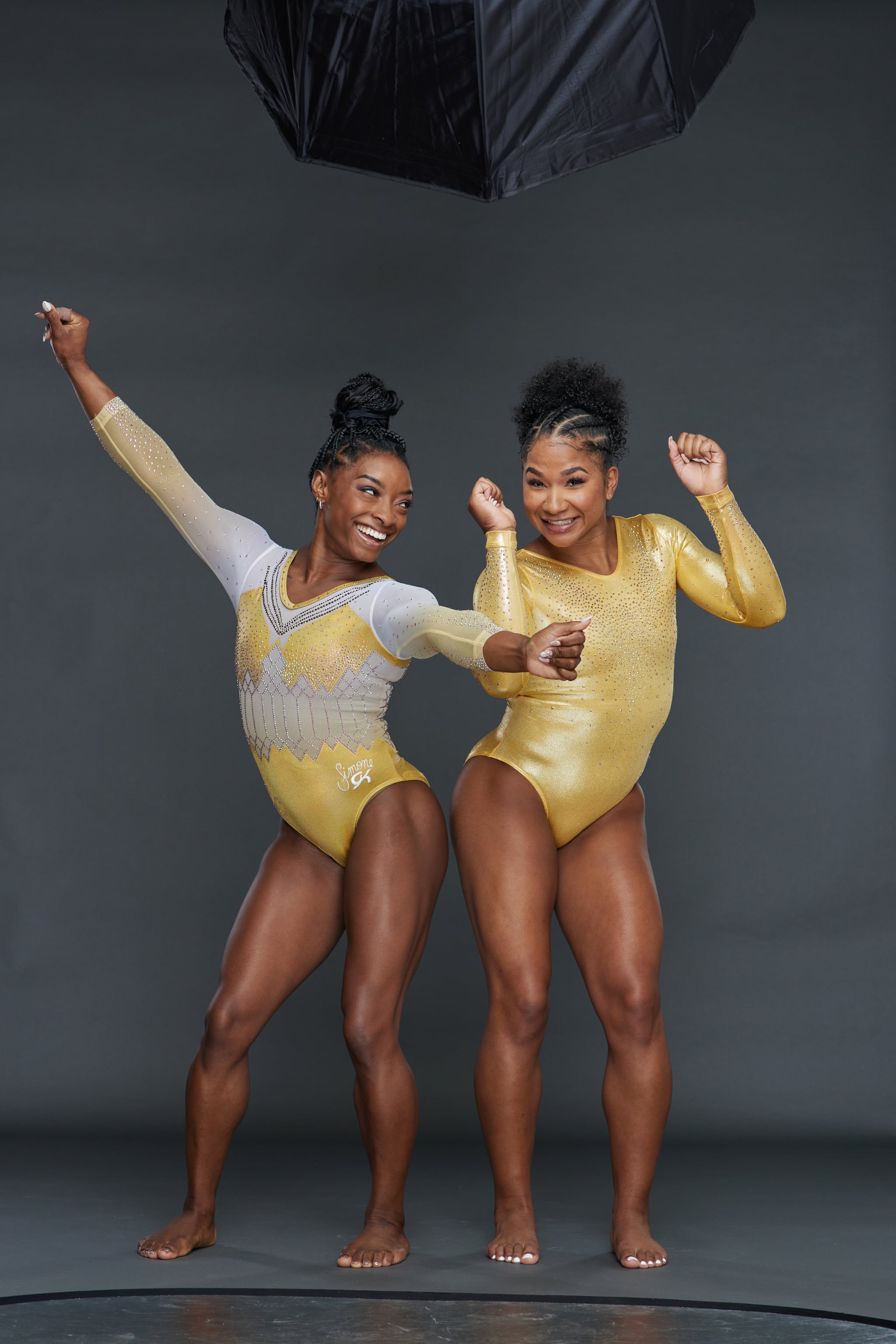 Image Source: Courtesy of Claire McAdams