Struggling to Let Go of the Past? Try These Strategies, Straight From Therapists
We experience pain and grief throughout our lives, from minor heartbreaks to monumental losses. Getting past that hurt can be difficult, but it's important that you take steps to safeguard your mental health and well-being, instead of continuing to dwell on the past.
Before you can let go of that pain, you first have to accept that you can't change what has happened. Only then can you become who you want to be and get closer to the happier life you deserve. To help get you started, POPSUGAR asked two psychologists for suggestions for moving past disappointment, hurt, and loss, and we think you'll find that their advice — from journaling to showing yourself some grace — is so, so helpful.
01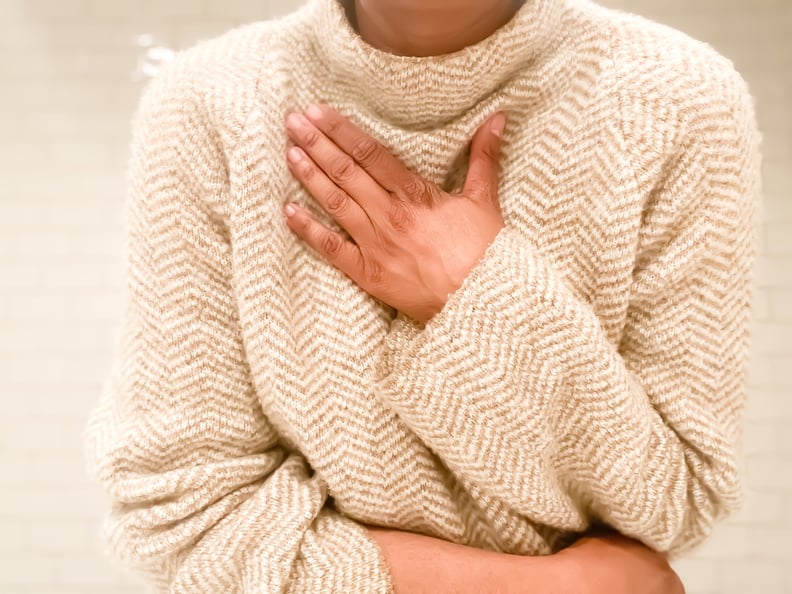 Sit With the Pain
"Learn to be able to connect to sadness. This is so important because it bridges the gap between what you actually got and what you should have [had]," Marianne Trent, a clinical psychologist who specializes in grief and trauma and author of The Grief Collective: Stories of Life, Loss, and Learning to Heal, told POPSUGAR. Validating those emotions can actually help you learn to better manage them.
If your instinct is to run from what you're feeling, try breathing through it. "It's highly likely you can manage to purposefully hold in mind something mildly distressing for the length of time it takes you to take three deep, slow breaths in and three deep, slow breaths out," Dr. Trent said. "Once you've done that, you can distract yourself in the way you usually would." This is an example of a distress tolerance activity found in dialectical behavior therapy. The idea is to help you realize that your pain isn't as overwhelming as it may seem.
02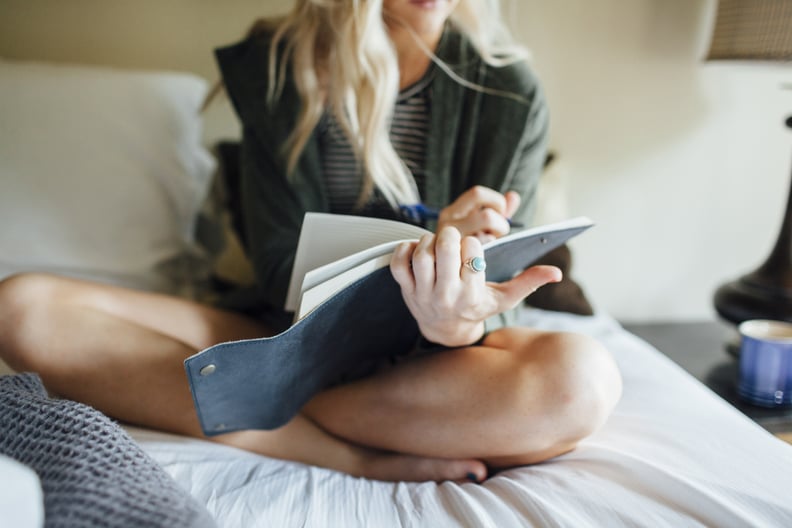 Find a Way to Reframe Loss or Disappointment
"Understand that your loss — whether it was an ending you wanted or did not want — is real and that it is OK to mourn what you had," Renee Carr, PsyD, psychologist and CEO of The Problem Solver, told POPSUGAR. "It is also OK to view your loss as your new 'low bar' of expectations." Maybe this relationship or job didn't work out — but now you have a way to gauge future successes and failures.
Journaling may also help. "If your heart is hurting, force yourself to journal any memories of when you made a sacrifice only because you hoped or believed that one day it would get better," Dr. Carr said. "By having this written record of the times you settled for less, you can slowly begin to realize that you deserve better."
03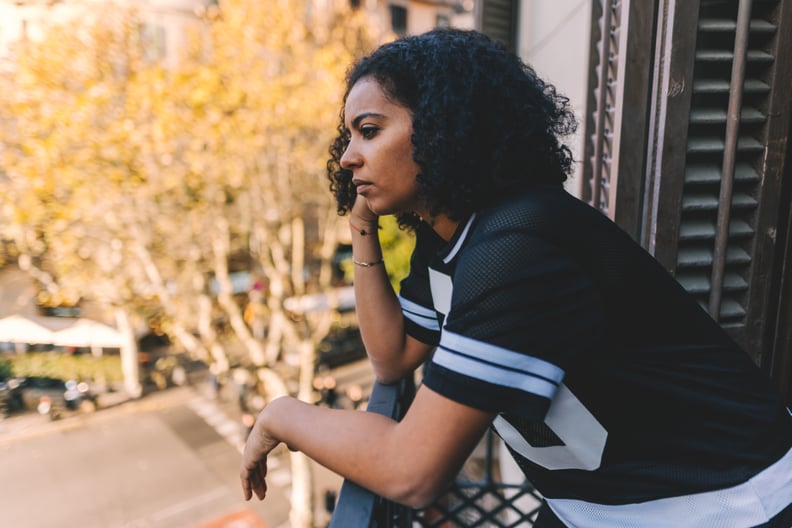 Don't Beat Yourself Up
"Even if you wanted it to be over, or the situation forced you to call it quits, you can still feel a sense of loss and pain," Dr. Carr explained. It's OK to mourn what you've lost, but don't allow yourself to feel guilty or question the instincts that brought you to this point. "Avoid blaming yourself for 100 percent of what went wrong and be proud of yourself for having the courage to listen to that small part of you that knew it was better to leave than stay," she said.
04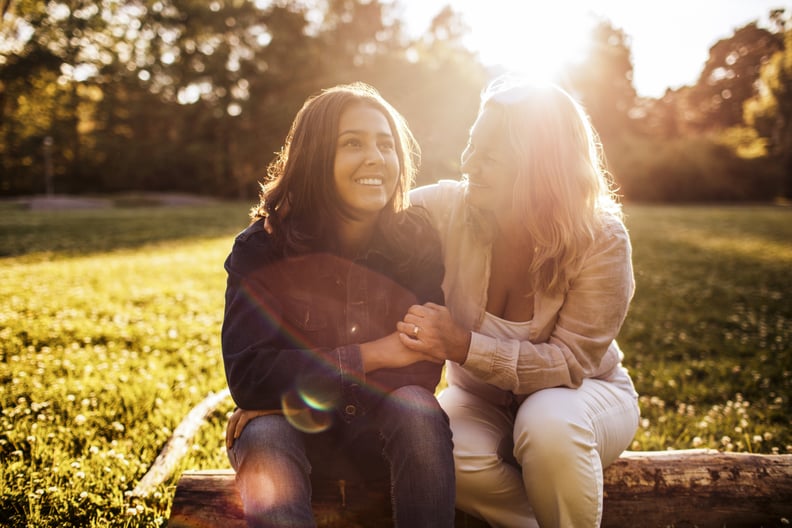 Show the Same Compassion to Your Younger Self
"When people tell funny stories about what you were like when you were younger or make you feel inferior in some way . . . it's likely that what your younger self needs [in that moment] is protecting and defending," Dr. Trent explained. "You could say something like, 'Actually, when I hear you say that, it really hurts my feelings. What I needed most [then] was care, protection, and compassion.'" Don't be afraid to set boundaries and communicate your needs, if it will help you move on.
05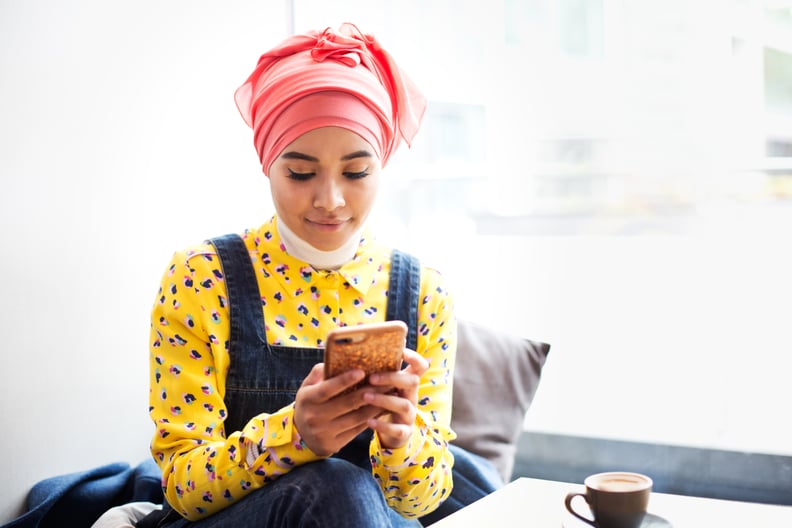 Set Some Goals For Yourself
To help you move forward — instead of just living in the pain of your past — try choosing an area of your life you want to improve. "Make a list of five goals that include exciting activities, fun interactions with others (keeping in mind social distancing), and enjoyable rewards for accomplishing minor and major successes while working on one of your goals," Dr. Carr said. This can help bring you increased feelings of happiness while you work through the sadness.
06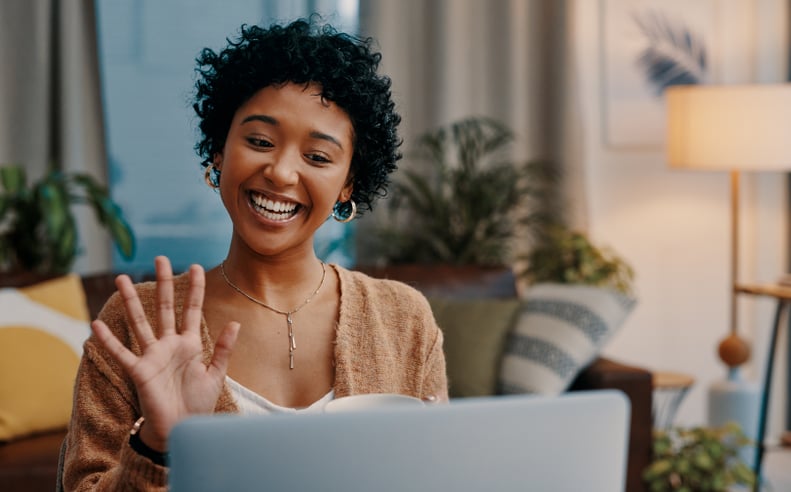 Consider Going to Therapy