At POPSUGAR, it's always cocktail hour. Whether you're looking to serve something for brunch, a pool party, or an evening gathering, you've come to the right place. Here you'll find original cocktail recipes for every occasion and so much more. Let's get spirited and mix up something special, shall we?
Brunch Without Leaving Home
Happy Hour Is the Best Hour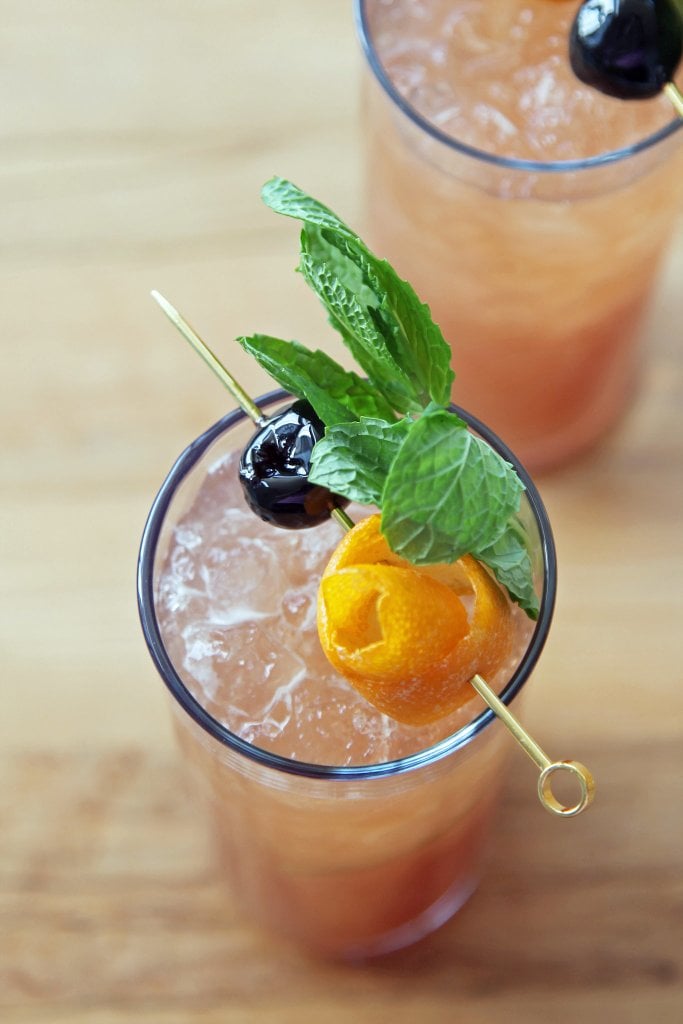 Pitcher-Perfect Cocktails
Cocktails
taste better when they're enjoyed with good company, but rather than craft a bunch of different beverages (I mean, who really wants to be stuck with bartending duty all party long?), make pitcher drinks like sangria, margaritas, and punch. All you have to do is make a large batch, and everyone gets a glass on demand. Hooray! Here are a few of our favorites, just in time for that pool party, BBQ, or whatever else you have planned for the holiday weekend.