What to Order at Silos Baking Co.
The 2 Things You Must Order at Silos Baking Co., Straight From an Employee
HGTV Fixer Upper stars Chip and Joanna Gaines may have gained prominence for their fantastic home design skills, but it's their baked goods that have people lining up out the door and down the block. I recently ventured to Waco, TX, to visit every Fixer Upper fan's mecca: the Silos complex. Before shopping myself silly in their decor store, Magnolia Market, I queued up with the throngs of sweets-lovers at Silos Baking Co. Twenty minutes later, I was suppressing hungry stomach gurgles as I asked the bakery clerk about what the must-order items were. Without hesitating, she told me the best items on the menu. Check out what she had to say below.
1. Lemon Lavender Cupcake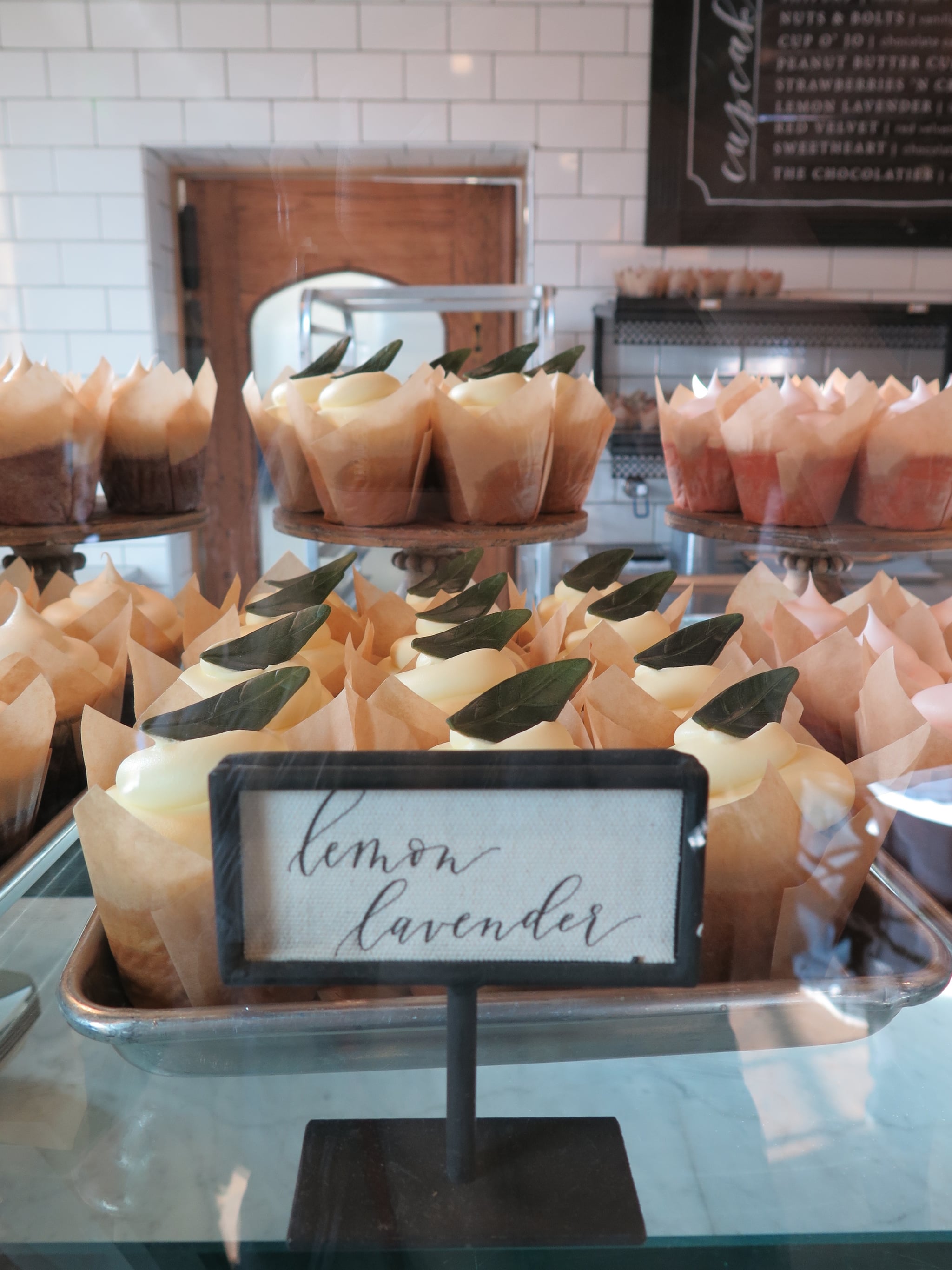 The Lemon Lavender flavor ($4) is the must-try cupcake, the bakery clerk told me definitively. It's unparalleled in preparation and flavor. The lavender is flown in from California and the lemon is hand-stirred into the vanilla cake mix. It's then baked and topped with rich buttercream icing.

2. Silo Cookie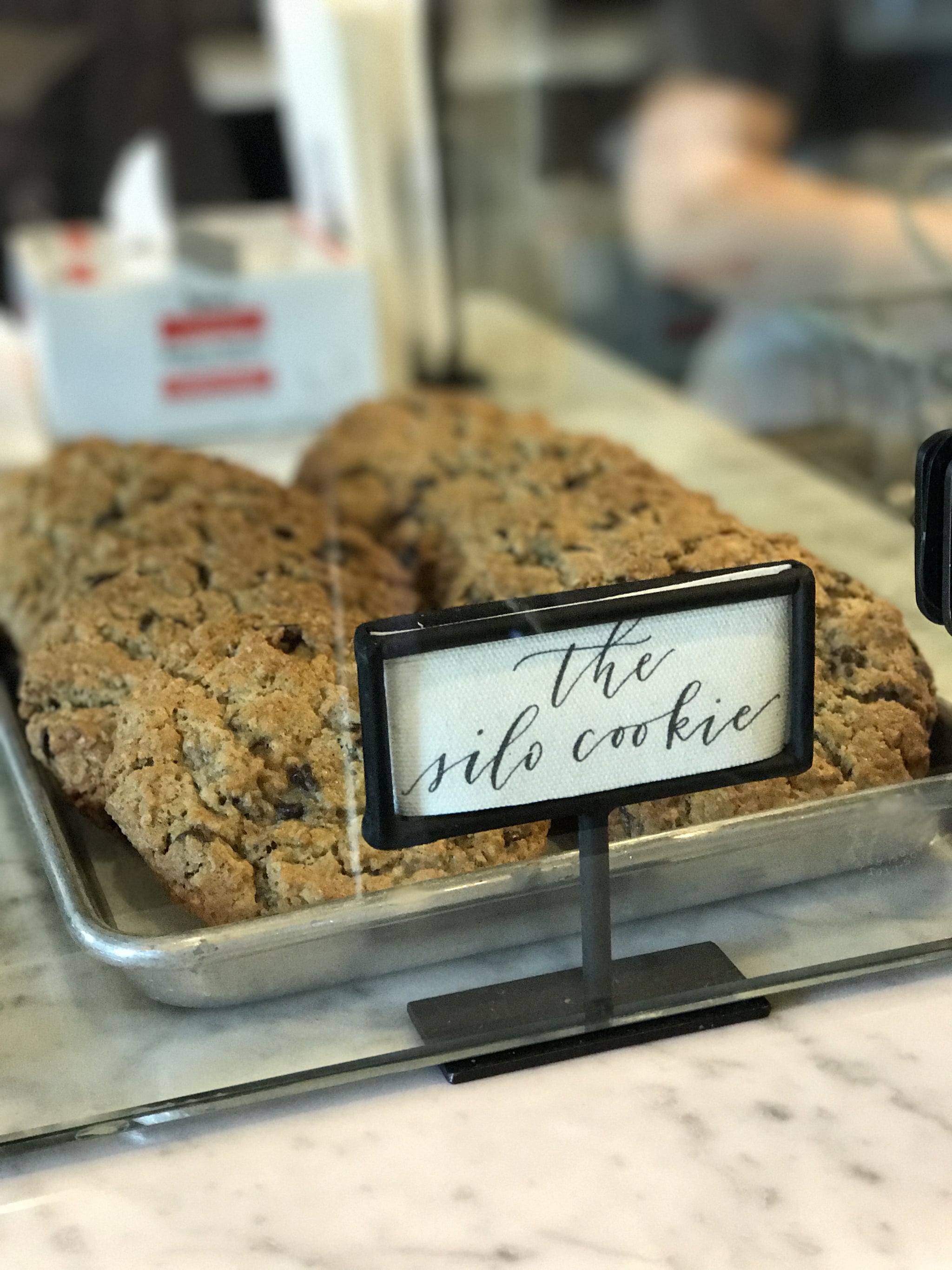 When it comes to cookies, the one to order is the Silo Cookie ($3). The bakery clerk told me it's all the staffers' favorite, and it's so popular with guests that it frequently sells out. The recipe comes straight from Joanna, who elevates a classic chocolate chip cookie by adding peanut butter chips and walnuts.

. . . And More
I learned about these two menu superstars after already placing my order, but I wasn't disappointed by my food. Quite the contrary. I had intended merely to taste the Peanut Butter Cup Cupcake. Instead, I wolfed down the entire thing in five minutes flat. In a word, it was delicious. The chocolate cake base was moist and fluffy and the peanut butter frosting was rich and creamy and had the same irresistible flavor profile as a Reese's. Together, the two elements formed a heavenly combination that I will dream about for months to come.
Beyond cupcakes, I devoured the Blueberry Muffin Crumble; it combines that breakfast classic, a blueberry muffin, with the more decadent blueberry crumble dessert. The muffin top was sweet and crispy, packing crunchy bites of melted sugar into every bite while the inside was springy, fresh, and stuffed with juicy baked berries. Those who prefer savory to sweet will be as delighted as I was by the Prized Pig. It's a hearty country biscuit filled with salty-sweet bacon and cheddar. This true Southern classic flaked apart into mouthwatering pieces, leaving me completely satisfied.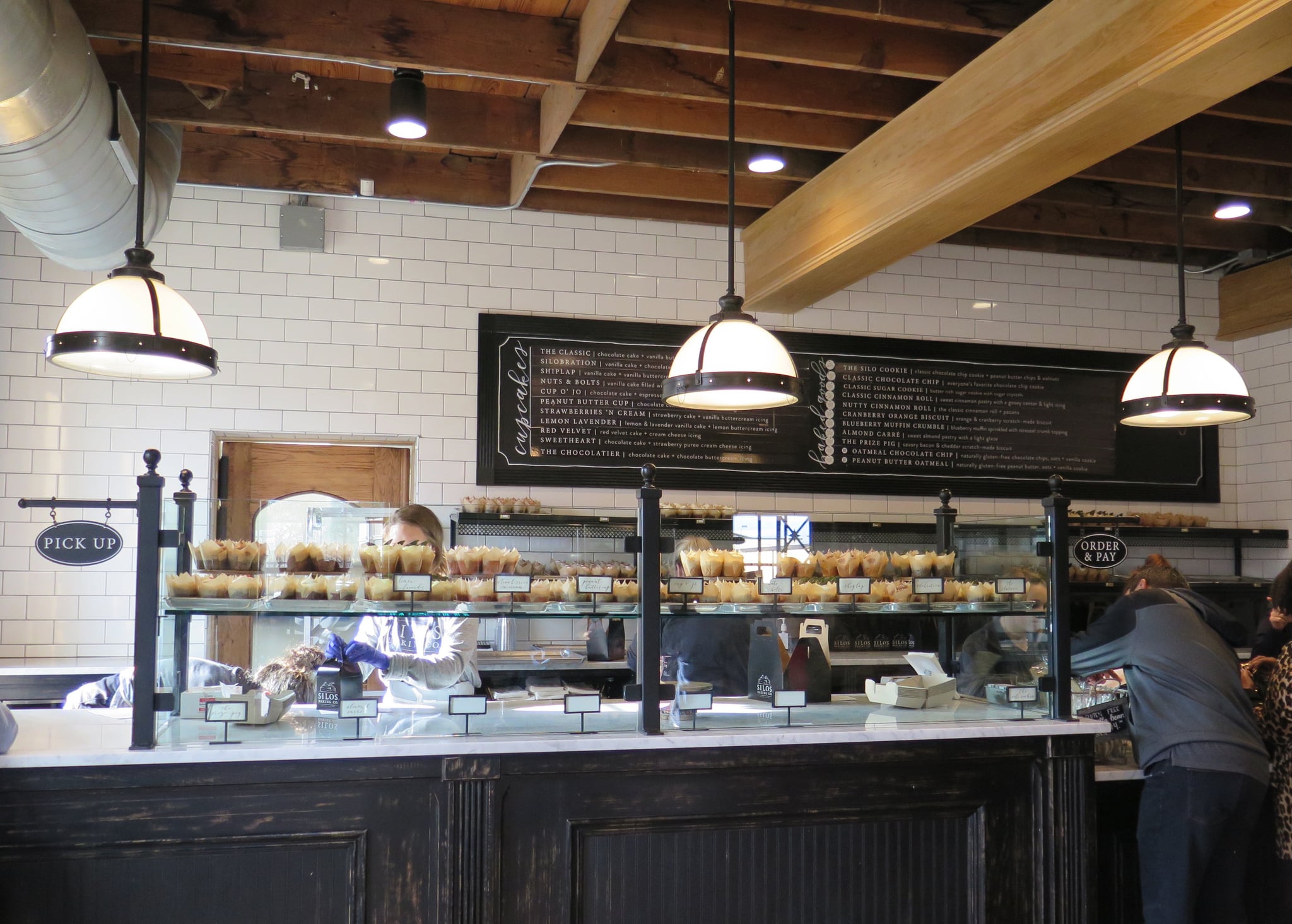 Image Source: POPSUGAR Photography / Maggie Winterfeldt