Dominican Comedian and Actress Sasha Merci Medina Is Building Community With Her El Teteo Parties
"Con paciencia y calma se sube un burro a una palma," is a famous Dominican saying that translates to "With patience and calm, a donkey can climb a palm." The saying speaks to the resourcefulness of Dominicans. It's about making do with what you have and creating new opportunities for yourself when the opportunities aren't necessarily falling on your lap. If there's one Dominican in the biz who has built their career off creating opportunities for themselves, when the opportunities weren't coming, it's comedian, actress, and writer Sasha Merci Medina.
Six years ago, Medina, who was born and raised in the Bronx, took her first stab at comedy. In 2016, she started off performing at open mics and doing standup. But when the opportunities weren't knocking on her door, Medina started posting comedy clips to her IG @sashamerci after Instagram added the video feature to its platform. Before she knew it, Medina's page was taking off with thousands of followers and several video clips going viral. Medina started booking more standup gigs, as well as, acting opportunities including landing roles in 2016's "Honorable Mike," as Rita in the 2019 indie film "De Lo Mio," alongside fellow Dominican comedian and family friend Darlene Demorizi (known as Dee Nasty on Instagram), and eventually landing a role in the thriller movie "Righteous Thieves."
Medina and Demorizi also started hosting their own comedy show on stage together called "Sancocho," which led to their Fuse TV part talk show, part comedy skit "Like Share, Dímelo" in 2020, which ran for one season and featured 10 episodes. These days Medina is doing it all, from taking on acting gigs, still doing her comedy, working alongside writer and producer Katherine G. Mendoza on The Medinas on SNAPCHAT, hosting and moderating panels, and writing. But after moving out to Los Angeles to really pursue her acting career, Medina started to miss her family and friends in NYC. In an effort to build community, she was inspired to host and put together a big party called El Teteo, which is a Dominican slang term for "going out and having fun."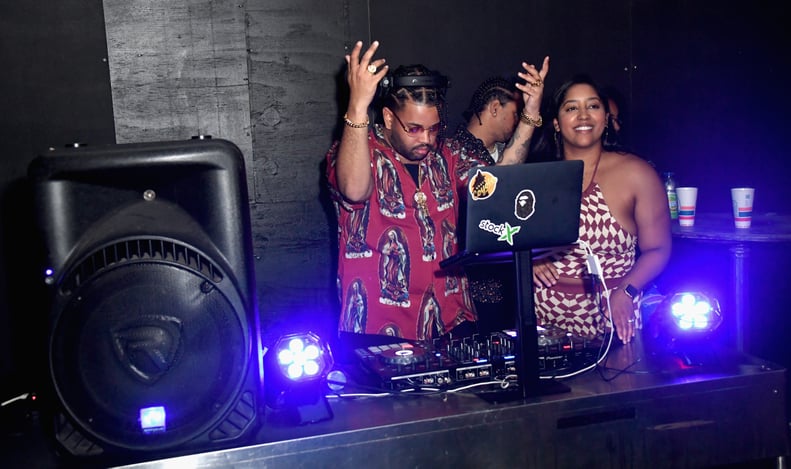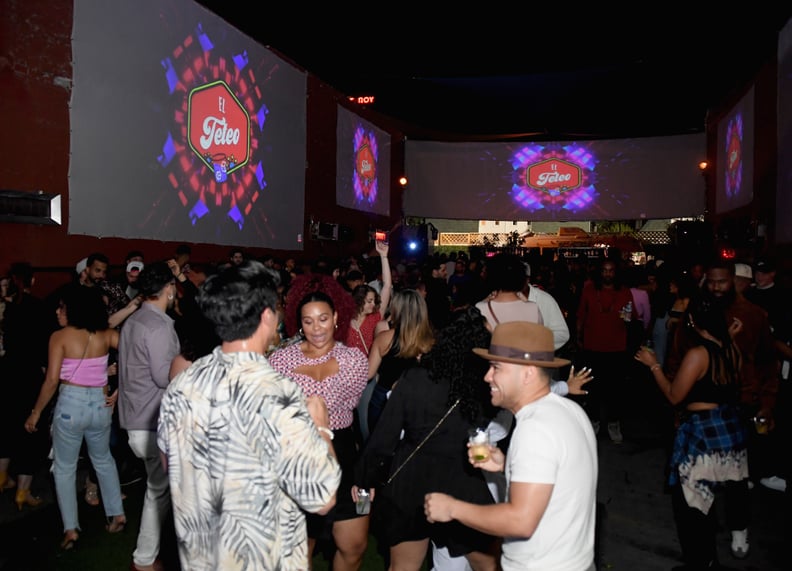 "I was homesick and tired. Not everyone in Los Angeles that speaks Spanish is Mexican or from Central or South America," Medina tells POPSUGAR. "The inspiration behind El Teteo is to bring the east coast to the west coast and to shine a light on the Caribbean culture that influenced me. New York City is a melting pot where we are constantly experiencing each other's cultures; in LA, everything seems so spread out and segregated. I wanted to create a party that brings people together. Every time I go to parties in LA, no one dances. Everyone stands around. My mission is to get people together and dance."
Medina's first El Teteo party kicked off on February 26, 2022, in celebration of Dominican Independence Day, which falls on February 27. Her vision was to throw an authentically Dominican party that anyone from Los Angeles could experience. The success of the first party clearly showed there was a demand for this in Los Angeles, with approximately 600 people turning out. The second party was on July 30, with a turnout of around 530. How was Medina able to pull these parties off in such a short period of time? She tapped into her resources. Before kicking off the first party, she put out feelers and wound up patterning with Angela Carrasco, a businesswoman, and realtor in Los Angeles, and Katherine Castro, a film producer, and actor.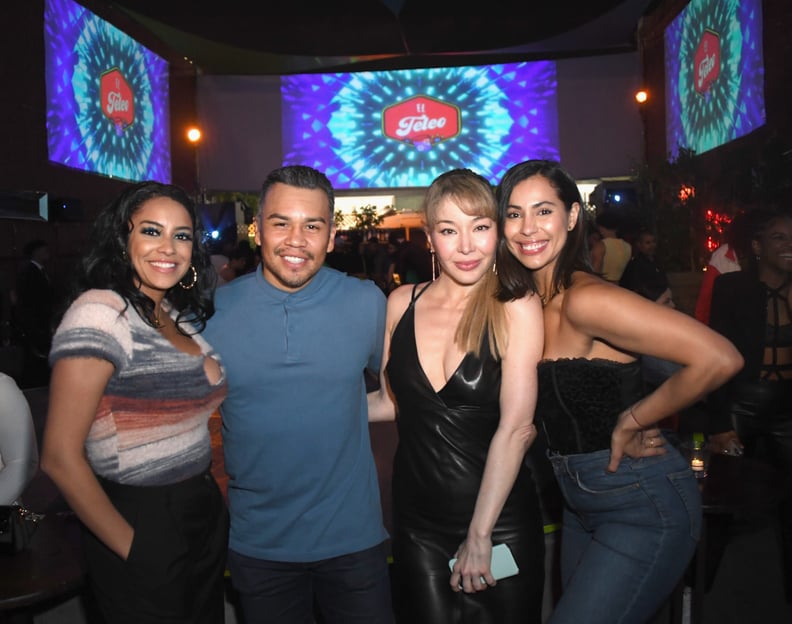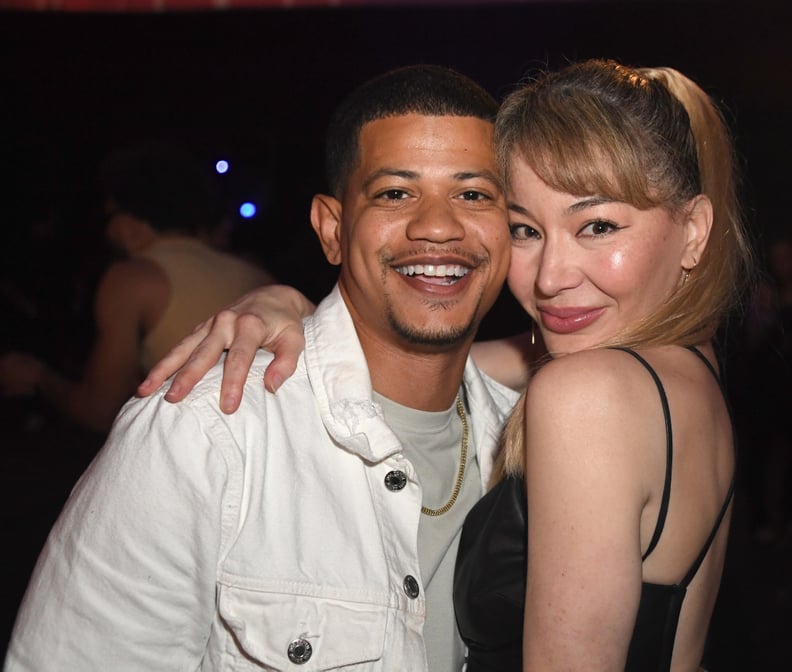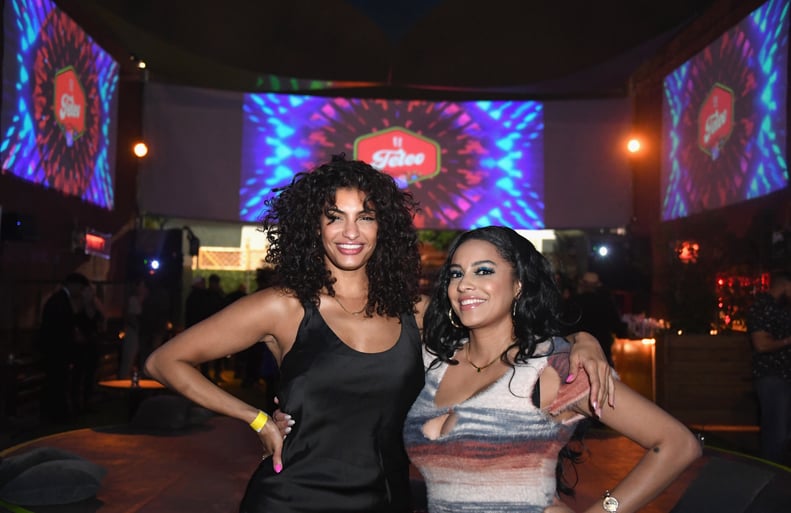 "They have a podcast together called "Talk Fast Listen Slow." These Dominican women moved to Los Angeles to create their opportunities, just like me. They knew a venue, and we partnered up," Medina says. "We only had 19 days to put this event together. The venue was perfect and it's called the Whitley on 1716 Whitley Ave, almost in the middle of Los Angeles. It isn't so far to get to if you live in the Valley or DTLA. So many people showed up. I was shocked people from my favorite TV shows showed up. Actors from shows like "On My Block," "Station 19," "Batwoman," "Insecure" and "Gentefied" were there. I could not believe the word got out around Hollywood so fast! Six hundred people showed up, I remember making my rounds in the party talking to people, and they told me it was the best party they went to. I had a couple of New Yorkers tell me it felt like a slice of home, which was my goal."
Medina plans on throwing an El Teteo party every other month with the next one likely happening this fall and a major bash for New Year's Eve. While Medina didn't anticipate the parties taking off so quickly, it really does speak to the power of what happens when you cough up the courage to create the opportunities you aren't seeing.
"Bringing more awareness to the Dominican culture opens doors for me and people like me."
"I believe you can't achieve success without knowing who you are; that is why identity is so important," Medina says. "Every time I've walked into a room with an idea, executives would love me but become hesitant about the concept pitched because it's not a demographic they're familiar with. Hearing that sometimes felt like a slap in the face because it's like saying millions of people like me don't exist. Bringing more awareness to the Dominican culture opens doors for me and people like me."
At Medina's El Teteo parties you can expect everything from hookah to merengue, bachata, reggaeton, and more playing. DJ duo Kissinmars DJ'd the first party with DJ Uptown working the July 30th party. One of Medina's goals is to hire more women DJs at these parties and have musical acts in the future with artists like Tokischa and live merengue and bachata bands. Anthony Arias, the founder of New York Chopped Cheese, parked his food truck outside the venue where folks were able to grab a bite and with all of the demand, his food quickly sold out.
"The psychological benefit I receive from putting these events together with Angela and Katherine is joy. I love bringing people together and it's giving me self-confidence in my identity," Medina adds. "When I moved to Los Angeles, I had an identity crisis because of how I'm seen in America. I'm told constantly that I'm not Black enough, I'm not white enough, and I'm not Latina enough. But the one thing I could find solace in is that I am a New Yorker that is Dominican enough."