Amazon Prime Day Rocketbook Notebook Sale 2019
Yay! The "Smart Notebook" That's an Amazon Bestseller Is Now on Sale For Prime Day
As POPSUGAR editors, we independently select and write about stuff we love and think you'll like too. POPSUGAR has affiliate and advertising partnerships so we get revenue from sharing this content and from your purchase.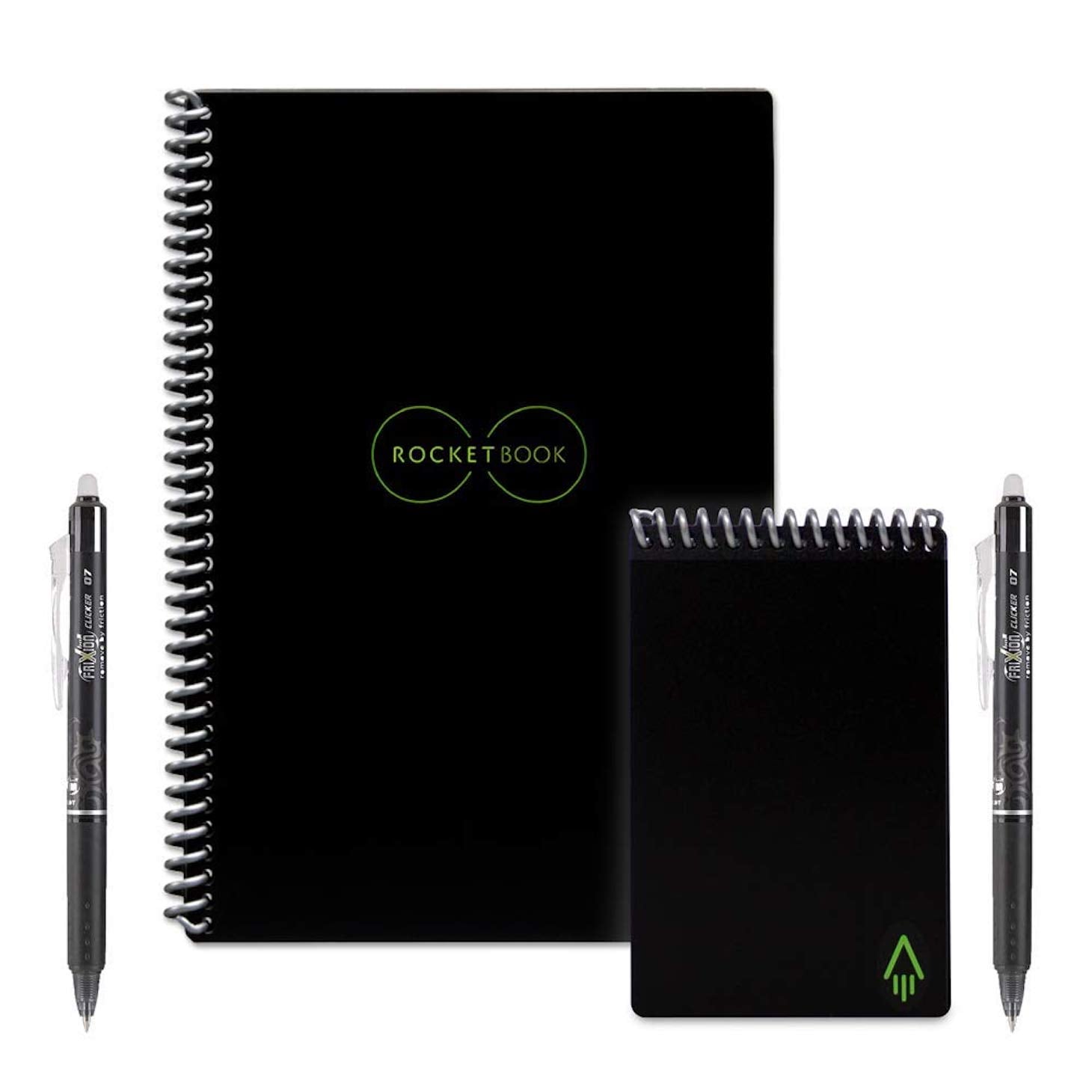 Amazon Prime Day is in full swing, and we didn't think it was possible, but the day two deals might just be even better than we could have dreamed. For today only, you can score fun fitness finds, great beauty deals, and even a Macbook Air for hundreds of dollars off. But, aside from the staples, there are plenty of cool products that we've discovered on Amazon and now can't live without. One of those super smart products? The Rocketbook Everlast Executive and Mini Wirebound Notebook ($34, originally $48), and once you try it, you'll never go back.
The rocketbook notebook is both reusable and able to sync to your phone or computer. Hear us out: You write whatever you like in the notebook, and once it's filled or you're done with it, you can just wipe it away and start over. Mark a little symbol at the bottom of the page so the notebook knows where to export the page to. Then just scan the QR code and the page is off! It's as simple as that. With this deal, you get two notebooks for the price of one; one standard size, and one small one that you can throw in your bag to jot down ideas. What are you waiting for? You've got to scoop up this deal before it's gone!