Household Activities to Master Before Age 30
30 Easy Household Activities to Master Before Age 30
There are plenty of challenges about adjusting to adulthood, and many revolve around the home. It's important to feel comfortable operating independently, problem-solving under pressure, and identifying potential threats to your living space. However, independence and future home ownership will be simple if you make sure to master these household activities before your reach your 30s.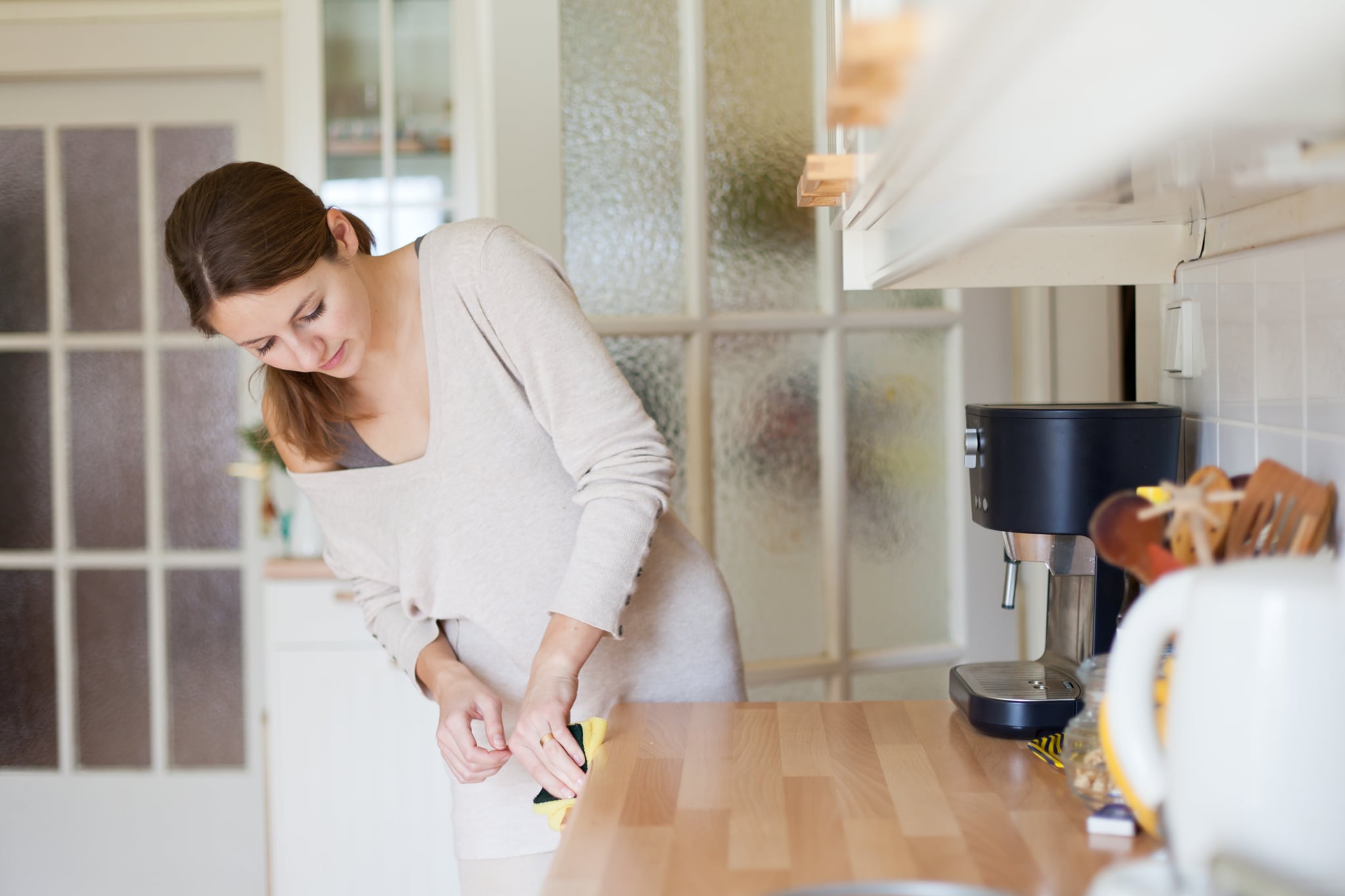 Source: Shutterstock
1. Plunge a Toilet
Toilet clogs always happen at the most unfortunate times, which can lead to some awkwardness if you're unsure of how to solve the problem. Rather than melting with embarrassment when you flood the bathroom, learn to effectively plunge a toilet and stop that nightmare from ever coming true!
2. Read Your Gas Meter
This is an easy way to approximate your bill, anticipate any gas problems in your living space, and keep your carbon footprint in check. Learning to read a gas meter takes only a few minutes, but can be extremely useful when it comes to the home.
3. Light a Pilot Light
If you have a gas stove, a furnace, or a gas heater, you're undoubtedly going to need knowledge about pilot lights in the future. Rather than going through the trouble of having a repair professional charge you high rates for a one-minute action, learn how to easily light a pilot light yourself!
4. Mow a Lawn
This simple task can sometimes be more intimidating than necessary. Figure out how to fearlessly start a mower, edge a lawn, and keep your grass under control by reading online or having a friend teach you.
5. Jump-Start a Car
Sometime in your life, you'll be asked to help somebody jump-start their car. Perhaps you'll even need it yourself! In order to avoid damage to either car, learn how to jump the battery without relying on somebody else's guidance.
6. Clean a BBQ Grill
When you own a home, it's fun to have friends over for backyard (or porch!) entertaining. Because grilling is usually the go-to food preparation for this style of social gathering, you should learn how to properly clean your grill.
7. Dispose of Grease and Oil
While some communities offer oil recycling to create biodiesel, others leave you to dispose of it yourself. Pouring oil and grease down the drain can cause damage to your plumbing and stinky blockages in the sink, so make sure to educate yourself about proper disposal!
8. Refinish Wood
Whether it be furniture, cabinets, or floors, you'll probably need to refinish wood at some point in your adult life. Master the skill of sanding, staining, and sealing different types of wood to ensure that it's no sweat in the future!
9. Iron and Steam Clothing
Most people learn how to iron at a very young age, but for others, it's a real chore. For the sake of your clothes, it's important to distinguish between clothes that need to be ironed and those that should be steamed. Get into the habit of checking your clothing materials and caring for them properly!
10. Differentiate Between Tools
In the words of Parks and Recreation's Ron Swanson, "No home is complete without a proper toolbox." In order to effectively care for your home, you need to recognize and utilize the tools in your tool kit, from socket wrenches to flathead screwdrivers. Even if it takes labeling each tool individually, learn them!
11. Reset a Tripped Circuit Breaker
There's nothing worse than blow-drying your hair or running a warm space heater and having all the power suddenly go out. It's important that you learn how to locate a home's breaker box, determine the cause of this outage, and reset the circuit breaker.
12. Hang Framed Art
A house is not a home without personality, and framed photos add just the right amount of individuality to your space. Make sure that you know how to level, nail, and hang art so that you never have trouble getting settled into a new space.
13. Change the Oil in Your Mower
Many people choose to have a specialist change the oil in their car, but having your lawn mower in tip-top shape is extremely important to maintain any landscaping. Learn how to change the oil in the mower, so you don't have to lug it all the way into a hardware store!
14. Change a Flat Tire
When you're living independently, it's extremely important to maintain your mobility without relying on anybody else. If you wake up to a flat, make sure you know how to change your tire to the spare (which you should always have handy!). It's extremely satisfying to have changed a flat on your own, and certainly keeps you from becoming stranded at home.
15. Detect Mold, Strange Gases, and Pests
Each of things can be a huge danger to your home and personal health. Learn how to identify household molds and clean them up, or call a specialist if they're dangerous. Likewise, always be on high alert for strange gaseous smells or odd behavior in pets, because a gas leak could mean serious danger for both you and your home. Finally, be on the lookout for animal droppings, excessive dead insects, itchiness, or mysterious bites on your skin.
16. Deep Clean a Carpet
If you've got a carpeted home, you definitely want to do a deep clean every few months. Vacuuming does a lot of the work, but some mess can't be picked up that way — you'll need a more intensive approach.
17. Prime, Paint, and Finish a Wall
While DIY painting can be an emotional process, it's an important skill to polish before owning a home. That way, you can customize your space but save money on hiring a painter!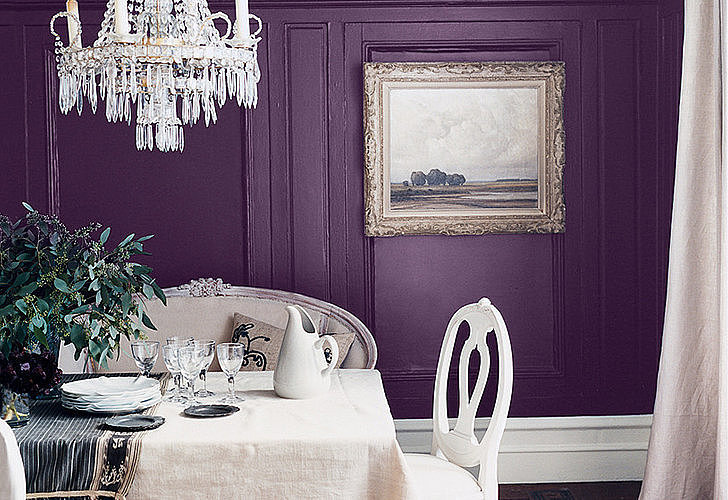 Source: Domino
18. Polish Silver and Stainless Steel
Many newer homes and apartments come with stainless steel appliances, and many grandparents like to give silver as wedding gifts. That means that you should learn to clean both! Keep fingerprints off your stainless steel and keep your silver from tarnishing by mastering these cleaning methods.
19. Care For Cast Iron Cookware
Anybody who owns a cast iron skillet will swear by it, but tell you that you have to be very careful about cleaning it. Once your cast iron cookware is seasoned, you can lose the flavor and nonstick quality by washing it!
20. Unclog a Drain
Unclogging drains is an unfortunate reality in the life of an adult, because many things can cause blockages in sink and shower drains. Whether it's hair or soap scum, you should be able to get the obstruction out of your drain without having to call a plumber.
21. Troubleshoot an Internet Router
Rather than calling your brother or the Geek Squad to help you figure out what happened to your Internet, learn how to troubleshoot the connection yourself. Many routers come with individual instructions for troubleshooting upon purchase.
22. Identify Pesky Weeds and Rid Them From Your Garden
The trouble with weeds is that they often look like intentional additions to a garden, with flowers or pretty vines. Unfortunately, even pretty weeds can kill your other garden plants, so learn to identify them and pull them from the source!
23. Clean Gutters and Vents
During rainy season, clogged gutters mean drippy overhangs and stinky sludge on your roof. Likewise, dirty vents mean a dusty house and allergies galore! Make sure you know how to properly clean each of these home areas.
24. Clean Your Vacuum
It's funny that a cleaning tool itself would need cleaning, but it's a strange fact of life. If there is hair stuck in your vacuum's brush, it can actually break! Make sure that you clean your vacuum regularly to ensure its proper performance and a truly spotless home.
25. Remove Wood Scuffs and Stains
Keep your wood flooring, cabinets, and furniture in tip-top shape by fixing any unsightly scratches in the wood. You can do it for cheap by using coffee grinds!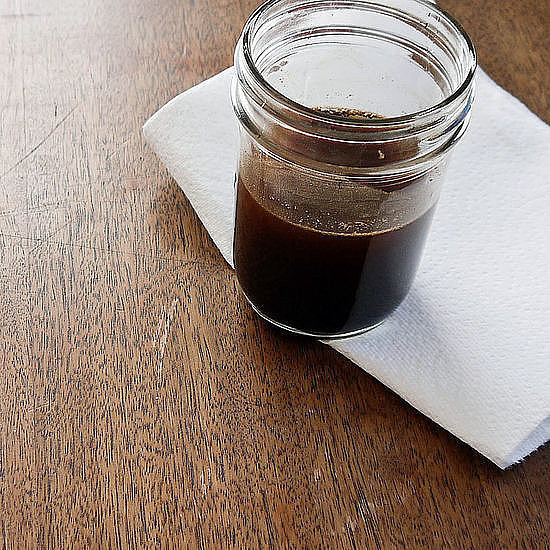 Photo: Sarah Lipoff
26. Care For Your Washer and Dryer
Your washer and dryer do a lot of tough work for you, so make sure you treat them well in return by cleaning them every so often. Cleaning your laundry appliances takes very little time, but makes a big difference!
27. Deep Clean the Most-Used Areas of Your Home
Toilets, ovens, and showers are some of the most high-traffic areas of the home, and need the most cleaning. Deep clean your oven at least once per year, scour your shower/bath every month, and always make sure to keep your toilet spotless.
28. Caulk a Tub
Cracks in your tub's caulking can be scary, and can accumulate mold if left unsealed. Caulking is simple (and vital to the architecture of your bathtub), so make sure that you've got this skill down in case it's needed.
29. Sort Trash, Compost, and Recyclables
In this day and age, there is no excuse for not recycling. Make sure that you keep your carbon footprint minimal by taking the time to properly sort your waste, so landfills aren't filled with unnecessary junk.
30. Survive in a Disaster
Nothing is more important than survival, and you can prepare for worst-case scenarios to prevent foundering under stress. Make sure to prepare supplies for potential disaster situations ahead of time, have a plan, and keep a level head.