Barre Workouts For Your Arms, Legs, and Butt
5 Barre Workouts to Tone Your Body
Barre workouts promise you a ballerina figure by working small supportive muscles throughout your body, with a style of exercise called isometrics. These workouts may not seem hard when you watch other people do them, but just wait until you're holding onto the barre, one leg up, trying to move past the burn. If you're ready to try, then here are five ways to work your arms, legs, thighs, and butt on the barre!
Barre Moves For Your Backside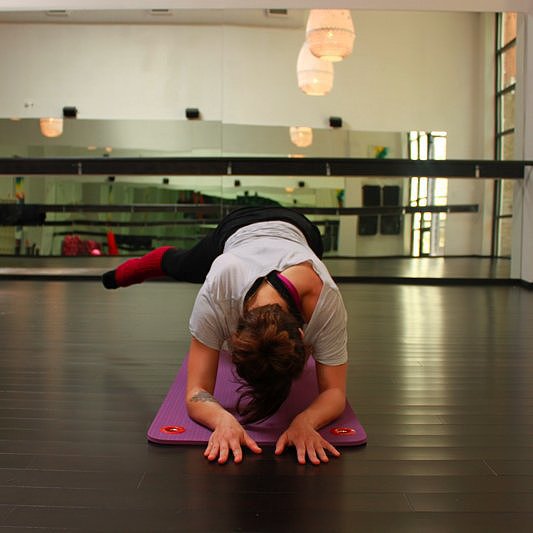 Photo: Jaime Young
Barre moves are great for targeting all aspects of your lower body. Incorporate any of these barre butt exercises into your workout routine in order to target your glutes (and help lift your backside).
10-Minute Arms and Legs Workout
Sadie Lincoln, founder of Barre3, helps us get our limbs in shape with this 10-minute arms and legs workout. Click on the video above to get moving!
Toned-Legs Workout
Do this toned legs ballet workout two to three times a week in addition to your regular workout for lean, sculpted legs.
Kitchen Counter Workout
Going to a studio for your ballet-inspired workout can get expensive. Try this at-home barre workout (above) instead; all you need is a countertop or sturdy table to find your inner ballerina!
Inner-Thigh Exercise
A few minutes a day of this effective inner-thigh move — which you can do holding a chair or countertop — will help you sculpt strong inner thighs. You'll feel the burn when you try this Pure Barre exercise.