Jenna Ortega Was a Beauty Icon Long Before "Wednesday" — Here's Proof
As POPSUGAR editors, we independently select and write about stuff we love and think you'll like too. If you buy a product we have recommended, we may receive affiliate commission, which in turn supports our work.
Jenna Ortega has catapulted to mainstream popularity since the premiere of Netflix's "Wednesday." Don't believe us? Not only has she gained 10 million followers on Instagram in the span of a week, but inquiries about a lip color she wore on the show also rose on social media after the premiere — and, as a result, immediately sold out (it was MAC Cosmetics's Nightmoth Lip Pencil ($21), by the way). Let that be your proof of exactly how much people are obsessing over the actor.
While some people may only be hearing about her recently, Ortega has actually been in the entertainment industry for quite some time. After making her debut on the TV show "Rob" in 2012, Ortega went on to be featured in projects like "Insidious 2," "Jane the Virgin," and "Stuck in the Middle," to name a few. Though quite a few fashion transformations occurred as Ortega grew up on our screens, there has been one constant through it all: she has consistently served up some great beauty moments.
From chrome nails to "marinated" makeup, many of the hair, makeup, and nail looks that Ortega has worn over the years have stood the test of time. Whether she was wearing hoops in her braids or rocking a monochromatic makeup look, it is clear that Ortega has never been one to shy away from taking beauty risks, and she is finally getting the recognition she deserves.
If you also can't get enough of everyone's favorite It girl, then you've undoubtedly been wanting to take a deep dive into some of her best beauty looks over the span of her career. That's where we come in. Read ahead to see all of Jenna Ortega's best hair and makeup moments, curated for all your Pinterest-mood-board needs.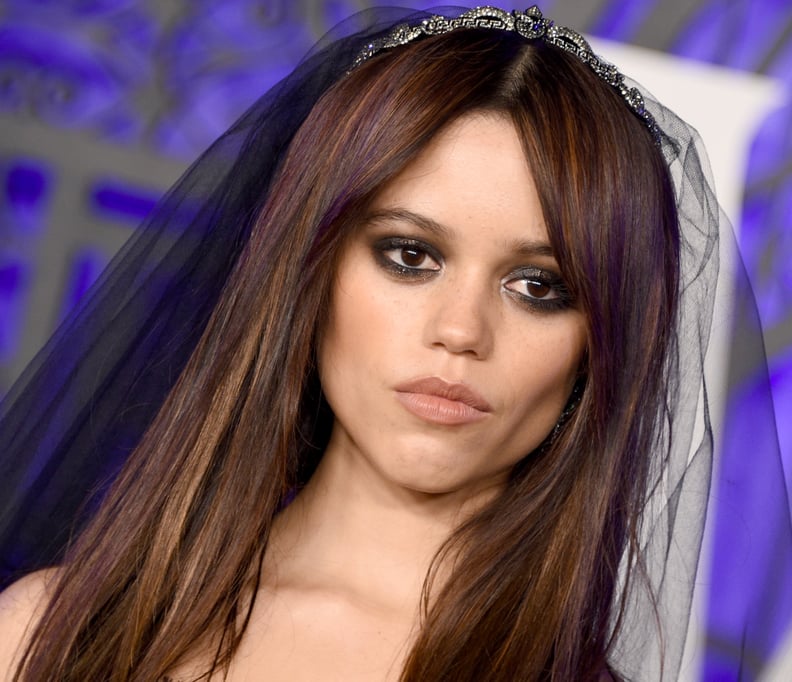 Jenna Ortega's "Indie Sleaze" Eye Makeup
Let's start with one of Ortega's most recent red carpet beauty moments: this "indie sleaze" eye makeup. The actor wore this "Corpse Bride"-inspired look for the world premiere of "Wednesday"; her eye makeup was smudgy, smoky, and sexy — all the key characteristics of a good grungy glam.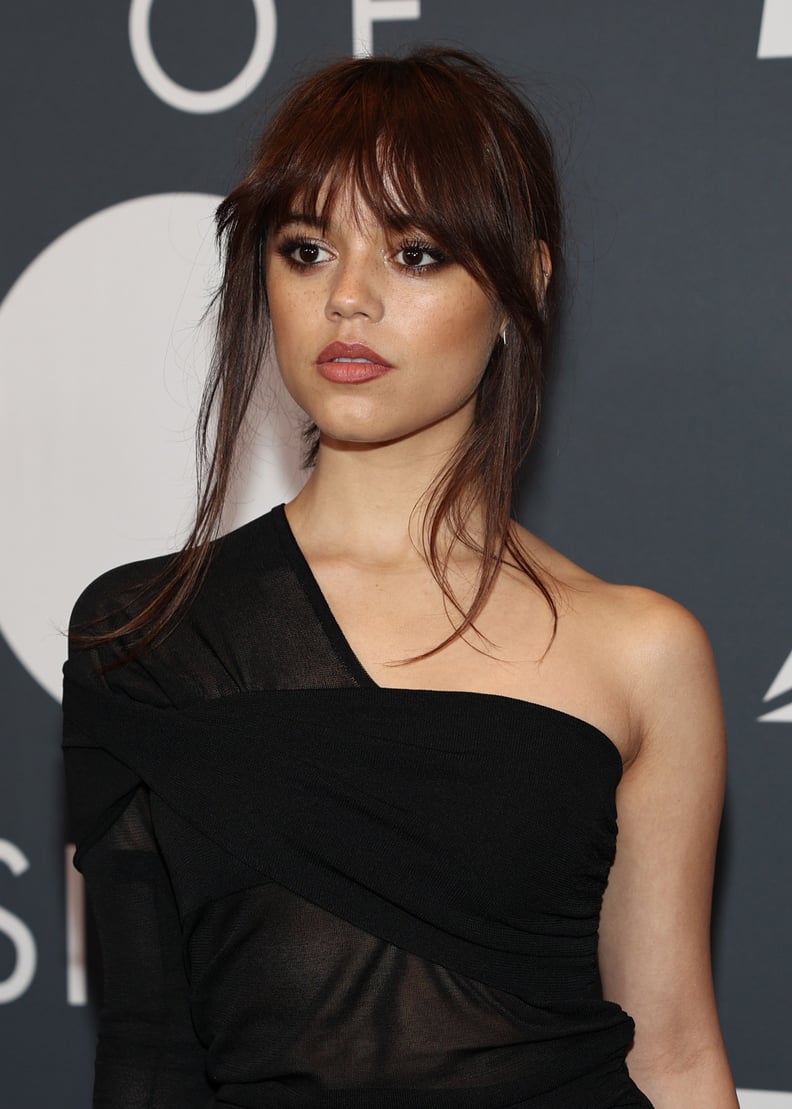 Jenna Ortega's Wispy Bangs
On Nov. 13, Ortega attended Critics Choice Association's second annual Celebration of Latino Cinema & Television. The star of her look was this piecy layered bang which added a relaxed feel to her to her sultry peekaboo dress.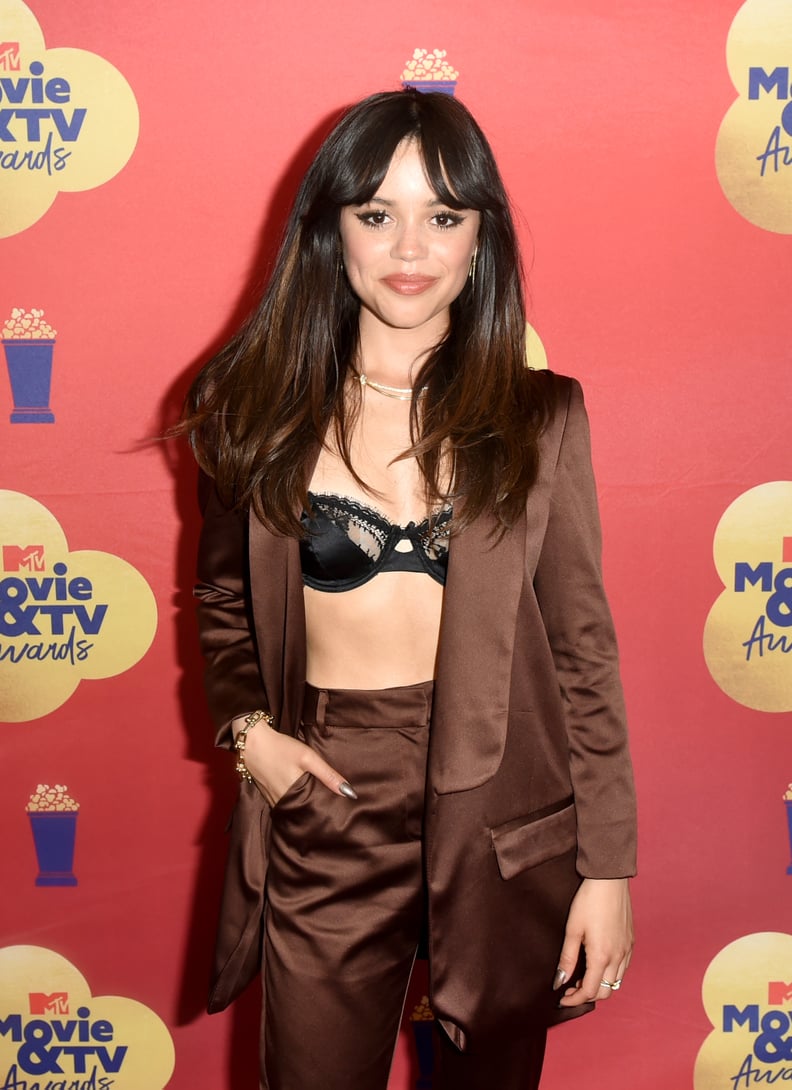 Jenna Ortega's Curtain Bangs
We've seen seemingly endless variations of this haircut, but still, true curtain bangs are sometimes hard to come by. The cut has a retro vibe to it that some may find difficult to pull off, but not Ortega: she wore the hairstyle and made it look effortlessly chic and modern.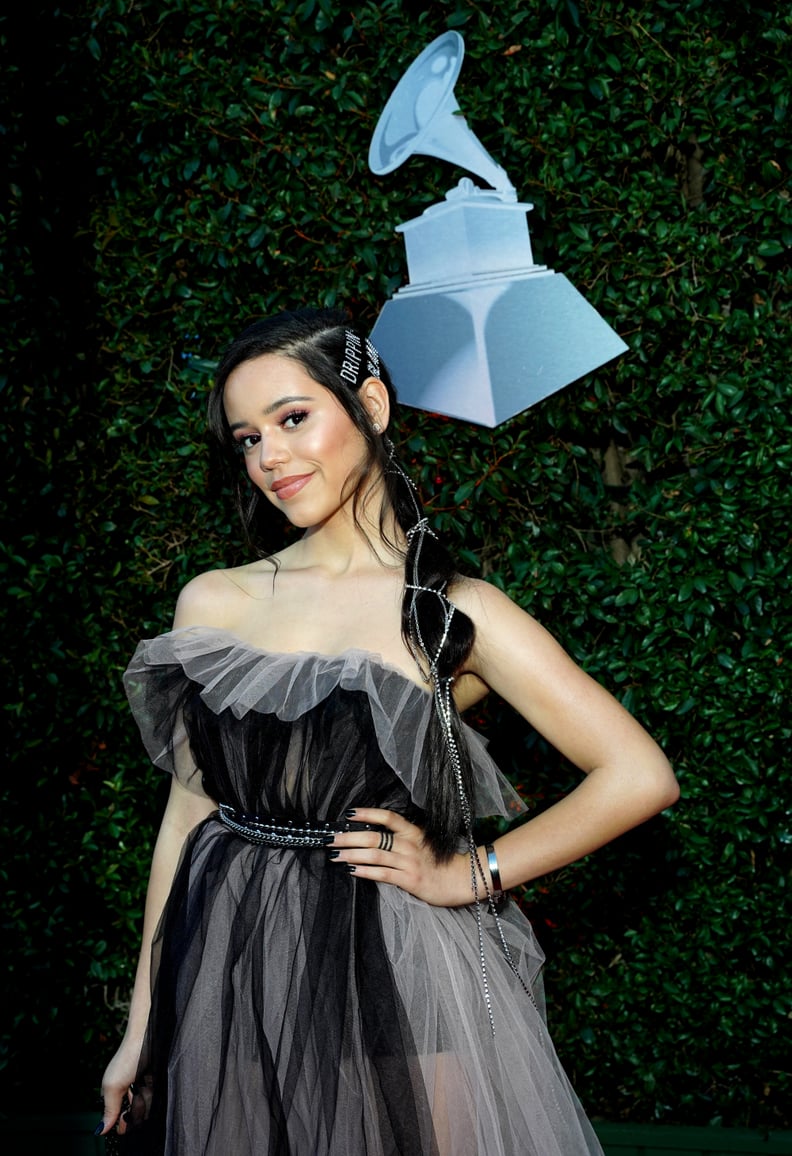 Jenna Ortega's Black Glam Nails
Whether she was manifesting the role of Wednesday or she just really likes grunge beauty, Ortega added a bit of edge to her look way before she became a part of the Addams Family. For the 2018 Latin Grammys, the actor wore these chic "black glam" nails that were the perfect complement to her sparkly hair clips that read "drippin' glam."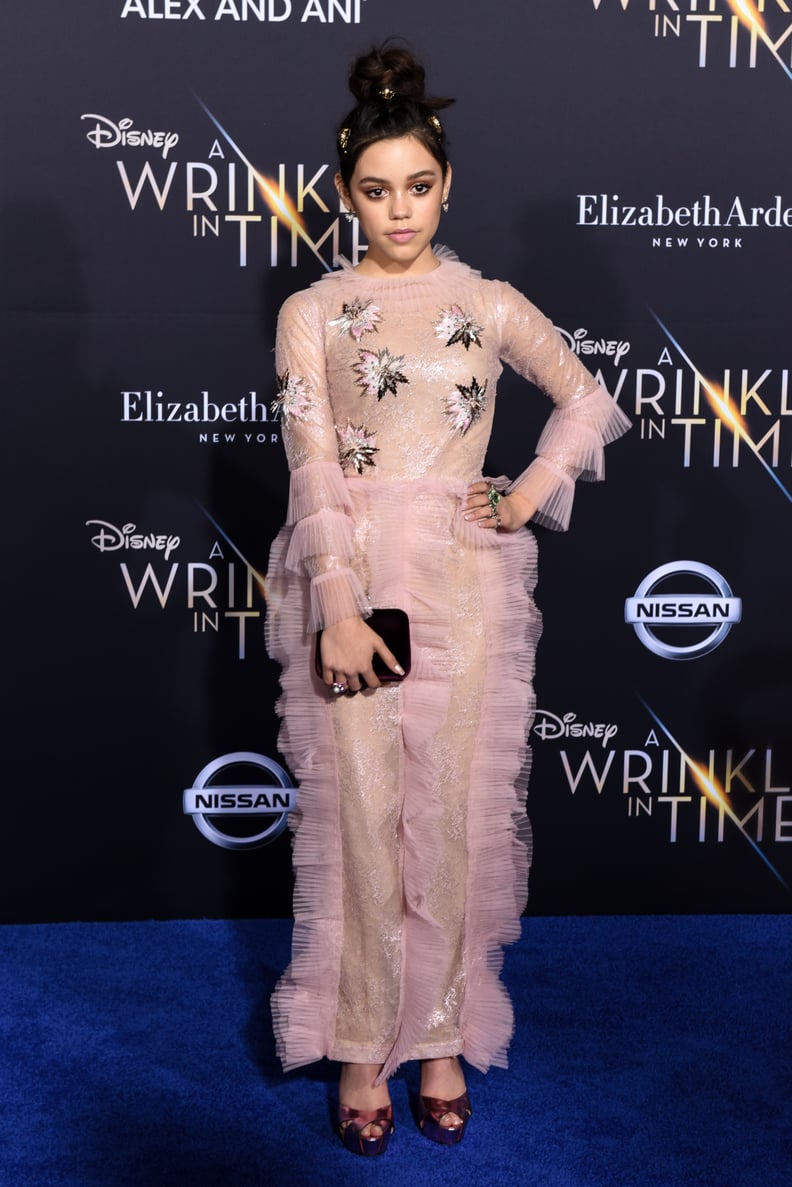 Jenna Ortega's Spiky Updo With Gold Accents
Ortega seems to particularly like playing with different hairstyles for each of her appearances. Case in point? This spiky updo from 2018. The actor attended the premiere of "A Wrinkle in Time" in the style, and it could easily be seen gracing red carpets today. To take the look up a notch she added gold flower pins toward the front of her head, giving the hairstyle a whimsical feel.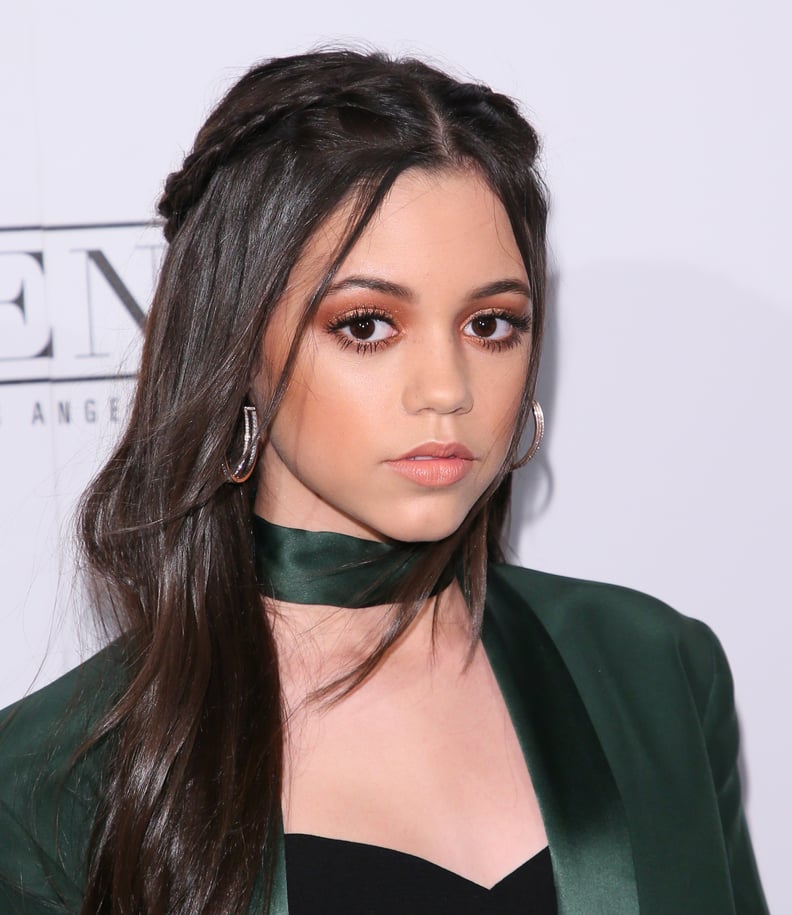 Jenna Ortega's Monochromatic Peach Makeup
Even when she isn't giving us a lesson in edgy beauty looks, Ortega's makeup is always cohesive and just makes sense. For the 2017 Nylon Young Hollywood Party, Ortega was spotted in monochromatic peach makeup with the shade on her eyes, lips, and cheeks. Aside from the fact that the shade complements her skin tone perfectly, there is something that is deeply satisfying when all of your makeup matches like this.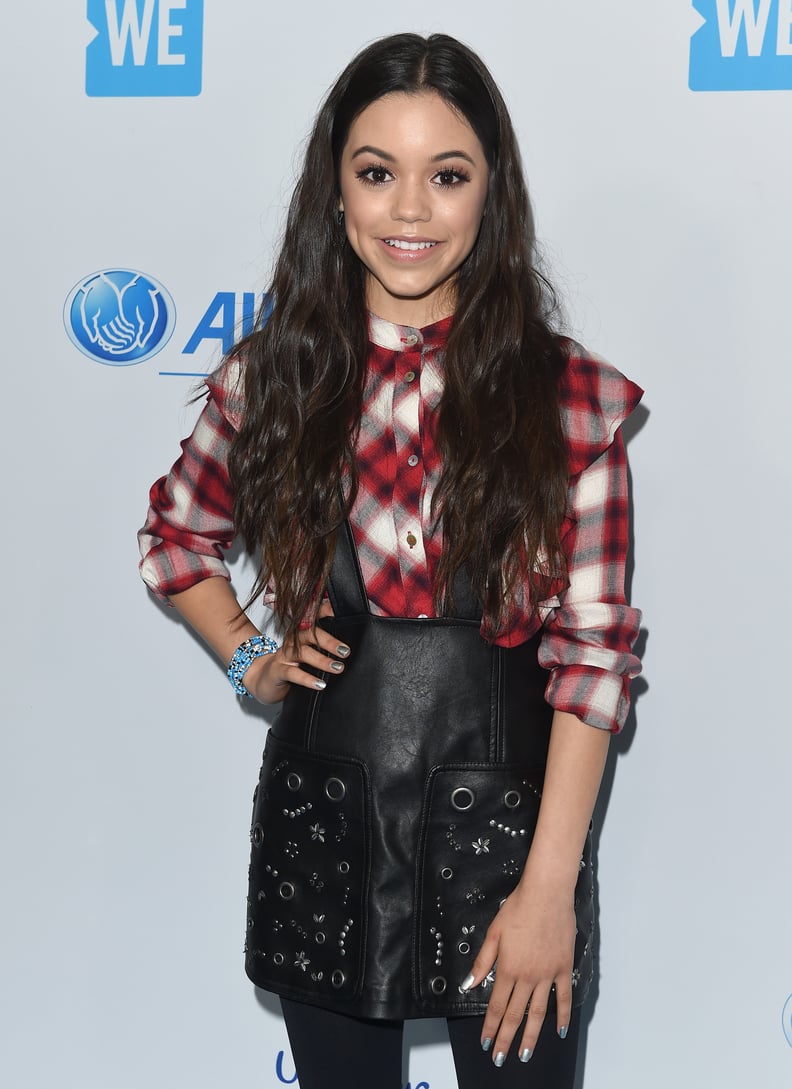 Jenna Ortega's Chrome Nails
2017 is also the year Ortega single-handedly decided to bring back chrome nails — a trend that has made a huge comeback in mainstream pop culture today. The actor wore a simple chrome manicure to a We Day event, and the nail look created a stunning contrast against her leather skirt.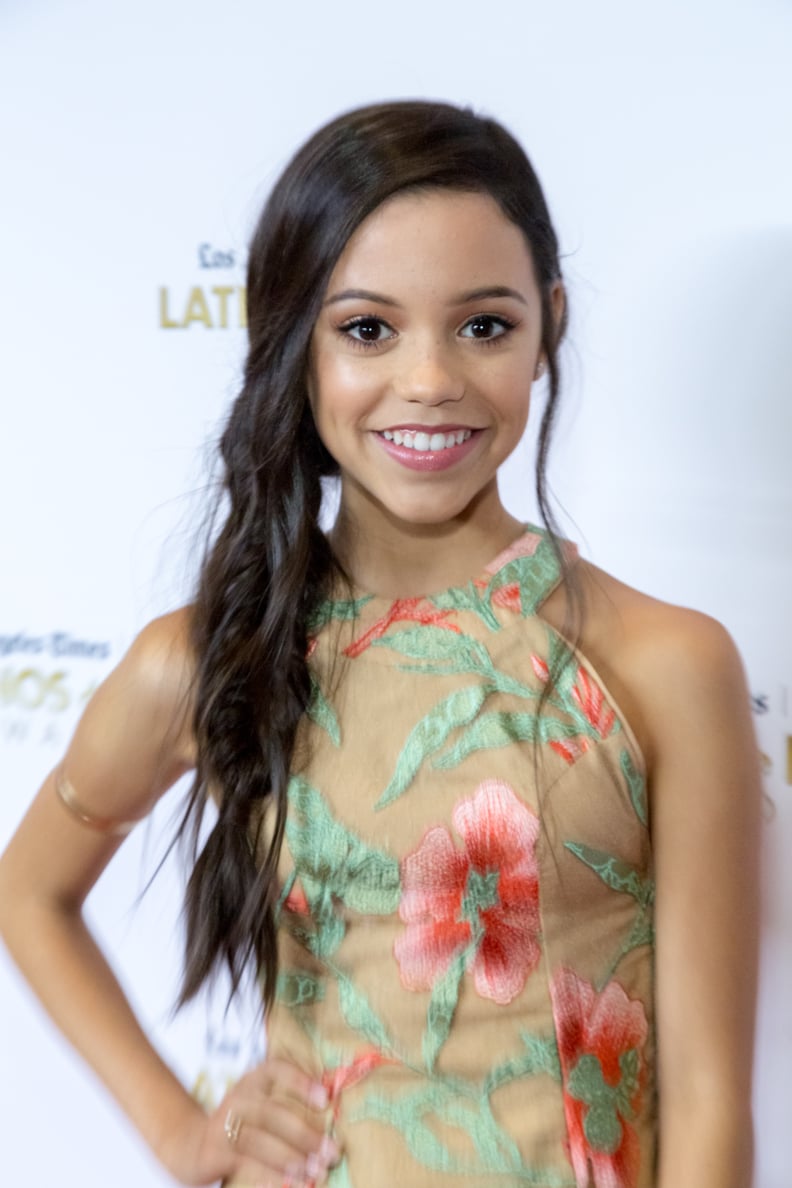 Jenna Ortega's Fishtail Braid
Fishtail braids are a boho-chic look that will never go out of style. In 2016, Ortega attended the Latinos de Hoy Awards in a loose, relaxed version of the hairstyle that we would like to re-create immediately.