Meghan Markle Having Tea With Queen Elizabeth II
Prince Harry Brings Meghan Markle to Buckingham Palace to Have Tea With Queen Elizabeth II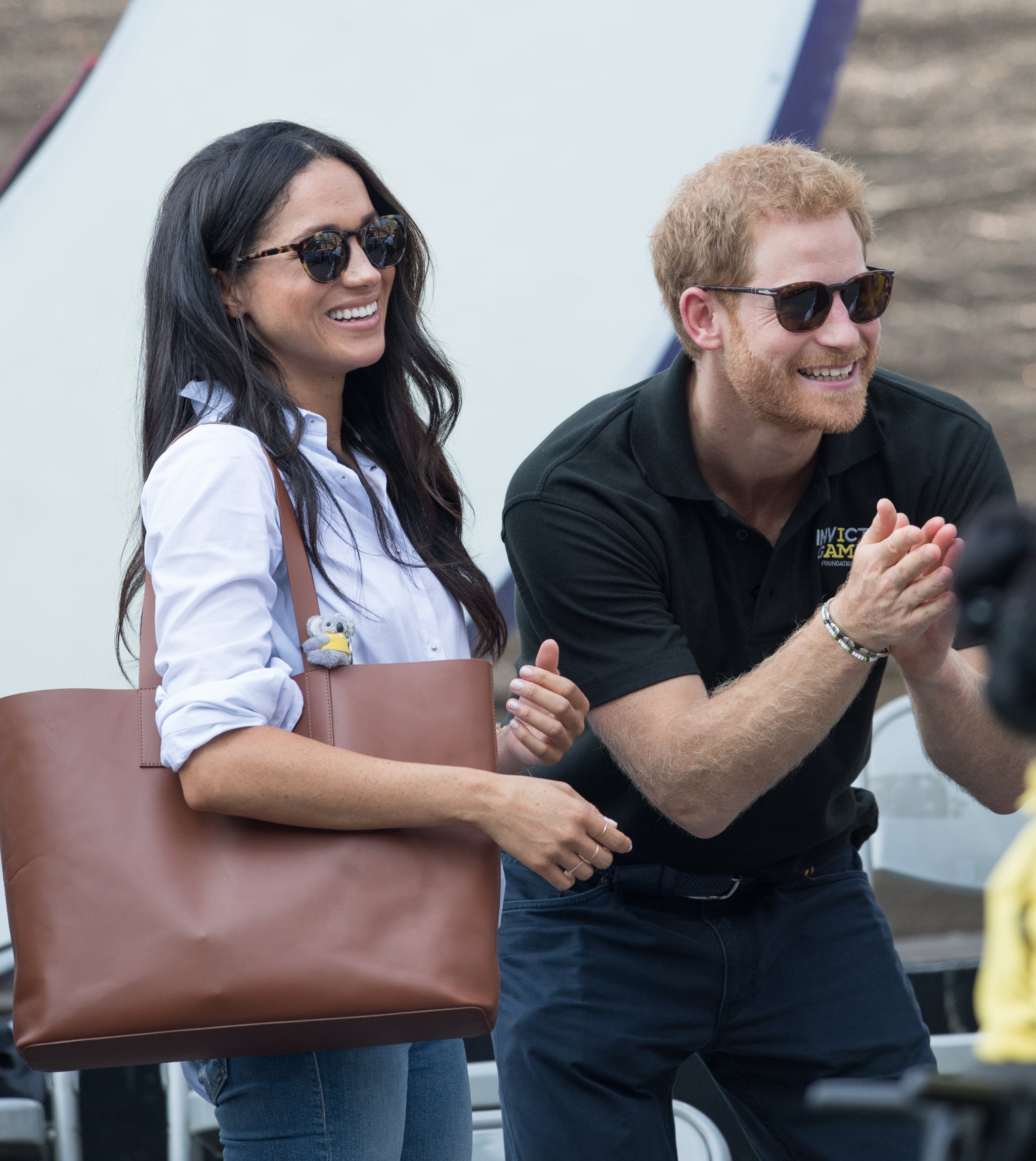 It seems like every time we turn around, Prince Harry and Meghan Markle are hitting another major milestone in their relationship. They've made their public debut as a couple, Harry charmed Meghan's mom, Meghan met Harry's grandmother, Queen Elizabeth II, and there are rumors that they're already secretly engaged. While every new thing has excited us so far, we're particularly jazzed about the latest development in their romance: Meghan had tea with the queen!
Prince Harry reportedly brought his girlfriend of more than a year to Buckingham Palace for an hour-long, private tea party on Oct. 12. Later that evening, he was all smiles while accepting a posthumous award on behalf of his mother, Princess Diana, for her HIV/AIDS activism at the Attitude magazine awards.
Since Harry literally has to get a permission slip from his grandmother in order to marry Meghan, this meeting could mean very exciting news could be coming our way soon. But even if Harry and Meghan announce their engagement, their wedding probably won't take place until after Kate Middleton and Prince William welcome their third child, which they revealed recently is due in April 2018. Harry also reportedly doesn't want a public wedding like his brother and would rather keep things private, much like he has done with his romance with Meghan.
Image Source: Getty / Samir Hussein