Who Was in Pippa Middleton's Wedding Party?
Meet All the People in Pippa Middleton's Wedding Party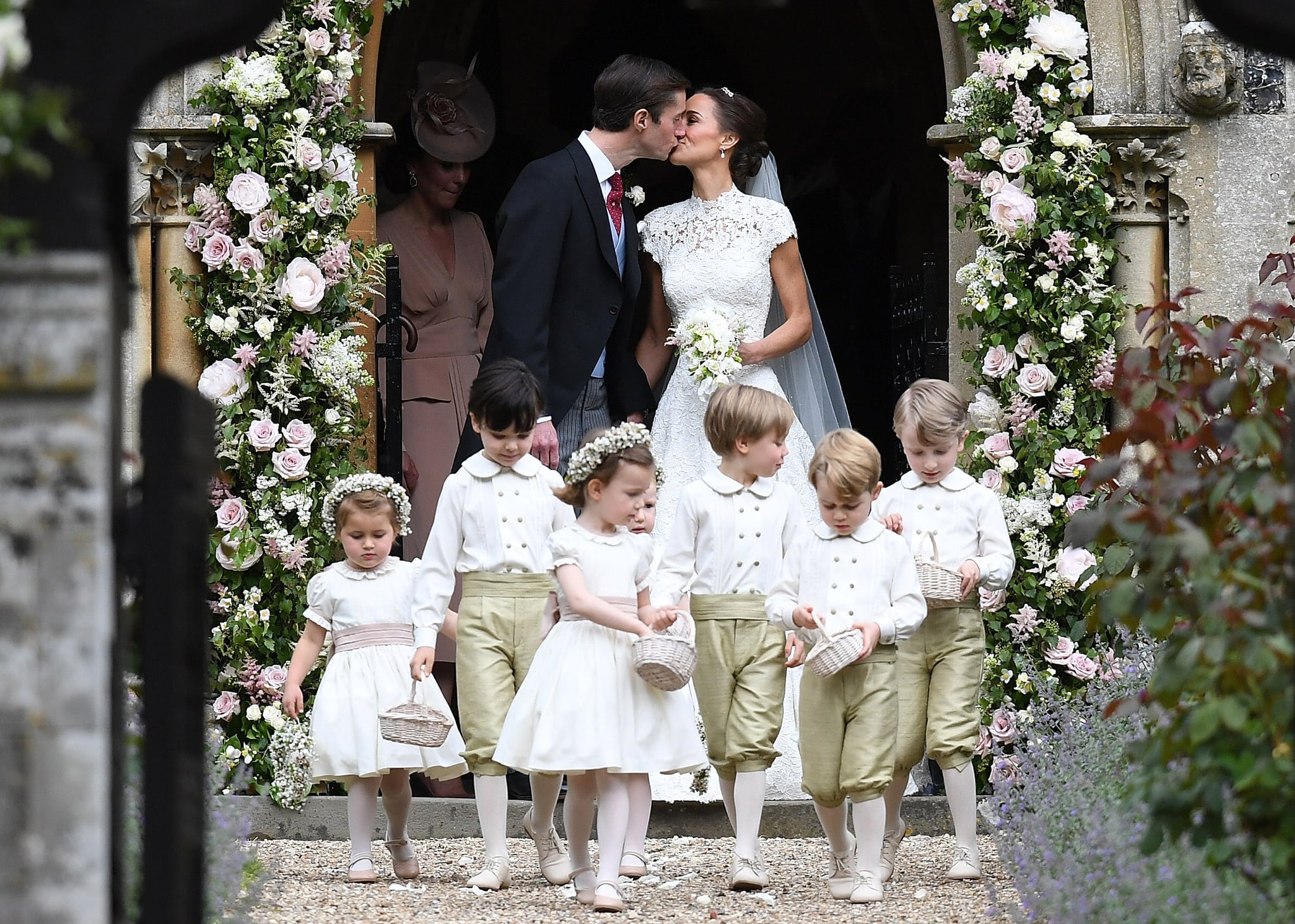 Pippa Middleton officially received the title of Mrs. Matthews of Glen Affric the younger when she married financier James Matthews in a beautiful ceremony in Berkshire, UK, on Saturday. While Kate Middleton did not serve as Pippa's maid of honor because she didn't want to "upstage her sister," Kate seemed to be tasked with keeping all the children on their best behavior. Kate was spotted giving Princess Charlotte a pep talk and rounding up all the page boys and flower girls, including Prince George and Charlotte, before the ceremony. Here are all the people who were in Pippa and James's wedding party.
The Best Man
James's younger brother, Spencer, who starred on the British reality show Made in Chelsea, served as his best man.
The Flower Girls
Princess Charlotte along with Countess Philippa Hoyos, Lily French, and Avia Horner all wore adorable cream dresses with puffed sleeves and matching flower crowns. Avia is the daughter of Lady Emily Compton, former social editor of Tatler, and Edward Horner, a friend of James.
The Page Boys
Prince George acted as one of the page boys, along with Casimir Tatos, Edward Sebire, and William Ward.