Peter and Kelley's Relationship Timeline Is Crazy — Even by Bachelor Standards
Peter Weber's season of The Bachelor just keeps getting wilder, even though it's been over for weeks! Why are we talking about his relationship timeline with Kelley Flanagan? Well, the latest news has Peter weathering the current quarantine situation with an unexpected companion: Kelley, one of the eliminated contestants from his season, whom he also happened to meet before the show even started.
Their relationship timeline goes back to the summer of 2019 and is apparently continuing right now. After rumors that the two had rekindled their romance from The Bachelor, Peter made things Instagram official on May 2, posting a snap of them kissing. Kelley is the third contestant from Peter's season that he has been linked to since filming ended, following his brief engagement to Hannah Ann Sluss and his even briefer rekindling with Madison Prewett. For now, here's a complete timeline of how Peter and Kelley's relationship has unfolded up to this point.
August 2019: Peter and Kelley Meet Before Bachelor Filming Starts
As the show itself revealed when Kelley "met" Peter coming out of the limo on the first night of The Bachelor, they'd actually crossed paths before. Both of them had been in California in August for different reasons: her for a friend's wedding, him for a high school reunion. They apparently crossed paths at the hotel where both events were happening and really hit it off, but without knowing that they were going to be filming The Bachelor together less than a month later.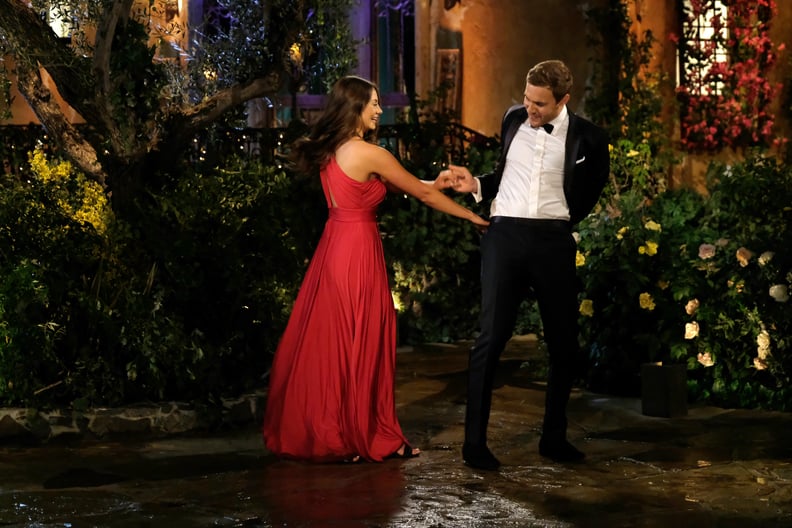 September 2019: The Bachelor Starts Filming
The Bachelor began filming in mid September, which is when Peter and Kelley met again for the second time. They instantly recognized each other upon her arrival, and they shared this cute little dance as a reference to how they danced together when they first met a month earlier.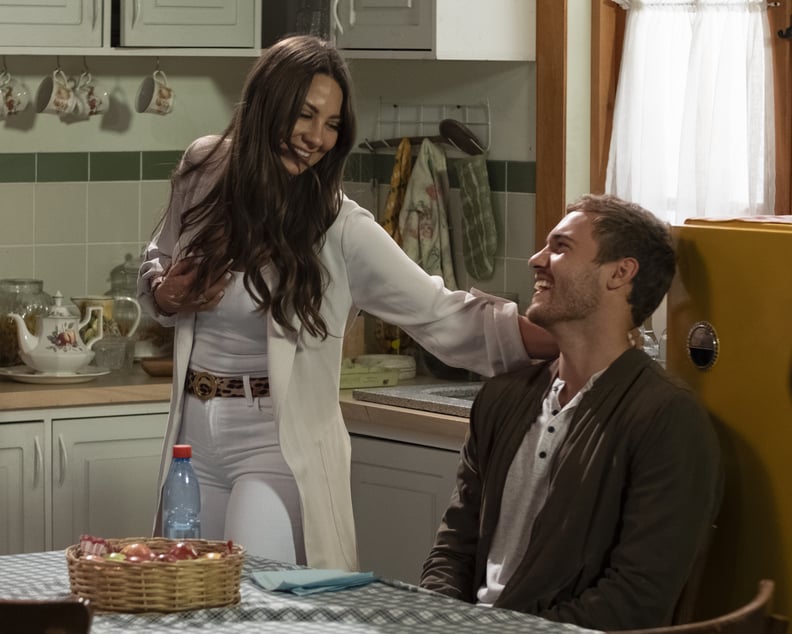 Fall 2019: Kelley and Peter Film The Bachelor
Kelley hit some bumps in the road during the season, but she became a fan favorite for her willingness to call out the manufactured drama on the show. Despite her refreshing honesty and the early chemistry between her and Peter, she ended up leaving the show in fifth place, when Peter said he was feeling like their relationship might be more of a friendship than a romance.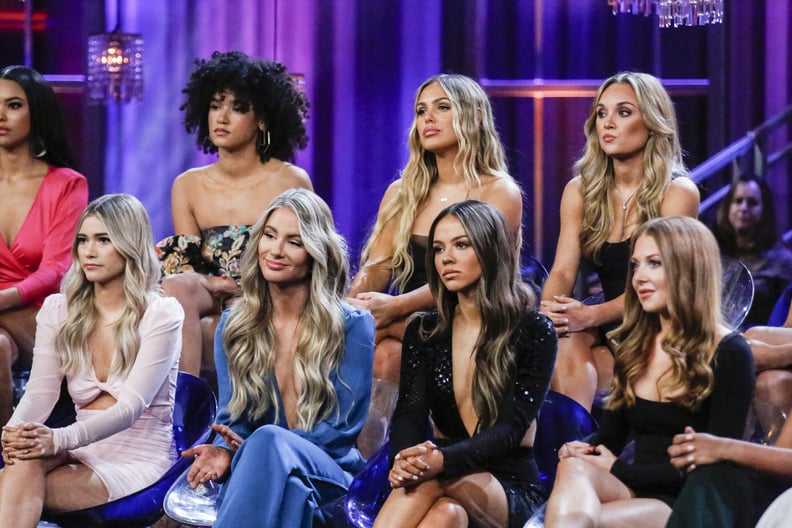 February 2020: Kelley Isn't Invited to The Women Tell All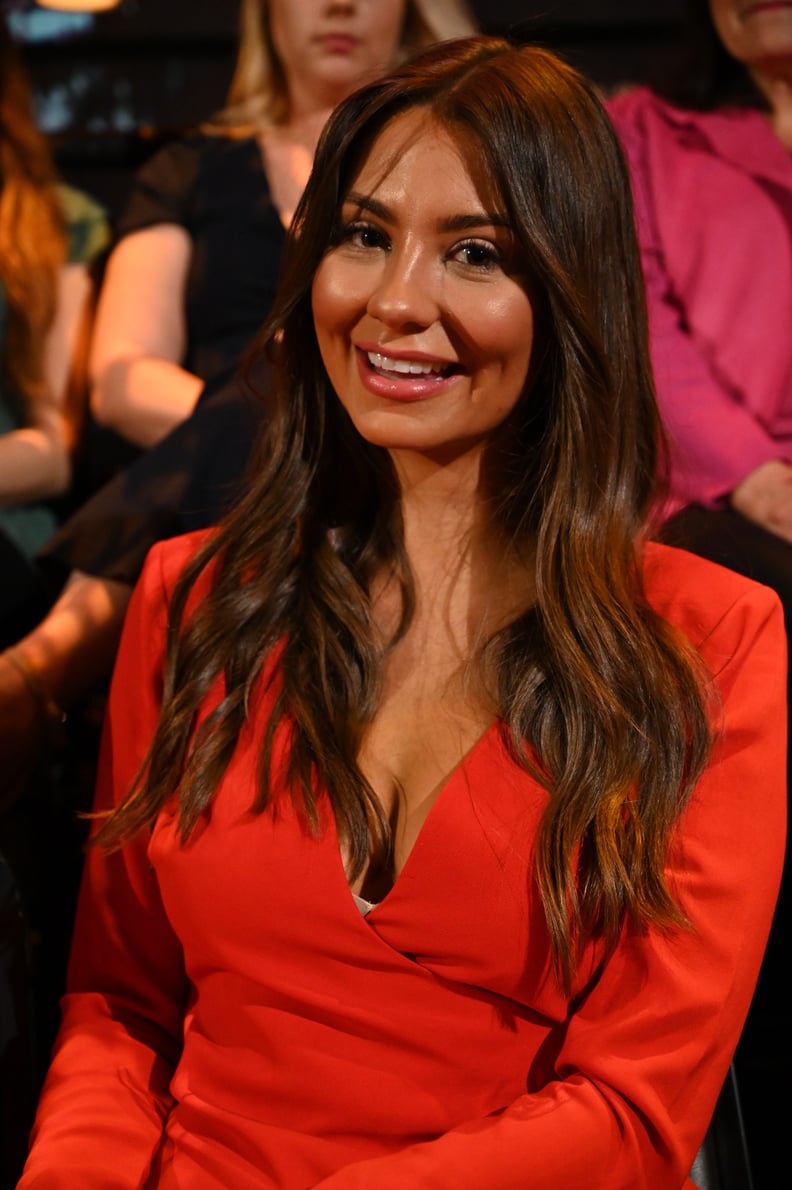 March 2020: Kelley Attends The Bachelor Live Finale
Although she wasn't at the "WTA," Kelley was spotted in the audience of the live finale. She didn't speak or have any role in the show other than as an audience member. On the finale, Peter was confronted by his now-ex Hannah Ann over their broken engagement, then agreed to try things again with Madison, despite the vocal protests of his mother, Barb.
March 2020: Peter's Mom Barb Comments on Kelley's Instagram
Barb has never been one to be shy about her opinions, and by the time the finale rolled around, she was making it clear on social media that she liked Kelley. On one of Kelley's Instagram posts from the finale, she said, "We need to do lunch and go shopping for the day," followed by a heart emoji. On another, Barb commented, "The Most Beautiful, Elegant, Classy, Intelligent Stylish Girl in the world!!! You were and will always be my Fav rav."
April 2020: Peter and Kelley Start Quarantining Together
Peter's relationship with his final choice, Madison, only lasted for a few days after filming the live finale. Soon after that, he began hanging out with Kelley again, although he made it clear that their relationship wasn't "dating." What started as just casual visits, however, turned into a lot of time together when self-isolation and quarantine measures began taking effect.
"I wasn't working so I thought I'd go out there [to Chicago] and spend some time with her, take her mind off some things. This was right when everything was starting to hit with the quarantine stuff . . . and it kind of just became a thing where we've always gotten along really well, and had really good chemistry. We just enjoy each other's company. I just decided to quarantine up here . . . as well," Peter told fellow Bachelor alum Nick Viall's podcast, The Viall Files.
Although they've been literally together for the past few weeks, Peter insisted to Nick that he and Kelley aren't officially together together. "Are we dating? No. Do I love spending time with her? Absolutely. We're not dating. Could I see that in the future? Yeah, of course. I'd be extremely lucky and very happy if that happened. Of anyone, I'm the last person that needs to rush into any kind of relationship. I just had an engagement that didn't work out. I just was trying to pursue things with another woman that didn't work out. That's why, right now, I'm just taking it really, really slow."
April 2020: Peter's Parents Comment on Kelley's Instagram Again
Once again, Peter's family is making their affection for Kelley known — and it's not just Barb this time! On a cute pic that Kelley shared of her with her dog, Peter's mom Barb replied with a string of heart emojis, while his dad Peter Sr. commented a heart-eyes emoji.
May 2020: Peter Makes His Relationship With Kelley Instagram Official
On May 2, Peter confirmed his romance with Kelley as he shared a photo of them kissing. "You caught me," he captioned the snap. "Let the adventure begin."