Everyone Chrishell Stause Dated Before Finding Love With G Flip
While Netflix's "Selling Sunset" mainly revolves around luxury residential properties in Los Angeles, it also follows the lives of elite real estate brokers at The Oppenheim Group. One of those real estate brokers just so happens to be soap star Chrishell Stause. The 42-year-old actor is best known for her roles in "All My Children," "The Young and the Restless," and "Days of Our Lives." She's also had a few high-profile relationships over the years, from "This Is Us" star Justin Hartley to "Glee"'s Matthew Morrison.
Many of her romances have been major sources of drama on "Selling Sunset," such as her relationship with Oppenheim Group president Jason Oppenheim, which came to an end in late 2021. Since then, though, Stause seems to have found lasting happiness with Australian musician G Flip. They announced that they had gotten married in May 2023.
"It's such a mood-lifting experience; if you ever had the pleasure of being in the same room with them, you would quickly see what I mean," Stause told Vogue of her relationship with G Flip in June 2022. "I love feeling that endless support of just wanting the other person to be fully who they are. . . . It really is just a super-open, communicative situation where we don't want to block anything for either person, and we want to offer each other love and support no matter what form it takes."
In honor of "Selling Sunset"'s return for its seventh season on Nov. 3, keep reading for a look at Stause's past romances.
01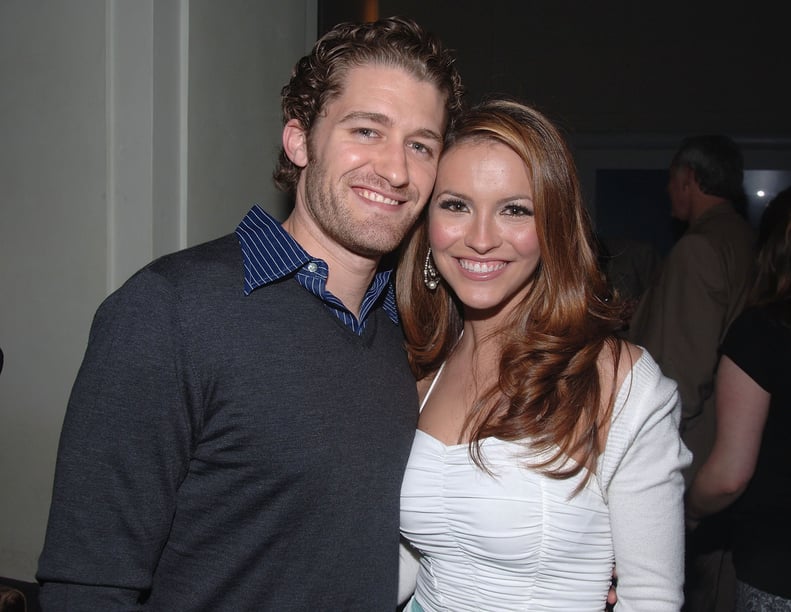 Matthew Morrison
Stause and Morrison first got together in 2006, and he popped the question a year later. However, they split shortly after when Morrison broke off the engagement. "When I was 27, I proposed to my then girlfriend, but I didn't do it for the right reasons; we'd been going out for a year or so, and I felt under pressure from society," he explained to Cosmopolitan in 2013, per Us Weekly. "I was thinking, 'This is the age when I should probably start having kids, so this is what I should do.' But after I did it, I immediately felt in my heart it wasn't right. My instant thought was 'What did you just do?'"
Years later, Stause appeared to throw some serious shade at Morrison when she referenced her ex in the first season of Netflix's "Selling Sunset." "I didn't know who I was at 25," she said on the show, per Bustle. "And I didn't know what I wanted because actually, if I ended up with the person I was with when I was 25, I would want to kill myself . . . Yeah you can Google that! You were a d*ck! Sorry!"
Later, in her memoir "Under Construction," she wrote that the pair have crossed paths a few times since their breakup and they can "laugh about it all now," per ET Canada. She also noted that when she was dating Morrison, she "didn't fully understand what a healthy, solid relationship looked like, even though, of course, I thought I did."
02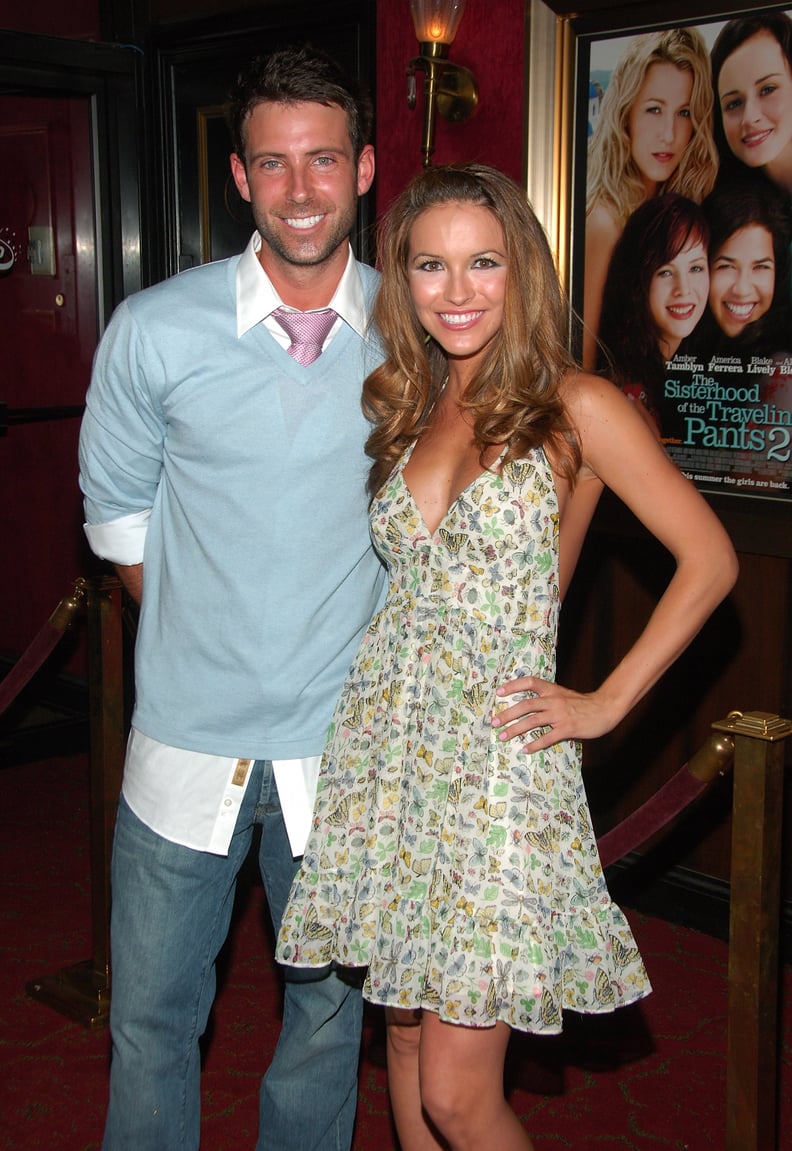 Graham Bunn
Bunn was a contestant on season four of "The Bachelorette," and he and Stause dated on and off before his time on the show, per People. They took a break when Graham went on the ABC series in 2008, but reconnected after. "We had dated off and on before that, but the timing wasn't right. We stopped seeing each other in December [2007]," he explained, adding that after "The Bachelorette," "we were out with friends . . . sparks flew."
In July 2008, Stause and Bunn went public with their romance at the NYC premiere of "The Sisterhood of the Traveling Pants 2." "I'm very grateful and very flattered to be with this beautiful lady," he told reporters at the time, per Us Weekly. "I'm the luckiest guy in the world. She's just amazing." However, their romance eventually fizzled out in 2009.
Later, Bunn reflected on their relationship in an episode of the "Click Bait with Bachelor Nation" podcast, and he only had positive things to say about her. "I met Chrishell and fell in love," Bunn said in the January 2021 interview. "I was like, 'This is the most adult relationship I've ever been in' . . . even now."
03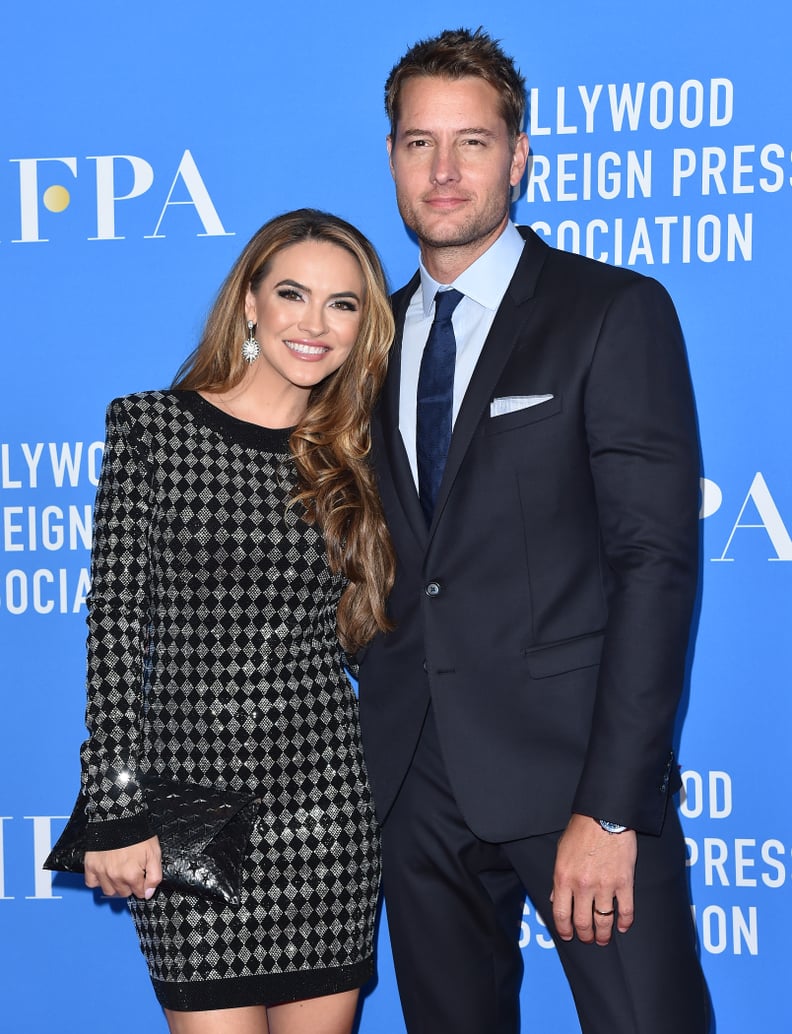 Justin Hartley
Stause and Hartley first met in passing early on in their soap opera careers, though they didn't begin dating until late 2013 after being set up by a mutual friend, per People. They got engaged nearly three years later, and in October 2017, they made things official with a beautiful wedding ceremony.
In November 2019, however, Hartley filed for divorce from Stause, citing "irreconcilable differences" and noting July 8, 2019, as the date of separation — though it's worth noting that their last public appearance together was at an event in Los Angeles on Nov. 14, 2019.
Stause later opened up about the split in an interview with Entertainment Tonight in August 2020. "I obviously really, truly love him, and it's unfortunate the way that everything happened and the timing of everything," she said. "Hopefully we can get to a place where one day we will look back at this and laugh. I don't know, hopefully . . . relationships are hard."
Meanwhile, Hartley, who has yet to publicly comment on the split, has since tied the knot with his former "The Young and the Restless" costar Sofia Pernas.
04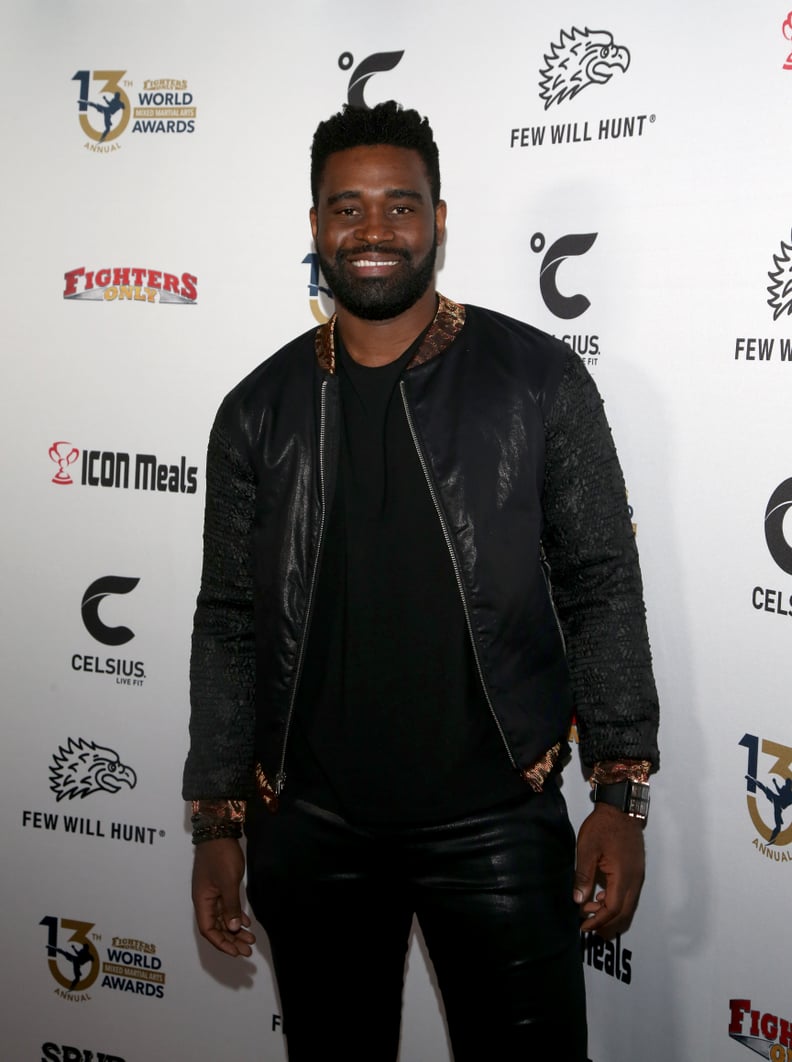 Keo Motsepe
After her relationship with Hartley came to a close, Stause was linked to "Dancing With the Stars" contestant Motsepe, who also competed on the show's 29th season.
"I will always make you smile @Chrishell.Stause," Motsepe wrote in a December 2020 Instagram story, which featured a photo of him and Stause looking affectionate. That same month, Stause opened up about her relationship with Motsepe on an Instagram Live with fellow "Dancing With the Stars" alum Kaitlyn Bristowe. "I knew from my dance work I wasn't going to win a Mirrorball from the beginning. To have this come from it, I'm just very smitten," she said.
Still, the pair's romance seems to have been short-lived, and they reportedly called it quits in February 2021, according to Us Weekly.
05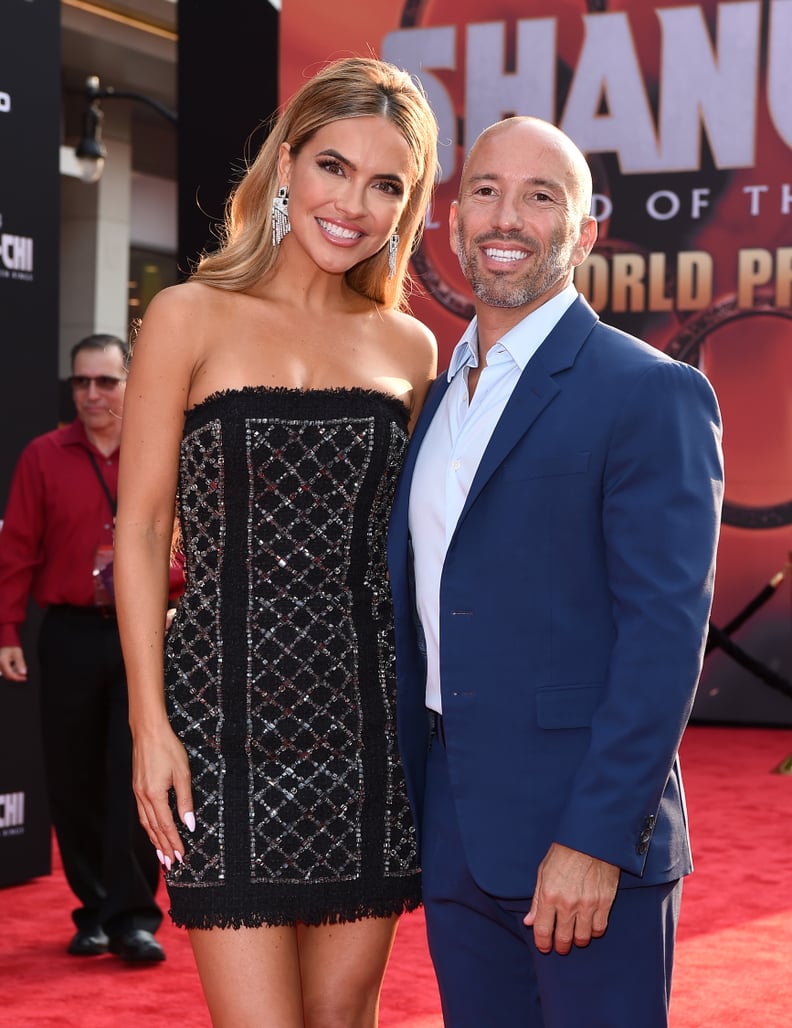 Jason Oppenheim
The two "Selling Sunset" stars confirmed their romance on Instagram in July 2021 when Stause posted photos of the pair on a romantic Italian vacation. They went on to make a few public appearances together, but by December of that year, the pair had called it quits.
"While Chrishell and I are no longer together, we remain best friends and we will always love and support one another," Oppenheim wrote in an Instagram post that month, citing different opinions on family as the reason for their breakup. "She was the most amazing girlfriend I've ever had, and it was the happiest and most fulfilling relationship of my life," Oppenheim continued. While we have different wants regarding a family, we continue to have the utmost respect for one another. Chrishell is an exceptional human being and loving her and having her in my life is one of the best things that has ever happened to me."
Later on, Stause confirmed that the pair have remained amicable, and during a February 2022 episode of "Watch What Happens Live With Andy Cohen," she said that it's only "awkward" between her and her boss when there's "alcohol involved." She also noted that their relationship definitely wasn't manufactured for the "Selling Sunset" cameras. If it had been, "We would have done a way better job of making the press work [for us]," Stause told Cohen. "And [we] would not spoil the breakup before the show came out."
06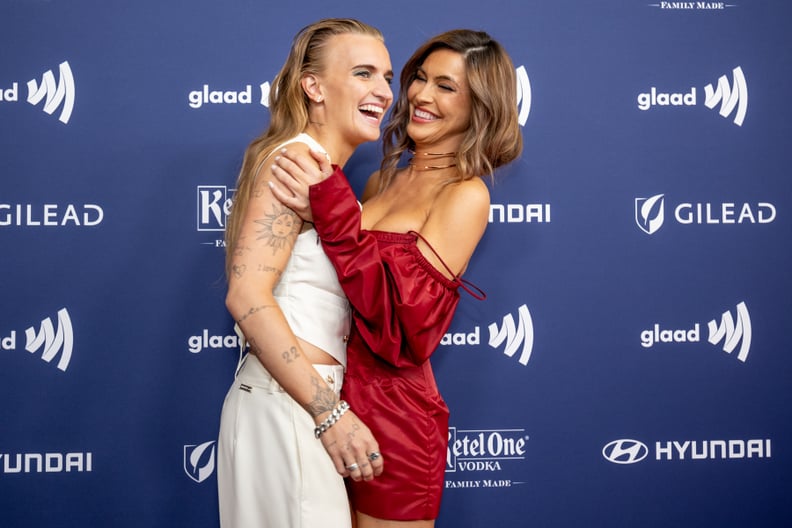 G Flip
Stause and musician G Flip went public with their relationship in May 2022 when Stause revealed her new romance in "Selling Sunset" season five. "I recently have been spending a lot of time with someone that's very important to me. Their name is G Flip. They're nonbinary, so they go by they/them," she said in the season's final episode. "And they are an extremely talented musician."
The pair have made a few sweet public appearances since then, including the 2023 GLAAD Awards. They celebrated their one-year anniversary on March 15, 2023, and Stause paid tribute to her partner on her Instagram Stories. "❤️‍🔥 ❤️‍🔥 ❤️‍🔥 Our first year is gonna be hard to beat, but here's to trying!" she wrote, per People. "I love you babyyyyy 🥰 Happy anniversary @gflip."
In May 2023, Stause revealed the pair had tied the knot on Instagram.