What Will Happen to Jo on Grey's Anatomy?
We're Pretty Worried About Jo's Fate on Grey's Anatomy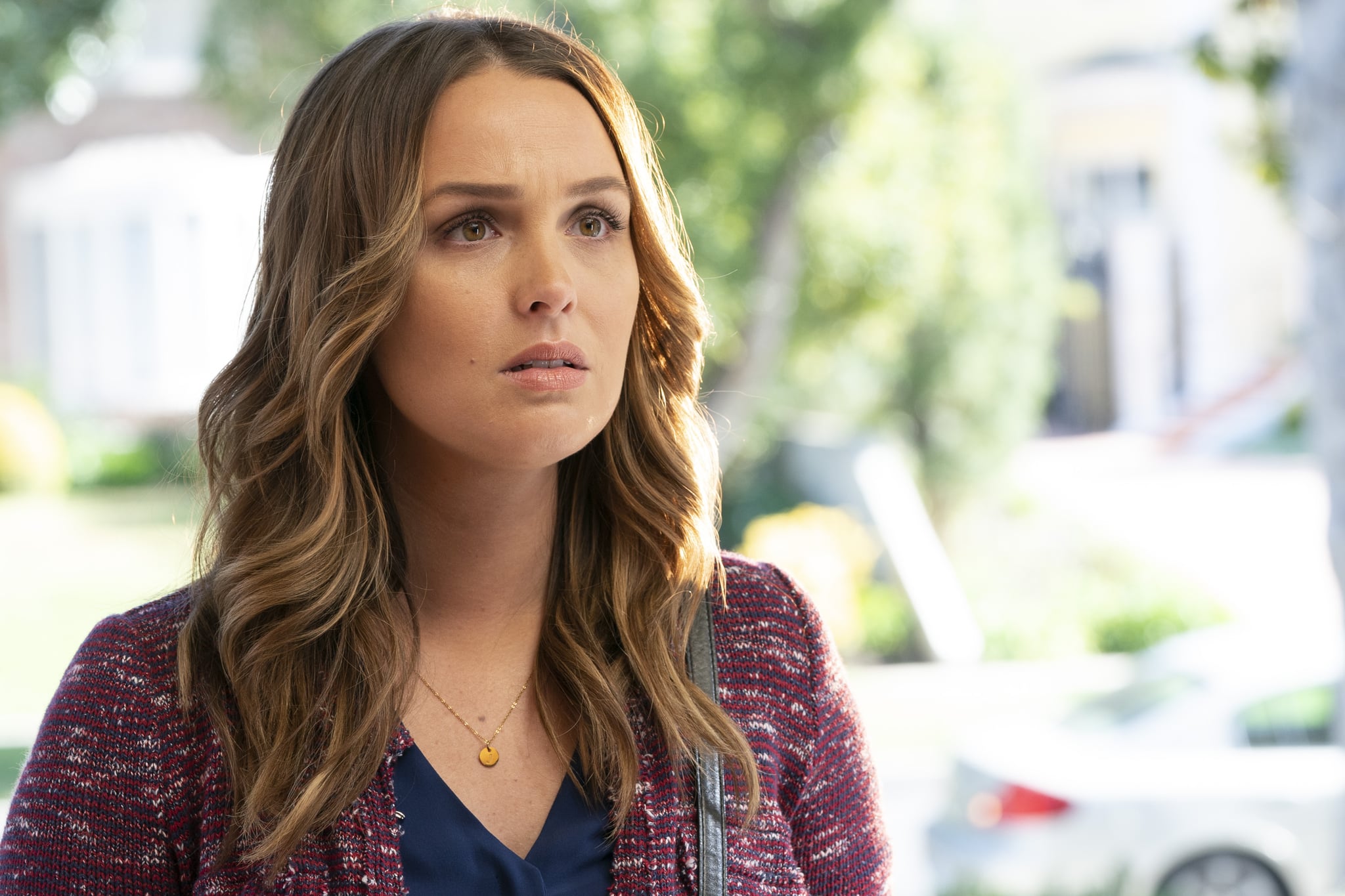 Warning: Spoilers for Grey's Anatomy below!
Even in a light season of Grey's Anatomy, we're still hanging on as the drama escalates for our dear Jo Karev. In the last few episodes, Jo returns from Pittsburgh despondent after uncovering the truth about her mother in "Silent All These Years." In one of the series' most powerful episodes, the surgeon learns that she was the child of a sexual assault. This harrowing meeting takes a toll on Jo, who refuses to talk to her husband and shows up to work drunk.
Jo is tough — she's lived through homelessness and survived domestic violence. Still, her direction doesn't look great right now, which makes us worried about what will happen to her job and marriage by the season finale. Let's put on our brave faces and investigate theories as to where Jo may end up at the conclusion of season 15.
Jo will get fired or disciplined for being reckless at work.
Jo has recently popped up at work drunk. Luckily, she's just been doing labs for Meredith and Jackson, but it doesn't bode well for her fancy surgical innovation fellow job, which is already a precarious position tailored to her specifically. In the latest promo for Grey's Anatomy, we see Jo saying that she "screwed up." She looks pretty worried. Maybe she means that she's made a mistake with Alex. But it could be a work flub, whether it's one she made while drunk or out of sorts.
If Jo does get fired or disciplined, this could drive a deeper wedge between her and Alex. Still, unless Camilla Luddington has decided to leave out of the blue, I doubt that Jo will exit the show just when her story is forming.
Jo and Alex will take a break.
It hurts my Jolex-shipping heart to say this, but Jo might need to figure things out on her own. Even if nothing devastating happens to her career-wise, the news about her mother is a lot to take. Plus, Alex is vulnerable right now since he's had bad experiences caring for loved ones who eventually left him (cough, Izzie). Jo and Alex are so in sync most of the time that I doubt this pairing will permanently break. Still, I'll be sad if they have to be apart to make things work in the meantime.
Everything will be OK.
Look, Grey's Anatomy has been taking it easy with the trauma lately. No plane crashes or bomb threats have popped up, just love triangles and things of that nature. Jo's discovery is heartbreaking, but she still has friends who care for her. Remember when Paul showed up and Meredith and Helm stood by her? It looks like she'll confide in Mer once again, according to a press release for an upcoming episode. Things probably won't pan out perfectly, and her family will always be a sensitive topic for her. But the season could end with Jolex mending their relationship in the finale. After all, most people at Grey Sloan have their share of family issues. We're here for you, Jo.