Winter Anderson Similarities to Manson Family on AHS: Cult
This Creepy Detail About Winter on AHS: Cult Could Mean She's Extremely Dangerous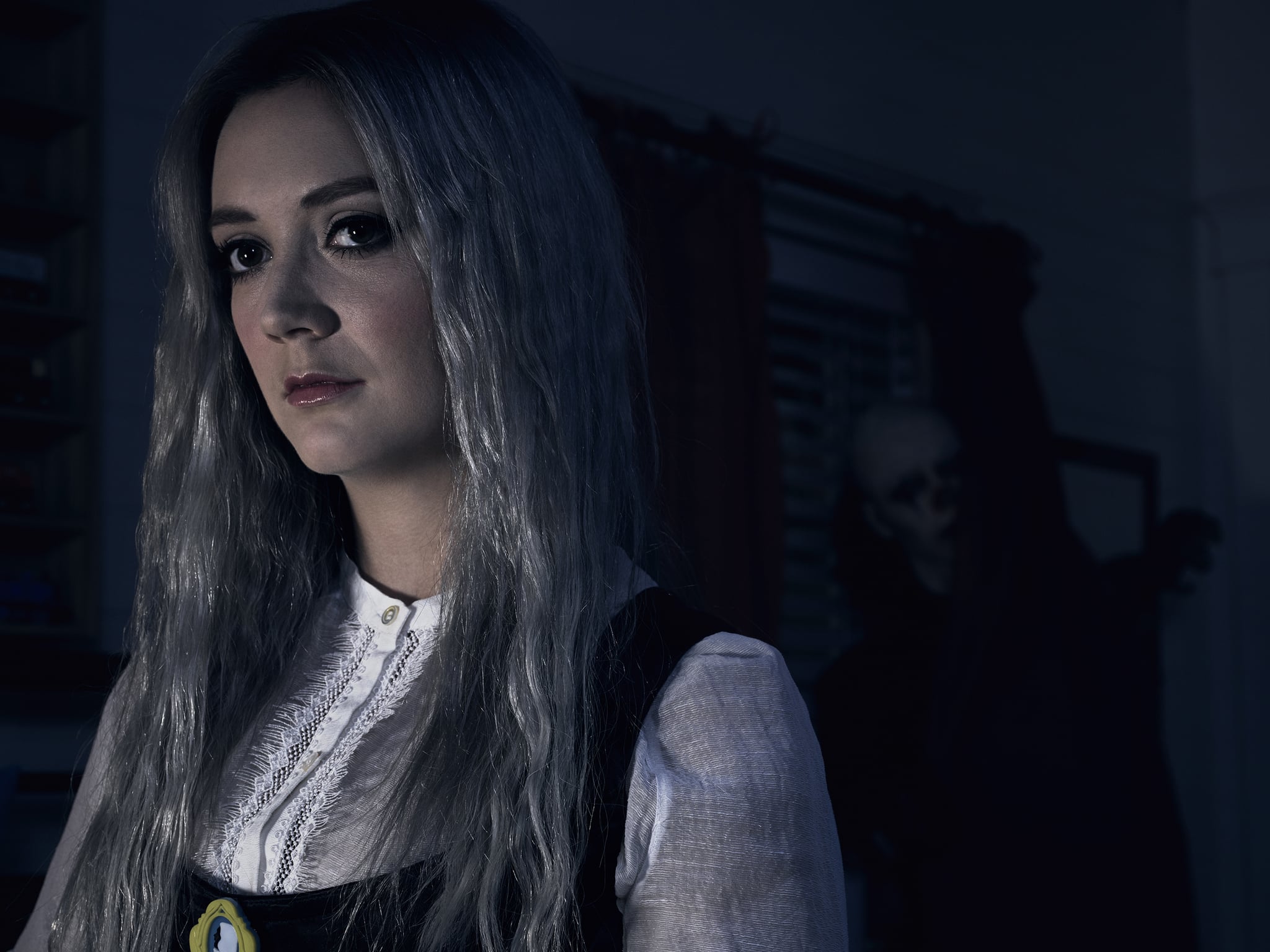 Image Source: FX
American Horror Story: Cult terrorized our Tuesday night with the season seven premiere, and while there are many, many things that robbed us of our sleep after watching the episode, there's one character in particular who's been sending chills down our spine. People like Kai Anderson (Evan Peters) are obviously psycho, but it's Winter Anderson (Billie Lourd), who we presume is his sister, that we can't figure out.
She begins the season devastated over Donald Trump's presidential victory because she dropped out of college to help work on Hillary's campaign. Then, we see a twisted bond between her and Kai, and her dark side comes out even further when she's hired as a nanny for Ozzy, the son of Ally (Sarah Paulson) and Ivy (Alison Pill). While her Winter-esque hair color and blank stares are icy on their own, it's her similarities to real-life murderers that possibly hint at just how dangerous her character can get.
Fans were quick to point out that Winter looks an awful lot like a few members of the Manson family, the infamous cult that carried out brutal slayings in the '60s. Reddit user frizzymcgee highlighted the fact that Winter's long hair and bohemian-inspired outfits mirror those of notorious Manson members Susan Atkins, Patricia Krenwinkel, and Leslie Van Houten.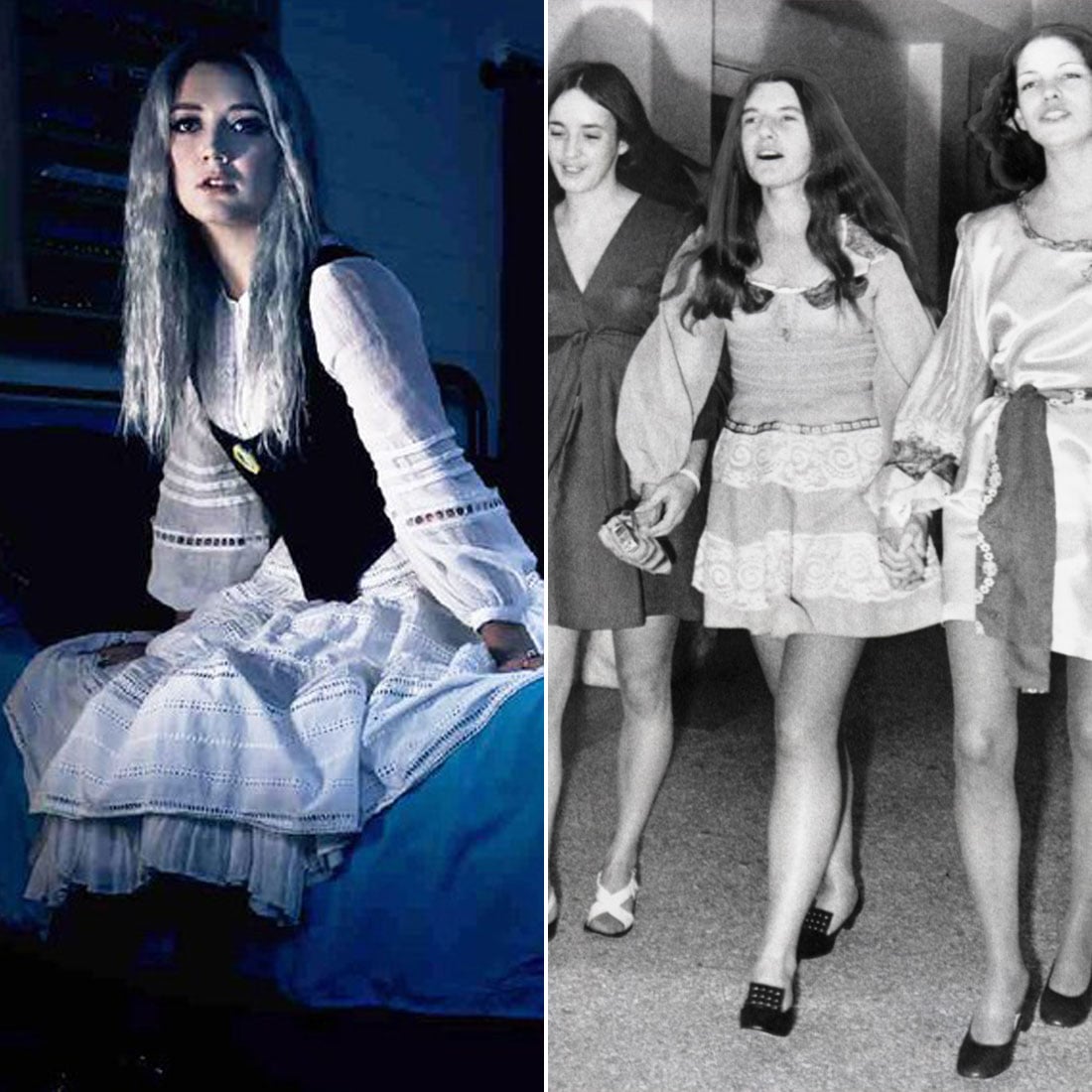 Image Source: FX and Getty / Bettmann
The three women became household names after they helped carry out the murder of Sharon Tate, who was eight months pregnant with her first child with husband Roman Polanski, in 1969. Since we know Peters will play Charles Manson in some sort of flashback, it's safe to assume there's a twisted connection happening already.