A Thorough Look at All the Drama That's Gone Down Since Clare Crawley Became Bachelorette
01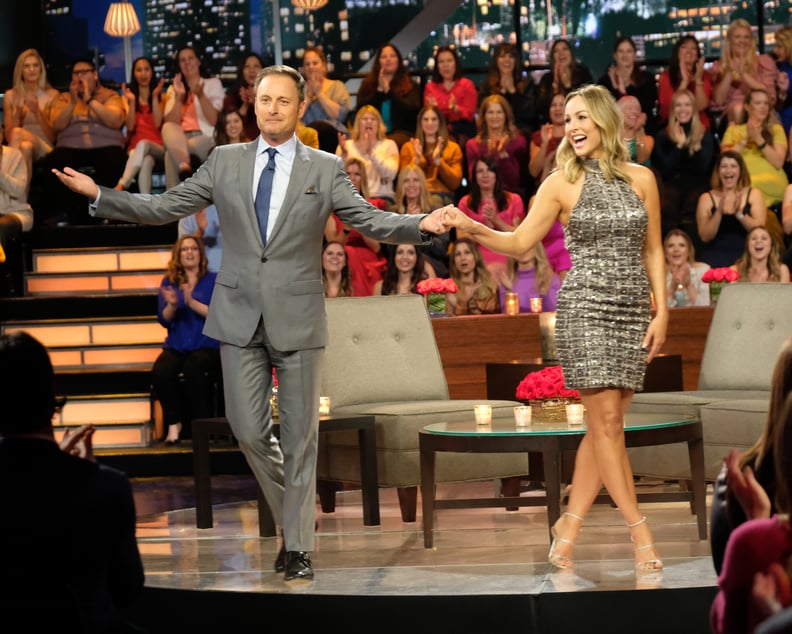 March 2: Clare Crawley Is Announced as The Bachelorette
On March 2, ABC revealed that Clare was the new Bachelorette following Hannah Brown. Clare made her lead debut on Good Morning America, admitting that the news was a surprise to her. "I literally just found out," she said to the GMA hosts. "So unexpected, can you believe this? Six years later? What is happening?"
The 39-year-old hairstylist made her first Bachelor appearance in 2014 as the runner-up during Juan Pablo Galavis's season of The Bachelor. She then went on to appear in the first seasons of Bachelor in Paradise and Bachelor Winter Games. She met her former fiancé Benoit Beauséjour-Savard during Winter Games, but the two called it quits in April 2018. Clare is the oldest Bachelorette in the franchise's history, dethroning Rachel Lindsay, who was 32 at the time of her filming.
"I feel like a lot of people put it out there as this negative thing. For me, it's just more years under my belt. More years learning and knowing what I want and what I won't settle for," Clare said about remarks on her age.
02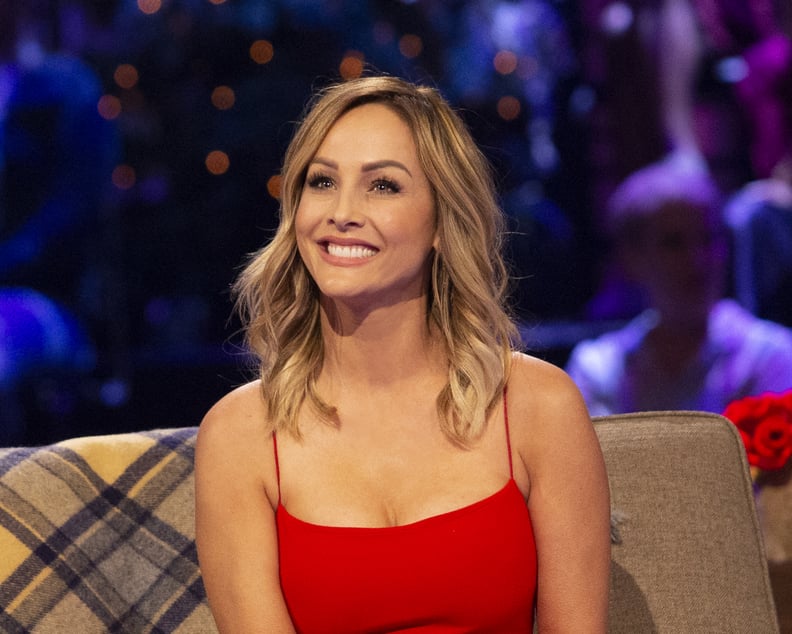 March 13: The Bachelorette Filming Is Postponed Due to COVID-19
On March 13, Warner Bros. Television Group announced the season's delay in a statement to Entertainment Tonight, saying, "With the rapidly changing events related to COVID-19, and out of an abundance of caution, Warner Bros. Television Group is halting production on some of our 70+ series and pilots currently filming or about to begin. There have been no confirmed cases of COVID-19 on any of our productions, but the health and safety of our employees, casts and crews remains our top priority."
Clare also shared the update on Instagram, writing, "Talk about most dramatic season ever! In all seriousness, Everyone's health is the most important priority at this time, and as I'm sure you've heard, we are pressing pause for now on filming The Bachelorette. We are taking it day by day and even hour by hour as this is so unpredictable. All I know for sure is that my heart is so full from all the love and support this far, and am still so excited for my journey to begin! I've waited 38 years for these moments, what's a little bit longer, right!"
03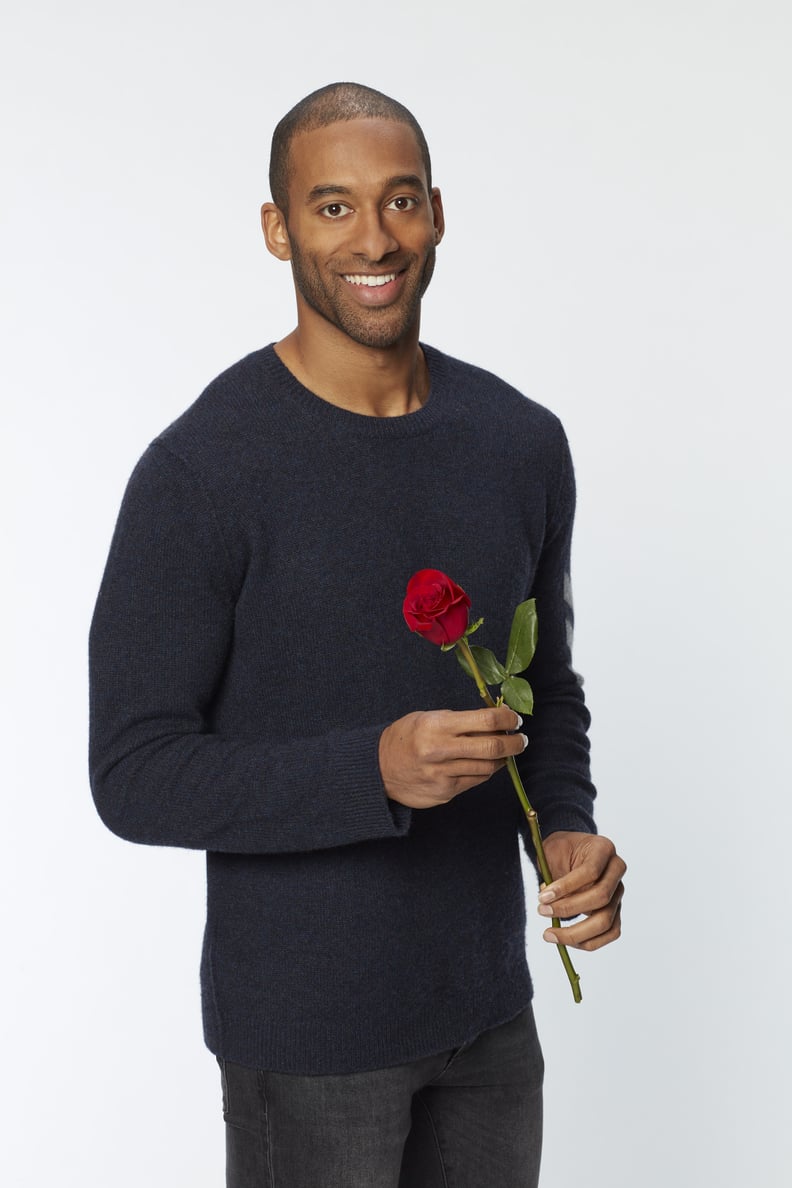 June 12: Matt James Is Announced as the Next Bachelor
On Friday, June 12, ABC announced Matt James as the lead for season 25 of The Bachelor well ahead of schedule. Matt, a 28-year-old real estate broker, was meant to feature in Clare's season as one of her contestants, but will now be the franchise's first Black male lead ever.
Before Matt's Bachelor reveal, he and Clare had a mini clash over social media. In April, Clare tweeted about her potential suitors, writing, "If you are doing interviews and creating Cameo accounts before you are even on my season... you are in it for the wrong reasons... #dontwasteyourtime." In another tweet, she added, "Respect the opportunity you've been given. Respect the rules. Respect me."
Although her tweet didn't mention anyone by name, fans assumed she was, at least in part, referring to Matt, who already had a social media following before he was cast on The Bachelorette, thanks to his charity work and his friendship with popular past contestant Tyler Cameron. E! News reported that Matt took to his Instagram Stories to remind people why he was active at all.
So maybe Matt's recast as the next Bachelor worked out for both parties!
04
June 23: Clare Appears on Bachelor Happy Hour and Admits She's Googled Her Suitors
On June 23, Clare appeared on an episode of the Bachelor Happy Hour with hosts Rachel Lindsay and Becca Kufrin. She admitted to looking up her season's contestants, saying, "What woman wouldn't, are you kidding me? At first, I really didn't. I really did not and it was because, I don't know. I just kind of felt like I want to get to know them and regardless, I know how my Instagram is. It's a piece of my life."
"My friends have looked more than I have, to be honest," she added. "They're like, 'Did you see this? Did you see that?' But there are some things where you can kind of tell people's lifestyles from their Instagram stories, and I see some that are, like, not really my vibe, and others where I look at them and I'm, like, 'Oh that's hot. I can't wait to meet that guy. I hope he's on the season.'"
05
July 15: The Bachelorette Filming Resumes Under COVID-19 Guidelines
06
July 31: Clare Is Rumored to Have Fallen For Dale Moss and Quit Filming
On Friday, July 31, reports began surfacing that Clare quit the show after only 12 days of filming because she had fallen for one of her contestants. Clare reportedly fell in love with 31-year-old Dale Moss, whom she presented with her first-impression rose on night one. Us Weekly reported that producers had begun reaching out to "backup" contestants who weren't ultimately cast after being vetted for Clare's season and asked them "to come to La Quinta within 24 hours." According to Us Weekly's source, "when producers reached back out, out of the blue, it was very apparent that something had happened with production."
07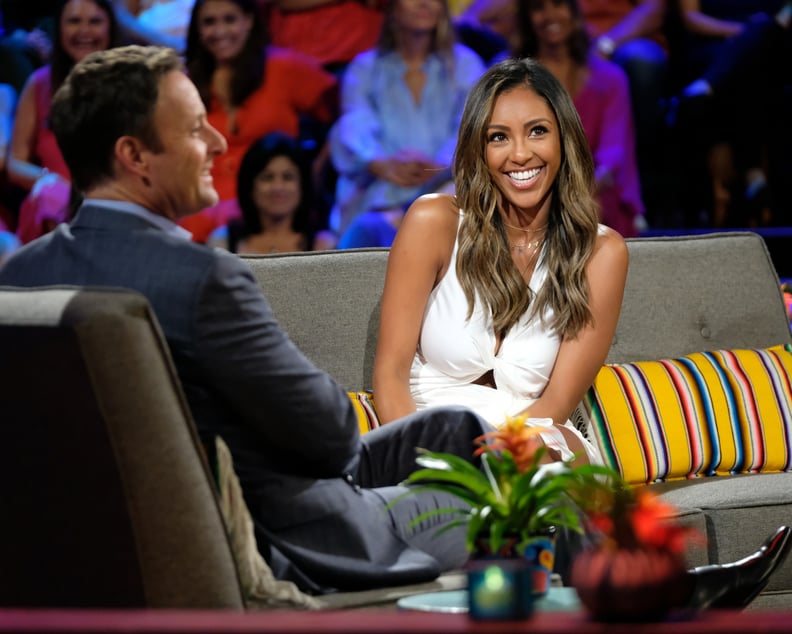 Aug. 3: Tayshia Adams Is Rumored to Step in as Bachelorette
On Aug. 3, various outlets reported that ABC tapped Tayshia to step in as the new Bachelorette following Clare's reported exit. E! News revealed that rather than completely doing away with Clare's season, production has supposedly told Tayshia that season 16 will lead with Clare's "short-lived journey," showing how she fell in love with one of her suitors. Then, when Clare concludes her journey, Tayshia will be announced as the lead and spend the rest of the season finding her love.
08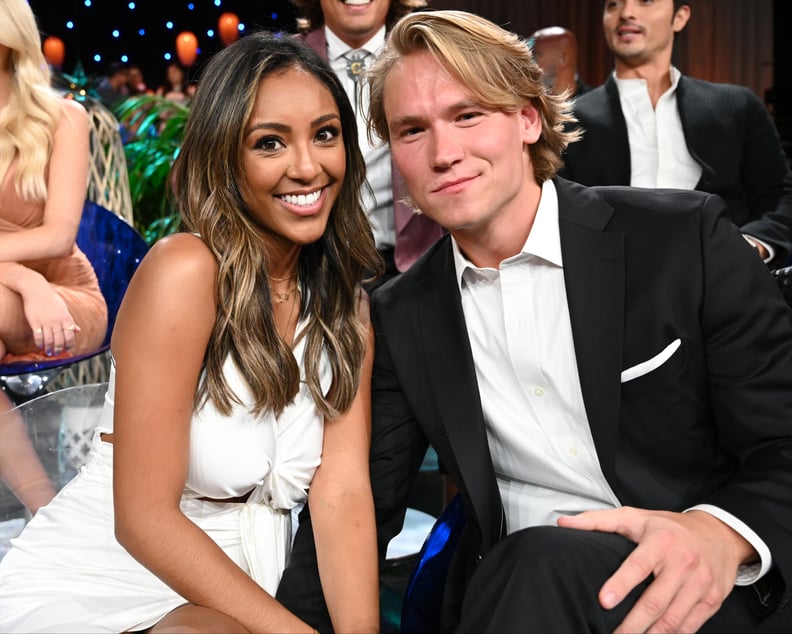 Aug. 3: Former Bachelor Cast Members Send Tayshia Best Wishes
09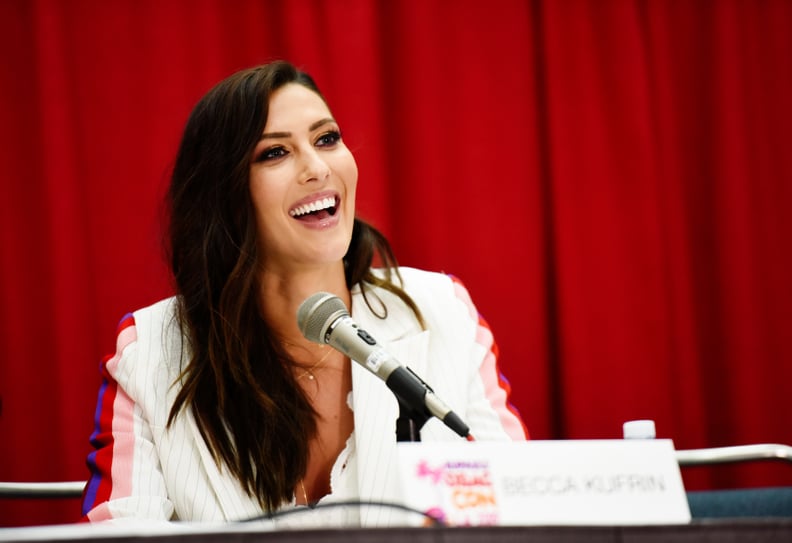 Aug. 4: Former Bachelor Nation Cast Members Are Spotted on the Bachelorette Set
10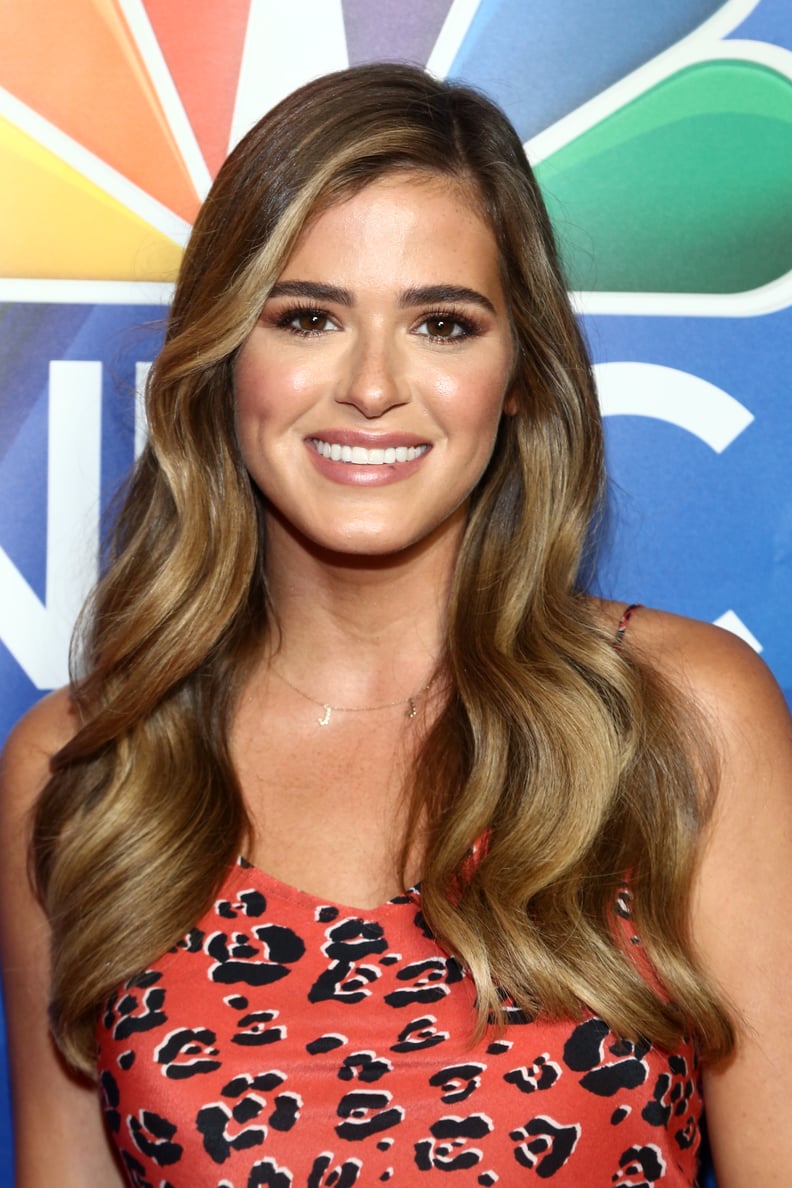 Aug. 13: JoJo Fletcher Temporarily Steps in as Host For Chris Harrison
On Aug. 13, Us Magazine revealed that Fletcher had been tapped to temporarily fill in Harrison's hosting duties as he completes another 14 days of quarantine after dropping his son off at college.
"The moment he got back, Chris was told he could not set foot back on the set until he went through another 14-day quarantine," a source told Us Magazine. "The show's contestants and crew all had to quarantine on the property for 14 days prior to the cameras rolling. But it didn't dawn on Chris he'd have to do it all over again if he simply left to take his kid to college."