Bel-Air's Showrunners on the Reboot's Success and Season 2
"Bel-Air" Broke the Reboot Curse
Watch out! This post contains spoilers.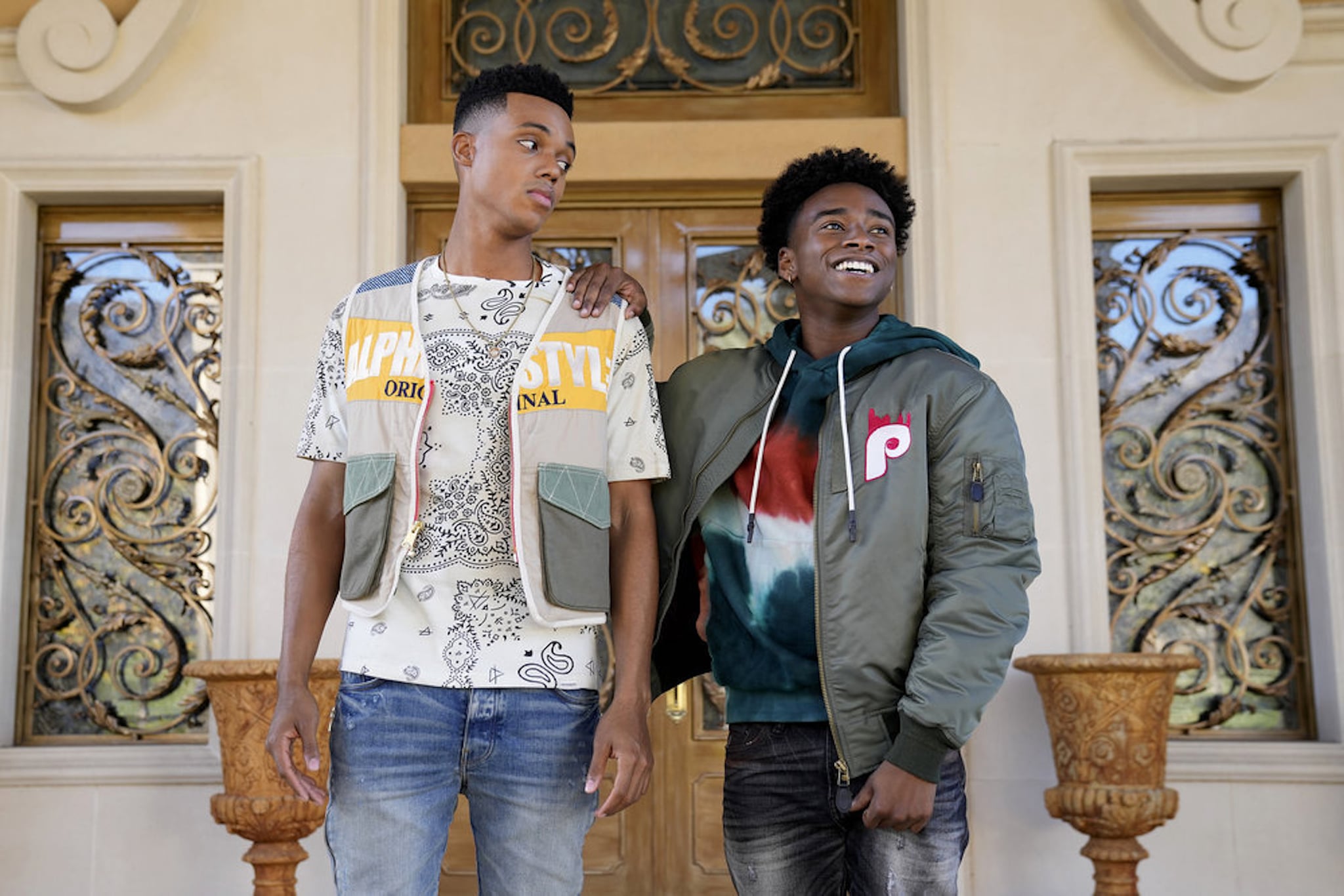 OK, let me start this by saying I was completely wrong about "Bel-Air." As a (almost) day-one fan of "The Fresh Prince of Bel-Air," I had very little faith that the '90s classic could be resurrected as an hour-long drama. But I have to give credit where it's due, because the series has far exceeded my expectations. Each week, it's gotten better and better. The constant praise on social media is proof of that. And as the season comes to a close, one thing is abundantly clear: "Bel-Air" has successfully broken the reboot curse.
"If we got this wrong, we knew we were going to hear about it and hear about it for an awfully long time."
"Bel-Air" has accomplished what most thought was impossible: reimagining a familiar story and making it entertaining to watch. Most viewers expected the series to simply recycle the same storylines we saw on "The Fresh Prince of Bel-Air," but the modern-day remake flips that idea on its head. "It's a great release and a huge thrill," "Bel-Air" co-showrunner Rasheed Newson tells POPSUGAR of the positive feedback. "Everybody who worked on the show, we loved the original — we watched 'The Fresh Prince of Bel-Air.' [So] we didn't want to embarrass ourselves or that show either. We understood the tightrope we were walking. If we got this wrong, we knew we were going to hear about it and hear about it for an awfully long time, so none of us wanted that."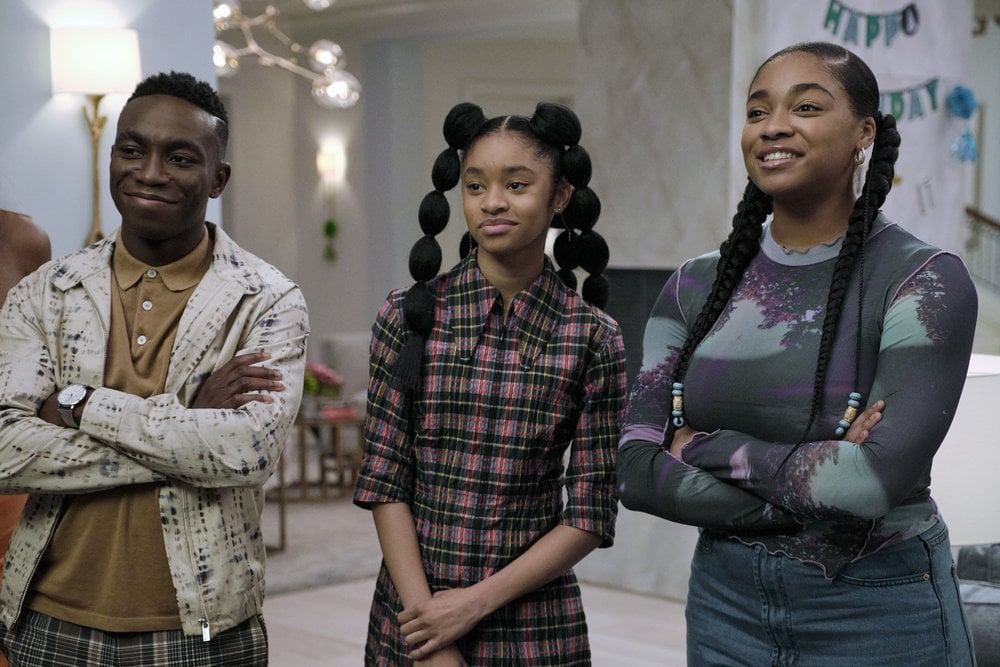 "Bel-Air" began as the brainchild of creator Morgan Cooper. In 2019, the director and executive producer released a three-and-a-half-minute trailer that gave the classic '90s sitcom a dramatic makeover to explore what "The Fresh Prince of Bel-Air" would look like today. So even before "Bel-Air" was picked up by Peacock as an official project, Cooper's teaser clip gave Newson and co-showrunner TJ Brady the perfect foundation to build the series on. "The trailer he put online was the visual guideline for what we were going for," Brady explains. "A lot of shows, it takes them a long time to decide what the tone is, how it's going to look, how it's going to sound, and what type of music [it'll have]. But we had that laid out, so we had an advantage there."
The goal for "Bel-Air" was to make the reimagining as current, real, and engaging as possible — a necessity for any reboot these days. From the start, the series plays off the dark chain of events that run Will (Jabari Banks) out of Philadelphia and place him in the middle of a major culture shock in Bel-Air. And even though we're introduced to the world of "Bel-Air" through Will's point of view, the show opens up the story to highlight each member of the Banks family as well. From Hilary's (Coco Jones) influencer journey to Ashley (Akira Akbar) exploring her LGBTQ+ identity to Carlton (Olly Sholotan) grappling with anxiety and his Blackness, "Bel-Air" ensures that the weight of its plot doesn't solely lie on the shoulders of its new Will. Even Aunt Viv (Cassandra Freeman) and Uncle Phil (Adrian Holmes) get their moment to shine as they chase their artistic and political dreams.
But these new elements don't erase the characters we met in the '90s — if anything, they draw viewers in even more. "Normally, when you have an ensemble drama and this many characters, you're spending a lot of time in those early episodes introducing everybody," Newson notes. "I think one of the things we figured out was, you don't have to work that hard to do that on this show. We can have people drop into these stories and they'll be fine — they'll be able to keep up with these characters."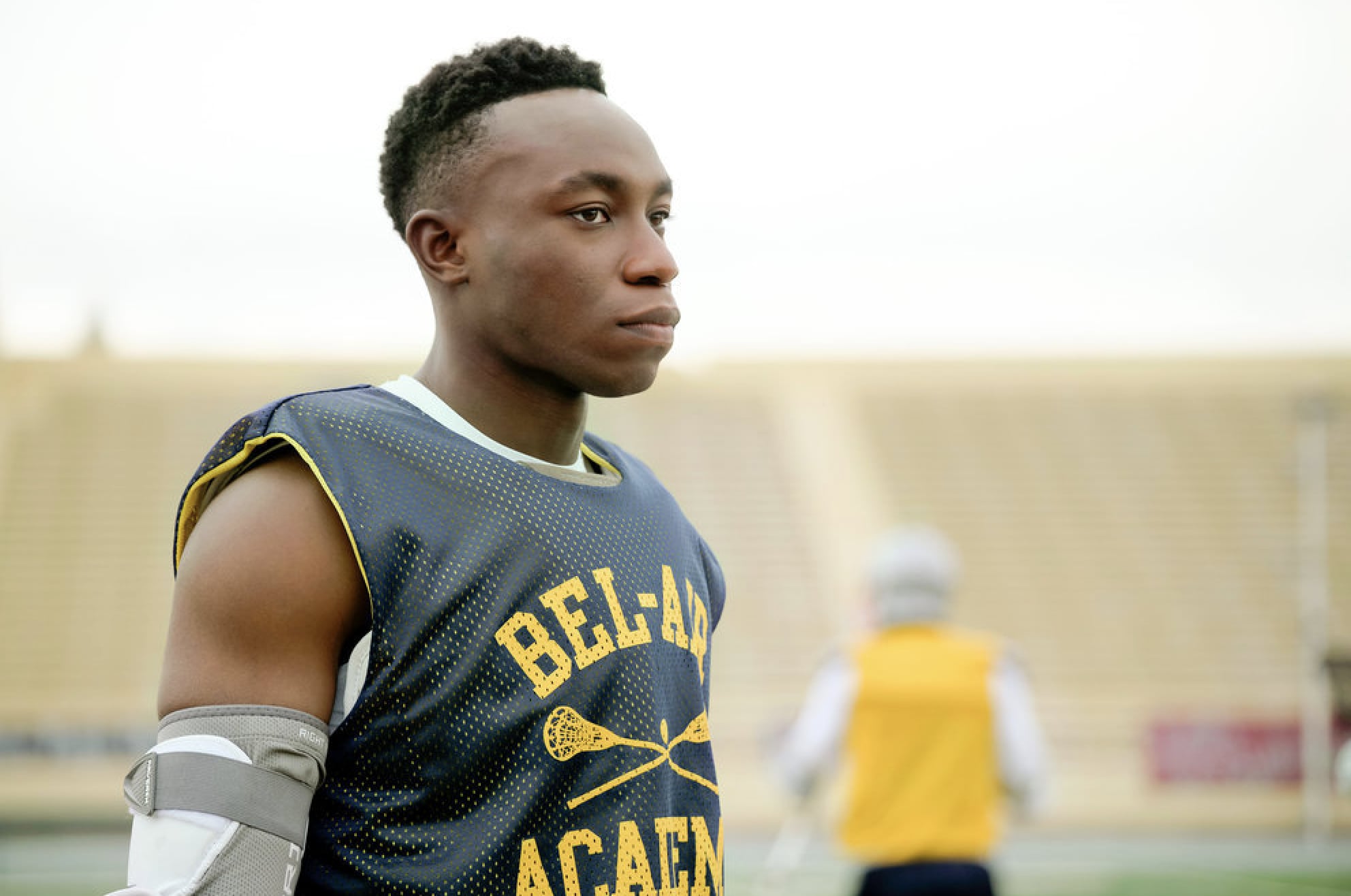 One of the biggest draws of the reimagining has been Carlton. In a surprising turn of events, Sholotan's character is the one who puts "Bel-Air"'s modern-day twist to the ultimate test. Like many viewers, Carlton was my least favorite character at the beginning of the season. And for the first five episodes, I stood firm on my stance. But according to Newson and Brady, that's the exact reaction they were hoping to get.
". . . the fact that you're talking about him at all is a win for us."
"People came down so hard on Carlton and Olly, and we knew they would. We were bracing for that," Newson shares. "But it's actually been nice now that we've gotten further in the season. That character has been able to grow, and people have seen more layers to him. [They're] coming around. I know he's not exactly everyone's favorite guy, but where we started and where we are [now] is progress." The criticism for Carlton's character has been relentless. Fans, like myself, were saddened to see such a beloved character turn into someone unrecognizable. But as "Bel-Air"'s season progressed, it became clear that a redemption arc was brewing — and it's the reason curious viewers continued to tune into the show.
"He's got a lot of growth that needs to happen as a character, but we are telling the story of a real person," Newson explains. "I think one reason why he strikes a chord with people is because he's real . . . as a showrunner, there's a pit in your stomach when you see people attacking a character or even sometimes an actor, because we know the full story, we know what's coming down the line, and you've just got to trust that the audience will see it, too." Regardless of whether or not fans like Carlton, Brady sees the explosive conversation around his character as a victory. "Here's the thing: in a drama or TV show, the fact that you're talking about him at all is a win for us," he says. "Love him or hate him, that's a big win."
A week ahead of its season finale, Newson and Brady are reflecting on how far "Bel-Air" has come, from starting out as an ambitious idea to evolving into a hit series. "To be on something this high profile and to change people's minds — that almost never happens nowadays," Brady says. "People say they don't like something, and they stay not liking it. So to have people actually admit, 'You know what? I wasn't sure about this, but now that I've seen it, I really like it.' [That's] major."
Newson adds: "When we were shooting ['Bel-Air'], we saw this cast, the chemistry, and the footage, so we knew what we had. And I had a lot of faith that the audience would love it, too. But you just never know until you go out there with the show. And so now that we [did it], it's wonderful; it's gratifying; it's vindicating. I'm happy. It's certainly the highlight of our careers."
"To be on something this high profile and to change people's minds — that almost never happens nowadays."
"Bel-Air"'s season finale bubbles up some unfinished business between Will and his father, Lou (Marlon Wayans) — which has been kept secret by Uncle Phil, Aunt Viv, and Will's mother, Vy (April Parker Jones), for over a decade. Newson teases that season two will further explore that fallout to bring the Banks family back together. "That's probably our first mission, and it's not going to be easy," he says. "One of the things we talked about is with a sitcom, at the end of those 30 minutes, whatever problem we have is resolved. [But] they lied to this boy for years. He feels like he really came here, opened up his heart to them, trusted them, and now he feels betrayed. It's going to be very hard for them to rebuild that."
Newson notes that the biggest hurdle in season two will come from Uncle Phil because of his close relationship with Will. "You're talking about Will, who didn't have a father figure, just had this blowout with his biological father and he's betrayed by the man who put his hand on his shoulder and said, 'I'll be that for you.' I think Will can forgive his mother on this a little sooner. But him and Phil, that's going to take all season."
Many doubted that "Bel-Air" was capable of carrying on the "Fresh Prince" legacy. But with a second season on the way, it's clear that the series isn't going anywhere anytime soon. Now that the show has proven that it can stand on its own as a reimagining, the sky's the limit for the future.
Image Source: Peacock