47 Albums That Made 2019 Seem Almost Bearable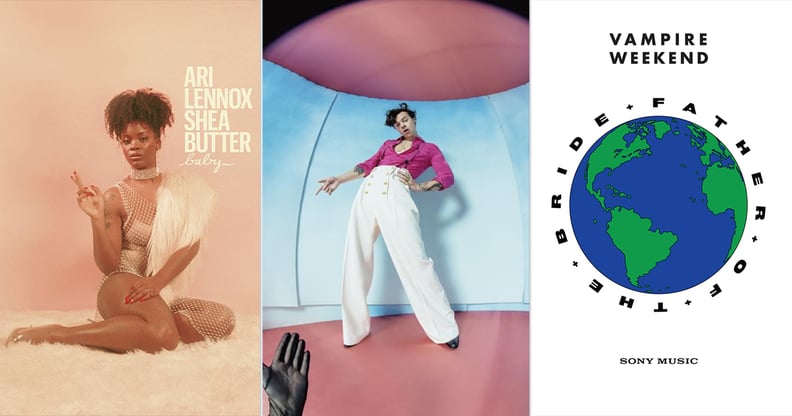 It may have felt like this year took several decades to finally pass, but at least we had some truly amazing music to keep us going! From Beyoncé keeping her foot on our necks with a Netflix documentary and a live album, to surprise instant classics like Labrinth's original score for addictive HBO teen drama Euphoria, this year has been a wonderland of musical treasures that remind us that, regardless of the chaos in the world, art is forever. And we just have to take the time to enjoy it!
Keep reading to see POPSUGAR editors' favorite albums of 2019, in no particular order.
01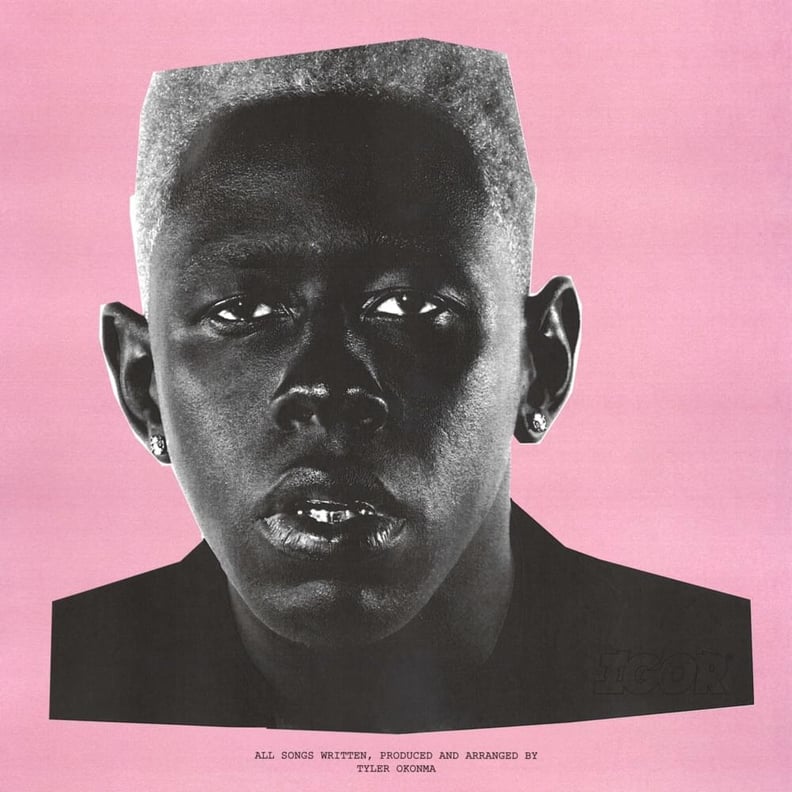 Igor by Tyler, the Creator
"Tyler, the Creator really bared his soul on Igor, which he produced and arranged himself. The 40-minute album features the likes of Kanye West, Pharrell Williams, Solange, and Santigold. Songs like 'New Magic Wand,' 'Puppet,' and 'I Don't Love You Anymore' were especially instrumental in my Hot Girl Summer, which I spent zoning out to this album with a joint in one hand and a rosé in the other." — Britt Stephens, content director
02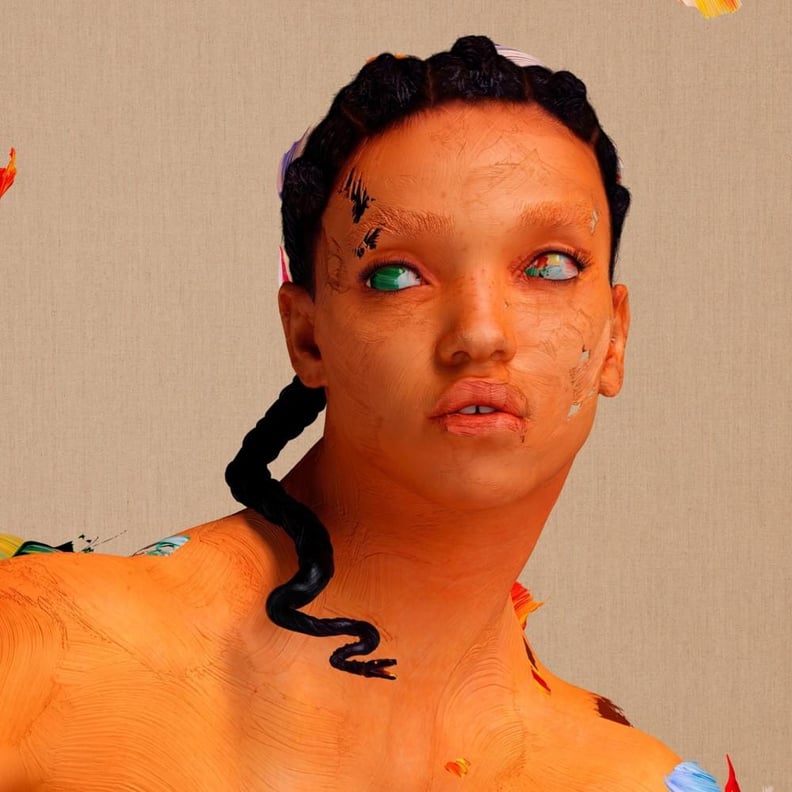 Magdalene by FKA Twigs
"There are some albums that take you to a completely different place when you listen to them, and Magdalene is one of them. FKA Twigs's delicate vocals start the album on a high note with 'Thousand Eyes,' then proceed to take us on a journey through self-love and embracing the beauties of femininity. The LP — which takes inspiration from biblical character Mary Magdalene — is heavily influenced by Twigs's surgery, through which six fibroid tumors in her uterus had to be removed. 'Humans have incredible — but also frail and confusing — bodies,' she told Rolling Stone. 'It was my time to experience that [pain]. I just embraced it and was gentle with myself.'" — Brea Cubit, celebrity and entertainment assistant editor
03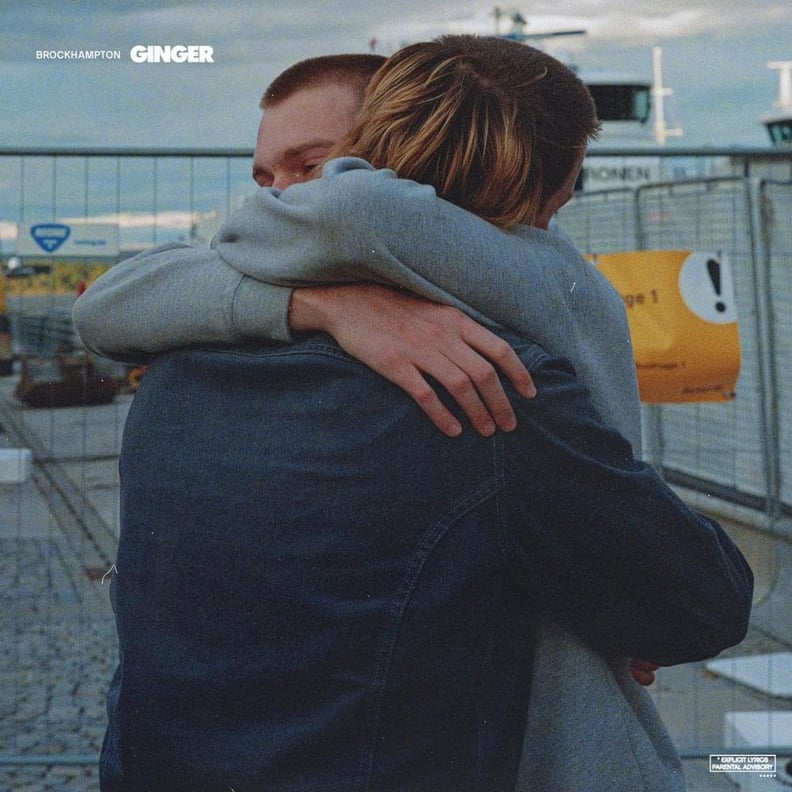 Ginger by Brockhampton
"Brockhampton might have released five albums before this year's Ginger, but their latest LP is their most confident one yet (just listen to 'Boy Bye,' 'If You Pray Right,' and 'Love Me For Life' if you don't believe me). The rap collective's fusion of personalities synthesizes their mission of establishing the group's identity while maintaining their individual styles. They touch on a handful of topics — love, religion, hardship, self-confidence, the highs and lows they've been through as a band — and we're left with a better idea of the group's trajectory, which has a very promising path." — Brea Cubit, celebrity and entertainment assistant editor
04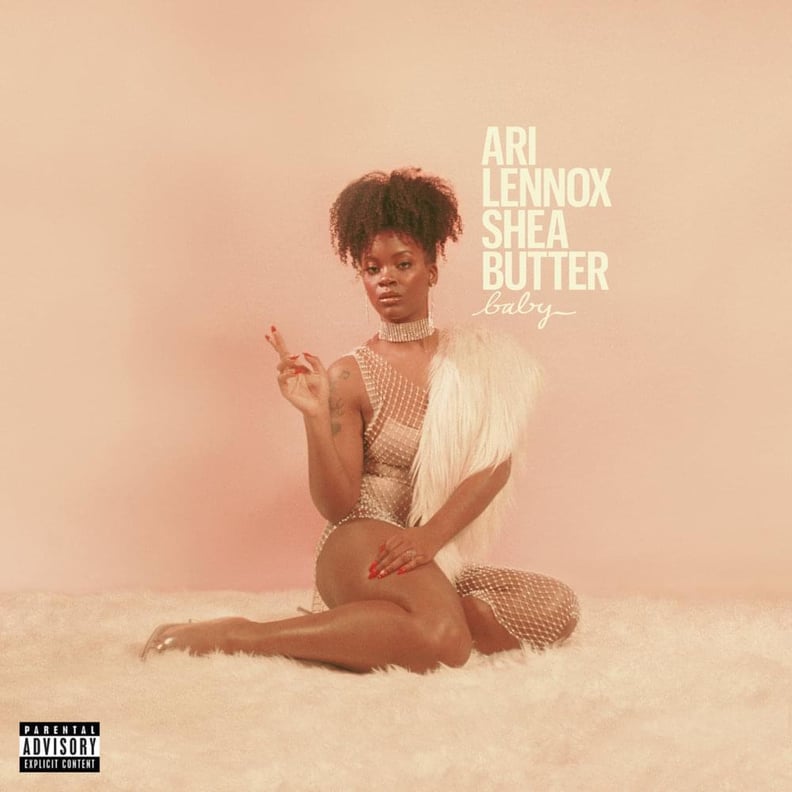 Shea Butter Baby by Ari Lennox
"2019 put me into a deep Ari Lennox obsession that I never want to get out of. Whether you're getting down on the dance floor or just grooving in your apartment, Lennox's Shea Butter Baby features songs that will never quit. This album fulfills all of your sexy R&B dreams, and adds a touch of fun with quick-witted lyrics that will catch your attention when you least expect it (listen to 'New Apartment' and you'll know what I mean)." — Maya Berry, assistant consumer marketing coordinator
05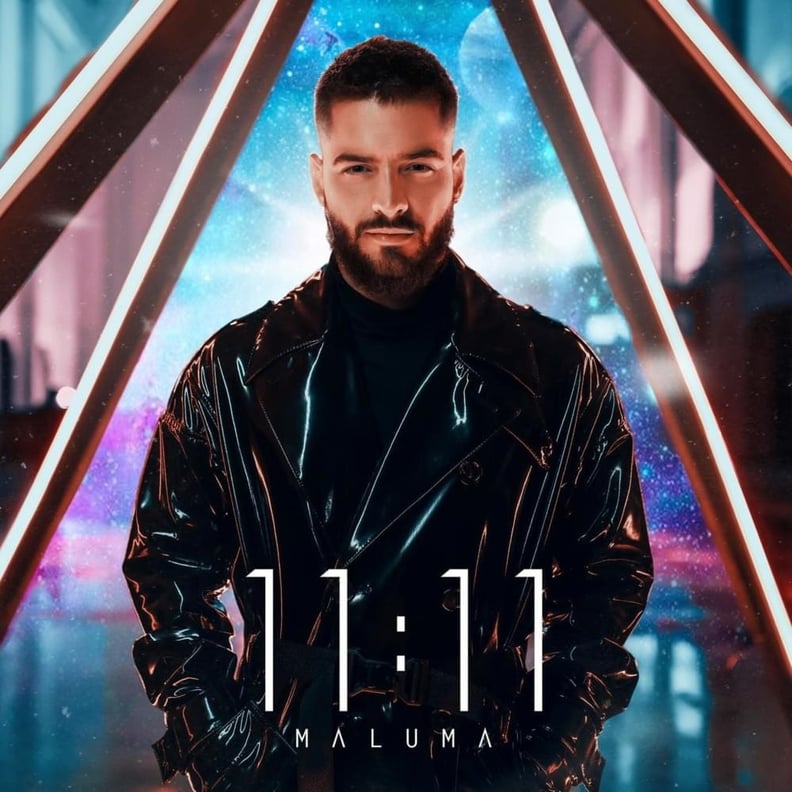 11:11 by Maluma
"I've listened to this album so much, it's no surprise Maluma was my top artist of the year on Spotify. With 11:11, Maluma delivered those sexy reggaeton bops I love from him, but he still kept things fresh by experimenting with pop, R&B, and salsa. Oh, and he managed to get a bunch of artists to collaborate with him, like Ricky Martin, Ozuna, Madonna, and Ty Dolla $ign. My favorite songs are 'No Puedo Olvidarte,' which features Nicky Jam; 'Instinto Natural,' which features Sech; and 'Puesto Pa' Ti,' which features Farina." — Monica Sisavat, celebrity and entertainment editor
06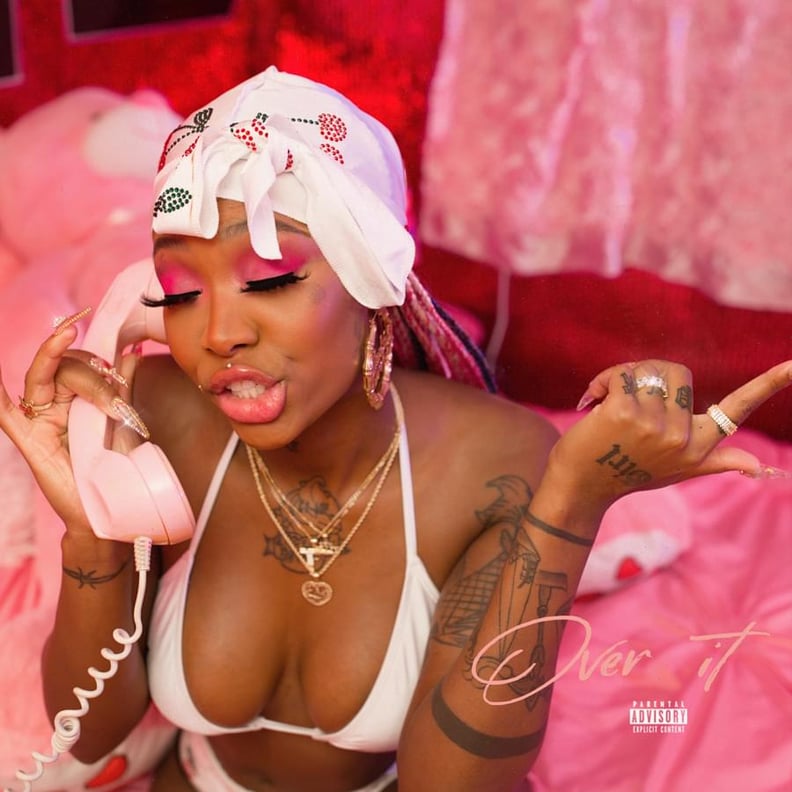 Over It by Summer Walker
"Sometimes you're just in your feelings and need to listen to someone who isn't afraid to express those feelings! Summer Walker's debut album gave us exactly what her previously released singles promised it would, silky-smooth R&B hits that illustrate the tumultuous voyage the heart makes when it falls in and out of love. One of my favorites is 'Come Thru,' which samples Usher's classic 'You Make Me Wanna...' and features the singer for a sultry mix that paints a bop of lusty longing. That chorus will have you making a move faster than Instagram DMs even go through." — Mekishana Pierre, entertainment assistant editor
07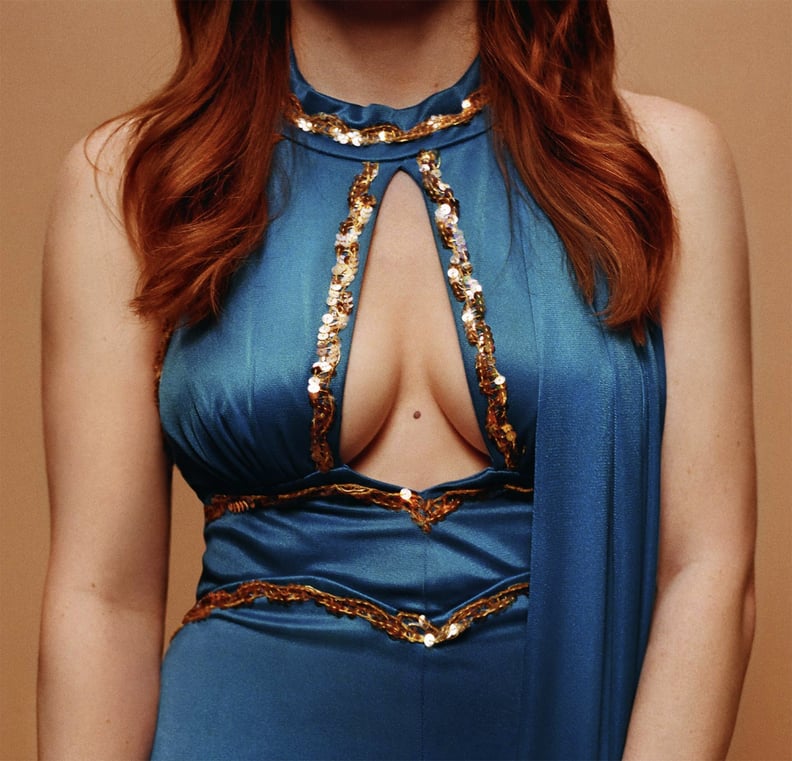 On the Line by Jenny Lewis
"While Jenny Lewis has been releasing bop after bop since her Rilo Kiley days, On the Line shows a softer, more mellow side to her. I was lucky enough to watch her perform this album live, and I'm not sure what I loved more — the all-too-relatable lyrics or her glimmering floor-length gown. Jenny Lewis has an unmistakable talent for making something for everyone, and the greatest part about the album is that you can tell how much she made it for herself. The dreaminess in Lewis's voice mixed with the strong rock tunes of her band gripped me from the beginning — as I listen to each song, I daydream about being on stage and singing them myself, with Lewis's Southern twang and all. If I can't be Jenny Lewis, I guess the second-best option is blasting this album on repeat, so apologies to all my neighbors." — Nora Smith, senior social media and partnerships coordinator
08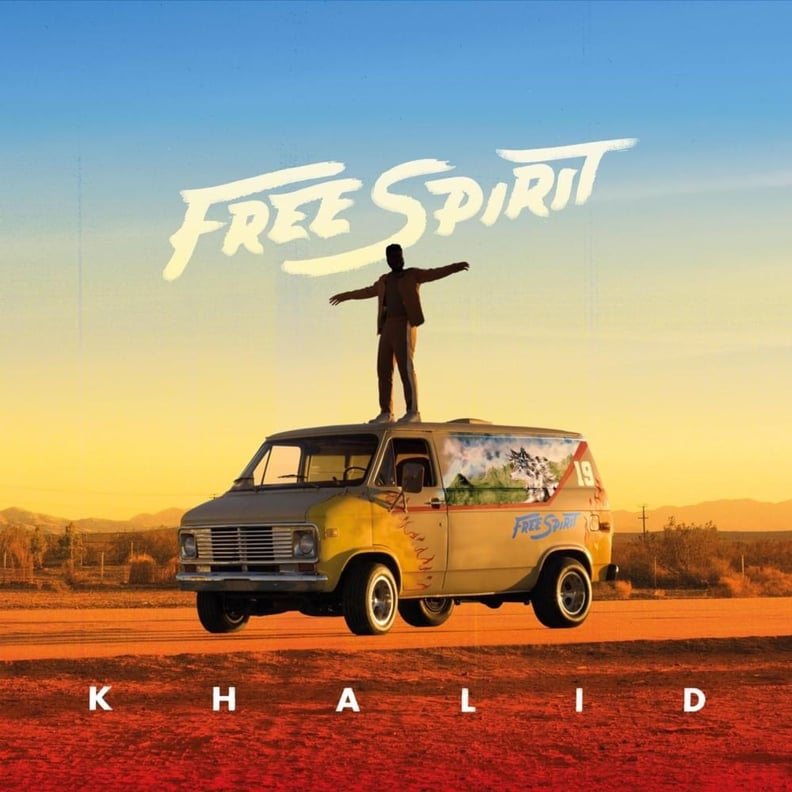 Free Spirit by Khalid
"There couldn't have been a better name for Khalid's second studio album. His music always makes me feel nostalgic, like I'm back in my teenage years, when I felt angsty but also didn't have a single care in the world. Nothing felt better than that." — Brea Cubit, celebrity and entertainment assistant editor
09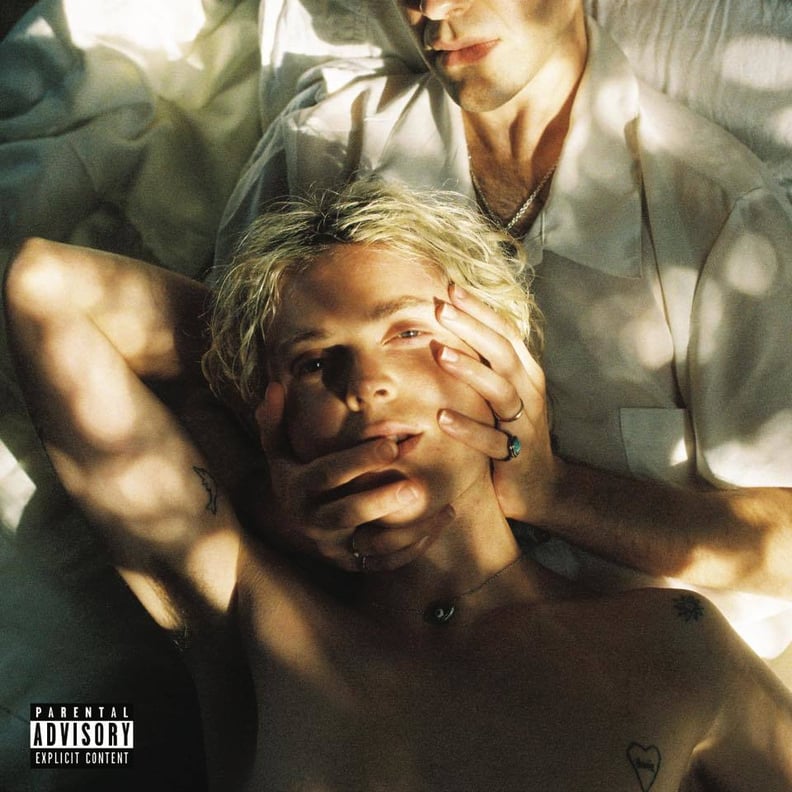 Cub Sport by Cub Sport
"I've had trouble finding sugary pop music I like since Robyn's 'Dancing on My Own,' but the latest album from Cub Sport has satisfied my sweet tooth. As the band's first album written entirely after singer Tim Nelson came out, the tracks are brimming with a sense of hope and raw clarity. Between pop ballad for the ages 'Sometimes' and starry-eyed love song 'Summer Lover,' this is one of the albums that will keep popping up on my playlists into the new year." — Maya Berry, assistant consumer marketing coordinator
10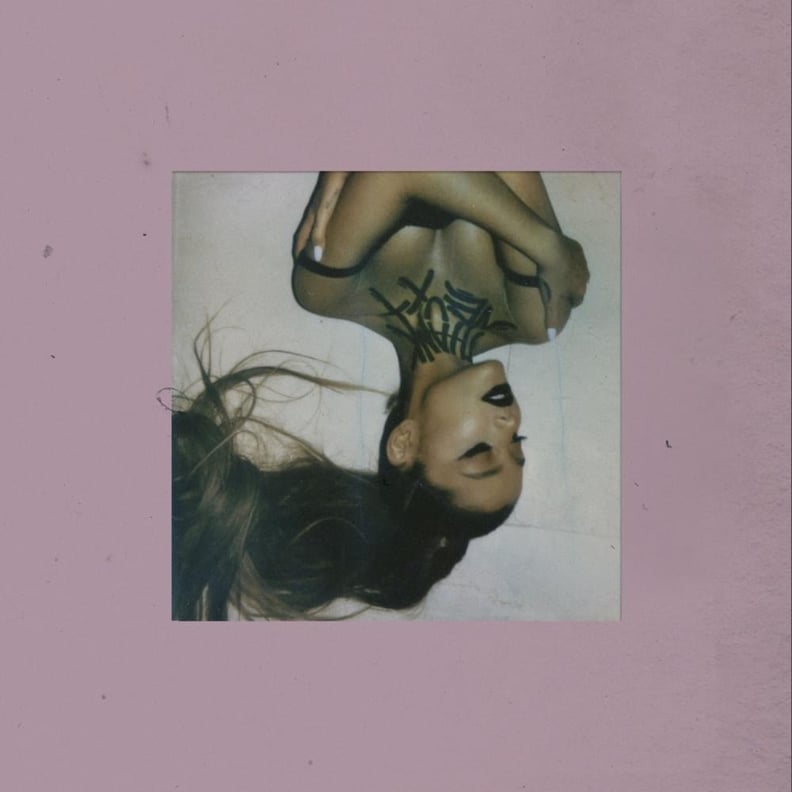 Thank U, Next by Ariana Grande
"Thank U, Next seems like a drastic change from Ariana's previously released Sweetener, and it is, in the best way. While the 2018 album captures the optimism Grande felt while healing from tragedy and finding new love, Thank U, Next captures the emotional drop from the events that quickly followed. It's by no means a depressing album, not with tracks like '7 Rings' and 'Break Up With Your Girlfriend, I'm Bored.' But it's a stark contrast to the buoyant tone of Sweetener; it's tenacious and biting with the right amount of vulnerability to be relatable. Who hasn't had a moment like the one described in 'Bloodline' or had the desire for an idyllic affair, like the one described in 'Imagine'? And we all have an ex that springs to mind during 'In My Head.' — Mekishana Pierre, entertainment assistant editor
11
Ugh, Those Feels Again by Snoh Aalegra
"The follow-up to Snoh Aalegra's 2017 album Feels is a lesson in longing. Whether you're pining over an ex or feeling the flush of a 'situationship,' her dreamy vocals will get you through. I especially love the soulful 'Find Someone Like You' and the danceable 'Whoa.' Seeing Aalegra live is a revelation; I highly suggest catching her on tour in 2020." — Britt Stephens, content director
12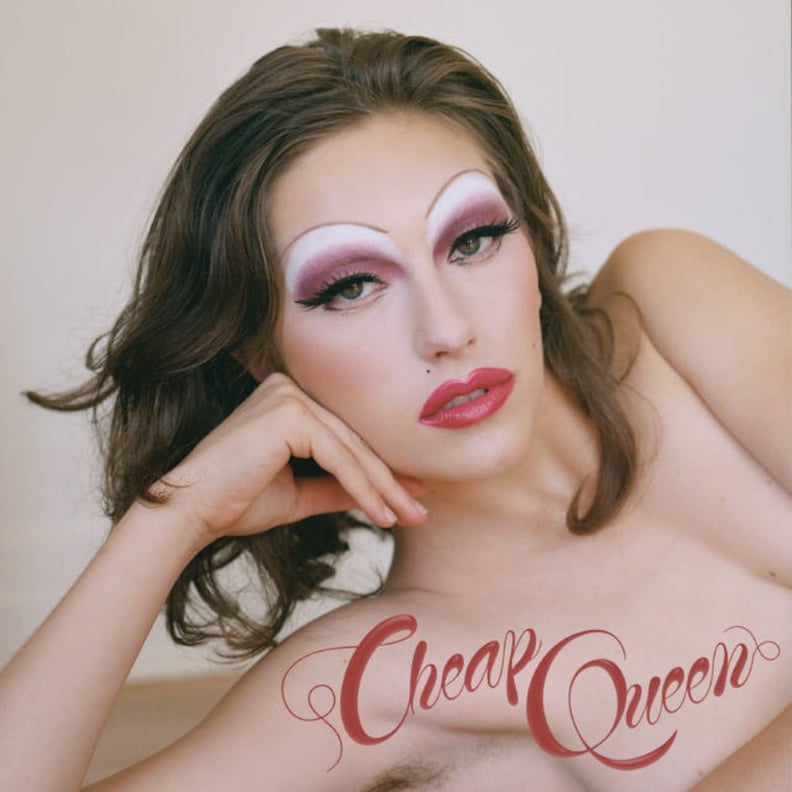 Cheap Queen by King Princess
"King Princess (real name Mikaela Straus) finally released her debut studio album in October, and damn, is it great. With danceable-yet-introspective tracks like 'Prophet,' 'Hit the Back,' and (my personal favorite) 'Ain't Together,' Cheap Queen is like an emotional rollercoaster that still ends with a question mark." — Britt Stephens, content director
13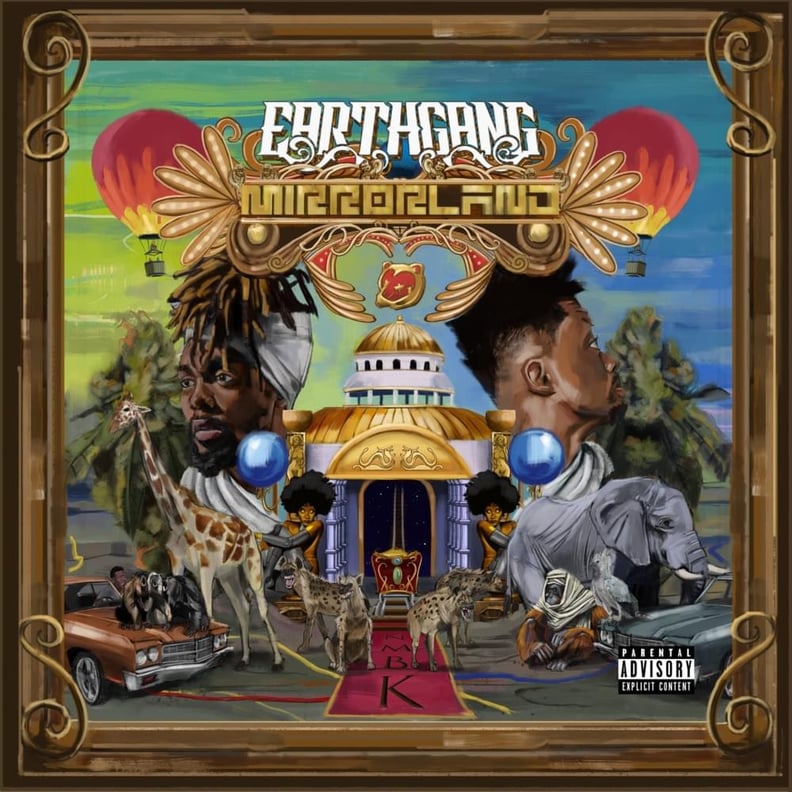 Mirrorland by EarthGang
"This might be the most fun album I listened to this year. Rap duo Olu (aka Johnny Venus) and WowGr8 (aka Doctur Dot) made an LP of breadth, depth, and bona fide bangers that pays homage to their native Atlanta. They whimsically capture the magic and culture of the city through diverse sounds, eclectic cadences, and dazzling beats. Although the album came out in September, the songs 'Up,' 'Bank,' and 'Tequila' quickly made the cut on my Top Songs of 2019 list on Spotify, and they 'keep, keep, keep getting momentum.'" — Brea Cubit, celebrity and entertainment assistant editor
14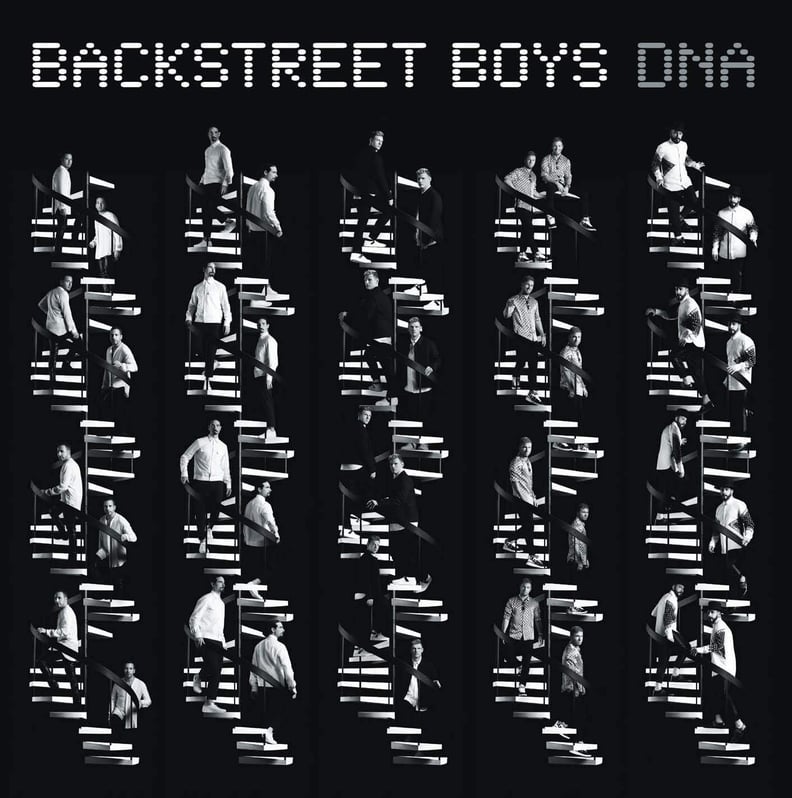 DNA by Backstreet Boys
"After what felt like forever, the Backstreet Boys proved Backstreet was back, alright, with their ninth studio album. The band stayed true to their roots, singing about love and heartbreak, but they also switched things up by stepping out of the pop sphere and collaborating with new writers like Ryan Tedder and Shawn Mendes. Regardless of whether you've been a fan since the '90s or you just started listening to them, there's no denying that the Backstreet Boys know how to make hits. My personal favorite is 'No Place.'" — Monica Sisavat, celebrity and entertainment editor
"After more than 25 years in the business, the Backstreet Boys' music has stood the test of time as their fans have grown up with them. With their ninth studio album, DNA, the Backstreet Boys reinvented themselves yet again by playing around with different styles of music. 'Breathe,' an a cappella track, is reminiscent of their early-'90s hits, but there are also influences from R&B, country, pop, rock, and hip-hop throughout. The album is perfect for old-school fans as well as the new generation of BSB fans who might be listening to their music for the first time." — Kelsie Gibson, celebrity and entertainment associate editor
15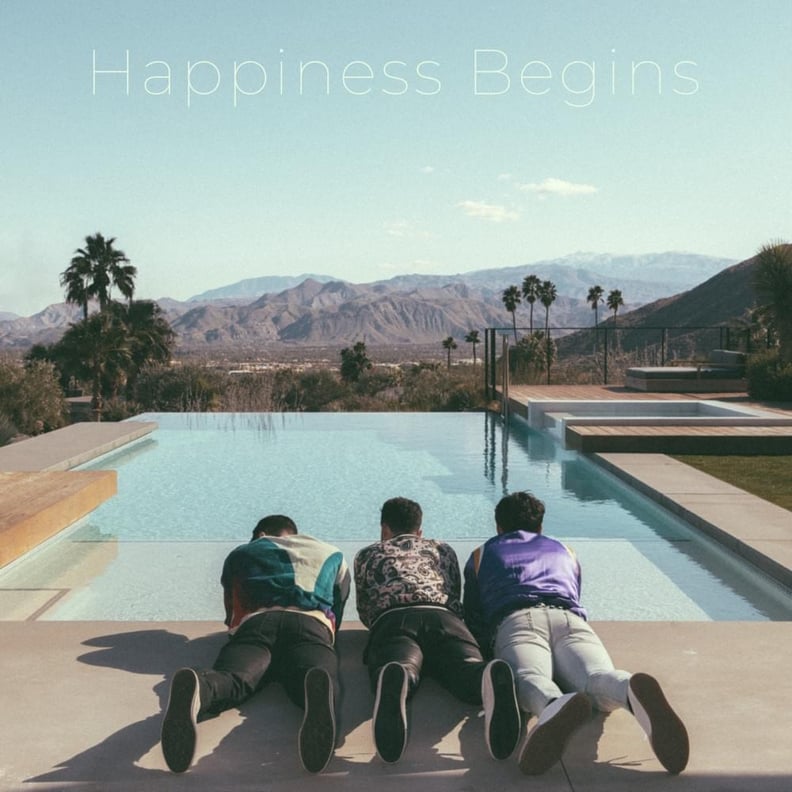 Happiness Begins by Jonas Brothers
"As an OG Jo Bros fan, I was ecstatic when they announced they were getting the band back together (no seriously, I lost my cool in the middle of the office), and their album certainly didn't disappoint. Not only does it have that classic Jonas Brothers sound I grew up listening to in middle school, but it's also the perfect blend of Nick Jonas's solo career and Joe Jonas's band, DNCE. The whole album showcases how the brothers have matured, both through their music and their personal lives." — Kelsie Gibson, celebrity and entertainment associate editor
16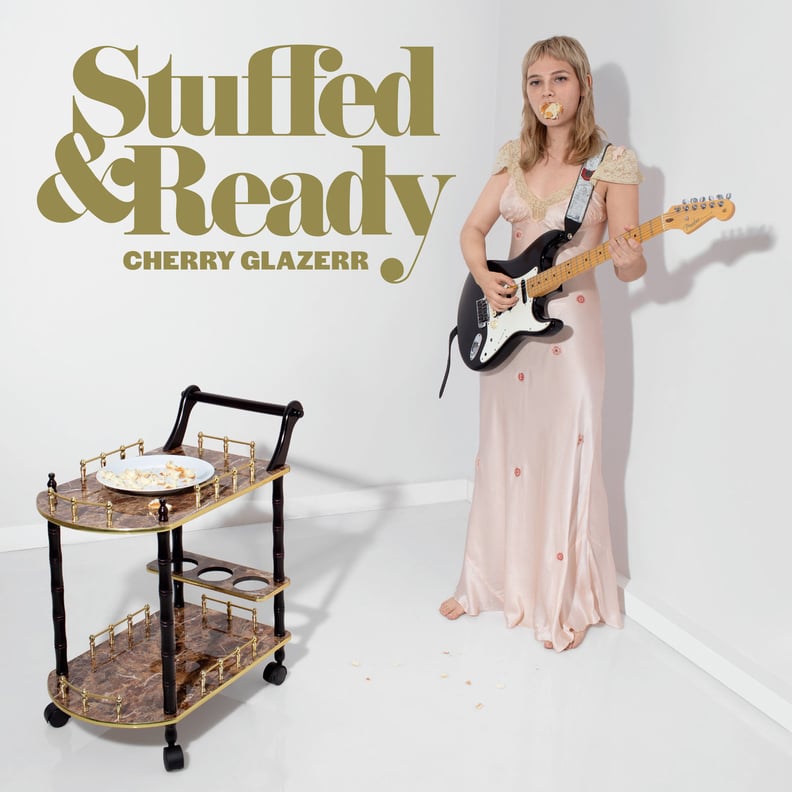 Stuffed & Ready by Cherry Glazerr
"Cherry Glazerr's latest album, Stuffed & Ready, has really helped me channel my teenage angst in a grown-up way. With pissed-off tracks like 'Daddi' and 'Juicy Socks,' it's perfect for playing through your headphones after a long day of having a 'don't mess with me' look on your face. The band balances sweet-sounding vocals with hard riffs to create a no-nonsense album that you'll want to play over and over." — Maya Berry, assistant consumer marketing coordinator
17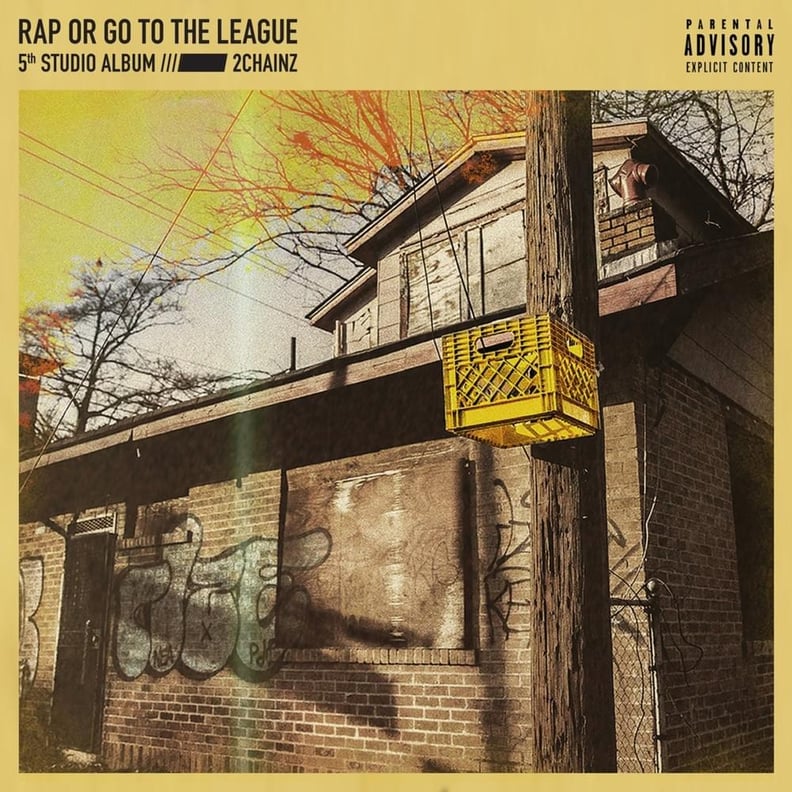 Rap or Go to the League by 2 Chainz
"This has to be 2 Chainz's best album yet; if not, it's definitely up there. It's thoughtful and stirring but adds some light components amid significant topics. Who knew calling out the NCAA for its unfair treatment of college basketball players could make for a heavy-hitting jam? (Apparently, LeBron James, who worked with 2 Chainz on the LP, knew.) My only complaint is that 'Momma I Hit a Lick' with Kendrick Lamar is too short. Then again, it could be on a never-ending loop and I'd still say the same thing — that's how much I love that song." — Brea Cubit, celebrity and entertainment assistant editor
18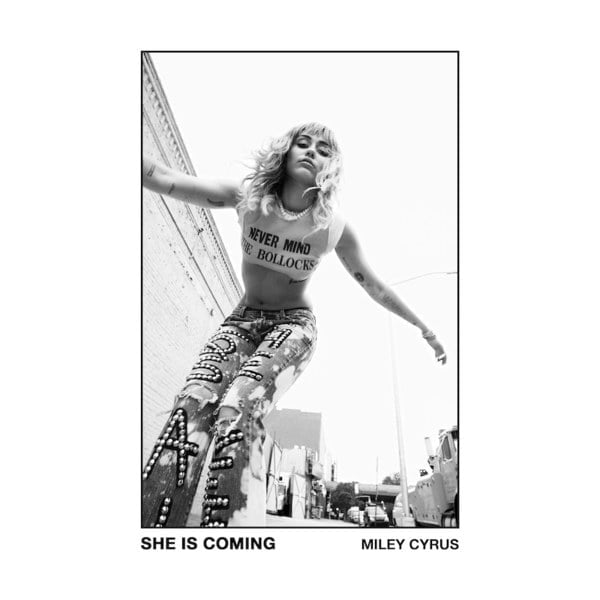 She Is Coming by Miley Cyrus
"I'll admit I was . . . dubious of Cyrus's EP based on the promo art, but then I reminded myself that she's never let me down. I enjoyed all six tracks more than I expected to, and was thankful to see Miley's powerhouse vocals front and center on a song like 'Mother's Daughter.' My favorite track, however, is 'D.R.E.A.M.,' because it's a more grown-up version of 'We Can't Stop,' and lord knows I love a depressive party anthem." — Britt Stephens, content director
19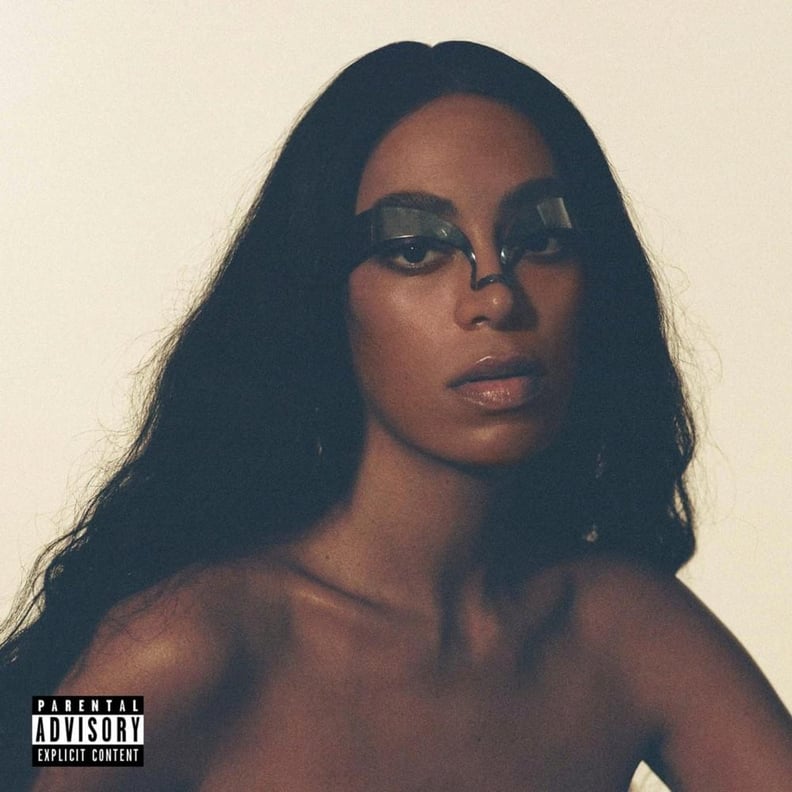 When I Get Home by Solange
"I can almost smell the cocoa butter whenever I play When I Get Home. Solange is exceptionally gifted at using her art to empower fellow members of the melanin-infused community. Every time I hear 'Almeda,' my spirits are lifted, and I feel even more proud to be a part of Black culture. Like, wow, we're really poppin'." — Brea Cubit, celebrity and entertainment assistant editor
20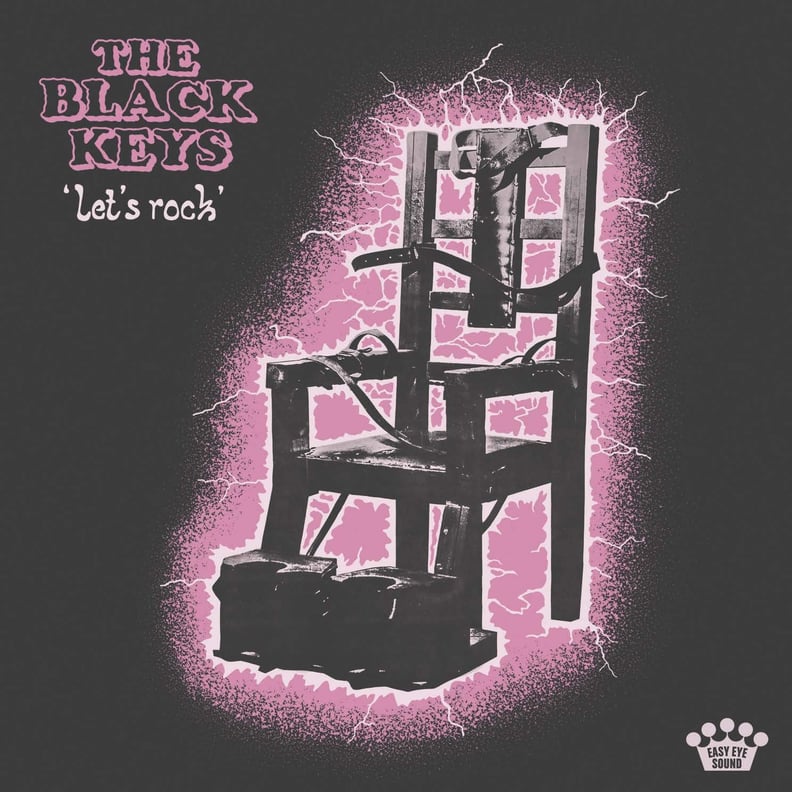 Let's Rock by The Black Keys
"I actually screamed when I heard The Black Keys were dropping a new album after what felt like an eternity since their 2014 LP, Turn Blue. But I was also scared. After five years of waiting and hoping, would the new bevy of bops live up to my expectations? The answer is a resounding yes. Rock is not dead, people! Taking tinges of classic '60s garage-band sounds in one hand and dashes of modern rock in the other, the musical duo — singer Dan Auerbach and drummer Patrick Carney — compressed the elements into an album that perfectly aligns with its title." — Brea Cubit, celebrity and entertainment assistant editor
21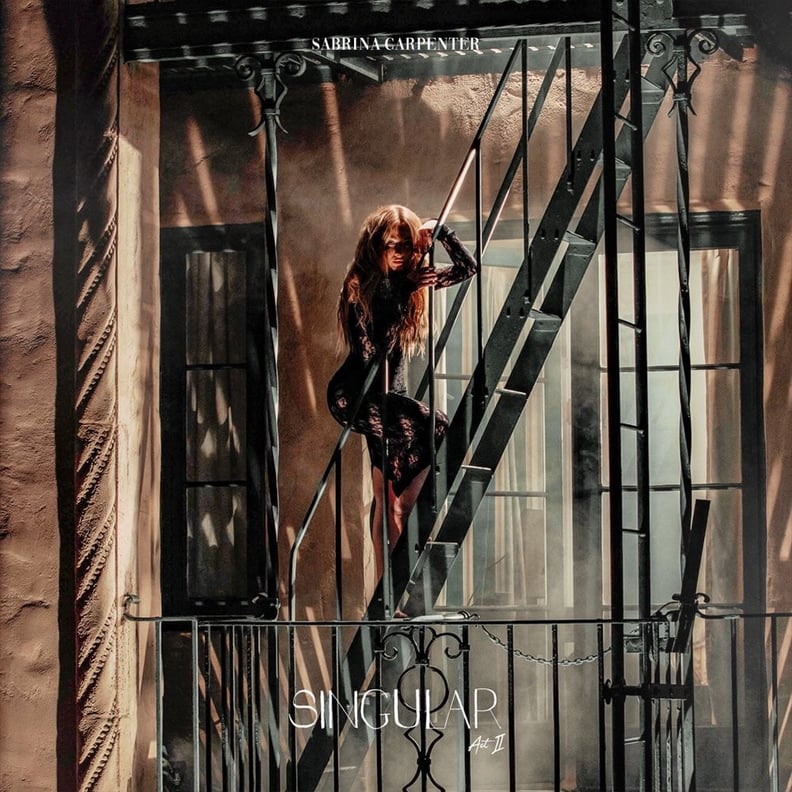 Singular: Act II by Sabrina Carpenter
"Sabrina Carpenter, my Gen Z queen. The fourth studio album from the very talented singer and actress was absolutely everything this old millennial needed in 2019. I had a ball dancing around my apartment to 'Pushing 20' (as if I'm not actually pushing toward qualifying for Medicaid), and I can't wait to see what's next for this bright young artist." — Britt Stephens, content director
22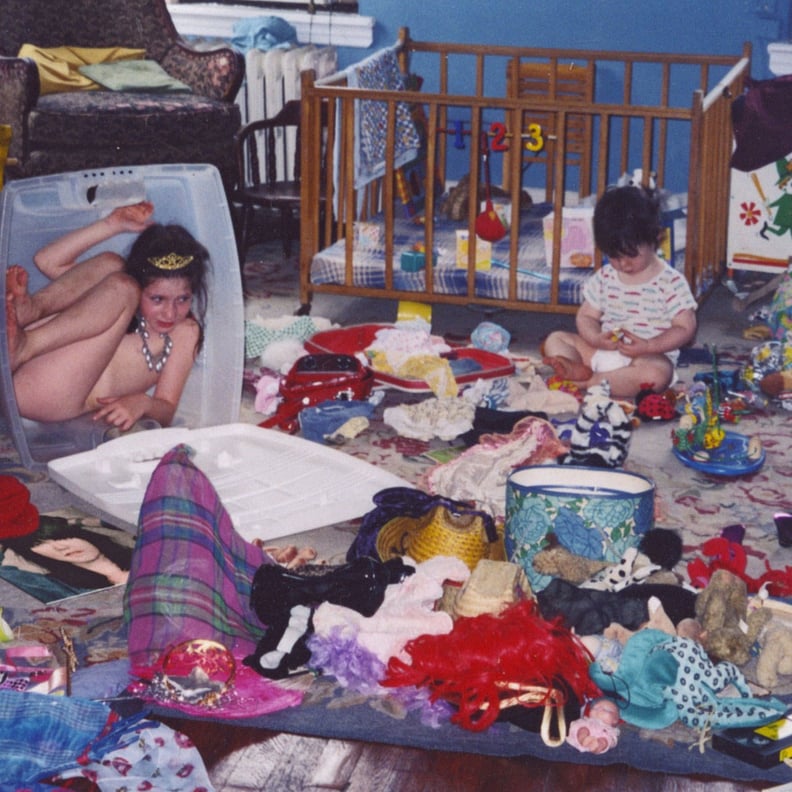 Remind Me Tomorrow by Sharon Van Etten
"With standout hits like 'Seventeen' and 'Comeback Kid,' this album is made for those days you're feeling more than a little moody. Sharon Van Etten's almost haunting voice is the ideal counterpart for the love-lost lyrics of this album, which feels like a story unfolding. Just as takeout from your favorite restaurant goes with a feel-good movie, Remind Me Tomorrow is best paired with a rainy day and your most comfortable pair of sweatpants. If you find yourself getting too into your feelings, well that's on you." — Nora Smith, senior social media and partnerships coordinator
23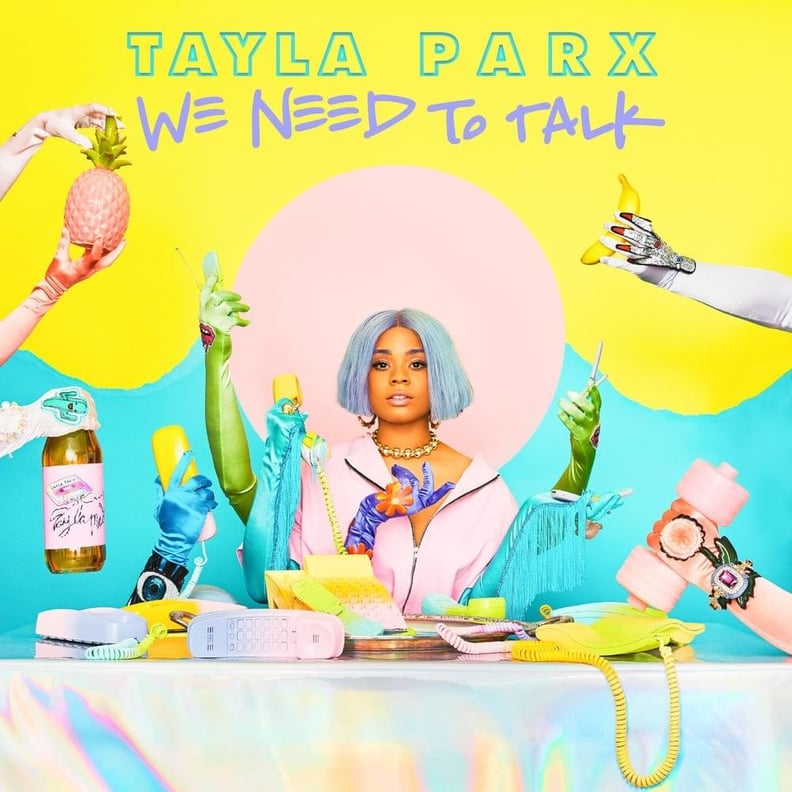 We Need to Talk by Tayla Parx
"Tayla Parx is behind some of your favorite jams from several well-known artists, and We Need to Talk demands you put some respect on her name. The eclectic mix of R&B and poppy tunes is enough for several replays. My personal favorite is 'Rebound,' which features Joey Bada$$." — Mekishana Pierre, entertainment assistant editor
24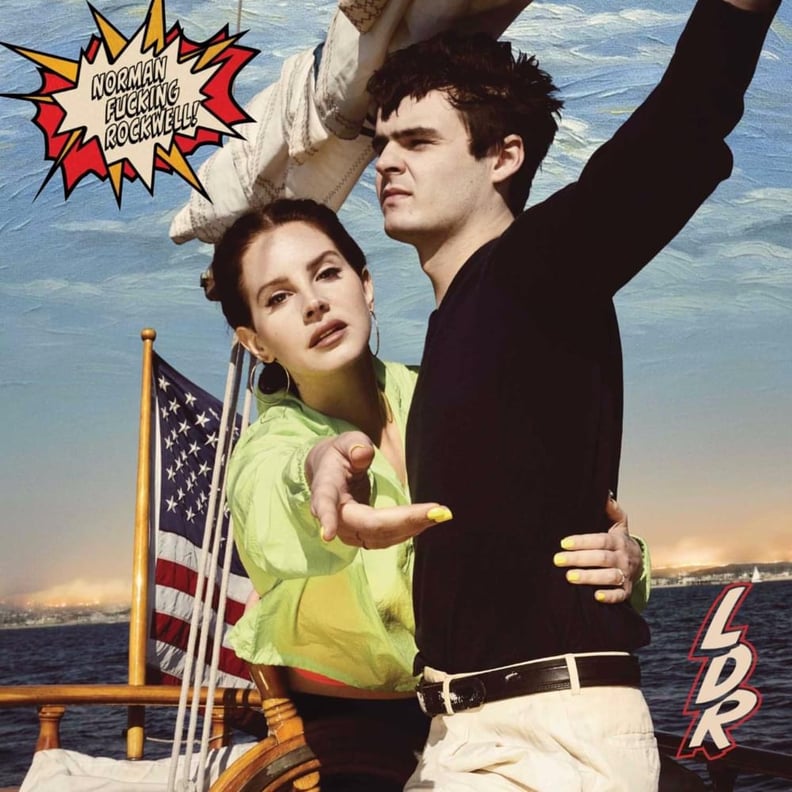 Norman F*cking Rockwell! by Lana Del Rey
"Anyone who has ever doubted Lana Del Rey was likely silenced by her critically acclaimed (and now Grammy-nominated!) sixth studio album. Del Rey flexes her songwriting skills and exhibits growth on reflective songs like 'The Greatest' and crushing album closer 'Hope Is a Dangerous Thing For a Woman Like Me to Have — but I Have It,' while songs like 'F*ck It, I Love You' still feel reminiscent of the irreverent star we were introduced to nearly a decade ago. Norman F*cking Rockwell! will leave you looking forward to what she'll do in the next one." — Kelsey Garcia, trending and viral features editor
25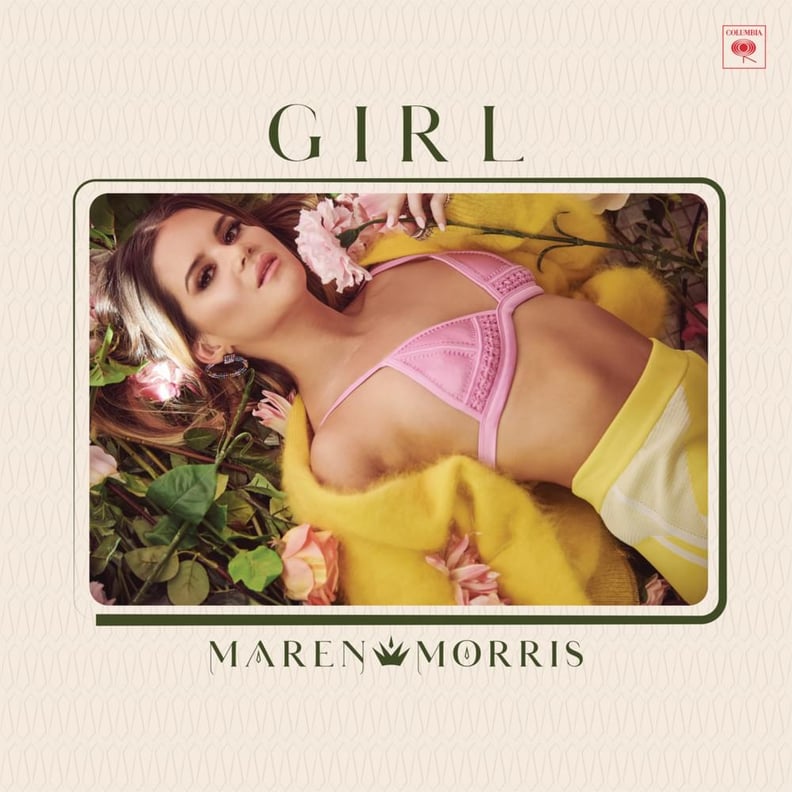 Girl by Maren Morris
"Maren Morris's sophomore album was definitely worth the three-year wait. Girl does an incredible job showcasing Morris's growth and maturity, both musically and in the singer's personal life. The title track has become a go-to whenever I need a pick-me-up, and her single 'The Bones' is just as uplifting. Songs like 'Make Out With Me' and 'RSVP' might seem like a far cry from Morris's debut album, Hero, but hey — your girl has grown up." — Britt Stephens, content director
26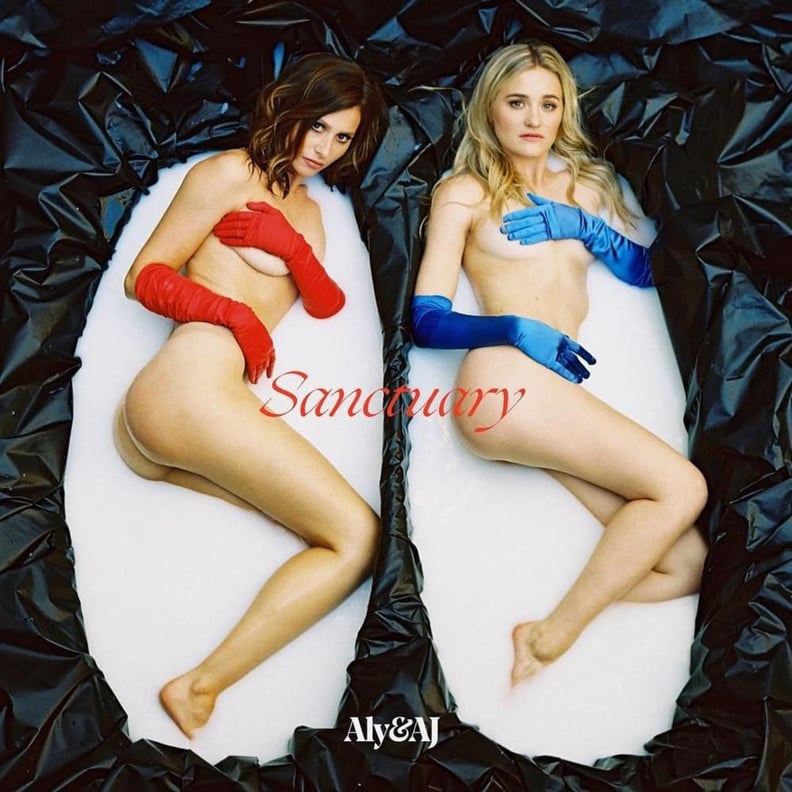 Sanctuary by Aly & AJ
"My only critique about Aly & AJ's Sanctuary is that I wish the EP were longer. Not only are the lyrics so smart, but the songs are so freaking catchy! After releasing their 1980s-inspired Ten Years EP in 2017, Sanctuary takes things up a notch with synth-pop tracks like 'Church' and 'Don't Go Changing.' From their Disney Channel days to now, you can really tell that the sisters have found their rhythm as artists." — Kelsie Gibson, celebrity and entertainment associate editor
27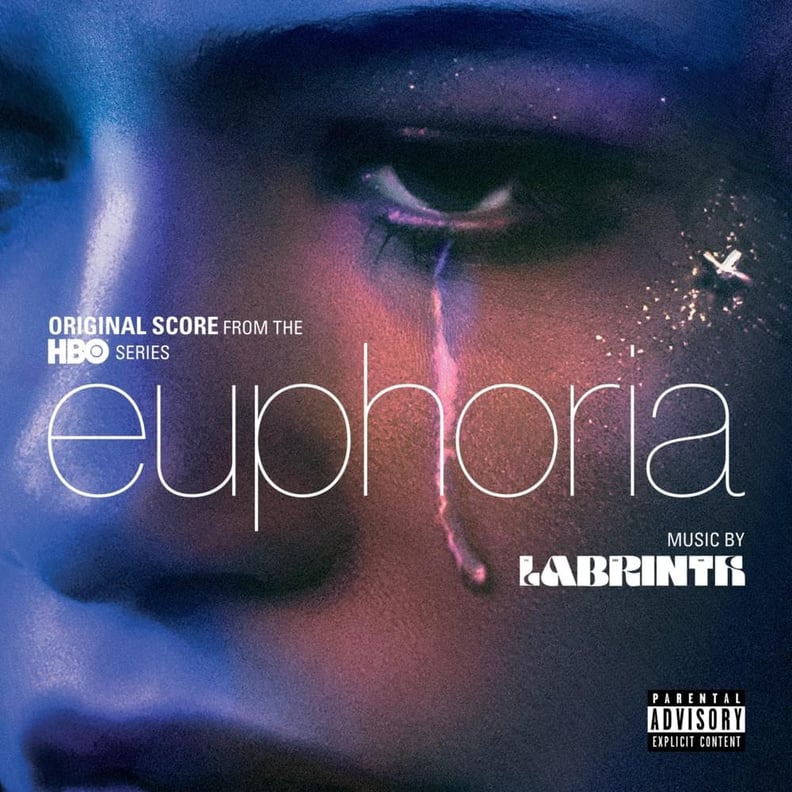 Euphoria (Original Score From the HBO Series) by Labrinth
"I can't think of a single artist right now that has the same aptitude for sonic storytelling as Labrinth. His vocation and Euphoria's narrative were a match made in heaven, as evidenced by this beautiful score (arguably the best one of the year). Not only do the songs make me think of certain scenes from the HBO drama, but they also spur my imagination. The tunes are so evocative, I often find myself creating my own storylines and getting lost in those musings. And don't get me started on 'Nate Growing Up' and 'Still Don't Know My Name' — chills!" — Brea Cubit, celebrity and entertainment assistant editor
28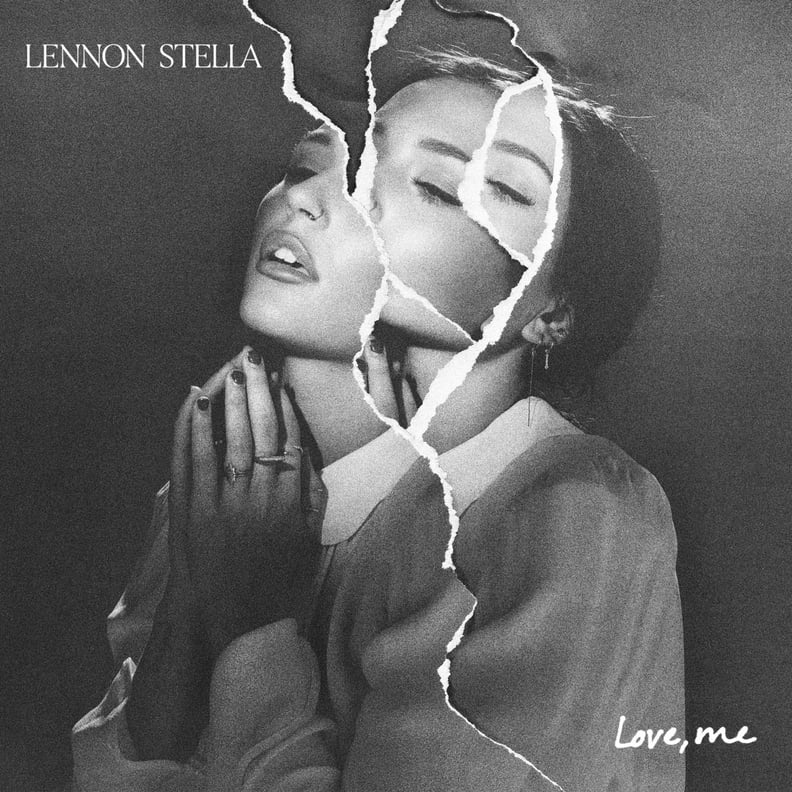 Love, Me by Lennon Stella
"Every time I listen to Love, Me by Lennon Stella, I discover a new favorite song. The whole album makes you want to bob your head and sway to the beat (in fact, I did exactly that when I saw her live on the World War Joy Tour with 5 Seconds of Summer and The Chainsmokers). And don't even get me started on the catchy lyrics. If I was going through a breakup right now, this would definitely be my go-to album. Based on the glimpse we've gotten from the EP, I can't wait to hear what else Lennon Stella has in store." — Kelsie Gibson, celebrity and entertainment associate editor
29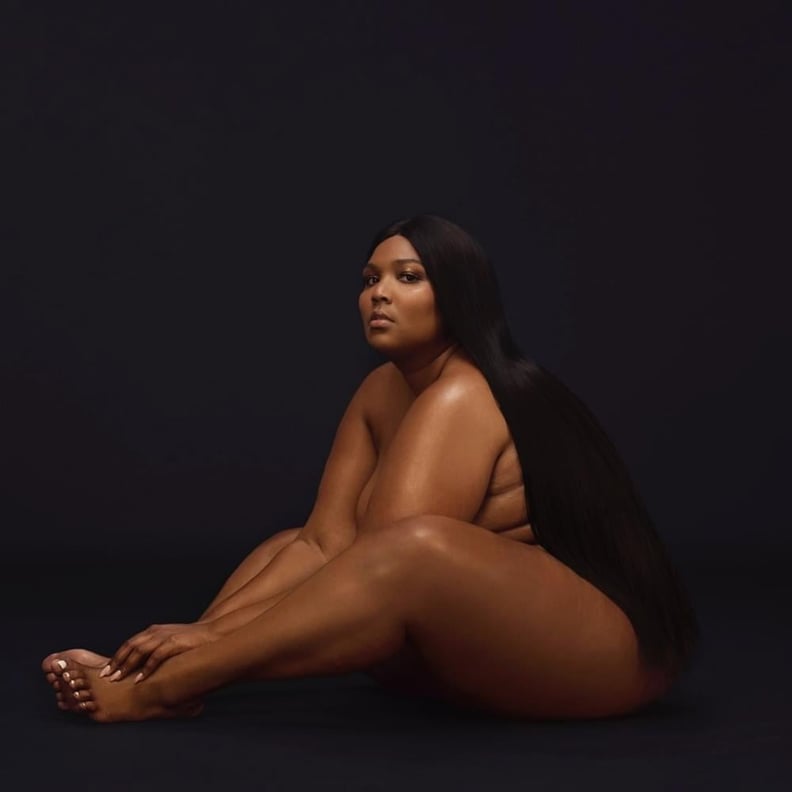 Cuz I Love You by Lizzo
"To say that Lizzo had a great 2019 is probably an understatement, but what a great 2019 she had, right? I'm truly thrilled that Lizzo finally got the shine she deserves this year, and Cuz I Love You will pretty much slap forever. Thanks to its self-confident pop anthems and soul-inflected slow jams, it only took one spin for me to feel ready to take on the world, Lizzo-style." — Britt Stephens, content director
30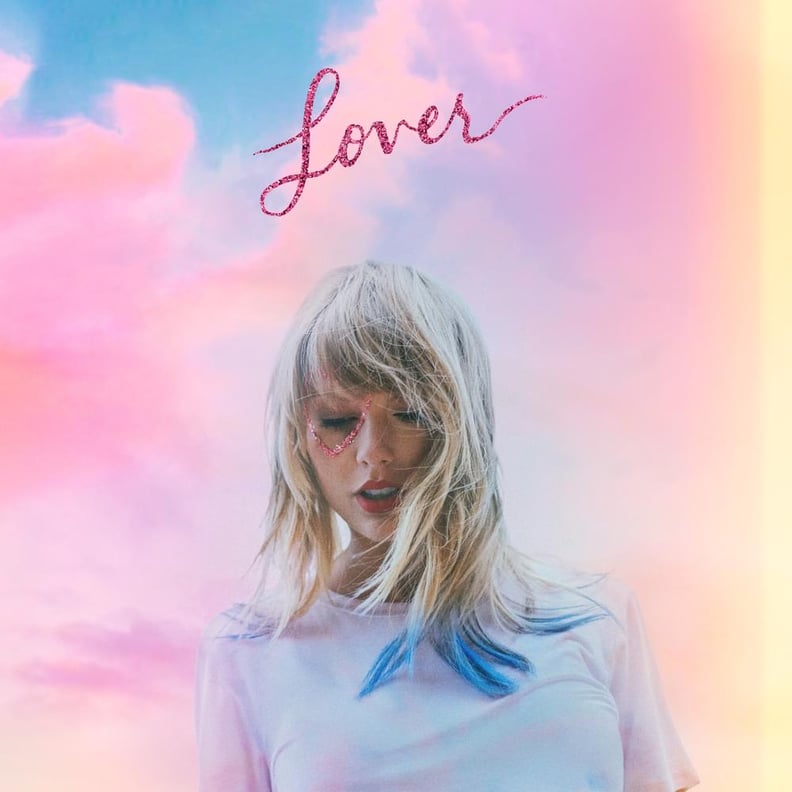 Lover by Taylor Swift
"I'm not gonna lie, when Taylor Swift first announced that she was releasing an album about love, I was worried. Over the years, Swift's music has quite literally been the soundtrack of my life, and since I'm not in a relationship at the moment, I was nervous that I wouldn't connect with Lover on the same level that I had with her past albums. Boy was I wrong. While the album is about love at its core, it's also about stepping into the daylight and not letting your past mistakes, current struggles, or fears define you. On top of the relatable theme, the album also features some of Swift's best songwriting to date (see: the bridge to end all bridges on the title track)." — Kelsie Gibson, celebrity and entertainment associate editor
31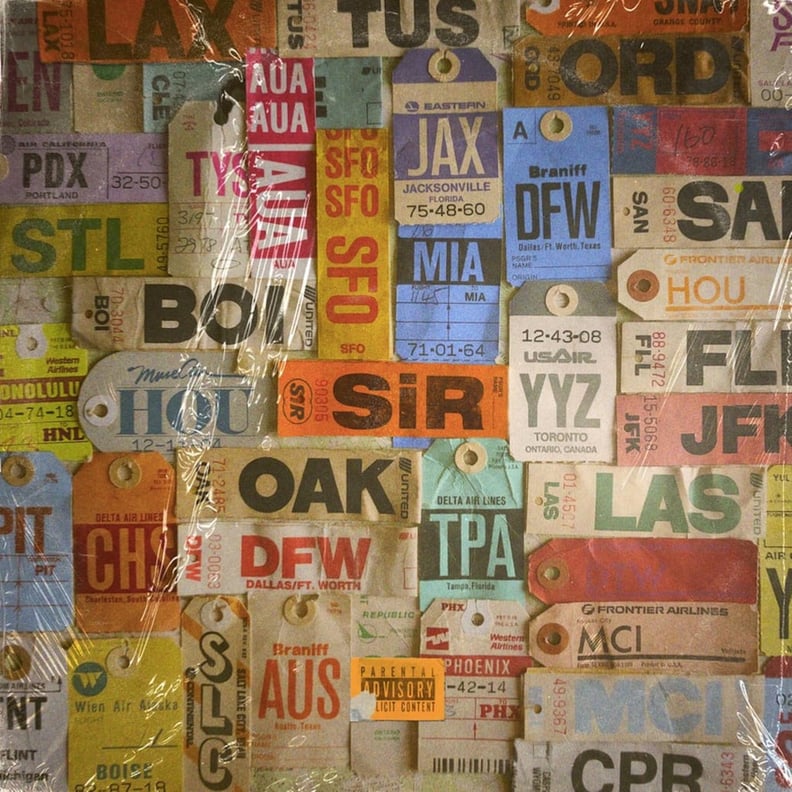 Chasing Summer by SiR
"This album from alt-R&B singer SiR is an ideal mix of all my faves: there are shades of Channel Orange-era Frank Ocean on the heart-wrenching 'LA Lisa,' bits of 6lack on the romantic 'Fire,' and 'New Sky' definitely gets me up and grooving like a Leon Bridges song would. But 'John Redcorn' is undoubtedly my favorite track — it's such a great sad-girl bop. Overall, Chasing Summer is perfect from start to finish." — Britt Stephens, content director
32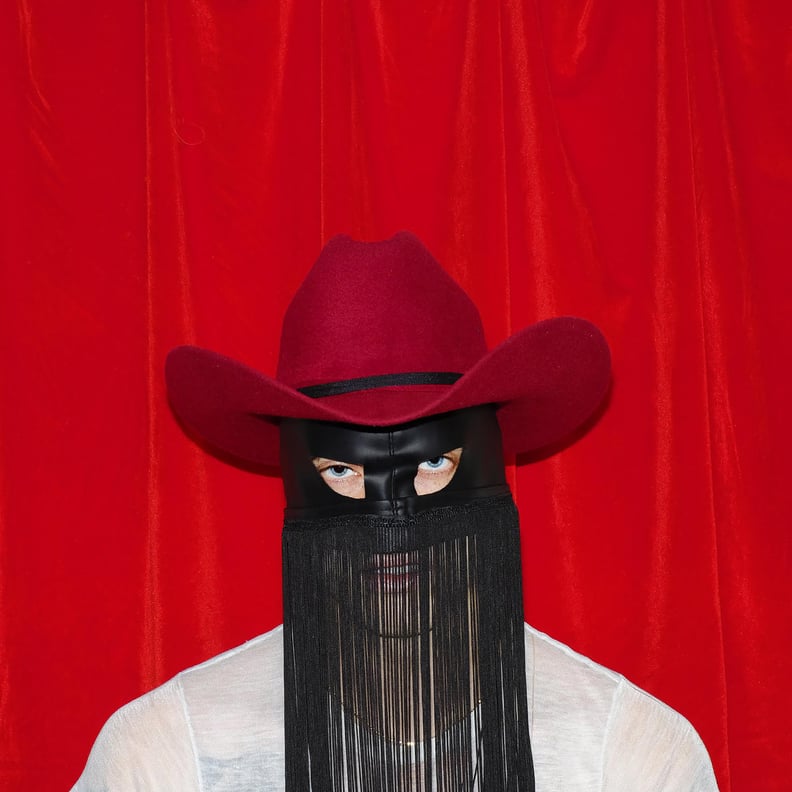 Pony by Orville Peck
"Orville Peck came out swinging with his debut album, Pony. In a genre that is so often characterized by blatant machismo culture, Peck flips that stereotype on its head, singing about the melancholy of a gay cowboy. This album perfectly encapsulates the feeling of being a lonely, lost wanderer, with Peck's deep voice coating the listener like a warm blanket. There's something to be said about Peck's ability to make his music feel so relatable; sure, I may not be a cowboy, but I'll be damned if life doesn't feel like the Wild West from time to time. Sometimes you just need a deep-voiced cowboy with punk roots to sing an antilove song to you, and Orville Peck is here to do exactly that." — Nora Smith, senior social media and partnerships coordinator
33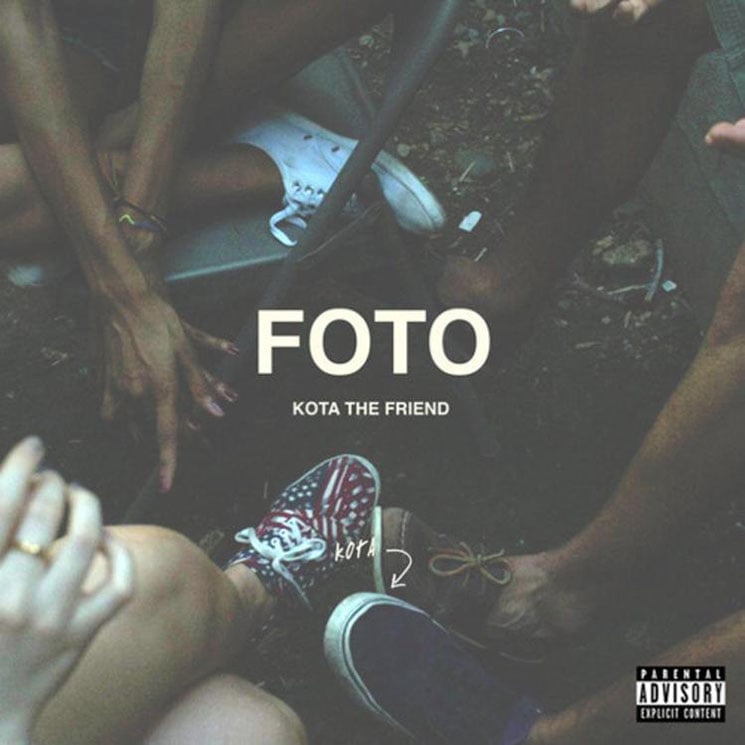 Foto by Kota the Friend
"Brooklyn rapper Kota the Friend's debut album absolutely needs to be listened to sequentially and all the way through — the pacing is just perfect. Foto tackles issues of self-esteem, love, and family against mellow beats and with introspective and insightful lyrics. Songs like 'Solar Return' and 'For Colored Boys' act as love letters to the rapper's young son, and the heartbreakingly honest 'Bagels' explores confident confessions of insecurity. 'Alkaline' and 'Backyard' are also favorites — they're upbeat and fun to dance to, but the lyrics will still make you think. I've been listening to this album (in order!) nonstop." — Britt Stephens, content director
34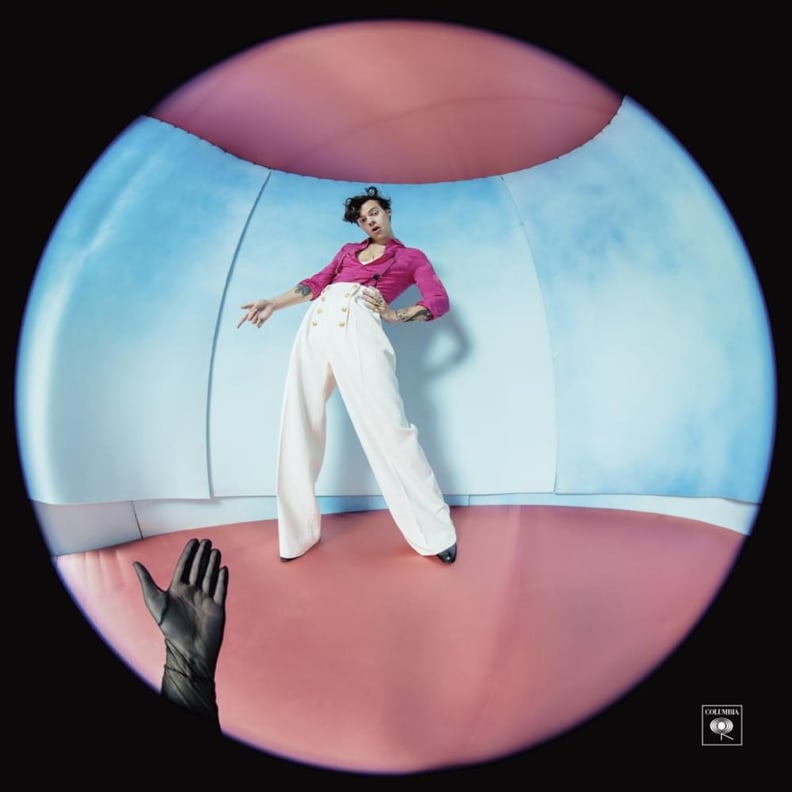 Fine Line by Harry Styles
"Fine Line is nothing I expected and everything I wanted out of a second album from Harry Styles. The album takes you on a journey through being in love, getting your heart broken, and picking up the pieces. 'Cherry,' which features a voice note from Styles's ex-girlfriend, Camille Rowe, will particularly hit you right in your feels, but once you've cleaned up your tears, you absolutely must listen to 'Treat People With Kindness.' The upbeat track would be right at home on a Broadway stage with its positive message about being kind, and I absolutely love it. The best part is that every song on this album is just really damn good." — Hedy Phillips, celebrity and entertainment voices editor
35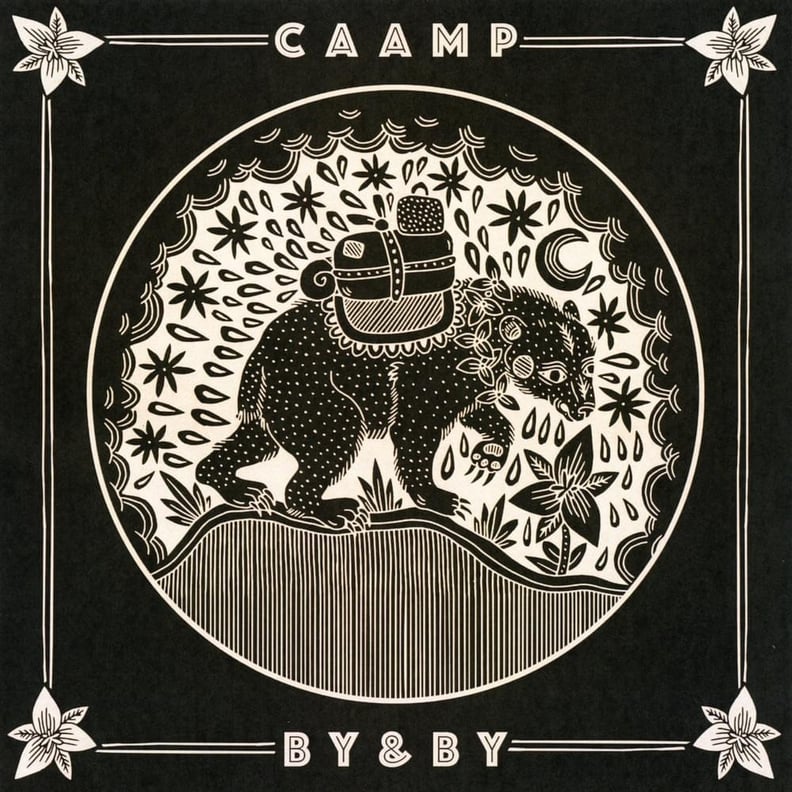 By and By by Caamp
"In a time when the charts are dominated by rap and pop, Caamp's By and By is the sweetest of escapes. The folk band, which originated as duo Taylor Meier and Evan Westfall in the homey Appalachian hills of Athens, OH, has since added Matt Vinson on bass and Joe Kavalec on keys. Their authentic, grassroots sound is a steady balance of Westfall's mystical banjo melodies and Meier's gritty-yet-goosebump-inducing vocals. The 12-track record is a loyal follow-up to their past records, Boys and Caamp, keeping the same overlying theme of hometown gratitude, notably on tracks 'Feels Like Home,' and 'Of Love and Life.'
"When performing live, Meier takes the stage solo for the intimate track 'Moonsmoke,' but just when the audience is about to burst into tears, the band has them jumping and dancing to the undeniably catchy 'Peach Fuzz.' They recently made their late-night television debut with a performance of the title track on Jimmy Kimmel Live, which I've probably watched 85 times. If you're someone who claims to not like folk music, I suggest listening to Caamp before writing off the genre once and for all. They're just that good." — Maggie Boyle, editorial intern
36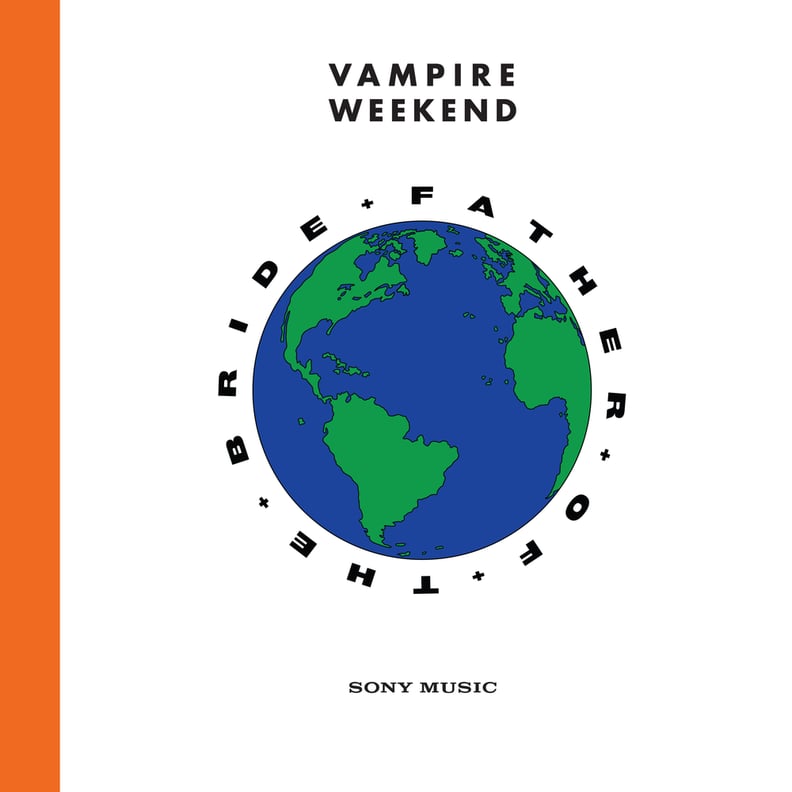 Father of the Bride by Vampire Weekend
"Vampire Weekend's long-awaited fourth studio album finally dropped in May 2019, and boy, was it worth the wait. Holding a total of 18 songs (the band's lengthiest tracklist thus far) and just under 58 minutes long, Father of the Bride was instantly a hit among fans and critics, receiving Grammy nominations for both album of the year and best alternative album. The sound of this album isn't a huge departure from those of the band's last three, but the songs' lyrics are more polished and centralized, no doubt in large part due to the fact that the band's last studio album was released in 2013.
"Standout tracks include 'Harmony Hall,' 'This Life,' and 'Sunflower' — which features Steve Lacy on guitar — as well as 'Hold You Now,' which was created in collaboration with Danielle Haim." — Kelsey Kennick, editorial operations manager
37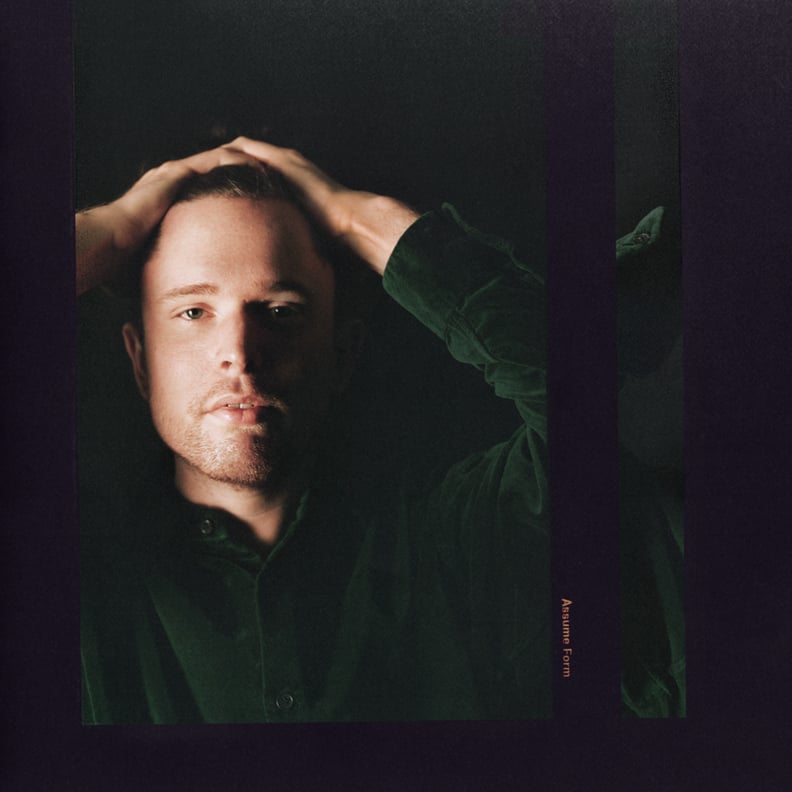 Assume Form by James Blake
"There's a lot to love about James Blake's fourth studio album about, well, love. Since his debut in 2011, Blake has become known for his heartbreaking electronic songs — 'crying in the club' would be a fairly accurate way to describe his unique genre. Though Assume Form still has languid bangers for people who discovered his music by way of frequent collaborators like Kendrick Lamar and Travis Scott — who appears on 'Mile High' — the album is more an unabashed celebration of romance, intimacy, and all those wonderfully clichéd feelings." — Kelsey Garcia, trending and viral features editor
38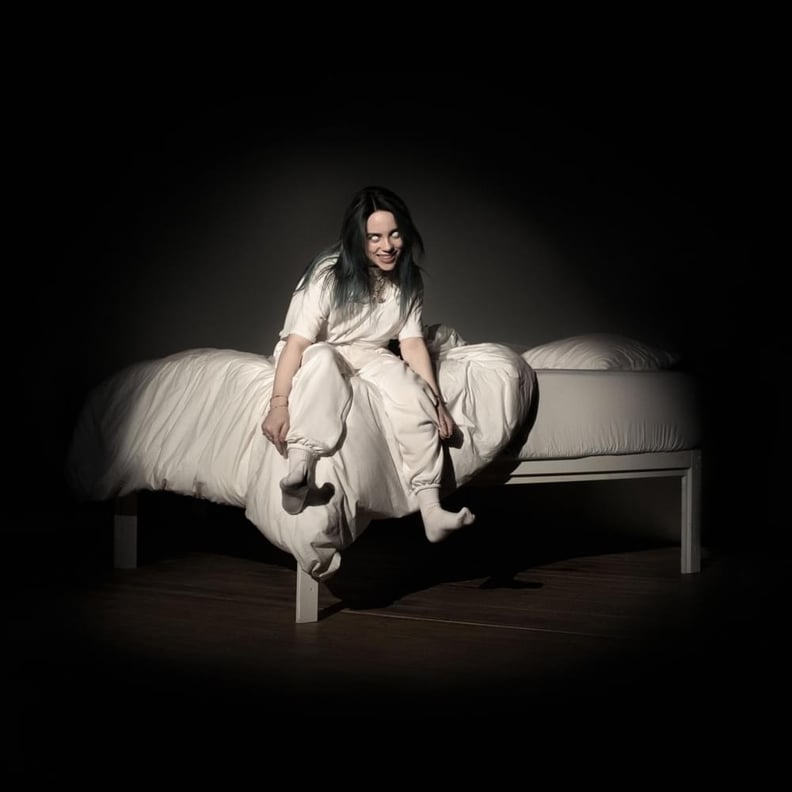 When We All Fall Asleep, Where Do We Go? by Billie Eilish
39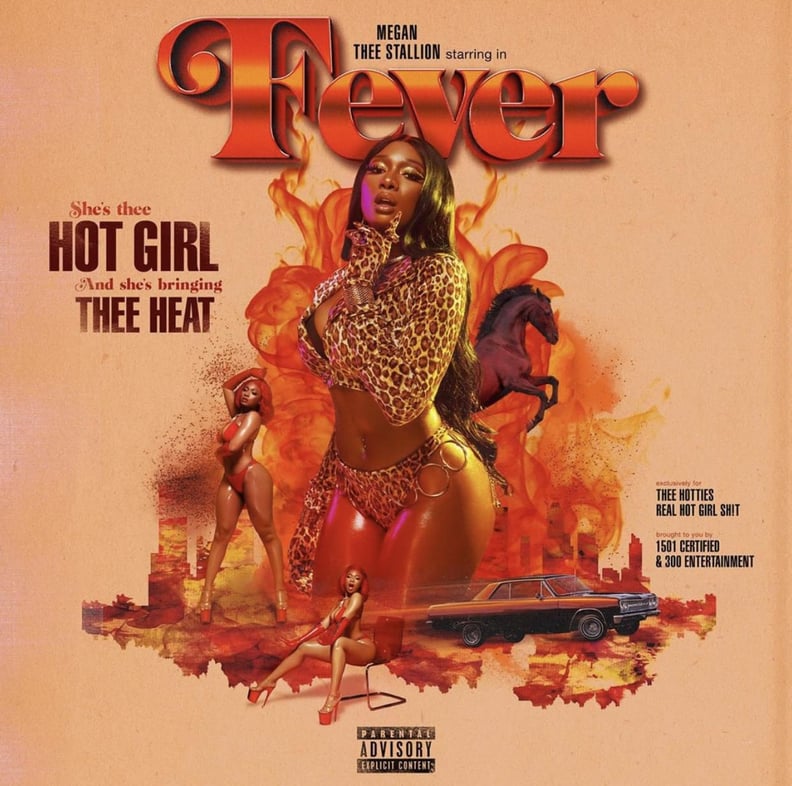 Fever by Megan Thee Stallion
"Megan didn't just release a mixtape, she created a movement! While some treated 'Hot Girl Summer' as a fun anthem to get buck to, Megan's fans know exactly what it's about — being true to yourself and living your truest life, regardless of what others may think of you. That attitude is echoed in every track on Fever, which is so vivaciously bold and nonchalantly in-your-face. If you're ever confused about Megan's message — which usually tends to befuddle the most clueless of folks — replay 'Realer,' 'Money Good,' and 'Cash Sh*t' for a reeducation." — Mekishana Pierre, entertainment assistant editor
40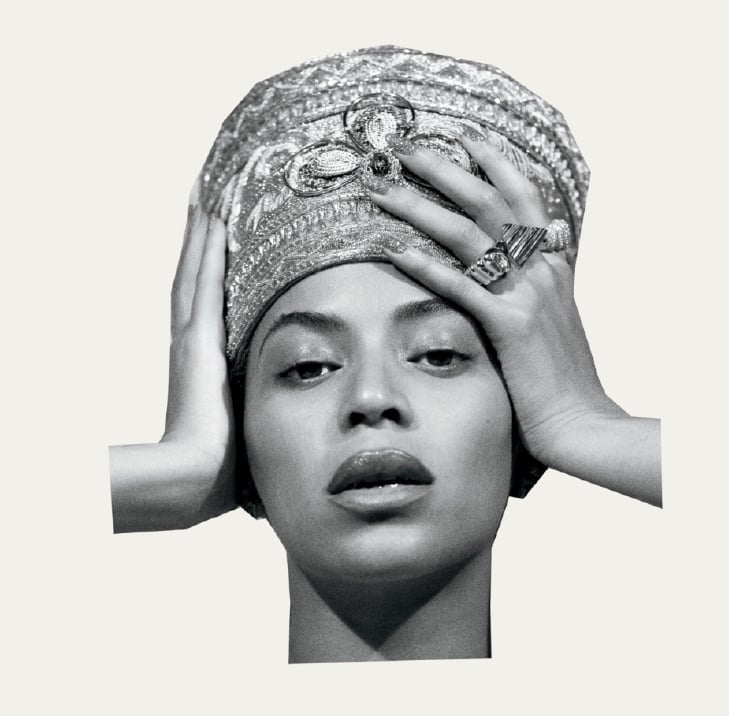 Homecoming: The Live Album by Beyoncé
"Listen, the Homecoming documentary was enough of a gift to last the next several years, so you can imagine my delight when Beyoncé blessed me with a live album on top of it. The 40-track album puts you front and center at Beychella, and I've even memorized the cameos and audience reactions. I will listen to this album at every turn, and it's become my favorite thing to jam to while on a run. Seriously, blast Homecoming: The Live Album from start to finish during your next run — I dare you not to feel like Queen Bey herself." — Britt Stephens, content director
"When I say my life is exponentially better because of this album, I'm not kidding. Homecoming is my musical medicine. If I'm feeling happy, sad, doubtful, anything, I just need to blast this Coachella collection, and I'm instantly on cloud nine. The sequence from 'Bow Down' to 'Top Off' is my go-to listen when I need a reminder that I'm a queen put on this earth to conquer anything I want, just like Beyoncé." — Brea Cubit, celebrity and entertainment assistant editor
41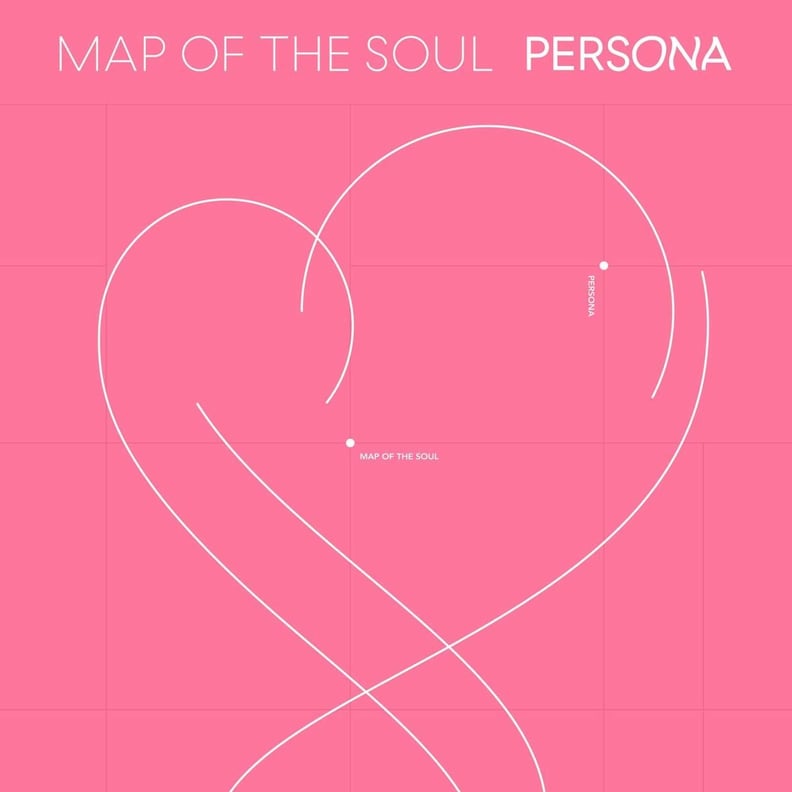 Map of the Soul: Persona by BTS
"I'm new to the world of BTS, but I am here to stay. For me, the highlight of Map of the Soul: Persona is 'Mikrokosmos.' It's a dreamy song with a driving beat that just makes you freakin' smile. It transports me back to MetLife Stadium, where it was the jam for all BTS ARMY members in attendance to wave their ARMY Bombs (they're light-up globes on sticks, for those of you not in the know) in sync. I've always been a fan of boy bands. When my beloved One Direction went on hiatus, I feared that I would struggle to find a new love, but this album just slotted BTS into that role." — Hedy Phillips, celebrity and entertainment voices editor
42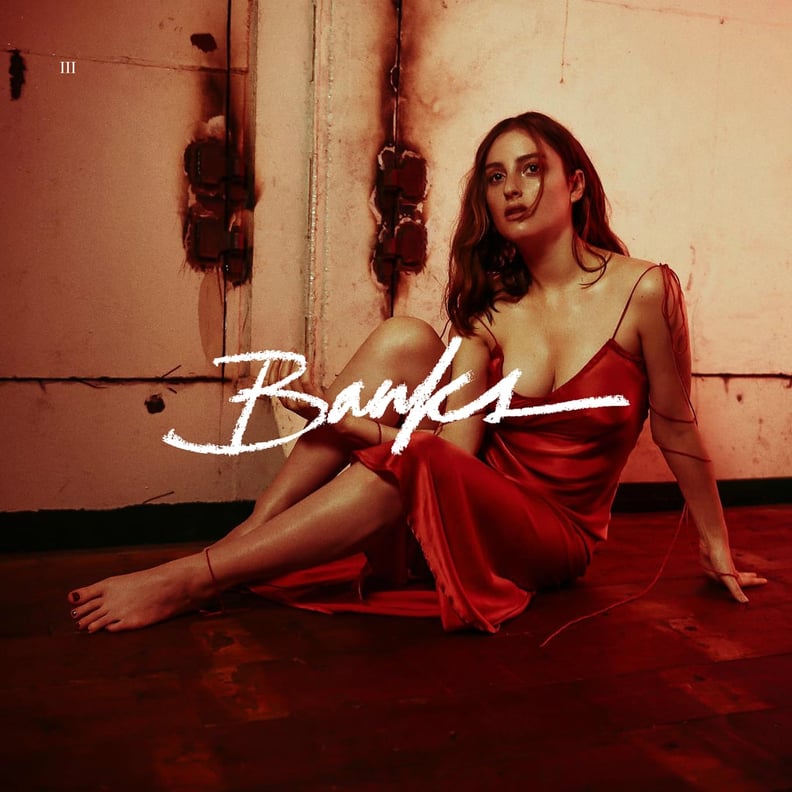 III by Banks
"Warmer weather tends to bring the elusive f*ckboy out of its dark, wet cave, and Banks's third album, which dropped in July, couldn't have come at a better time. If you're in the mood for pulsating guitar riffs and tortured-yet-phlegmatic lyrics, this is an album you'll enjoy all the way through. The standout track for me — and the one I was most excited to hear her perform live — is 'Stroke,' because it's your classic tune about dating a narcissist." — Britt Stephens, content director
43
Hollywood's Bleeding by Post Malone
"Just one year after Post Malone released his Beerbongs & Bentleys album, the 24-year-old rapper unveiled his third studio album, Hollywood's Bleeding, which truly shows off his vocal range. Among the 17-song album are six singles that garnered applause-worthy accolades, like when 'Circles' hit No. 1 on the Billboard Hot 100 chart. My personal favorites? 'On the Road,' which took about 30 seconds of initial listening before I slammed that heart on Spotify, and 'Internet,' which was produced by Kanye West.
"Although Post tends to keep his personal life private, he opens up about his past failed relationships in songs like 'A Thousand Bad Times' and 'Goodbyes.' Whether he's singing about love, expensive watches, or the impact of fame, his level of passion remains the same throughout the album, and it makes for some seriously catchy songs. (Bonus points for alerting his young fans to the genius of Ozzy Osbourne, who, along with Travis Scott, is featured on 'Take What You Want.')" — Perri Konecky, trending and viral features editor
44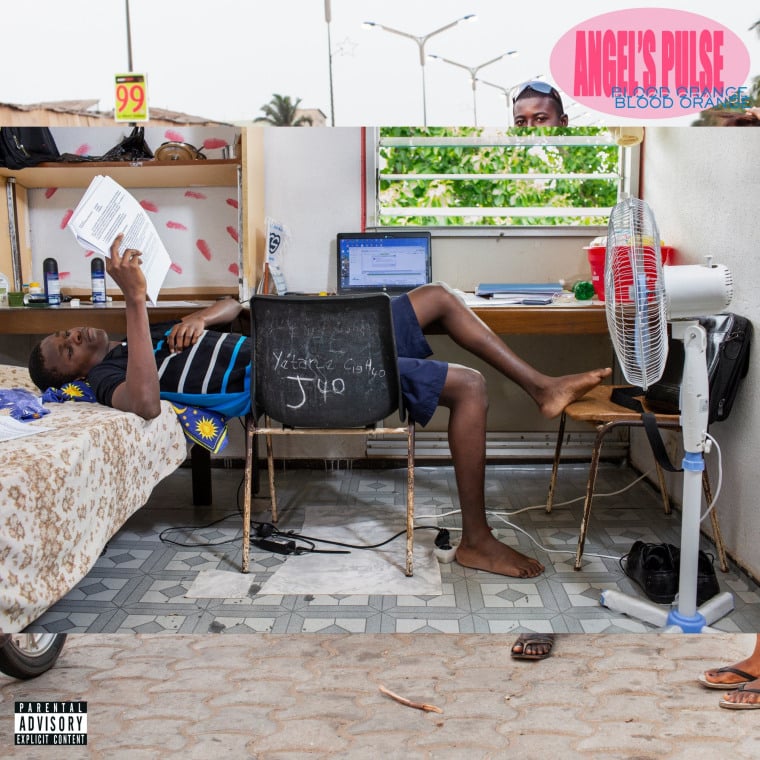 Angel's Pulse by Blood Orange
"If we want to talk about albums I listened to all Summer long, Blood Orange's dreamy mixtape would be at the top of that list. It's truly perfect for listening to on a slow, warm evening, highlighting Dev Hynes at his very best — especially on 'Tuesday Feeling (Choose to Stay),' which will have you craving a beach day and an Aperol Spritz." — Britt Stephens, content director
45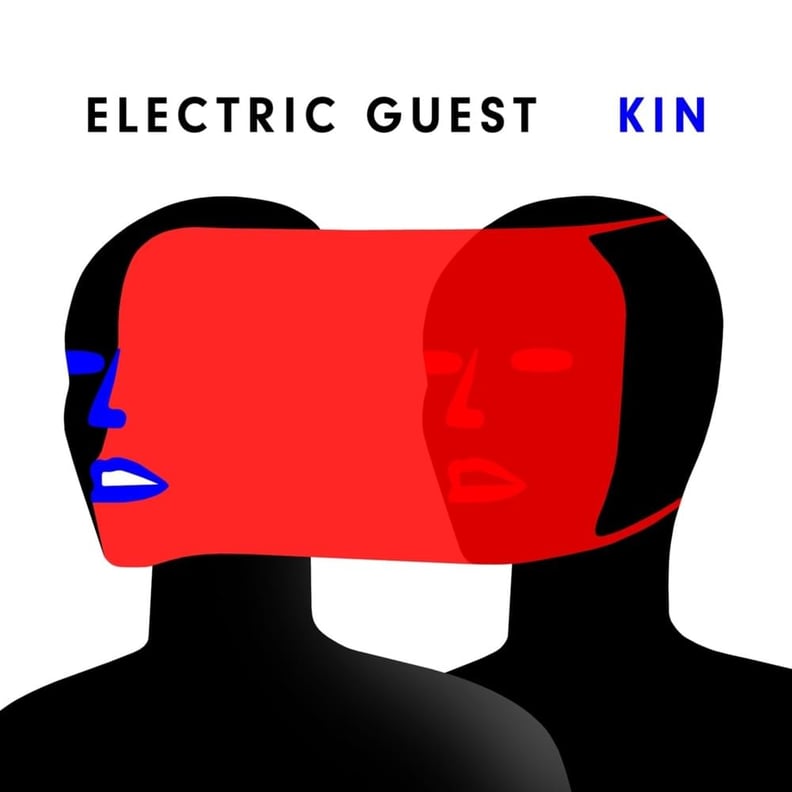 Kin by Electric Guest
"I couldn't rave more about this band or this album if I tried. The Los Angeles pop duo Electric Guest, made up of singer Asa Taccone and drummer Matthew Compton, followed up 2017's Plural with an 11-track record that, for me, raised the bar for indie-pop music. Taccone's signature falsetto vocals, which first caught my attention in their 2017 hit 'Oh Devil,' are back and better than ever, hitting new highs on tracks like 'More' and 'Dollar.'
"Despite the overall upbeat vibe of the album, the lyrics hold a deeper message. Life and culture in Los Angeles is without a doubt an underlying theme throughout the album, emphasizing the ways in which the bandmates cling to their familial roots (hence: the album title) despite their fame and inevitable venture into the exclusive world of the LA music scene. If you think you've never heard of these guys, you can hear Taccone's undeniable influence on Portugal. The Man's Grammy-winning hit 'Feel It Still,' which he co-wrote. Whether it be on the hook, the chorus, or the verses, every single song on the record has a standout moment that makes you stop what you're doing and say to yourself, 'Damn, that's cool.'" — Maggie Boyle, editorial intern
46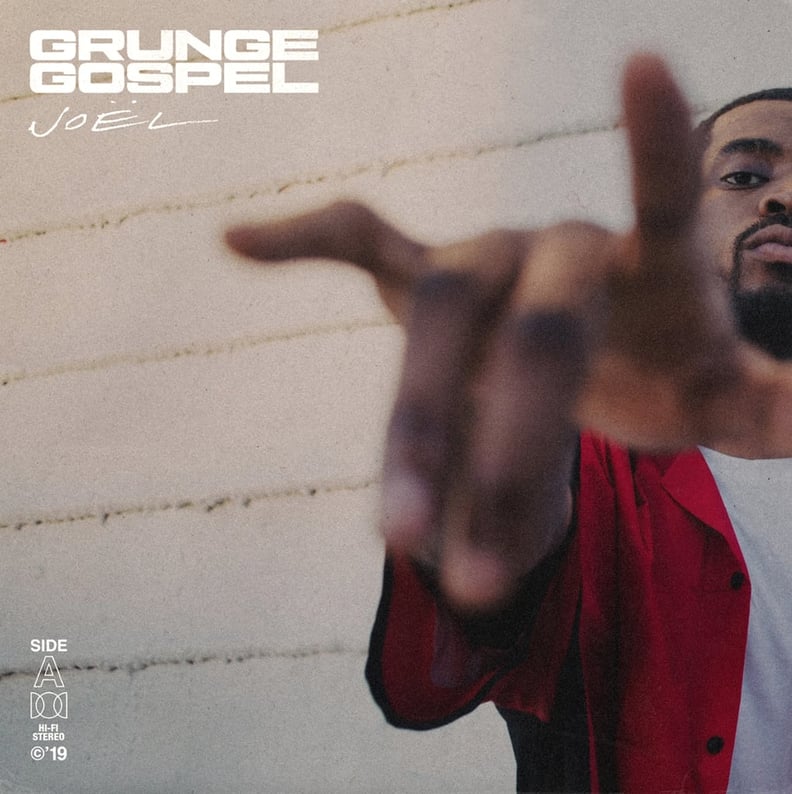 Grunge Gospel: Side A by Joël
"The short-and-sweet debut EP from Toronto-based singer Joël is 20 minutes of pure, soulful goodness. I was hooked on his singles 'Vent' and 'Everything's Cool,' but the full project truly gave me everything I needed this year. I'm ready for Side B whenever Joël is!" — Britt Stephens, content director
47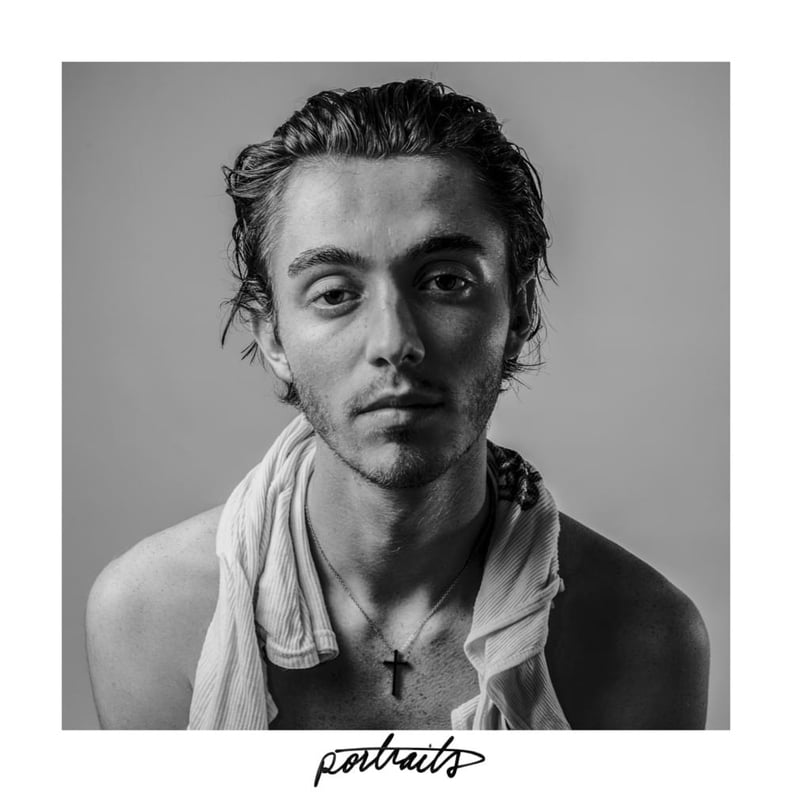 Portraits by Greyson Chance
"What I love about Greyson Chance's Portraits is how open and raw every single song is, in the most beautiful way. In 'Seasons Nineteen,' he sings about moving forward and stabs you right in the heart with the line, 'I wish he would love me in the way that I loved him.' It's relatable and beautiful and painful, and with Chance's incredible voice putting it all together? Masterpiece." — Hedy Phillips, celebrity and entertainment voices editor