Enola Holmes: Why Is Viscount Tewksbury Being Chased?
The Reason Behind Viscount Tewksbury's Chase in Enola Holmes Is Elementary, My Dear Reader
Watch out! This post contains spoilers.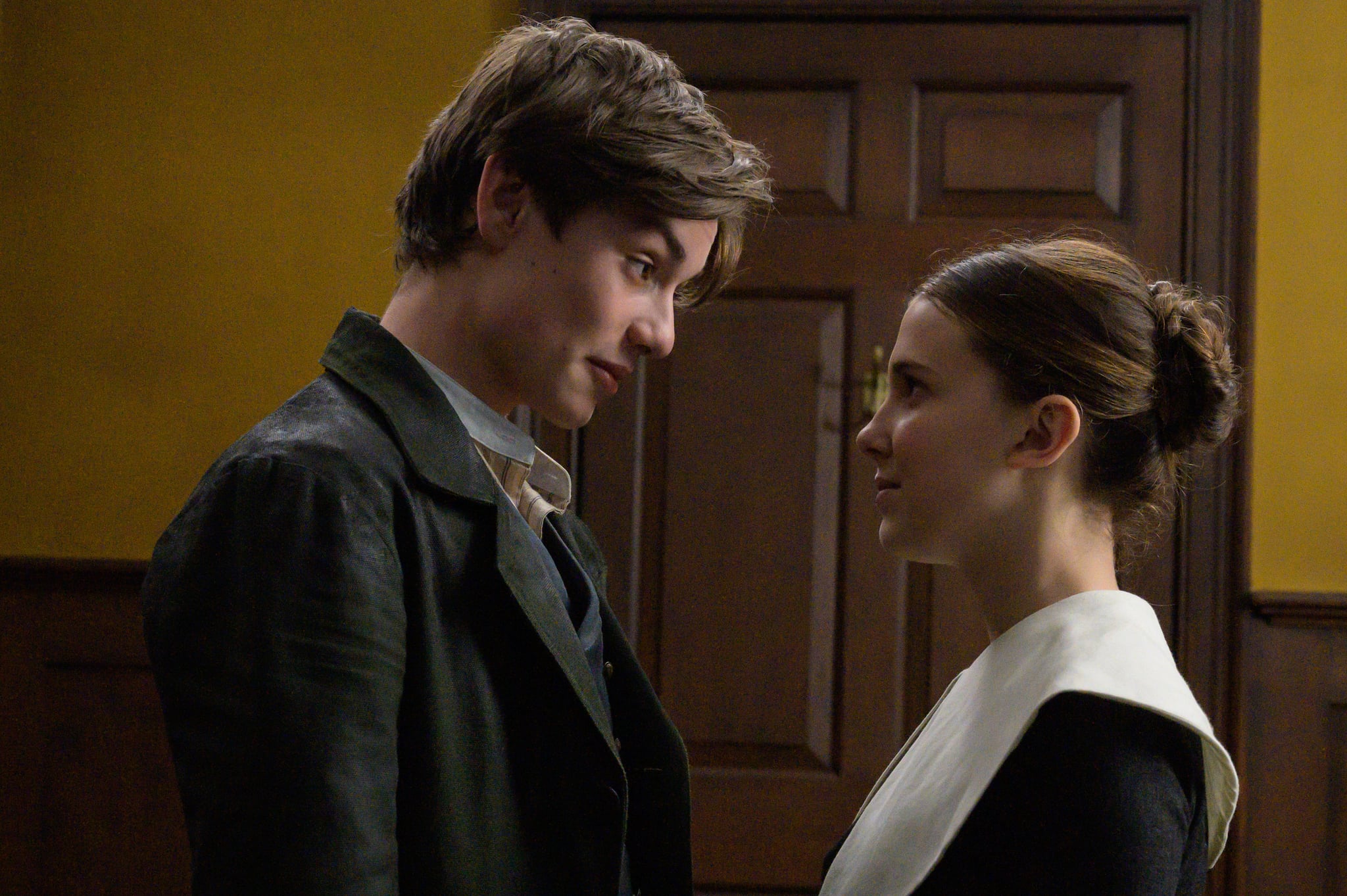 Netflix's Enola Holmes begins as a mystery centered on the disappearance of Enola Holmes's (Millie Bobby Brown) mother, Eudoria (Helena Bonham Carter). However, another conundrum unfolds when the young detective meets a blossoming marquess, Viscount Tewksbury (Louis Partridge). The two cross paths on a train carriage during their attempts to escape their respective families who are set on forcing them to live less than enjoyable lives. Enola's brother, Mycroft (Sam Claflin), wants to send her to an unpleasant finishing school to turn her into a "lady." Meanwhile, Tewksbury's family want to force him into the army before he rises in rank and takes the place of his late father in the House of Lords. To make matters worse, a bowler-hat-wearing man named Linthorn (Burn Gorman) is trying to kill Tewksbury. So what's the deal with the case of the missing marquess?
The film takes place in England amid the women's suffrage movement in 1884. The fight for women's right to vote causes division in the country as those who are rooted in tradition clash with new thinkers. Just like his late father, Tewksbury is among the progressives who support a new reform bill that would allow women to partake in the election process. But some of his family members — notably his grandmother, the Dowager (Frances de la Tour) — aren't too keen on the proposal, believing that voter expansion will be a menace to their elite lifestyle.
That causes the Dowager to send Linthorn to do away with Tewksbury, similar to how she had his father killed. With Tewksbury gone, his uncle, who is against women's suffrage, could fill his spot in the political chamber and vote against the bill. Tewksbury learns of his grandmother's betrayal when he returns to Basilwether Hall with Enola to find out who's pulling Linthorn's strings. After Enola takes care of Linthorn, the Dowager confronts the duo and shoots Tewksbury straightaway. Thankfully, he's wearing protective armor, so he survives, and the Dowager presumably faces consequences.
At the end of the film, Tewksbury reunites with Enola right before he casts his vote for the reform bill. It's never revealed whether the bill passes, but, historically, a select number of women didn't get the right to vote in England until the Representation of the People Act of 1918. Ten years later, all women received the right to vote through the Equal Franchise Act of 1928. But for the sake of a happy ending in this particular movie, we're going to assume that the proposal succeeds.