Kat From Euphoria Deserved More Before Her Exit
Barbie Ferreira's "Euphoria" Exit Highlights How the Show Let Down Her Character, Kat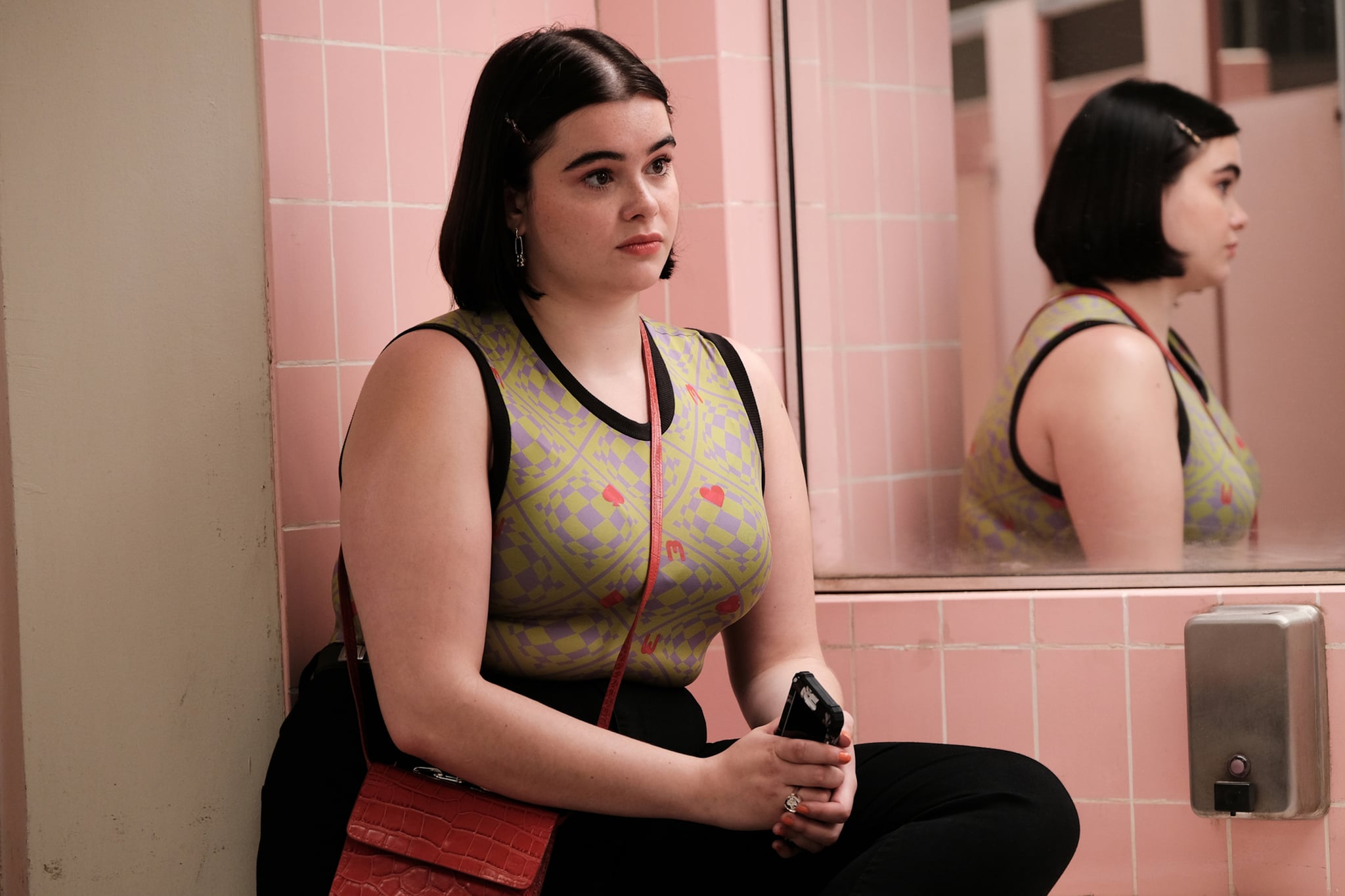 After two seasons of portraying the vibrant and brash Kat Hernandez on "Euphoria," Barbie Ferreira is, unfortunately, making her exit. The actor announced her departure from HBO's explicit and revered teen drama on Aug. 24 in a heartfelt note shared via Instagram. "[A]fter four years of getting to embody the most special and enigmatic character kat, I'm having to say a very teary eyed goodbye," Ferreira wrote in an Instagram Story. "[I] hope many of you could see yourself in her like i did and that she brought you joy to see her journey into the character she is today. i put all my care and love into her and i hope you guys could feel it. love you katherine hernandez."
Ferreira didn't share additional details regarding her character's exit, however, her statement comes after unconfirmed reports of a rumored on-set feud between her and "Euphoria" creator Sam Levinson (note: the actor previously said "a lot of it is untrue"). According to The Daily Beast, she and Levinson allegedly "butted heads" over the direction of her character (production sources also claimed Ferreira walked off set "at least two times") — a concern Ferreira's fans also shared following her minimized storyline in season two.
When "Euphoria" viewers first met Ferreira's Kat in 2019, they immediately grew fond of her badass body-positive energy, confident attitude, and intriguing virtual-dominatrix storyline. Cam-girl Kat's journey of self-discovery stole the show in season one, as she not only encountered typical teenage problems like bullying and insecurities but explored the depths of her sexual power, too. Like most teens who grew up in the Internet Age, Ferreira's character embarked on a journey of self-discovery by way of her secret horny outlets: fan fiction and the online sex space. Characters like Kat made it OK for young women, and people in general, to feel comfortable enough to own their sexual identity. Her growth wasn't always pretty (nor sugarcoated enough for a TV-14 rating), but it was real.
It was nice to watch a high-school-set series break the mold for once; it felt like progress was being made, specifically for girls who never saw themselves as the "popular kid" or picture perfect.
Personally, I had never seen a character as complex and revolutionary in this regard until Kat. As a viewer, it was nice to watch a high-school-set series break the mold for once; it felt like progress was being made, specifically for girls who never saw themselves as the "popular kid" or picture perfect. Kat went against the grain of every teenage and sidekick/"fat best friend" trope that would otherwise, as we've seen in other young-adult TV shows, reduce her to tropes and plots that merely focus on her physical appearance. So it was surprising that a character as captivating as Kat wasn't allotted even more screen time to shine in season two of "Euphoria."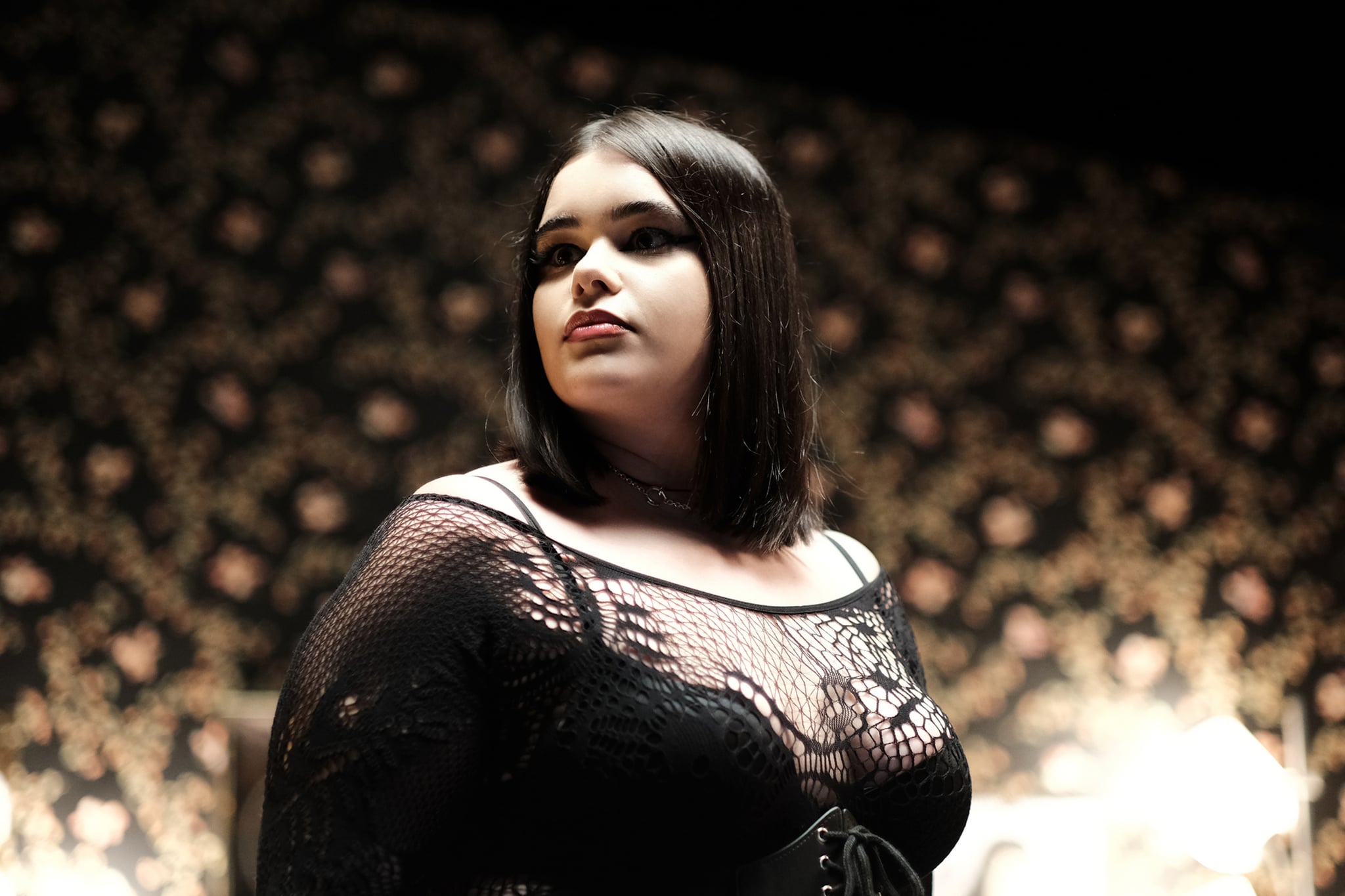 To fans' surprise, Ferreira's Kat served more as a supporting actor in the show's cinematic second installment — a downgrade (and, honestly, a slap in the face to Kat-lovers) from where we last left her in season one. Next to jaw-dropping drama between Rue (Zendaya), Cassie (Sydney Sweeney), Maddy (Alexa Demie), Nate (Jacob Elordi), and Fezco (Angus Cloud), Kat got the short end of the stick. Though the start of season two seemed to prime a big conflict around her lack of affection toward her boyfriend, Ethan (Austin Abrams), that storyline was never explored in depth and, subsequently, treated as if it hadn't even happened by episode eight. In fact, Kat's ultimate treatment of Ethan — who viewers watched her sweetly fall for in season one — with a dismissal through a lie about cancer seemed shockingly out of character.
And what happened to Kat's cam-girl storyline? Why was she in so few scenes with nothing to contribute to season two's plot? Why wasn't she treated with more care? If Ferreira did, in fact, feel betrayed by the sudden pivot of her character's story, she wasn't alone. Fans of Kat's compelling narrative felt like "Euphoria" turned its back on one of its most precious gems.
Ferreira's character was as much a draw to the show as any other main star and should've had space to delve deeper into the foundation that was laid for her since day one. Kat broke barriers on TV, and Ferreira has done the same in defense of herself and her character off screen as well. Depending on how she's written off the show in season three, viewers may never know all the glass ceilings Kat could've burst through. If only she was given a fair chance.