When "Yellowjackets" star Samantha Hanratty walks into one of her favorite vegan restaurants to meet me for a late lunch, I'll admit that I don't immediately recognize her. Gone are the trademark glasses and mousy-brown curls of teen Misty Quiqley, the character she plays on the Showtime hit. Sammi, as her friends and family call her, is decidedly more glamorous and grown-up, with blue-red lipstick and a matching sweater. After greeting each other with a big hug — she's a hugger — we sit down to talk about poison, mayhem, and kidnapping. In other words, just a typical day at work on her hit series.
The first season of "Yellowjackets," which features murder, betrayal, and cannibalism, is reminiscent of "Lord of the Flies" — but from the perspective of young women. Shifting between the past (1996) and present (2021), the show reveals a set of complex yet relatable principal characters. The series takes place in the fictional town of Wiskayok, NJ, and follows the Wiskayok High School girls' soccer team. In 1996, the soccer team travels to Seattle for a tournament, but while flying over Canada, the plane crashes deep in the wilderness, resulting in several deaths. The survivors are left to fend for themselves for 19 months while simultaneously navigating crushes, friendships, and social hierarchies. In their adult lives — in present-day 2021 — viewers witness unresolved trauma and even more drama as the survivors' pasts come back to haunt them.
The youngest of five daughters, Hanratty says she was always vying for attention as a child in Scottsdale, AZ, and had stars in her eyes from an early age; over a faux-tuna melt (Hanratty doesn't eat meat), she recalls being enamored with Shirley Temple as a kid. She landed her first acting role at the age of 11 and, now 26, still emits a grateful glow when she talks about her work. Her bright-blue eyes light up, and she seems genuinely fulfilled.
Hanratty's colleagues are quick to attest to her enthusiasm and refreshing lack of Hollywood facade. Christina Ricci, who plays the adult version of Misty, shares with me over the phone, "She's so honest and sincere, and just a lovely human being. We just all went to the GLAAD Awards, and it was my first night out since having a baby. I just felt nervous, and she immediately just stuck by my side. And at one point, I couldn't get out of my dress to go to the bathroom, and she came to the bathroom to help me."
Ricci, like Hanratty, grew up on screen and has played her own fair share of dark and edgy characters, including Wednesday Addams in "The Addams Family" and the title character in "Lizzie Borden Took an Ax" and "The Lizzie Borden Chronicles." Ricci's adult character is another layer to Misty's storyline: she is still vying for approval and even manages to squeeze in a kidnapping and body disposal. When it comes to adult Misty, ride or die is an understatement.
While Ricci and Hanratty don't share any scenes on "Yellowjackets," they collaborated on the type of character Misty should be both in her teens and as an adult. Both iterations of Misty share similar traits, especially when it comes to her devious and cunning personality.
"We discussed how she would be different when I played her than when Samantha would play her. I would sometimes call her about something that her Misty had done in a scene, because my Misty was about to say the same line, and I wanted to know how she had said it," Ricci says.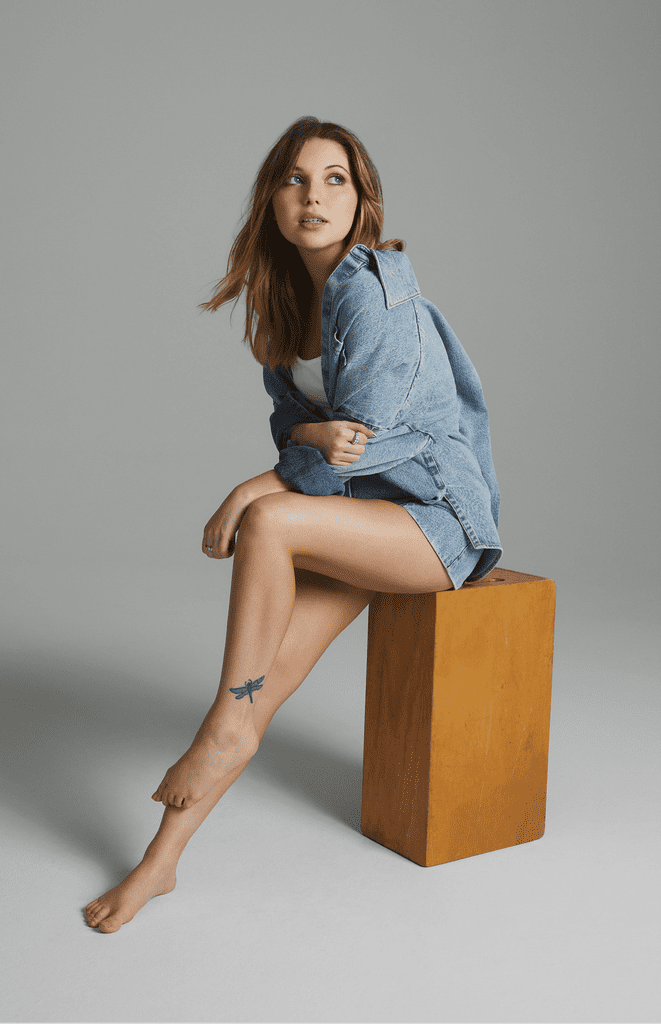 With a stellar cast of both young and seasoned actors, "Yellowjackets" is an experience. There's preppy Jackie (Ella Purnell) and her wingwoman, Shauna (Sophie Nélisse/Melanie Lynskey); troubled Natalie (Sophie Thatcher/Juliette Lewis); natural-born leader Taissa (Jasmin Savoy Brown/Tawny Cypress); and spooky high-society girl Lottie (Courtney Eaton). But the standout character is Misty, the equipment manager, who is equal parts resourceful and homicidal. After helping her teammates navigate their new terrain, Misty quickly becomes enamored with her newfound status. But we soon learn that she thwarted the team's rescue efforts by damaging the plane's black box, which leads to more drama and death. In 2021, she's the character people call when they need to dispose of a body. Oh, and she kidnaps someone. Because Misty is such a complex character, some viewers despise her, while others feel compassion toward her. Sure, Misty has more than her fair share of toxic personality traits — in addition to everything else, her 1996 self tries to pursue Ben Scott (Steven Krueger), the team's assistant coach and only adult survivor — but these could all be cries for help. Yes, she poisons Ben and her teammates before the series finale — but nothing some good self-reflection can't fix.
While Hanratty might be best known for "Yellowjackets," she started with kid-friendly fare, including a memorable role as Holly on "The Suite Life of Zack & Cody." She knew she wanted to act by the time she was in pull-ups, but her parents took a bit longer to get on board. Her family wasn't wealthy — when Hanratty was a toddler, her father was in his 40s, in dental school, and raising five daughters. Eventually, however, her parents decided to let her give acting a go.
"We didn't have the money for us to come and stay in LA for very long," Hanratty recalls. "I remember my mom being like, 'You only have these couple of days.' And my sister came, and thankfully she booked a commercial, which gave us enough money to last for another week. And then I booked a commercial after that week, and then we had enough money to last another week." The cycle continued, and soon, Hanratty considered LA home. Despite keeping up a steady stream of work over the years, Hanratty admits she has a scarcity mentality when it comes to staying employed and, all these years later, still keeps herself on that one-week plan.
Having spent a decade and a half working in an industry that makes it difficult to stay grounded, Hanratty says her faith is key to keeping her perspective. She's a devout Christian, but she's honest about aspects of the religion she disagrees with.
"I was involved with a church for years. Because I loved it, I just gave all my time, all my space, all my energy," Hanratty says. "But every time I would ask about their beliefs with the queer community, I'd always get these very political answers. And I started to realize that all my friends who were part of the LGBTQ+ community were getting kicked out. And I was like, 'This is so weird, because this is a church that everyone knows is the cool, accepting church' or whatever. I realized a lot of their lies and a lot of their problems, and I was like, 'I can't do this.' So now the church I go to is very much part of the queer community."
Hanratty, who identifies as bisexual, says belonging to a church where everyone is celebrated has helped her be more open about herself. "I've been able to really be open about my own sexuality and just learn so much more about myself. I've always been very accepting of other people, but not of myself. And it's one of those places that you're, like, deconstructing and reconstructing all these things that you've been taught growing up, you know? I'm really happy to be in a safe place like that."
That openness and desire to embrace all parts of the whole drive Hanratty's life and work. "I love this industry and telling stories about imperfect people," she says. "Like with 'Yellowjackets,' each person is imperfect and messy, but that's the reality of who we are behind closed doors. And so, getting to tell a story like that, it feels like part of what God put me on the Earth to do."
Hanratty might be religious, but she's refreshingly free of any prim, holier-than-thou attitude or pretense. In fact, she readily shares that her first serious breakup triggered something of an identity crisis that caused her to turn to alcohol.
"I definitely went down a rocky path for a second," Hanratty says. "I was struggling a lot with my drinking. And I went down what could have been a really bad path, and thankfully, I snapped out of it pretty quickly. And I have a mom who's like, 'You need to get your sh*t together.'"
Today, she looks back and sees lessons learned. She perks up when she mentions that she's now happily engaged. Finding your "person" isn't an easy feat — especially in Los Angeles. But Hanratty did, in fact, manage to find love on Bumble — and while there were some toads along the way (Hanratty recalls a past date who ditched her while they were in the middle of a road trip), she didn't let that deter her.
"I remember always telling my friends, 'I'm praying for a Christian.' My fiancé's name is Christian, but he's
agnostic
. God took it so literally. He was like, 'You want a Christian? I'll give you a Christian,'" she says. Hanratty and her fiancé, Christian DeAnda, are now
planning a fall 2023 wedding
that will hopefully go off without a hitch — especially considering she doesn't know when shooting will resume for the next season of "Yellowjackets."
No matter where the next season takes Misty — showrunners have revealed little so far but say their nickname for season two is "The Winter of Our Discontent" — it's almost certain that she'll remain a complicated pill to swallow at times. But that prickliness is what drew Hanratty to the character. While some may see no redeeming qualities in Misty, she's one of the most intriguing characters on the show — even (or especially) when she accidentally drugs everyone.
"I love playing characters that are complicated and messy, and she is literally the definition of complicated and messy," Hanratty says. "I think just getting to play somebody who you're never quite sure what's going on with makes my job so much harder but so much more fun, because I literally have to sit down and really think [about] each scene. What is she thinking of? What is going through her mind? And who is she obsessing over at this moment? There are just so many different layers to her that I find to be fascinating and exciting and really challenging."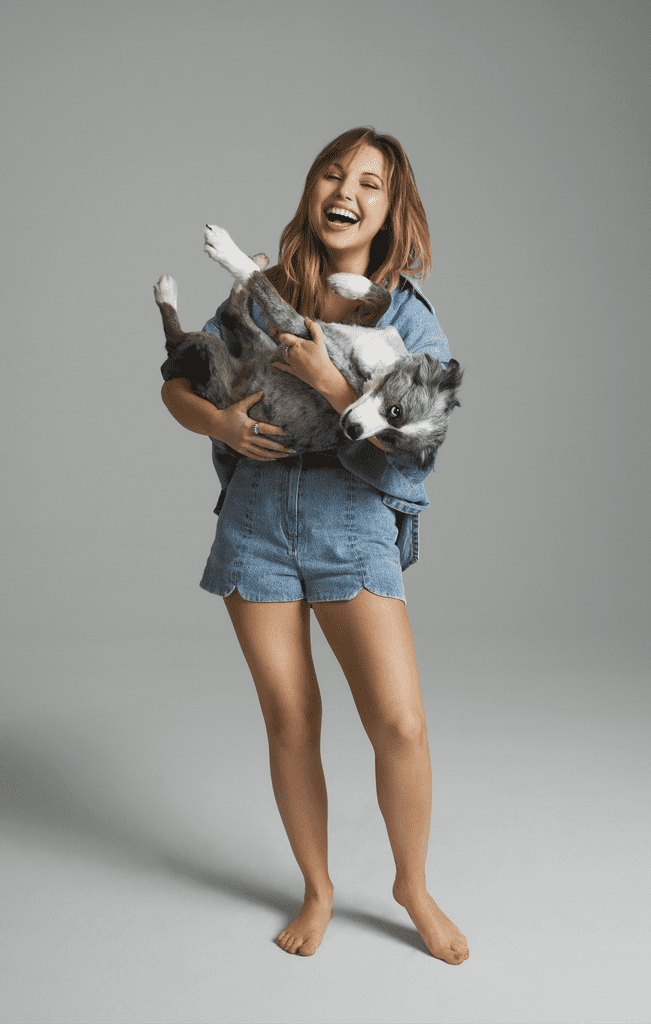 Challenging is probably an understatement. Many of the scenes involving Misty — both the young and adult versions — are ominous. Playing such a dark character can take a toll, and Hanratty admits she wasn't OK at one point while shooting the first season. Hanratty, who has a history of experiencing panic attacks, says she felt a sense of claustrophobia and loneliness while on location — and away from family and friends — in Vancouver.

"I started seeing a therapist out there, which was great, but I was like, 'I need something else,'" she says. "And so, it was the first time that I really talked to a doctor about getting on an antianxiety medication, so I'm now on Zoloft. And it's helped in the sense that I don't realize it's helped, but I also don't have panic attacks every day."
She may have struggled behind the scenes, but on camera, Hanratty's vulnerability was critical to making Misty come alive. "Yellowjackets" director Jamie Travis describes the young star as equal parts electric and vulnerable.
"Samantha relished the role of overachieving Girl Scout in all the scenes . . . the escape from the burning plane, the practical yet disturbing de-limbing of Assistant Coach Ben Scott, her rise to Florence Nightingale status amongst the group in the face of true crisis. When it came time to shoot the destruction of the airplane transmitter, Samantha was game to go to a deep, emotional place, showing us all the rage of a teenager who doesn't belong," Travis wrote in an email.
A few days after our lunch, I stop by the set of Hanratty's POPSUGAR cover shoot in Los Angeles. There's a buzz in the air; Hanratty's upbeat personality is contagious. As she tries on different looks and gets glam in the makeup chair, there's no trace of Misty anywhere. One look in particular — a light-blue LoveShackFancy slip dress and Dr. Martens combat boots — brings out Hanratty's fun, youthful energy. Even more youthful is her mini Australian shepherd, Kota, who accompanied her to the shoot and to the "Yellowjackets" set. Kota, a 9-year-old ball of energy, clearly loves being in the spotlight as she poses in photos with her mom. Hanratty describes Kota as everybody's therapy dog on set, saying she has a way of lifting everyone's spirits.
"She can really tell if you're anxious. If you're feeling bad, she'll just come and lie on you. And she's just the sweetest, cutest dog ever," Hanratty gushes. She says Kota has truly helped her when it comes to dealing with depression: having a dog forces her to get up and take care of something other than herself.

Spending time with Hanratty is a master class in separating the art from the artist. Whereas Misty, even as a 40-something adult, refuses to deal with her issues, Hanratty's self-awareness at 26 belies her age. I'm also happy to report that she did not poison me during lunch.
Creative
Photography: The Tyler Twins Stylist: Andrew Gelwicks Styling Assistants: Mattie Tiggleman, Ryan Schaap Hair: Holly Mills Makeup: Charlotte Prevel Creative Direction: Jae Payne Design: Patricia O'Connor, Aly Lim Producer: Alex Friedlander
Editorial
Editors: Iyana Robertson, Jada Gomez, Lindsay Miller, Sade Strehlke Copy Editors: Mary White, Rina Li Talent Booker: Tunnel Productions Consumer Marketing: Victoria Pedlar, Melissa Hayes Editorial Production: Whitney Moore
Video
Executive Producer: Alison Noël Creative Producer: Jon Randhawa Production Manager: Drew Warren Camera Assistant: Zachary Penneta Director of Photography: Kyle Hartman Post Production Supervisor: Asya Mutazammil Editor: Bobby Lehman Colorist: Revolution Post
Styling
Yellow Look: Top: Oscar de la Renta, Shorts: Oscar de la Renta, Bandeau: Calle Del Mar, Shoes: Vans; Denim Look: Shorts: Mark Gong, Shirt: Mark Gong, Tank: Everlane; Red-Dress Look: Blouse: Alejandra Alonso Rojas, Dress: Alejandra Alonso Rojas, Heels: Jimmy Choo; Blue-Dress Look: Dress: LoveShackFancy, Boots: Dr. Martens.