When Is The Bachelor Finale? 2020
In Case You Want to Plan Ahead, Here's When The Bachelor Finale Will Air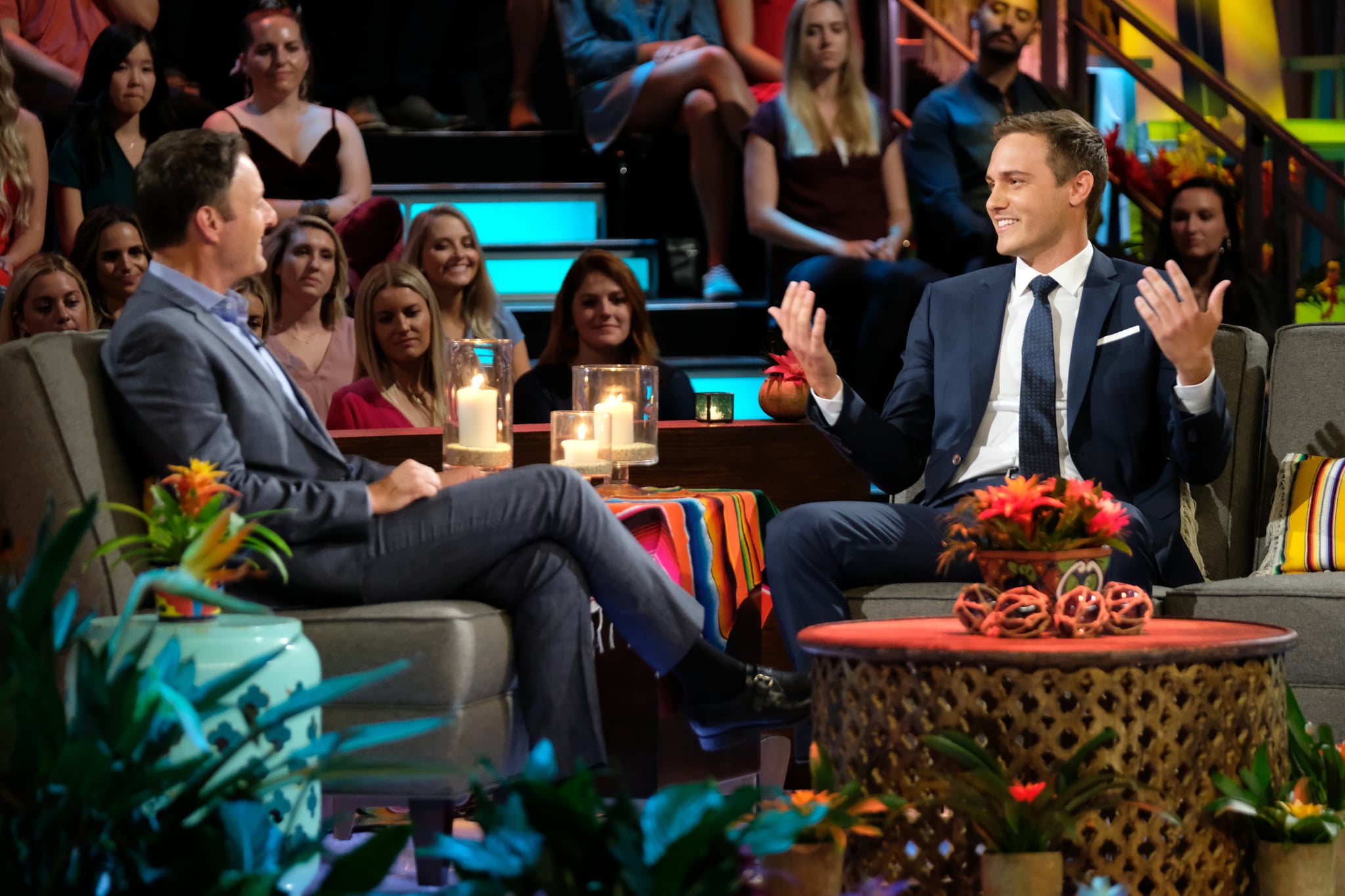 "Pilot" Peter Weber's season of The Bachelor hasn't even started, and we have so many questions. Who's he going to choose? Who's going to be the castoff who becomes the next Bachelorette? How many windmill puns will there be? One practical question we're already looking for is when the all-important finale will air in 2020.
Although the official announcement hasn't been made regarding the date for the two-part finale of Peter's season, The Bachelor tends to stick to a very rigid schedule (in large part due to the fact that ABC needs the Monday night primetime spot back for Dancing With the Stars in the second half of the Spring TV season). Last season, Colton's superdramatic live finale aired on March 11 and 12. The year before that, the equally dramatic finale of Arie Luyendyk Jr.'s season landed on March 5 and 6, and in 2017, Nick Viall made his final choice on March 13. Going off of those patterns, it seems like the prime candidate for Pete's finale would probably be March 9, 2020.
Bachelor Nation finales have been getting progressively more and more dramatic in the last few years, with major breakups and stunning revelations happening after the final rose has been given out, but before the "After the Final Rose" live part of the finale. In fact, you have to go back three cycles, to Becca Kufrin's season of The Bachelorette, to find a finale that played out in the straightforward, traditional way that we'd come to expect, with a simple proposal and update on the happy couple's life.
Peter, for his part, may have been part of an incredibly twisty season of The Bachelorette, but last time we saw him, he seemed to mostly escape unscathed, aside from a brief scandal caused by a claim from his ex. Here's hoping that, by the time we get to his finale next year, things will be smooth sailing again for Bachelor Nation!