2-Week Clean-Eating Plan: Day 9 | Recipes
Day 9 Recipes: Clean-Eating Plan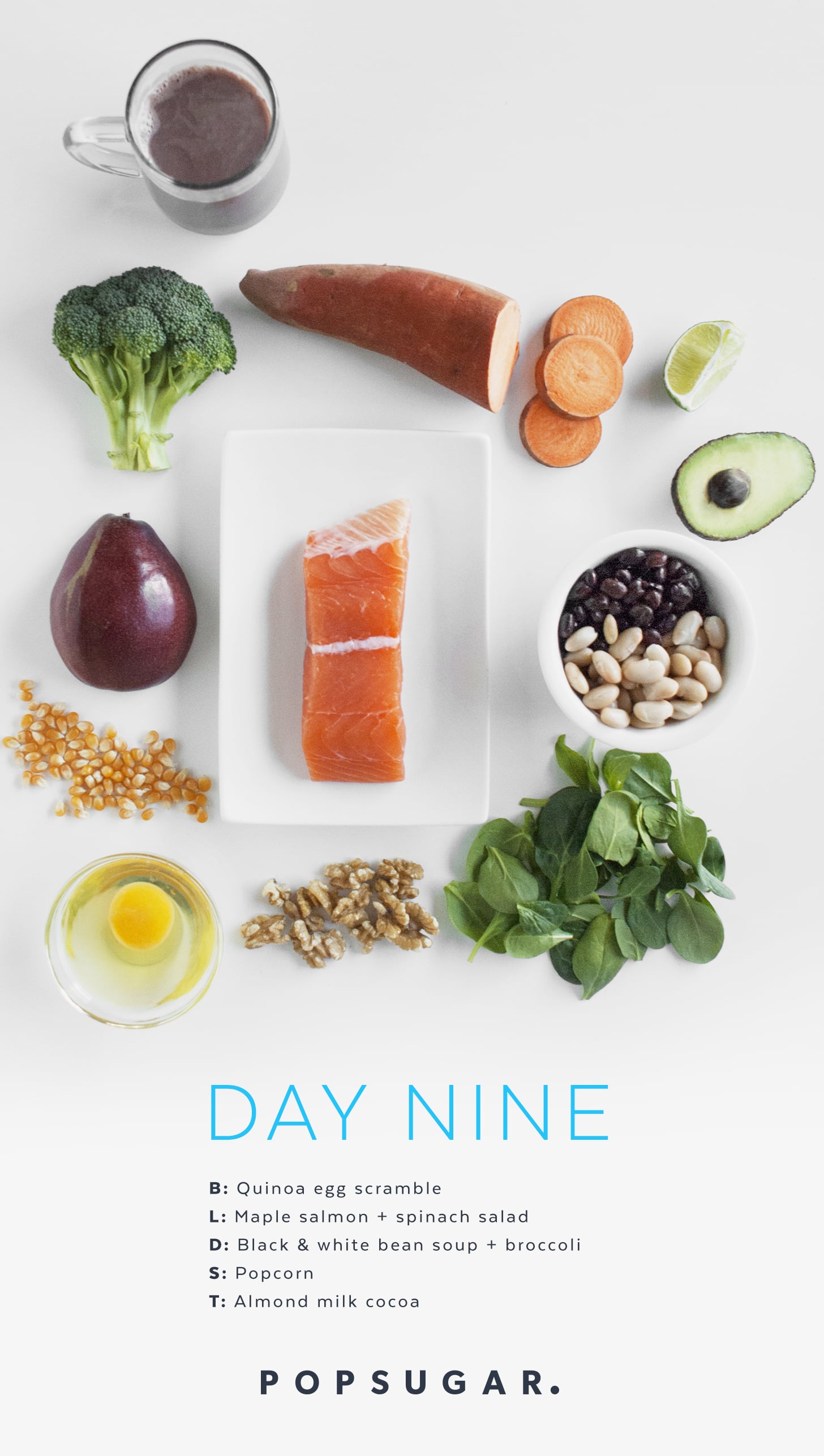 Breakfast: Quinoa, Spinach Egg Scramble
Quinoa and Egg Scramble With Spinach
From Lizzie Fuhr, POPSUGAR Fitness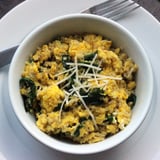 Ingredients
1/2 tablespoon extra-virgin olive oil
1 teaspoon garlic, minced
2 eggs
1 tablespoon water
Pinch of salt
Pinch of pepper
1 cup spinach
1/4 cup cooked quinoa
Directions
Heat half tablespoon oil in a nonstick skillet on medium-low heat. Cook minced garlic in oil for about one minute.
Meanwhile, whisk two eggs with low-fat milk, salt, and pepper. Set aside.
Add spinach to skillet. Cook for about 30 seconds.
Pour egg mixture into the skillet. Let it sit for about 10 seconds, then start beating the eggs quickly toward the center of the pan with a wooden spoon.
When the eggs look nearly cooked, add cooked quinoa to skillet. Mix in well.
Transfer to plate or bowl and garnish with sprinkle of Parmesan.
Makes one serving.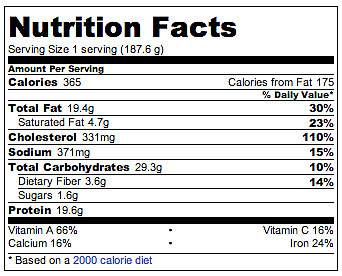 Information
Category

Breakfast/Brunch

Cuisine

North American

Yield

2 servings

Total Time

4 minutes, 59 seconds
Nutrition
Calories per serving

365
Lunch: Spinach Salad With Salmon
Note: This recipe uses the salmon leftover from yesterday's dinner.
Spinach Pear Walnut Salad With Maple Mustard Salmon
Ingredients
2 cups baby spinach
1/4 cup cooked quinoa
1/2 a pear, chopped
1 tablespoon chopped walnuts
1 tablespoon dried cranberries or cherries
2 teaspoons red wine vinegar
1 teaspoon lemon juice
1/2 teaspoon honey
2 teaspoons olive oil
Salt and pepper to taste
4 oz maple mustard salmon
Directions
In a medium salad bowl, combine spinach, pear, walnuts, and cranberries.
In a small bowl, whisk vinegar, lemon juice, and honey until combined, then whisk in olive oil. Add salt and pepper to taste.
Drizzle dressing over the salad then top with salmon (either heated in the microwave or cold).
Calories: 453
Protein: 28 g
Carbohydrate: 37.3 g
Dietary Fiber: 5.87 g
Total Sugars: 19.5 g
Total Fat: 22.5 g
Saturated Fat: 2.982 g
Information
Category

Main Dishes

Cuisine

North American

Yield

Makes 1 serving
Dinner: Black and White Bean Soup and Roasted Broccoli
Notes: If you are not up for roasting, you can simply steam the broccoli and toss with olive oil.
Eat 1 1/2 servings of the recipe, and store another 1 1/2 servings for lunch on Day 11. Freeze the remaining soup in an airtight container to enjoy after you have completed the Clean Eating Plan.
Ingredients
1 tablespoon olive oil
1 onion, diced
1 teaspoon minced garlic
3/4 teaspoon ground coriander
3/4 teaspoon ground cumin
1/2 teaspoon salt
1/2 teaspoon pepper
4 cups veggie broth
1 can black beans, rinsed and drained
1 can navy beans, rinsed and drained
2 medium sweet potatoes, peeled and diced
2 tablespoons fresh lime juice
Directions
Heat the oil in a pan over medium heat. Add the chopped onions, cooking for five to 10 minutes or until they're soft.
Add the coriander, cumin, salt, and pepper, mixing for 30 seconds. Pour in the veggie broth, beans, and diced sweet potatoes. Bring to a boil and then simmer, uncovered, for 20 to 30 minutes, or until the potatoes are tender.
Set aside three cups of the cooked beans and sweet potatoes. Puree the rest of the soup with a hand blender. Return the reserved beans and potatoes back to the soup pot, cooking for another 10 minutes. Add the lime juice. Season with salt and pepper as desired.
Makes six servings.
Information
Category

Soups/Stews, Bean

Cuisine

North American
Ingredients
1.5 cups (1/2 head) broccoli florets
1.5 teaspoons olive oil
Salt and pepper to taste
Directions
Preheat oven (or toaster oven) to 425F degrees
Toss broccoli with olive oil, rubbing the oil all over to coat well.
Arrange broccoli pieces evenly spaced, not touching, on a baking sheet
Roast for 15-20 minutes, or until tender and slightly crispy on the edges, turning once during cooking time.
Nutritional information for soup and broccoli:

Calories: 520

Protein: 21

Carbohydrate: 82

Dietary Fiber: 17 g

Total Sugars: 3 g

Total Fat: 12.85

Saturated Fat: 12g
Information
Category

Side Dishes

Cuisine

North American
Snack: Popcorn
Sea Salt and Black Pepper Air-Popped Popcorn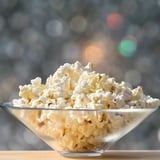 Ingredients
3 tablespoons popcorn kernels
1/2 tablespoon olive oil
Sea salt and black pepper to taste
Directions
Add popcorn kernels to a brown paper lunch bag (or an air popper), and fold the bag down from the top (about 1/2-inch folds) 2-3 times to prevent bag from opening.
Microwave the popcorn on high for approximately 2 minutes and 30 seconds, or until popping slows.
Drizzle olive oil in the bag, along with salt and pepper, and shake well to coat.
Nutritional Information

Calories: 180.5

Protein: 4.036 g

Carbohydrate: 29.2 g

Dietary Fiber: 6.087 g

Total Sugars: .002 g

Total Fat: 8.261 g

Saturated Fat: .937 g
Information
Category

Snacks

Cuisine

North American

Yield

Makes 1 serving

Prep Time

1 minute

Cook Time

3 minutes

Total Time

3 minutes, 59 seconds
Nutrition
Calories per serving

180
Treat: Almond Milk Hot Cocoa
Ingredients
1 cup unsweetened vanilla almond milk
2 tablespoons unsweetened cocoa
1.5 teaspoons sugar (white or raw)
Directions
Add milk, cocoa, and sugar to a large mug. Whisk well with a fork until fully combined.
This may take about 1 minute of continuous stirring.
Heat in the microwave on high about 1 minute 30 seconds or in a small saucepan over medium heat until steaming.
Calories: 99

Protein: 3.367 g

Carbohydrate: 15.1 g

Dietary Fiber: 4.836 g

Total Sugars: 6.476 g

Total Fat: 5.855 g

Saturated Fat: .872 g
Information
Category

Drinks

Cuisine

North American

Yield

Makes 1 serving
Image Source: POPSUGAR Photography / Sarah Lipoff