Beginner Marathon Training Tips
How I Trained For a Marathon Without It Taking Over My Life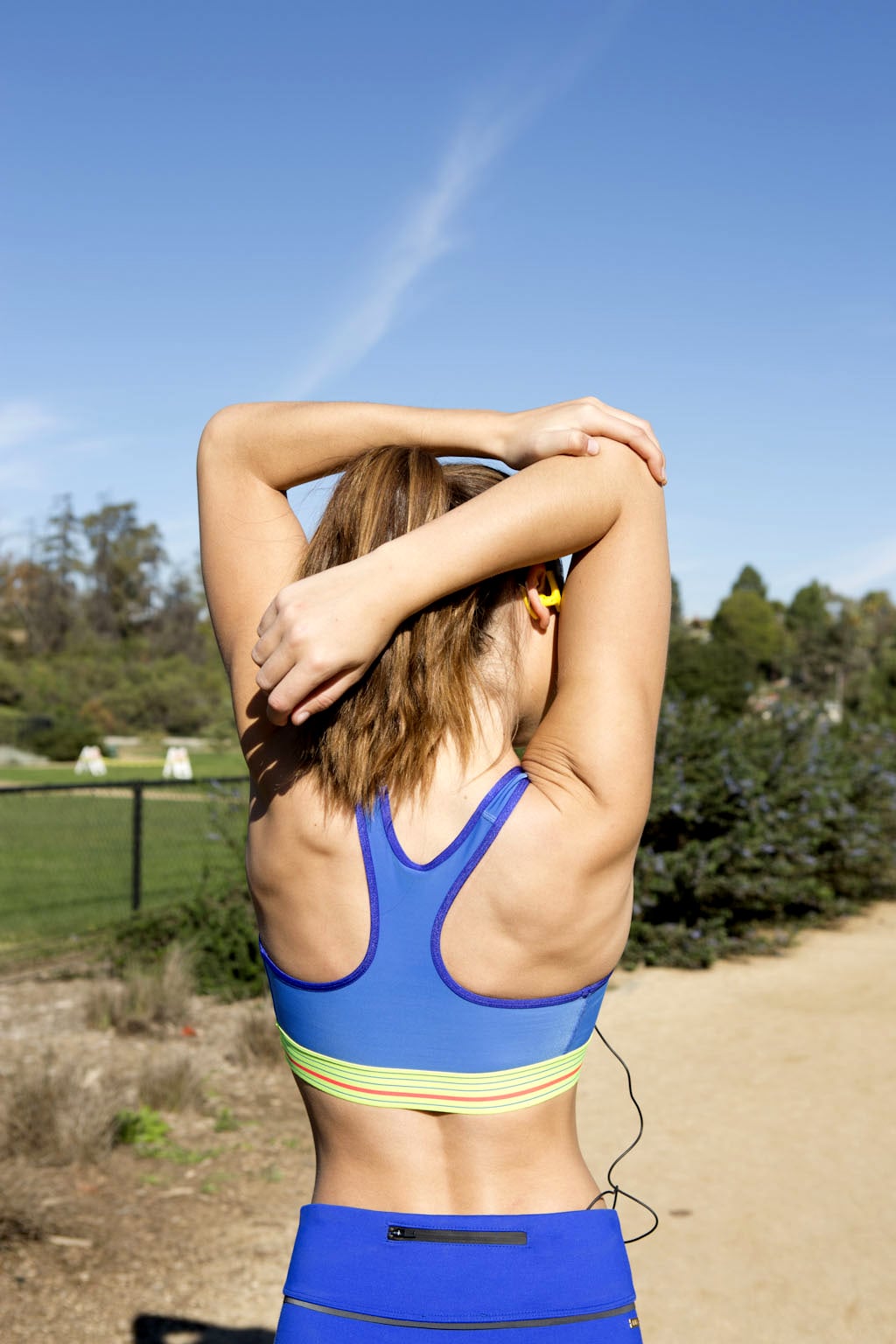 I'll admit it: before I ran my first marathon in 2013, the idea of running one scared me. There's something about taxing your body that much that brings out the inner worrywart in me: all those stories of people collapsing from dehydration, losing bodily functions, or worse made it seem to me like humans actually aren't built for 26.2.
Once I finally got over whether or not I was physically capable of making it to the finish line and actually signed up, it wasn't the hours and hours of running on race day that made me nervous — it was the months of preparation and dedication to a somewhat grueling training plan that intimidated me. The idea that I'd have to plan out my free time and devote most of my nonworking or sleeping hours to running (or planning to run, or fueling up so I could run) for 16 weeks seemed . . . restrictive. I wasn't sure I'd be able to stick to a training plan and still be able to meet up with friends or, say, take an impromptu weekend trip as spontaneously as I would like. After all, how was I supposed to know how the next four months of my life would pan out?
In the end, the thought of showing up to the starting line unprepared was what kept me going — the more I'd trained correctly, I reasoned, the more likely I'd be able to finish the race with my dignity (and stomach contents) intact. But I didn't have to completely sacrifice my social life for my fitness one; it just required a healthy helping of balance. Here are my tips for training for a marathon without it taking over your life. If I can do it, you can, too!
1. Figure Out Your Goal
Are you just trying to finish, or do you have a specific time goal in mind? This will dictate which marathon training plan you'll have to follow and how much you need to run. If you're looking to improve your time, be prepared to devote a lot more time to training than if your eye is just on the finish-line prize. Since this was my first marathon, I felt comfortable fitting in the minimum amount of mileage, since I just wanted to finish.
2. Run in the Morning
You're going to have to do it. Three to five days of evening runs can really limit your after-work life. If you're not a morning person (I'm not either), just aim for getting up once a week for your easy run. It might be hard at first, but once you're up, you'll be happy that you just freed up an hour or more in the evening to get other things done — like that ever-growing pile of workout laundry.
3. Don't Beat Yourself Up About Missing a Run
One thing I learned early on was that I wasn't going to be able to stick with my training plan 100 percent. Last-minute travel, sickness, or a too-busy week at work occasionally got in my way. While I was still selective when it came to skipping a run, I found that pushing myself to hit every training run when I wasn't feeling well or hadn't slept a lot just made things worse. Sometimes, you need to choose rest over a run in order to recover and stay healthy. Listen to your body and skip a run if you're feeling exhausted or unwell.
4. Run More Hills
Incline running is one of the best ways to ensure that you're helping yourself improve as a runner no matter how short your workout. I loved that hill repeats meant I could fit in a running session where I felt like I was making progress in a short amount of time. This hill repeats workout is a great one to try.
5. Get the Long Run Out of the Way
This is my favorite tip I like to tell people who dread their long runs on the weekend: do it as early as you can on the weekend. I got used to having a routine where I woke up earlier on Saturday mornings so I could run, rest and ice, and get on with my weekend. Plus, there's nothing like going out to dinner on Saturday night knowing you've already burned over 1,000 calories during your workout that day!
6. Nix the Night Out Before Your Long Run
Running 16 miles tomorrow? Make tonight movie night or plan something low-key with your friends; if you've got plans that you can't skip, make sure you give yourself a curfew and use your social time to drink water instead of dehydrating alcohol. Water and sleep are important for feeling your best during long runs, which are the cornerstone to your marathon training, so give them the importance they deserve when you're planning out your weekend. Save the celebrations for another night.
7. Pair Strength Training With Your Run
The first time I trained for a marathon, I found it hard to motivate to cross-train as much as I should have; when I ran another one in 2014, I made sure I fit in two strength-training sessions a week and shaved almost 30 minutes off my previous time. Making muscle-building a priority is important for speed and endurance, so don't skip it. It helps to pair one of your shorter runs with strength training so you can knock both out in one workout session. Take a class at your gym after a treadmill session, or set aside even just a few minutes of planking, push-ups, and more postrunning strength-training moves to your routine. While not as effective in improving speed and endurance as devoting entire workouts to building muscle, the effects of these body-strengthening moves will add up over time.
Image Source: POPSUGAR Photography