Clean-Eating Shopping List: Week 1
Week 1 Shopping List: Clean-Eating Plan
You can't cook clean if you don't have the ingredients! Here's the shopping list for Week 1 of our Clean-Eating Plan. Click here for a printable PDF of the list that you can take with you to the store. It doesn't matter if you didn't start this plan on New Year's Day — you can start it whenever you want and still reap all the benefits.
Money-saving tip: Be sure to shop the bulk-bin section of your grocery. Chances are high you can find many ingredients there, including nuts, spices, and whole grains. This way you can purchase just the amount you need.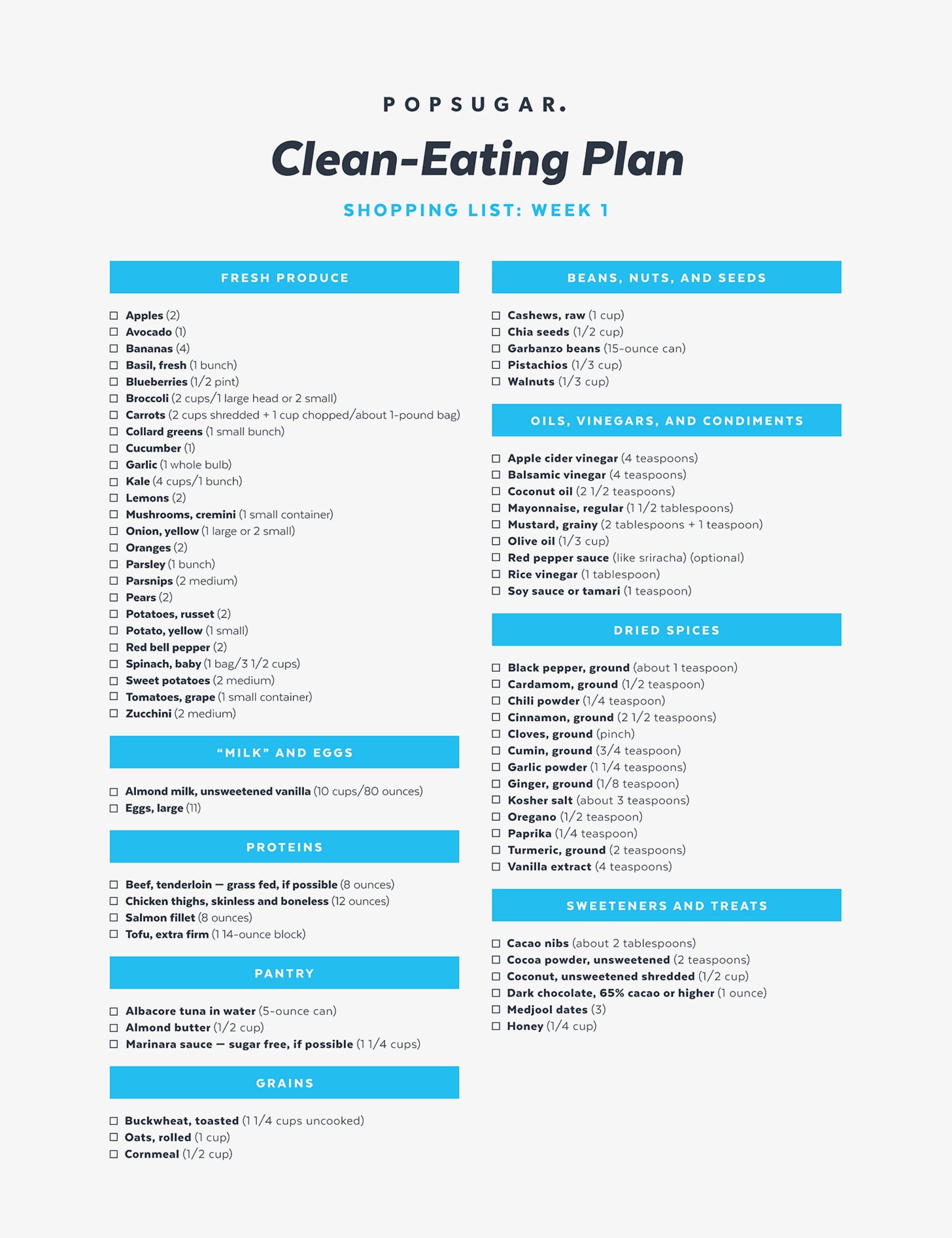 Be sure to check out the Week 1 Rundown — it's your cheat sheet of what to make, prep, and save for the week. For Day 1 breakfast, you will need to chop and freeze half a banana for your smoothie; we recommend doing this right after unloading your groceries.
Curious about the second week? Check out the shopping list for Week 2.
Image Source: POPSUGAR Photography / Jae Payne