Curtsy Lunge GIF
Target Your Booty With a Beginner Move That Lifts and Shapes
It's leg day, ladies! Get ready to work your booty, legs, and hips with an awesome all-in-one exercise move — no equipment necessary.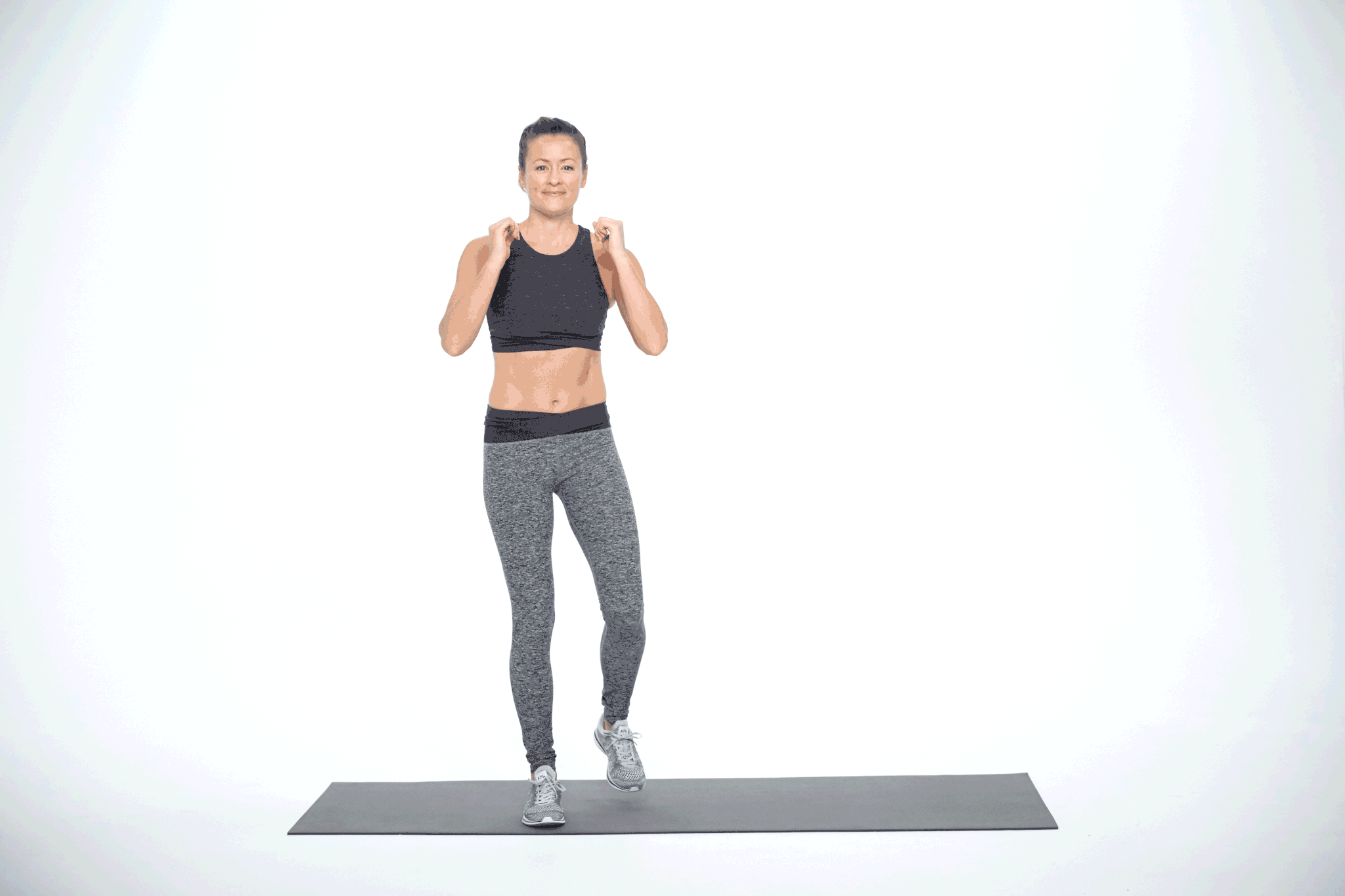 Let's talk about curtsy lunges, a great low-impact exercise that targets multiple muscle groups to burn major calories. "A curtsy lunge is one of my favorite booty exercises," said Barry's Bootcamp trainer Erica Stenz. "Not only does it work the glutes and the legs, but it also sculpts the hips!"
This move is perfect for beginners, but it still provides a great workout. "It requires you to work more of your stabilization muscles than a regular lunge, so it's great for an extra challenge." Here's how to do it:
Start from standing, and step your left leg behind you and to the right so your thighs cross, bending both knees as if you were curtsying. Make sure your front knee is aligned with your front ankle.
Return to standing, and switch sides to complete one rep.
Do three sets of 12 to 15 reps.
Image Source: POPSUGAR Photography