How to Cook Sweet Potatoes in a Slow Cooker
Wake Up to a Healthy Breakfast With This 1-Ingredient Slow-Cooker Hack
You're bored with the same ol' smoothies and overnight oats for breakfast. You want something that's hearty, but that will also satisfy your sweet tooth — and you know a scone isn't the healthiest answer. Sweet potatoes are where it's at!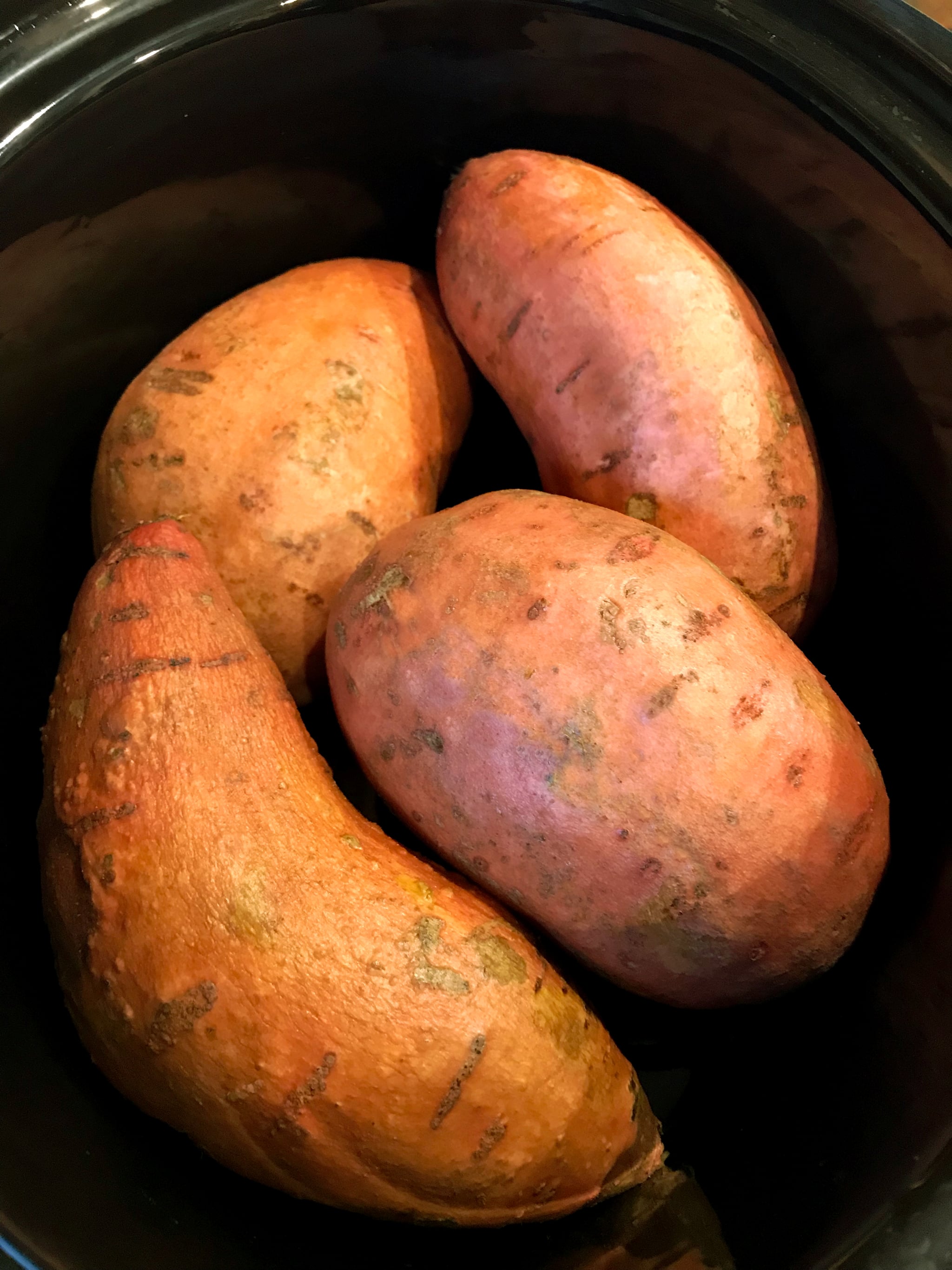 They offer complex carbs for energy and fiber to keep you full, so they're a great choice if you're trying to lose weight or need to fuel a late-morning workout.
But you don't have time to wait for a tater to roast in the oven for 45 minutes every morning. You do have two minutes, though, which is how long your sweet potato will take to make with this hack.
Bake your sweet potatoes in a slow cooker. They'll technically take longer than in an oven, but you don't have to sit around and wait for them, so it seems like they're done in minutes! Just throw them in the slow cooker right before hopping into bed and you'll be waking up to warm, sweet, and tenderly soft sweet potato.
Enjoy yours with some scrambled eggs or tofu and avocado for a savory breakfast. Or add almond butter, banana, and hemp seeds for a sweet breakfast — this combo is amazing!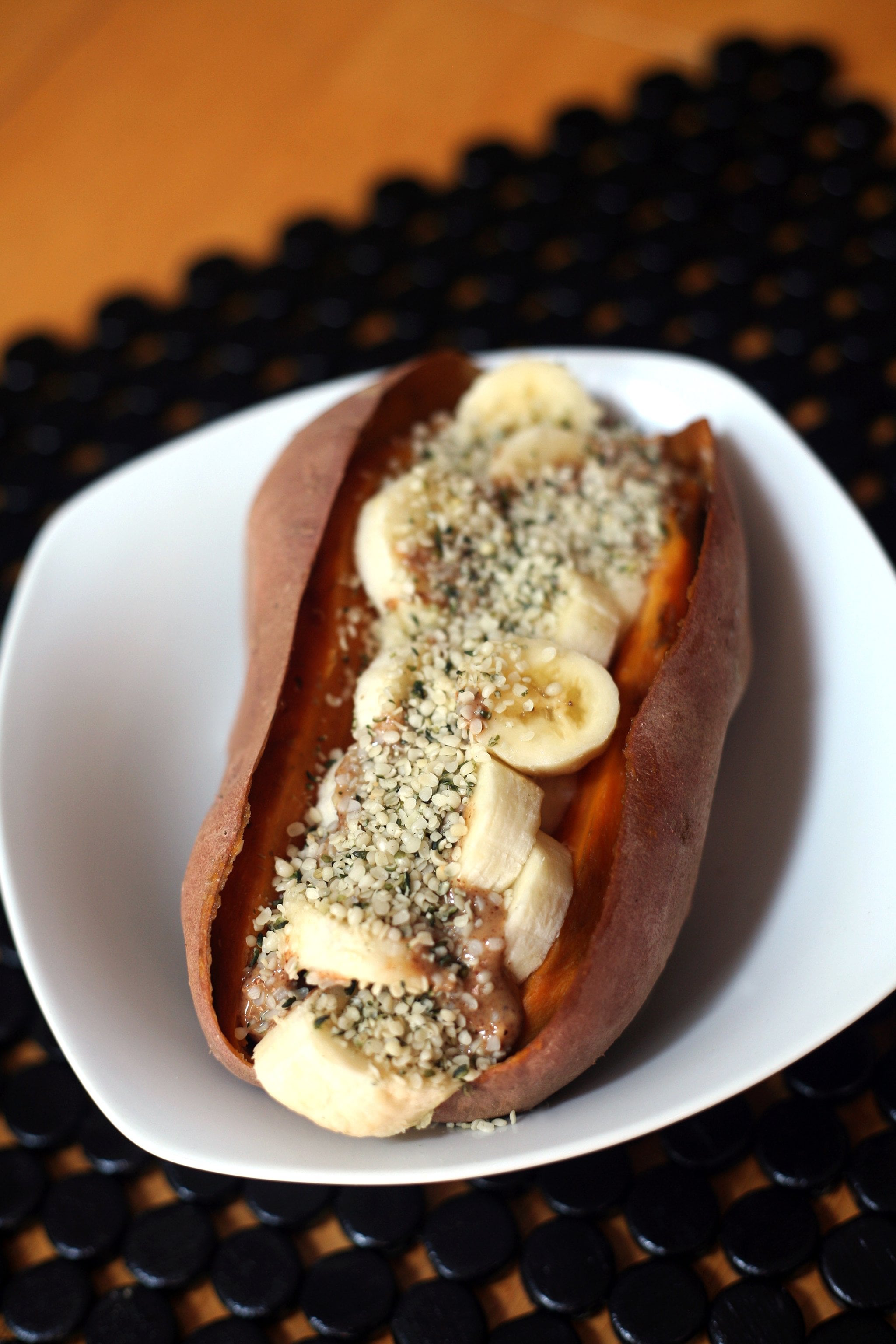 Get creative with toppings and you could have a different sweet potato breakfast each day of the week. This hack isn't just a breakfast timesaver. Throw yours in a container to take for lunch or in the fridge to save for dinner.
Slow-Cooker Sweet Potatoes
From Jenny Sugar, POPSUGAR
Notes
If your slow cooker has a timer, set it for seven hours.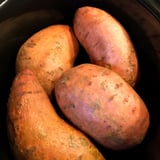 Ingredients
4 to 5 large sweet potatoes (about the same size so they cook in the same amount of time)
Directions
Wash sweet potatoes well, leave them wet, and place them in the bottom of a large slow cooker. No need to poke the sweet potatoes or grease the bottom.
Cook on low for six to seven hours or on high for four to five.
Add whatever toppings you want and enjoy!
Information
Category

Potatoes, Breakfast/Brunch

Cuisine

North American

Yield

4 to 5 servings

Total Time

5 hours, 59 minutes, 59 seconds