How to Create a Workout
How to Be Your Own Personal Trainer at the Gym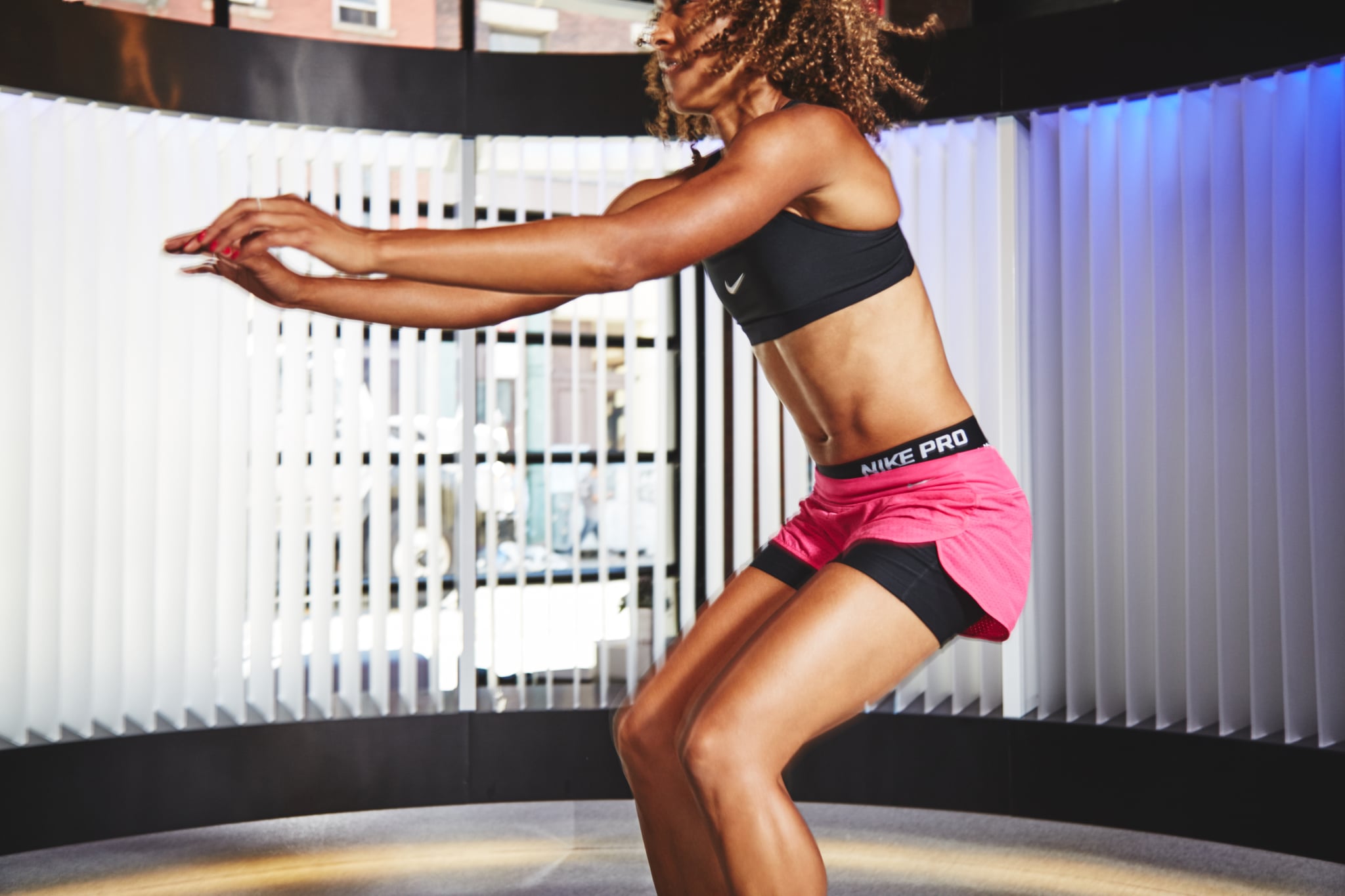 The good news is that you made it to the gym; the bad news? You have no idea what to do. While dropping in on a class or shelling out money for a personal trainer are both effective ways to work out without having to think about it, sometimes you just want to DIY. When that's the case, take this advice from celebrity trainer and Cybex spokesperson Harley Pasternak on how to have a plan of attack and create a no-fail workout.
Step 1: Be Realistic
First, realistically strategize based on what's going on in your life. "The plan has to take into account the rest of your week, your current injury/health status, your goals, and your fitness level," Harley says. These are important to remember in order to stay safe and sane during a busy week or when you're nursing an injury. Guidelines recommend working out at least five days a week, for 60 minutes at a time, in order to lose weight.
Step 2: Map It Out
Once you've determined your frequency, it's time to create your workout. According to Harley, these three elements make the perfect workout:
A cardio or active warmup, such as jumping jacks or jogging.
The main part of the workout, which should include two major muscle groups and one midsection muscle group, "creating a nonstop circuit workout between those movements." Repeat this circuit several times.
A cardio cooldown to end (can be same as warmup).
In Harley's world, it's not a full workout unless it hits all aspects. "I consider a workout a resistance program sandwiched between a cardio warmup and cardio cooldown," he says.
Harley is famous for his 25-minute 5-Factor workouts, all of which follow his formula: 15 minutes of strength training (repeating the circuit four times) between five minutes of cardio to warm up and cool down. Check out his favorite 25-minute circuit workout, which works your butt and legs, arms, and core for total-body conditioning.
Step 3: Create Your Workout
Now try it yourself: pick one move from each category below to make a three-move, 25-minute circuit. Make sure you do five minutes of cardio before and after you repeat this circuit four times.
If you have time for a longer workout, do a 30-minute elliptical workout or 30-minute treadmill workout before your circuit or add more moves to the circuit. End with five more minutes on the elliptical or treadmill. Feel free to play around with different combinations and workout lengths until you hit on what works for you.