How to Do a Barbell Hip Thrust
The 1 Exercise You Need For the Ultimate Booty Gains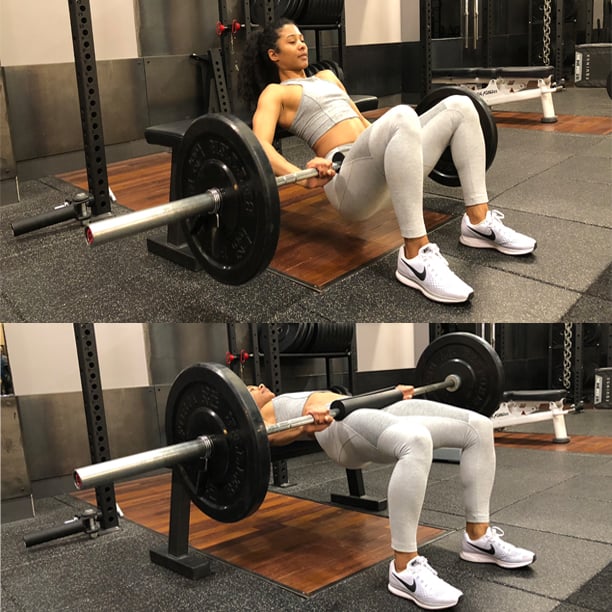 If you've been trying to grow your butt to no avail, you probably haven't been doing barbell hip thrusts. What makes the hip thrust so effective is the fact that your glutes are the prime mover. That means they're doing 100 percent of the work and your booty is reaping 100 percent of the benefits! At first glance, this exercise may seem intimidating, but it's a lot easier than it looks. If you're a beginner, start by practicing bridges, adding weight as you get comfortable. Once you've mastered that, it's time to advance to the barbell!
Sitting on the floor with your legs extended, rest your back against a stable bench.
Place a towel or shoulder cushion on the bar for comfort (optional). Roll the barbell over your thighs until the bar is directly above your hip joints.
Brace your core. As you drive your heels into the ground, squeeze your glutes, lifting your hips up to full extension, meaning your hips are even with your knees.
With control, lower back down to the ground.
This is one rep.
Do three sets of 10 reps.
Image Source: Tamara Pridgett