Kayla Itsines Breaks Guinness World Records | 2016
Kayla Itsines Just Broke 5 Guinness World Records With a Massive Boot Camp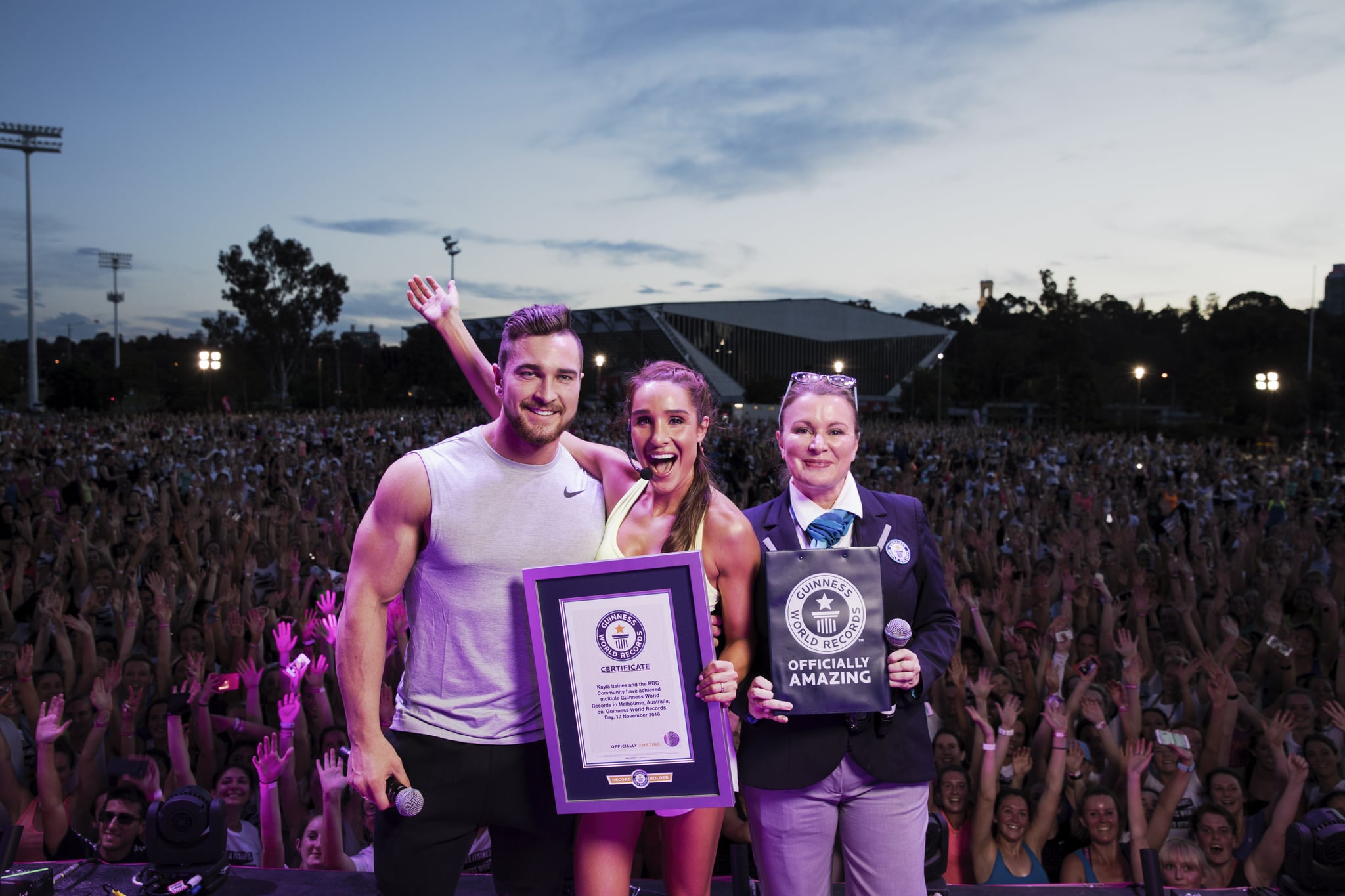 It really feels like 2016 was the year of Kayla Itsines — replete with a world tour, jaw-dropping client before-and-after transformations, and amassing a multimillion-person fan base. Itsines ended November by breaking five Guinness World Records. And how? With squats, of course.
The BBG founder and trainer and her partner Tobi Pearce, CEO of the Bikini Body Training Company, hosted a boot camp today with over 2,200 members of the BBG Community at the Melbourne and Olympic Park in Australia. Together, that group broke records of the most people performing different exercises at once. Here are the official stats:
Most people performing jumping jacks — 2,192 participants
Most people running in place simultaneously — 2,195 participants
Most people doing sit-ups simultaneously — 2,005 participants
Most people performing lunges — 2,146 participants
Most people performing squats — 2,201 participants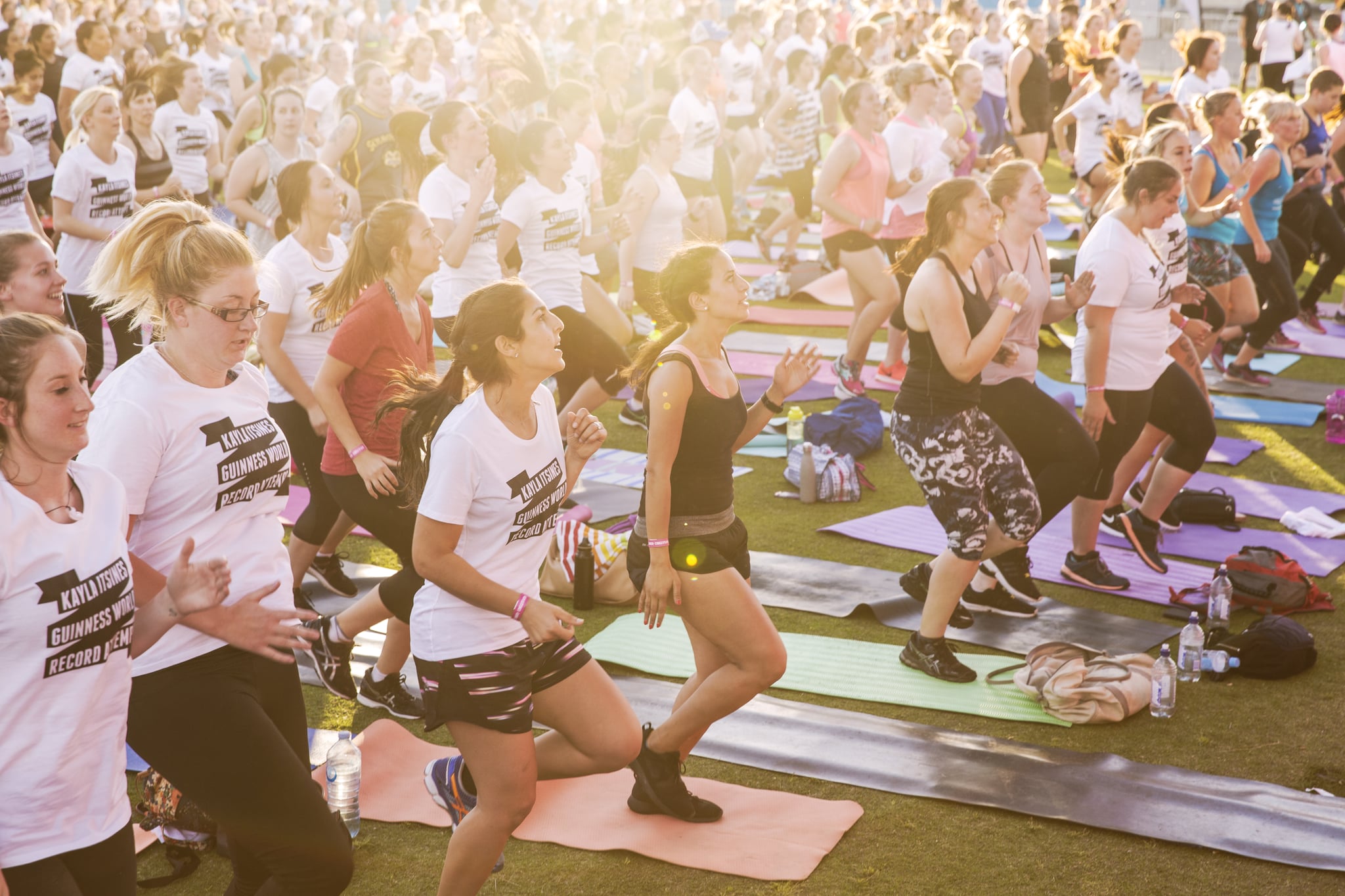 "Working as a team to not just achieve our fitness goals, but also to break these records today really proves that we are the largest and most influential fitness community in the world," Itsines said in a press release. According to UK outlet Burton Mail, an attempt was made to break the squatting record earlier this year with 900 to 950 people, which Itsines and the BBG community easily surpassed with their massive crowd. Guinness World Records official adjudicator Solvej Malouf came out to verify the new records set by Itsines, Pearce, and the community. The records were some of many broken today as part of the 12th annual Guinness World Records Day.
And if you've ever wondered why her fans are so loyal and dedicated, look no further than this example: in true BBG fashion, Itsines celebrated the moment by giving "an inspirational and moving BBG Community member" a $5,000 check to be donated to her charity of choice, as well as a $5,000 travel voucher for her to spend with her family.
Image Source: Jeremy Simons