Pizza Hut and Taco Bell to Stop Using Artificial Ingredients
Pizza Hut and Taco Bell Just Got a Little Bit Healthier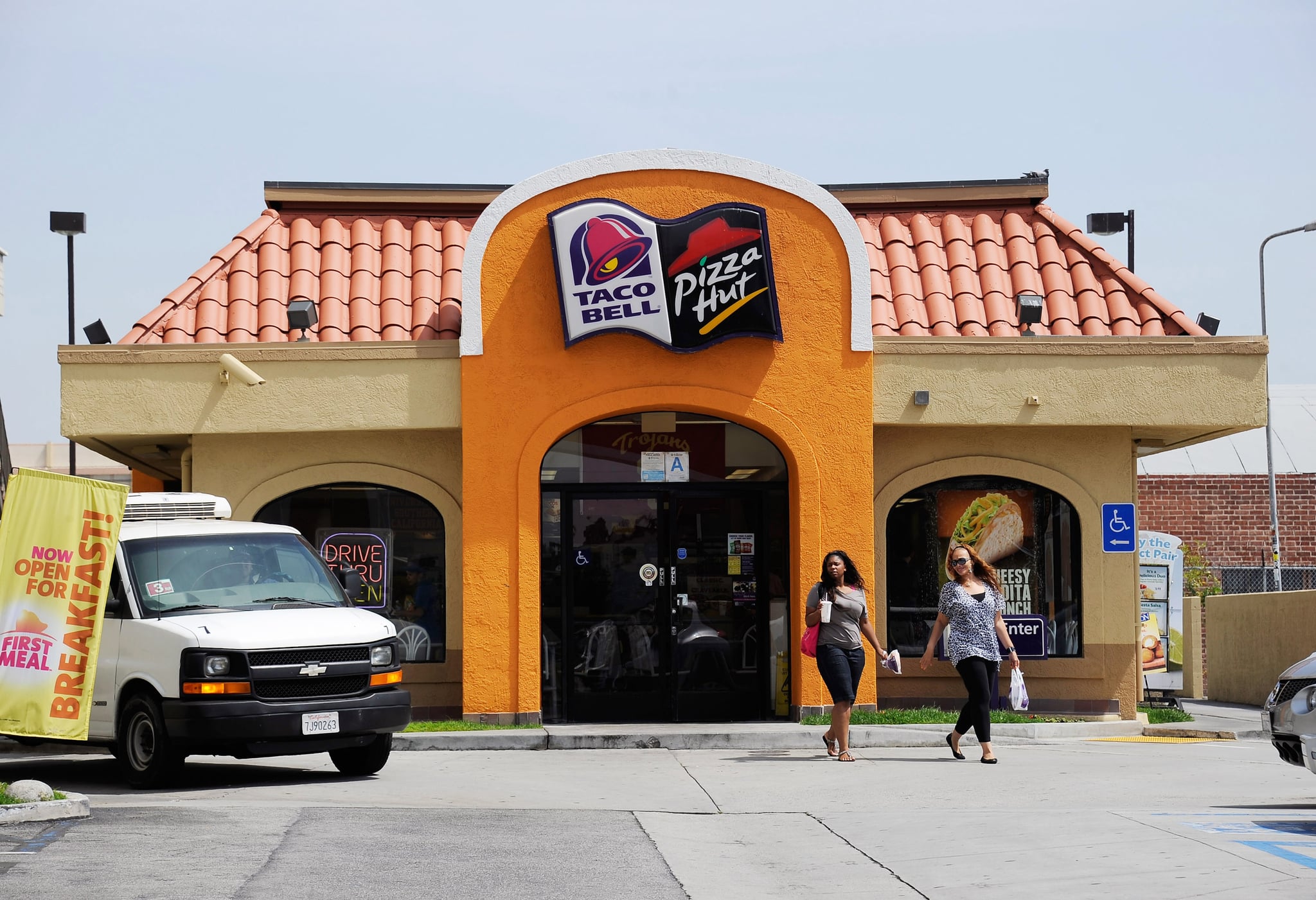 When you think healthy fast food, Pizza Hut and Taco Bell don't exactly pop into mind (especially when there are calorie bombs like this one on the menu). But the two fast food brands announced today that they are getting just a little bit healthier by removing many artificial ingredients in their foods.
Yum Brands, the company that owns both Taco Bell and Pizza Hut, said that it is removing key artificial ingredients soon. Starting in July, you can say goodbye to artificial flavors and colors in Pizza Hut's offerings, while Taco Bell will remove artificial colors, flavors, and high-fructose corn syrup by the end of the year and artificial preservatives "where possible" by the end of 2017. That means no more Yellow No. 6 dye in its nacho cheese, no Blue No. 1 in its ranch dressing, and real black pepper instead of "black pepper flavor."
Taco Bell is also going one step further, pledging to eliminate the use of unsustainable palm oil in its restaurants. While palm oil is a natural ingredient, the harvesting of unsustainable palm oil has led to widespread deforestation, several endangered species, and increased pollution as well as other environmental and economic consequences.
Panera Bread recently announced a similar pledge to remove over 150 artificial ingredients, and while the debate on the dangers of GMOs still hasn't been settled, Chipotle said it has stopped using genetically modified ingredients as well. Whether or not you ever indulge in Pizza Hut or Taco Bell, these small changes signal a step in the right direction when it comes to more- conscious eating and consumer demand for higher-quality food.